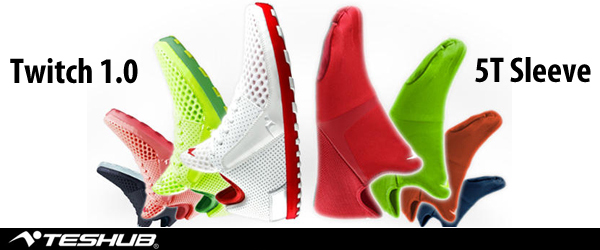 TESHUB (Oakland, CA) is led by former professional baseball player Samuel Taylor. Taylor played nine years with the California Angels and Cincinnati Reds. His career was cut short due to continuous injuries to his foot, ankle, and patella. Taylor recognized the critical importance of athletes maintaining their short term and long term health and wellness. Grounded at the foundation of our health is our feet.
With his partner and footwear developer Ryan Duke (Adidas and Prada), they founded TESHUB, a company that develops innovative products to prevent athletes from experiencing his fate. The name Teshub stands for, "The Evolution Starts Here Under Brilliance". They are taking athletic products (footwear, apparel, accessories, and equipment) to another level through Innovation to support ALL athletes in training.
Building Your Foundation
TESHUB was built in support of this: to help athletes from the ground up, to build their foundation, to help them play the game they love for as long as they can. TESHUB combines the unique experience of professional athletes with the expertise of cutting edge science in footwear and apparel designed for the specific needs of athletes in today's sophisticated training arena – those athletes who are looking to build from the ground up.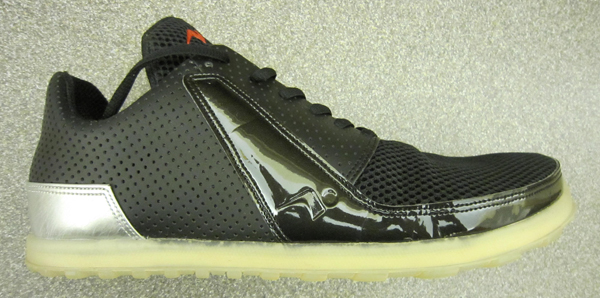 The footwear is built around the patent-pending Kinetic Haptics system, which consists of an external shell and an internal booty. In pilot testing conducted by leading exercise and sports science specialists, TESHUB footwear yielded superior mean test results over competitors in key performance areas such as the Illinois Agility Test, the 40-yard dash, and the vertical jump. TESHUB footwear also performed better in Y-balance tests – offering better mean results for balance and lateral stability.
We all know by now that the most effective method for athletic performance over a lifetime is not found in a chemical, nor in a synthetic formula, nor in "no-effort-needed" advertisements. The best athletes achieve their best results when they develop and evolve their own natural body.
"All natural. All from within. No short cuts."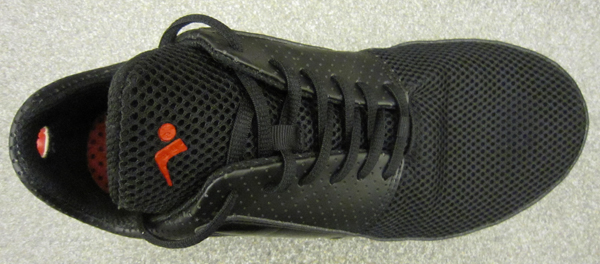 TESHUB Twitch 1.0
Zero drop and flex-cut with an 8mm EVA midsole (a 4mm removable insole), the TESHUB Twitch encourages natural biomechanics and allows increased flexibility. Built on the FormFit last, it has a spacious toe box for maximum  toe splay. The edge-wrapped 3mm rubber outsole provide superior traction in all directions and durable enough to go the distance. It also has added lateral stability for sharp cuts and quick jumps.

The FitBalance uppers is highly breathable and stretchable  but yet provide enough support. The new material is a dual-durometer open air mesh, built in multiple layers, each with a different durometer (hardness/softness scale). The outer layer is a firmer (stronger) durometer polymesh that provides a layer of protection and durability, while the inner polymesh is a super-soft, open air mesh for maximum breathability. This combines to make a material that has excellent breathability along with strength and durability.

TESHUB 5T Sleeve
The TESHUB 5T sleeve is an inner sock or compression liner with individual toe sections to allow a full range of motion and balance with maximum toe splay. The sleeve can be worn with the Twitch or standalone for foot strengthening workouts. The thin grip sole lets nothing get in the way of natural movement. Machine washable for easy cleaning.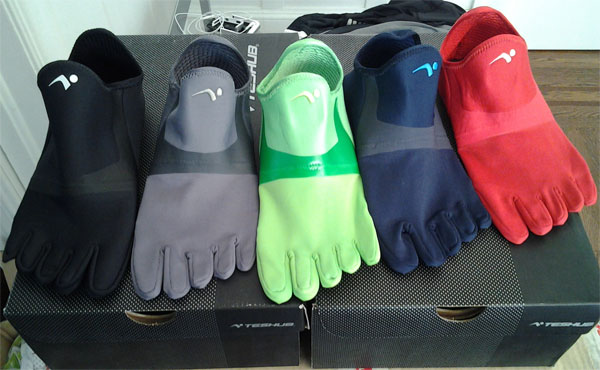 So how did the Twitch 1.0 and 5T Sleeve perform?
My pair of an early prototype of Twitch (Size 11.0) weighs in at 9.8 ounces, slightly heavier than the average cross-fit and fitness shoe. The zero drop minimal shoe has a stack height of 15mm and is in production for January delivery and many ounces will be trimmed in the final and future versions.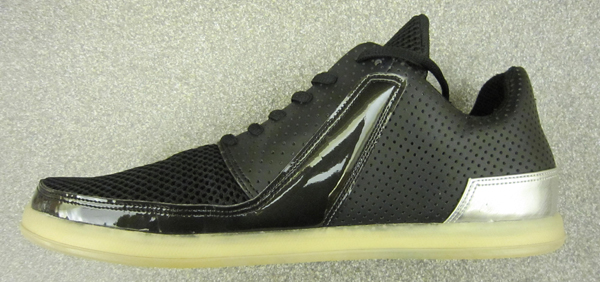 I started by wearing the 5T sleeve for 6 hours straight. It reminded me of the ZEMgear Ninja bootie but the TESHUB sleeve has great grip and traction on the gym floor and hardwood floors. It also feel like a pair of  Injinji toe socks but with solid grip on all surfaces – no slippage!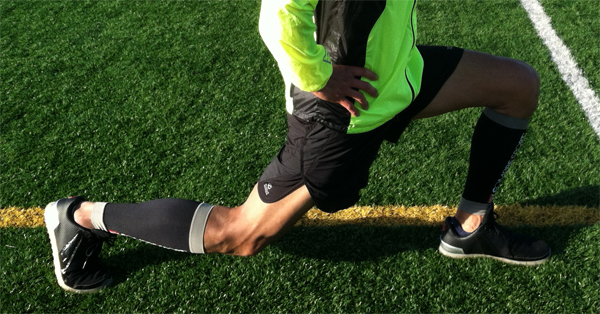 I had some discomfort on my little toe (5th metatarsal) in the first prototype but it has already gone through many more iterations to make it even more form fitting. For my foot and boot camp exercises, wearing the 5T sleeve was better than barefoot because of the cold temperatures and superior grip on the floors (martial arts takedown 2 inch mats) in my garage gym especially for kickboxing.

Outdoors on the Astroturf, I wore the Twitch without the 5T sleeve for all my warm ups and jumps. These are exercises I do for strengthening my legs and core for sprints and jumps. Some minimalist running shoes I have used (time saving so I don't have to change) included the Adidas adipure Gazelle and Merrell Road Glove but the Twitch is designed for this and has all the protection needed – shield those ankles from injury and allow your body to response naturally and powerfully.
So if you are looking for a cross-fit or fitness shoe for peak performance in your sport of choice, the TESHUB Twitch is what you need to build your foundation. Train your feet, build your strength, and improve performance while preventing injuries.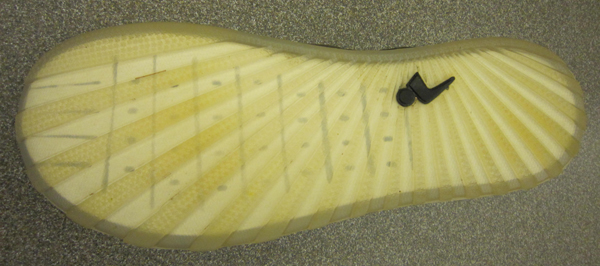 Although the Twitch is not designed as a distance running shoe, the Twitch can tackle short and medium distances. I did a 5K run on the track in them. The closest feeling on running in the Twitch that I can relate to is the Altra Instinct – a great road running shoe. I ran with the 5T sleeve since the Twitch is size 11. It provided warmth in addition to freedom from toe socks like those from Injinji. I prefer sockless running but for this wear test, the 5T sleeve worked great. Great traction even on wet rubber track and asphalt.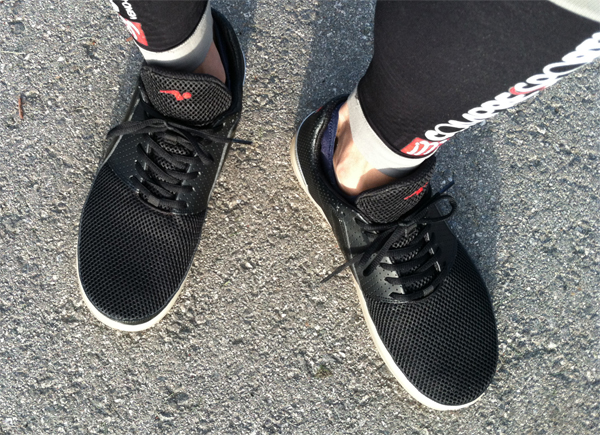 You might want to size up by a half size if you plan to wear the 5T sleeve with the Twitch. With the sleeves on, I have a very snug fit with the Twitch – much more than wearing a pair of thick socks.
The TESHUB 5T Sleeves and Twitch 1.0 shoe are available in various colorways for both men and women.

For those into court sports, TESHUB will be launching their Nitro model soon. It has a modified outsole and a no-tongue upper for a fitted feel with less seams.
The TESHUB Twitch will be available Jan 2013 at: TESHUB
*Product provided by TESHUB (MSRP $130). CMP.LY/1 Review
If you have a product you'd like reviewed, contact me at info@weartested.org