I had stayed away from the Altra Instinct because I thought it had too much cushioning as advertised. But was I wrong. All Altra shoes have cushioned protection with the benefits of barefoot freedom and is designed to reduce injury and promote proper natural running form.
\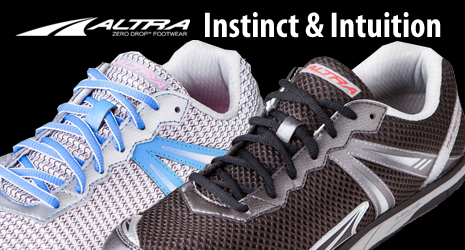 The Instinct and Intuition are the first shoes to combine form-improving benefits of a minimalist shoe with the comfort, cushioning, and support of a traditional running shoe. My pair of Instinct weighs in at 9.2 ounces and has a stack height of 17mm.
Altra Running Instinct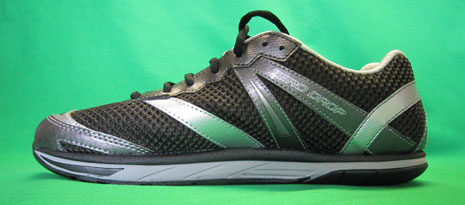 The Zero Drop platform and foot-shaped design work together to help runners maintain proper running form and reduce joint impact while freeing their toes to help alleviate foot pain. The foot-shaped design maximizes shock absorption and toe off and also allowing toes to relax and splay naturally. This will reduce forefoot pain, bunions, and excessive pronation.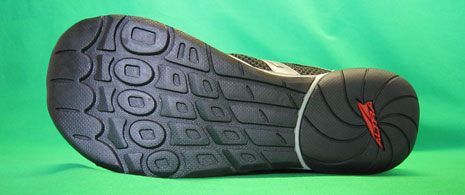 The outsole is made of blown rubber material. The uppers consist of a quick-dry open mesh with minimal seams.

The Intuition and Instinct comes with two removable insoles – Molded Support and Flat Strengthen. The strengthen insole is flat with no arch support and is used for strengthening the foot. The support/off-road insole features a traditional molded arch and heel wrap.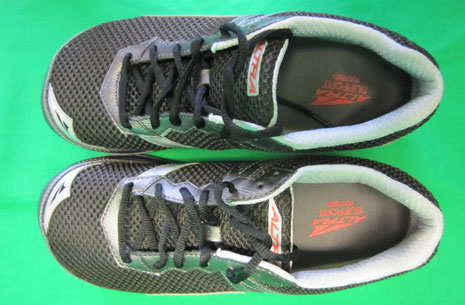 That's it – a simple shoe otherwise. But super-comfortable and designed just right. I have worn it on long road and trail runs sockless and it is one of the most comfortable and adjustable cushioning shoe I have ever tested. Some cushioning is good – I miss it sometimes with all the minimalist running shoes I'm wearing and testing. It just feel good without any worry of blisters, hot spots, foot pain, and back pain.
The super-wide toe box allow runners to wear Correct Toes or allow runners with 2E+ feet to fit nicely in the Instinct. By appealing to more runners than those already transitioned to barefoot-style running, Altra is positioning itself to be a major force in the running industry – road, trail, ultra.
The closest sensation that I can describe about how it feels running in the Altra Instinct is that of running barefoot in a tartan (rubber) track – the shoe is the tartan track! I usually do one day a week of barefoot running on the local high school track that is made of rubber. And the feeling of my toes splaying to the max and with a little cushioning from the A-Bound midsole…
The only negative I see for this almost perfect shoe is that it is a little heavy and bulky. A lighter version (less than 6 ounces) with the same features for the Instinct, like an Instinct Lite, would make this a perfect running shoe for all runners including those transitioning and those who have already transitioned. Maybe it will come before the end of the year.
NOTE: The Altra Instinct can be used for road running, trail running, fitness and cross training.
Altra Running  Intuition
My female wear-tester Sophie has been testing the Altra Intuition. She is almost a year in transitioning to minimal shoes and has been exclusively running in the Intuition for over 3 months on mostly trails. She loves this shoe more than her Nike Free Run +2, Skechers GOrun, and Merrell Pace Glove. No foot pain, no blisters, no knee pains. Her ankles used to hurt when wearing the Nike Free or Pace Glove. The Altra Intuition is her number one go-to shoe for both road and trail running.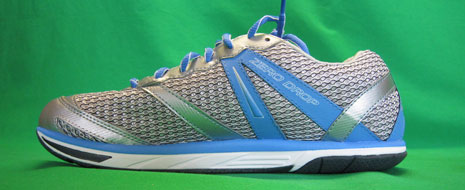 The only problem she has with this shoe is when used for walking. The heel counter on her left foot only scratches her Achilles on long walks. This may be just a manufacturing issue. Other than that, it is perfect.

The Intuition is a gender-specific shoe from Altra, constructed specifically for women, to accommodate a narrower heel and midfoot, a longer arch, higher instep and toe positioning. Female-specific shoes will help women run better and healthier. This is not another shrink it and pink it shoe.
Final Words
Altra has another hit another home run in my books with the Instinct and Intuition as they did with the Adam and Eve. I'm really impressed by the company, the three co-founders, and of course the products. And it gets better by the day. Altra is addressing all runners needs with different but configurable shoes including Provision & Provisioness and Samson & Delilah. I'm really looking forward to the Samson next.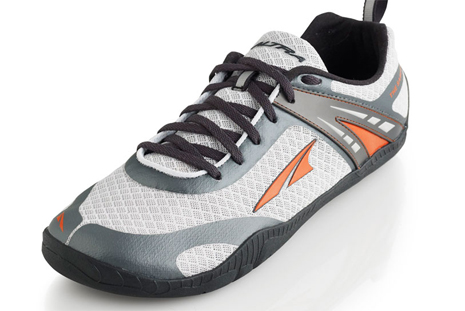 As co-founder Golden Harper has said,
"We're seen our footwear reduce injuries, improve running techniques, and change lives. we know it will help your customers run better and healthier. Life's short, run naturally!"
And I couldn't agree with it more personally.
The Altra Instinct for men comes in two colorways: Black, Red.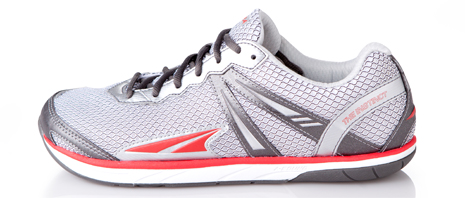 The Altra Intuition for women comes in two colorways: Blue, Purple.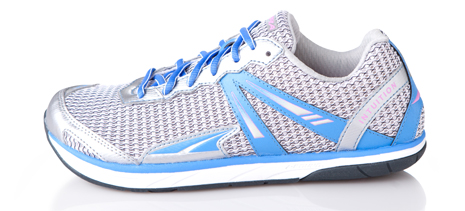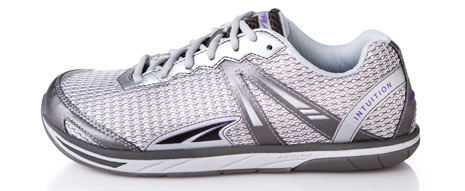 The Altra Instinct and Altra Intuition is readily available on the Altra Zero Drop web site and in running specialty retailers.
*Product provided by Altra Running (MSRP $100). CMP.LY/1 Review
If you have a product you'd like reviewed, contact me at info@weartested.org