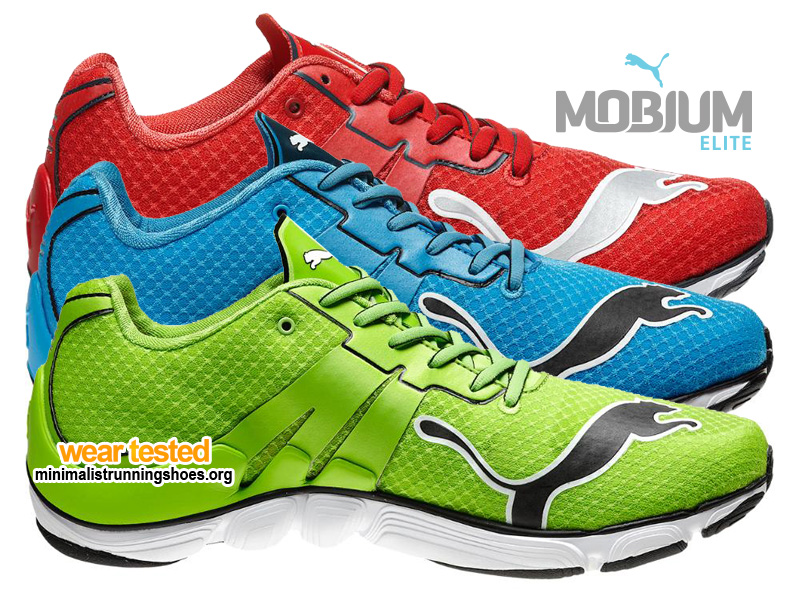 The Puma Mobium Elite is a performance trainer that expands and contracts as the foot moves. Rooted in anatomy and inspired by nature, Puma Mobium Elite is the product of two years intense design and development based on how the foot moves – scroll down to see the Design & Development videos from Puma for more information.  Considering that the foot expands in three directions, longitudinally, laterally and vertically, Puma's innovative footwear adapts with the body in motion, encouraging a more natural and efficient midfoot strike.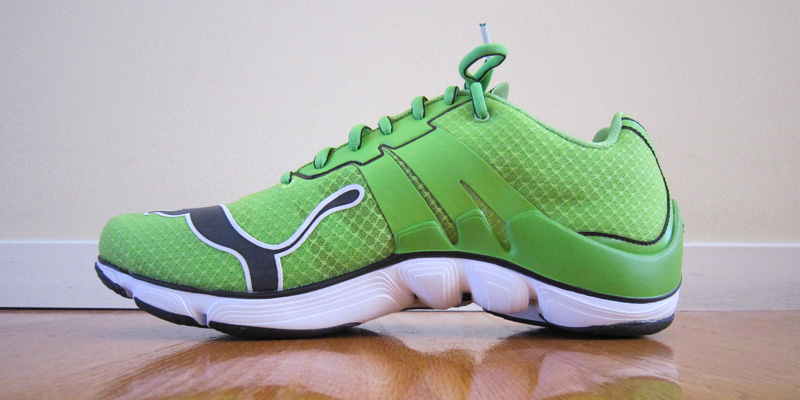 A 'more natural and efficient midfoot strike' caught my attention and that is why I decided to test this shoe. It is strictly not a minimalist running shoe but it has many desirable features found in minimal shoes.
Puma Mobium Elite is a first generation concept built to challenge the conventional standard of static footwear construction. Unique features include:
Mobium Elite's Technology – Adapts to your foot's expansion and contraction to encourage midfoot striking and efficiency
Windlass Chassis – Changes in length, height and proportion along with your foot's natural movement
Mobium Band – Inspired by the foot's tendon, this increases spring in your step with every increase in force applied
Expansion Pods – Provides cushioning, protection and flexibility exactly where you need it most
Adaptive Design – Expands and contracts with your foot as it maximizes energy and propels you forward past your every notion of running

Here are two really interesting videos showing the design and development of the Mobium Elite.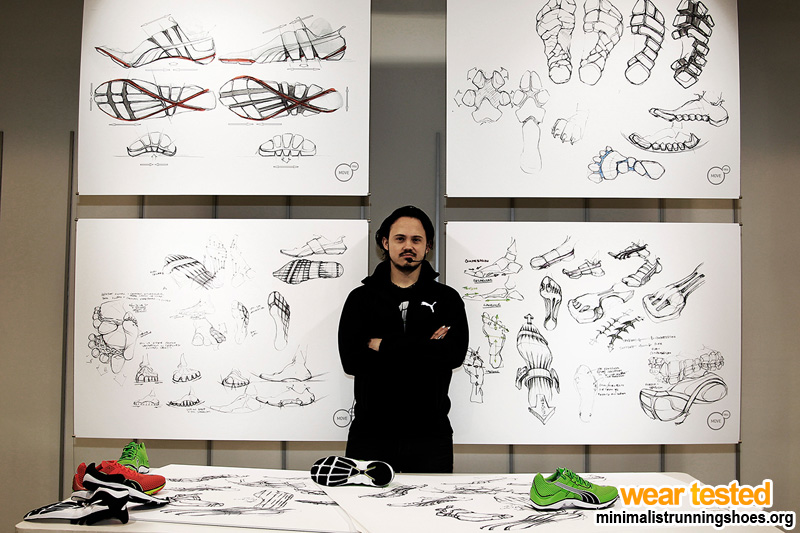 So how did the Puma Mobium Elite perform?
I have tested a couple of Puma shoes, mostly from the Puma FAAS running collection (Puma evoSPEED Runner, Puma FAAS 250 Trail, Puma FAAS 350 S) and a few track & field spikes (Puma TFX Sprint 3, Puma Complete TFX Jump 2 Pro) to boot. My pair of Mobium Elite (US Men Size 10.5) weighs in at 9.4 ounces and has a heel stack height of 33mm and forefoot stack height of 27mm for a drop of 6mm.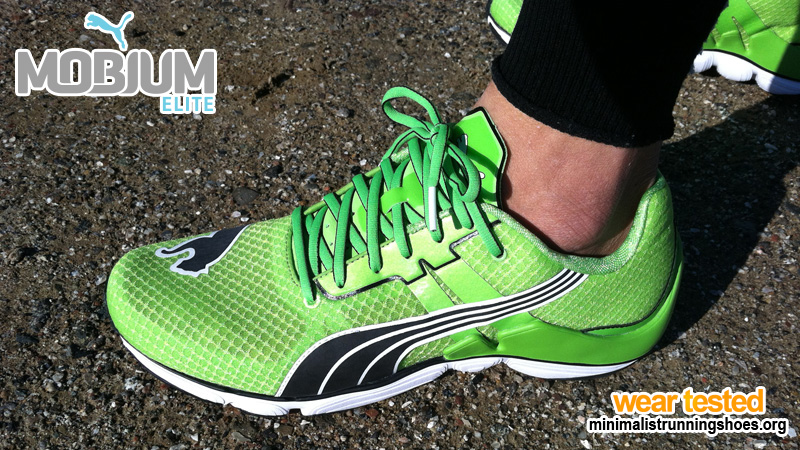 First impression: this is the first pair of Puma running shoe that I consider could pass as a worthy cushioned and lightweight running shoe. The fit is snug and glove-like, sockless. Definitely a moderate amount of cushioning but feels lightweight and very comfortable. I immediately think of how this feel when compared to other 'energy return system' (ERS) technologies like Newton Running, On Running, and Adidas Boost. The Mobium Elite adaptive running platform is my preferred choice. You don't need to be fitted correctly or walk funny with Newton Running, no squeaking like On Running, and no ultra-cushioning like Adidas Boost.
I have done long runs, speed work, and fast 400m & 800m runs in the Mobium. Yes, it has more cushioning and weighs more than my rotation of minimal shoes but for both asphalt and non-technical trails on long runs, I'm good with the Mobium. For speed work, you can feel the technology at work here and especially if you are a midfoot striker. The extra boost from the energy return system created by the combination of the Mobium Band, Windlass Chassis, and Adaptive design – sort of like an 'assisted' push or burst of energy from the shoe.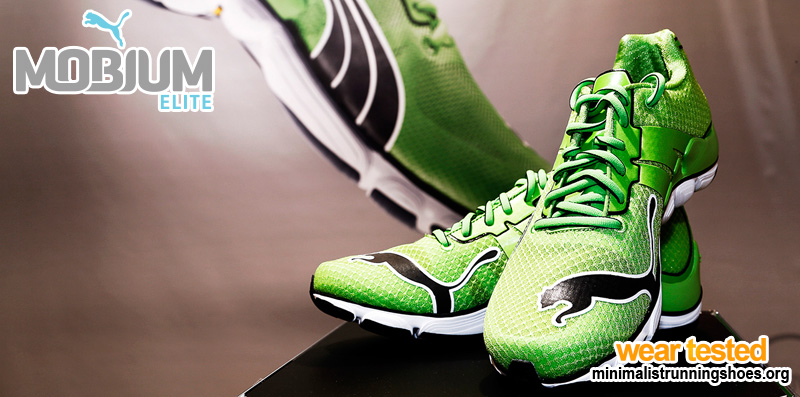 The 'Expansion Pods' (based on cat's paws) on the outsole of the shoe expand and contract with the foot. According to Puma, the most efficient running machine on the planet is the cat – naturally. The cat's paws compress together during its propulsion phase and expand during stance phase to provide cushioning – full toe splay to disperse the impact but assisted by the pods.

However, I have one concern about the durability of the Mobium Band. As the outsole wears down over time, the Mobium Band or 'figure eight tendon' will become exposed (it is embedded and runs through the outsole) and can break or snap.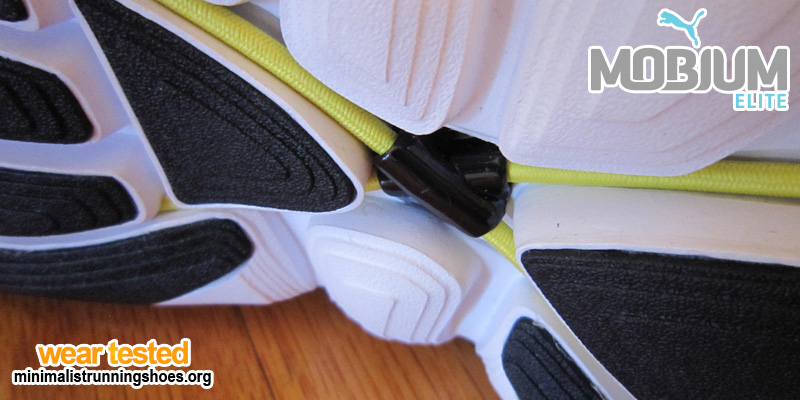 Additionally, some runners may have a fit problem with the sculpted arch of the windlass chassis similar to those who cannot run with the Merrell Trail Glove.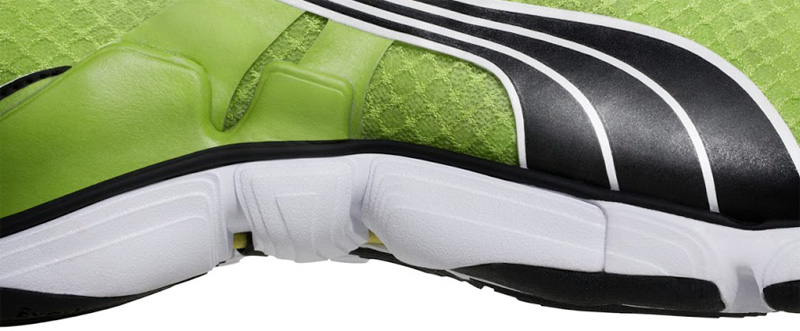 I did however made one adjustment to my Mobium. I removed the sockliner that came with the shoe (6mm) and swapped in one from my Skechers GObionic (2mm) in order to reduce the cushioning. It also gave me more breathing room – I like my shoes loose for long runs. Maybe that's why I always run sockless..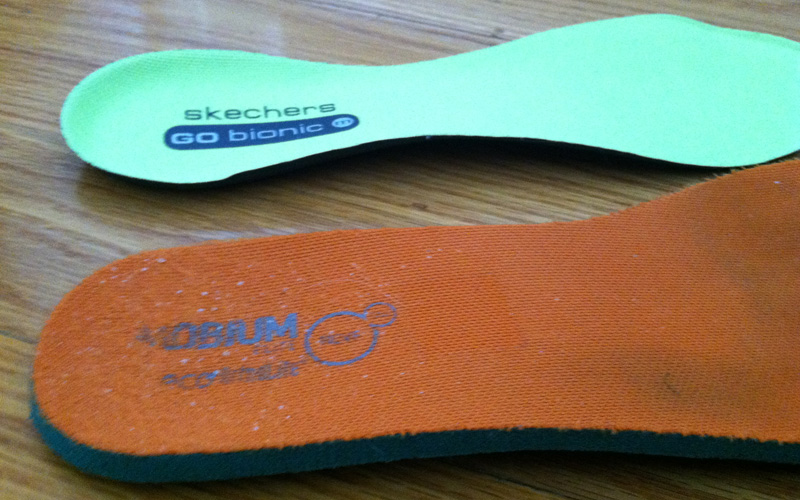 If Puma can make some changes to this shoe, I would suggest the following to take it to the next level to becoming a true minimalist running shoe:
Lower the stack height by at least 5mm to 10mm
Lower the heel-to-toe differential to 0mm (zero drop)
Reduce the weight by at least 1 to 2 ounces
Find a better way to protect the Mobium band in the outsole
Lastly, the Puma Mobium Elite is a beautifully designed shoe with bright but not too flashy colorways. It also function as designed. You have to try it to believe it. Kudos to the whole Puma team!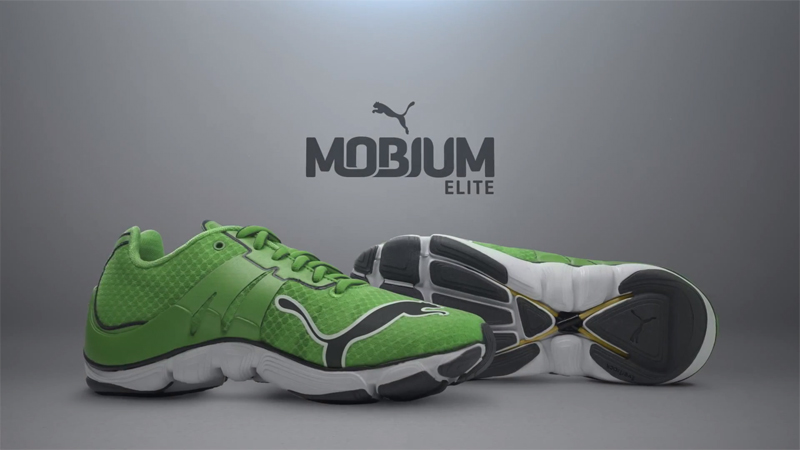 The Puma Mobium Elite is available in four colorways for men: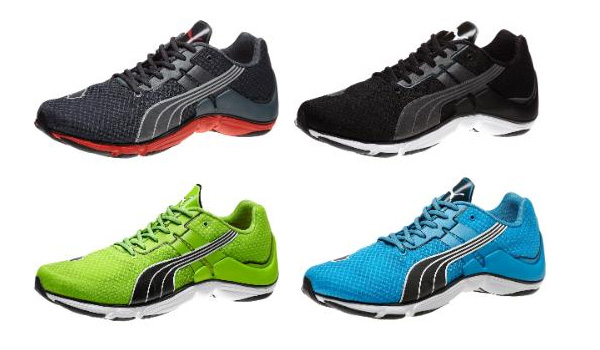 And in three colorways for women:

The Puma Mobium Elite is available for online purchase in March at: Road Runner Sports
*Product provided by Puma. CMP.LY/1 Review
If you have a product you'd like reviewed, contact me at info@weartested.org