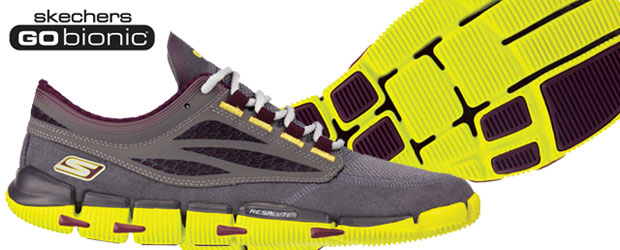 Skechers continues its expansion into the performance market with Skechers GObionic, a revolutionary zero-drop minimalist lightweight running shoe featuring an intuitive bio-inspired design. Skechers GObionic was developed by the SKECHERS Advanced Concepts Team through a unique engineering process where nature and inspired organic design drive innovations. Skechers listened to feedback from runners and worked directly with leading minimalist experts throughout the research and development process.
Disclosure: I've been working with Skechers on several shoes that they currently have in development. I receive no payment from them aside from the prototype shoes which are provided free of charge.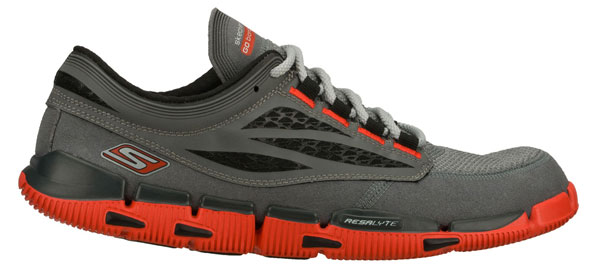 At the foundation are 18 decoupled bio-responsive Resalyte cushioning zones added to key flex points of the foot to offer protection without compromising responsiveness. And with a heel-to-toe zero drop, the foot remains in a neutral position for a barefoot experience.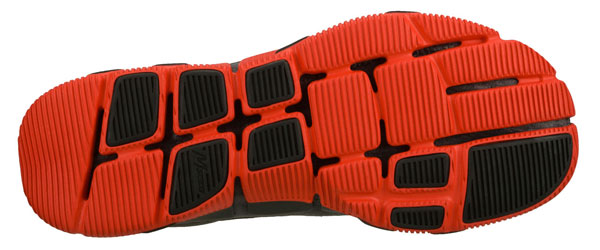 A generous super wide toe box and vamp area along with an articulated sole allows the toes and foot greater freedom of motion than in bulkier restrictive shoes. The exoFit constructed uppers (lightweight synthetic and mesh fabric) reacts and moves like a second skin, surrounding the foot with breathable and supportive materials. Traditional lacing and a padded heel collar complete the uppers.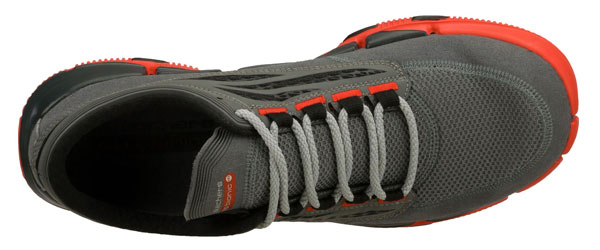 A removable insole and a smooth comfortable interior provide sockless wear coupled with Agion scent protection built-in to combat foot odor. Add in a water-resistant Resalyte shock absorbing midsole with M-Strike high abrasion rubber traction pads on the outsole.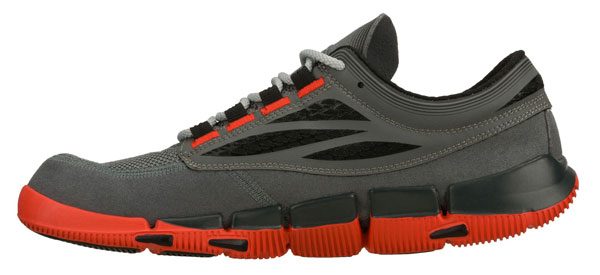 So how did the Skechers GObionic perform?
Here's my observations and experiences after running in them for many months and a few hundred miles in countless GObionic prototypes up to the final released version. My production pair of Skechers GObionic (size 10.0) weighs in at 6.2 ounces and 5.8 ounces without the removable insole.
Comparing the same size Skechers GOrun versus GObionic, the GObionic has a slightly narrower toe box with insole intact. I've been running on the GObionic with the insole removed for minimal cushioning, sockless, and maximum toe splay. The super-flexible longitudinally (front to back) and transversely (side to side) lightweight GObionic is a joy to wear sockless – the ultimate in comfort. I loved it! It gets better with every update as I watch it progress from early prototypes to the final production version after Skechers incorporate feedback and suggestions from minimalist experts.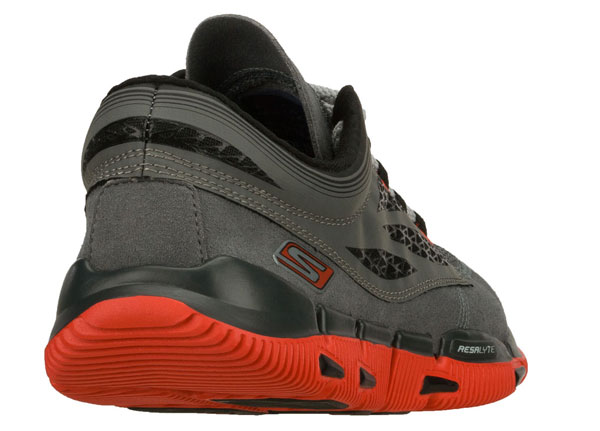 Compared to the Skechers GOrun, the GObionic is the winner hands-down especially with the zero drop, flexibility, and non-midfoot bump – speed work and regular runs on the track and trails. The GObionic feels like an extension of your feet and you move naturally, period. That's the best I can describe it.
Running on trails, I did get debris stick on the outsole just like the Nike Free collection. However, since the GObionic outsole is so flexible, I can easily bend it and the small rocks or pebbles pop out automatically. Not true for Nike Free…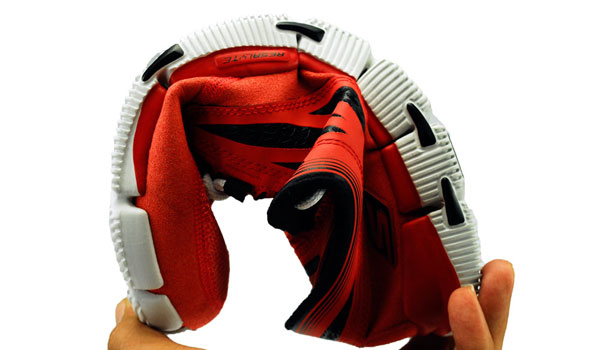 Some of you may find that you need a little more cushioning for running long distances on asphalt. Fear not! For those who prefer a more cushioned running experience, Skechers will be launching the GObionic Ride early 2013. It is a great alternative for long distance road running.
For me, the amount of cushioning on the GObionic is just right. I do most of my long runs on non-technical trails and speed work on a tartan track with short races (10K or shorter) on asphalt. I find the uppers very soft and comfortable in my sockless feet and very breathable on both hot and cold days. Besides running in them, I've been wearing them for walking and workouts – an excellent fitness and walking shoe in addition to running. The ability to flex my toes freely for jumping, lunges, ankle stretches, etc. is not possible with other minimal shoes other than Vibram Five Fingers. Overall, this is THE shoe. I love it enough that I also wear it everywhere outside of running especially walking (2 to 3 miles with my dogs every night on hilly asphalt and concrete). Comfort, comfort, comfort…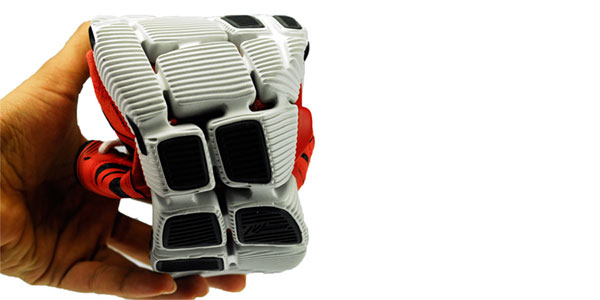 Before I started transitioning to minimal shoes (more than 2 years ago), I used to stock up a certain model shoe that worked for me. For over 20+ years, I ran with the Asics Gel Lyte (my orthotics inserted with a cut-out insole) where I suffered lower back pains, knee pains, and plantar fasciitis after every run. After more than 2 years of exclusively wear testing minimal shoes and fully transitioning to minimalist running shoes, I now only wear minimal shoes and have zero pain after each run (sometimes I get hot spots or blisters depending on what shoe I'm testing) – I might have to start stocking up on the Skechers GObionic!
The GObionic for men and women comes in many colorways (more amazing colors added every season).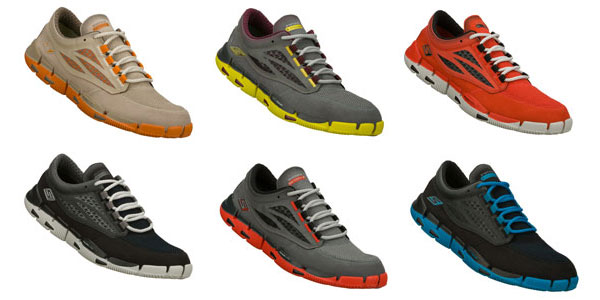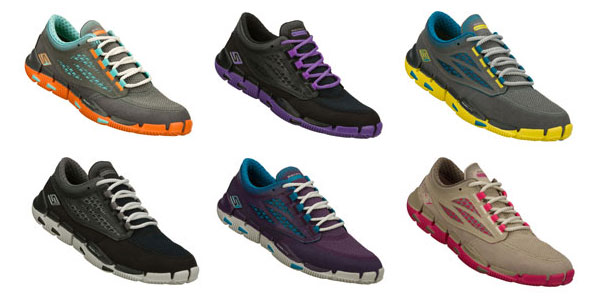 I'm glad Skechers is building on the GObionic platform into other categories for 2013 that I cannot write about just yet. But I'm happy to help them out with feedback and suggestions when necessary – I can't wait to influence them into building my dream running road and trail shoe!
The Skechers GObionic is available for purchase on Skechers and Amazon.
*Product provided by SKECHERS (MSRP $80). CMP.LY/1 Review
If you have a product you'd like reviewed, contact me at info@weartested.org