We recently gave you a sneak peek at the Puma evoSPEED Collection. In this review, we will look at the evoSPEED Runner. Inspired by the competitive performance spikes that Usain Bolt will be wearing during the 2012  Diamond League and at the Olympic Games in London, the BOLT evoSPEED Runner is a light, breathable and flexible trainer built to enhance speed.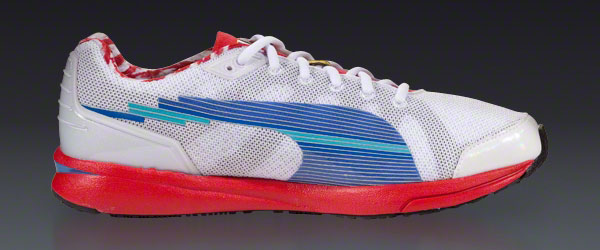 Through evoFOAM, a lightweight midsole cushioning, this trainer offers a fast, responsive and smooth ride. The BOLT evoSPEED Runner upper also has a modern and fresh aesthetic, to bring a strong lifestyle appeal to the track.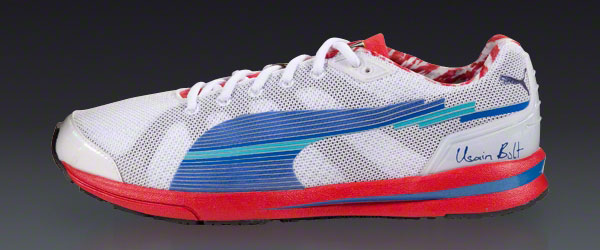 Designed under the criteria of "light, flex, and fit", all evoSPEED footwear features lightweight materials, increased flexibility and an optimized fit that enables a greater freedom of movement without compromising support, to enhance speed.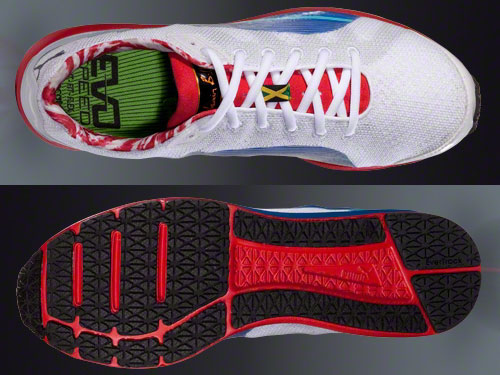 For the first time in PUMA's history, the classic Formstripe has been changed and a new lightening version, a signature graphic that emphasizes speed and harkens back to Usain Bolt, will be featured on the complete evoSPEED footwear collection.
Light: evoSPEED is ultra light. In some cases, it's the lightest shoe in its market. Its weight has been minimized and optimized to improve speed without compromising stability or comfort.
Fit: evoSPEED fits comfortably, hugs the foot, and feels great. Special padding in the Achilles tendon area increases comfort so you can go faster for longer.
Flex: evoSPEED moves the way your foot needs to when you perform. Multi‐flex zones ensure proper flexibility for different foot types. In the football boot, the outsole also offers energy return.
The mesh upper has a synthetic suede tongue with a reflective midfoot cage. The midsole is made of EVA blown rubber.
So did the evoSPEED Runner perform to expectations?
The evoSPEED Runner weighs in at 8.2 ounces (US Men's Size 10.5) and has a 4mm drop. The shoe looks bulky on the outside but putting it on and being sockless, the evoSPEED Runner is super comfortable! And it has a wide toe box to boot.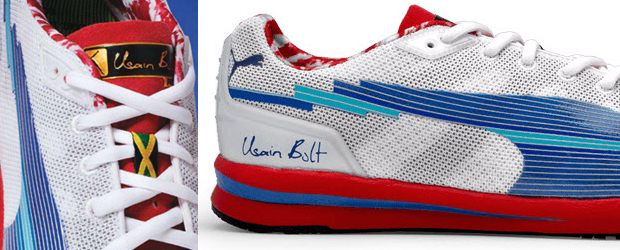 I walked a couple of miles in them before I ran with it. Running on a rubber track, the cushioning is too much for me. But on asphalt and concrete, it is a great training shoe and especially for long distances. The light cushioning is just enough for those who does not like cushioning for training or long runs. For racing, I would have preferred less cushioning. The 4mm drop and extra cushioning did not affect my running form. Fortunately my plantar fasciitis did not flare up as it does with most narrow toe box shoes with extra cushioning – the wide toe box might have been the magical element. What I like most is the comfort – I'm using this shoe for walking and recovery when not running in them. Since I run mostly on a tartan track and non-technical trails, the uppers stay relatively clean. I guess the downside of white shoes is that they get dirty easily especially on trails.

I didn't get to go to the London Olympics but the Usain Bolt spirit is alive and well in the evoSPEED Runner and my Crumpled City London map! The synthetic suede tongue on the evoSPEED Runner with the classic Bolt pose is a nice addition and priceless. Of all the minimal shoes I have tested, there are not many that has a white colorway. This shoe would also work for tennis and other sports.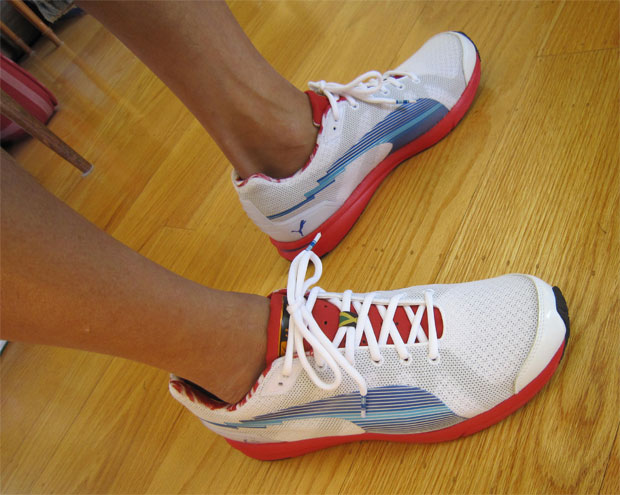 As for the initial launch, there is only one color way – white. Additional colorways will be added soon. Some online sites carry variations in colorways of the same exact shoe but they're going after different athletes like soccer and rugby players.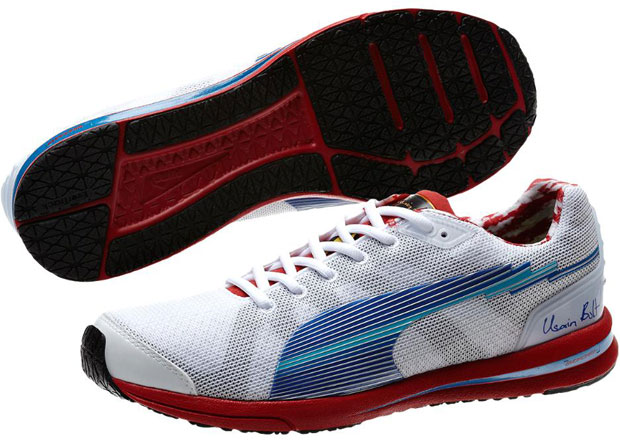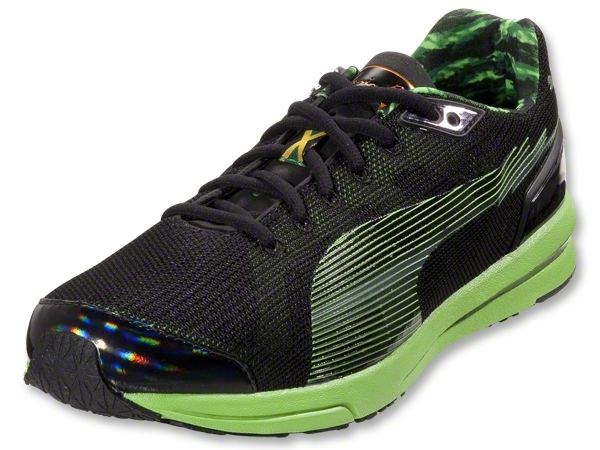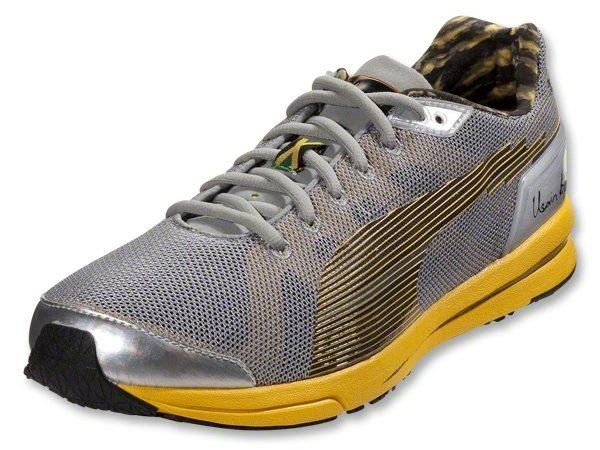 The Puma evoSPEED Runner is now available at: Puma and Zappos.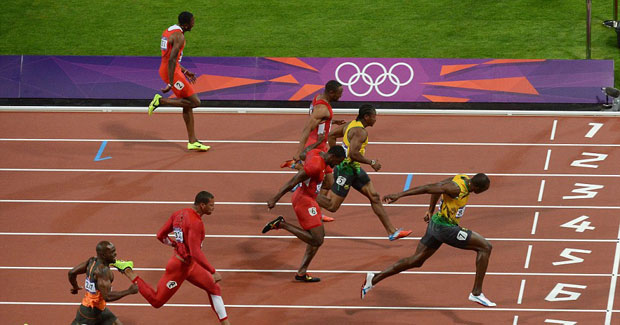 *Product provided by Puma (MSRP $100). CMP.LY/1 Review
If you have a product you'd like reviewed, contact me at info@weartested.org