I was fortunate that Puma provided a pair of their Complete TFX Jump 2 Pro jumping spikes for my journey to the National Senior Games in Cleveland, Ohio next year. I competed in the Bay Area State Senior Games last weekend which also serve as the 2012 California Senior Games Championships and will be a qualifying competition for the 2013 Summer National Senior Games in Cleveland, Ohio.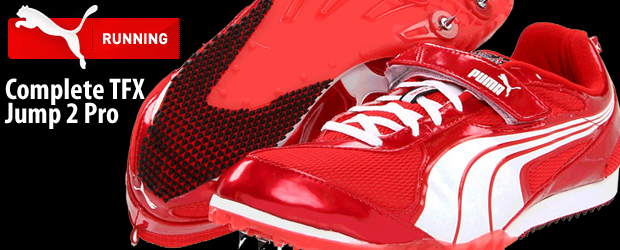 I had been training less than 6 weeks for 100m, 200m, 400m and 800m, the Long and Triple Jump events, and had not done any track and field events since High School. I did some Long Jump and High Jump decades ago. I never did any sprints ever. I ran in the Arizona State Senior Games last month in the 100m, 200m, and 400m but sprained my right ankle and never had a chance to do any of the jumps.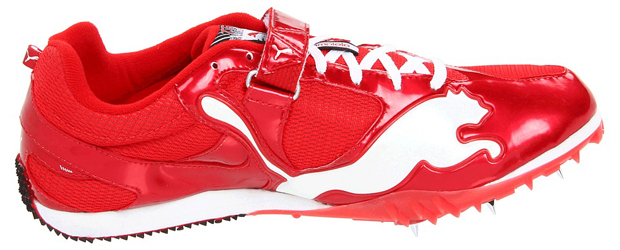 This time around, I decided to play it safe and ran the 400m and 800m. I did not get hurt before the Long Jump and Triple Jump but I was out of breath after the 800m and had about 5 minutes before I had to make my first jump. And 15 minutes before my 400m…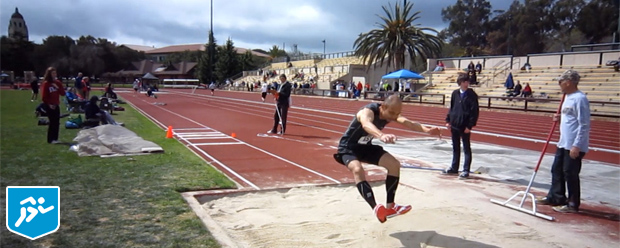 Well, to make a long story short, I decided to get 4 good jumps in so I can technically be in competition. Without time to test my run up, I had to slow down so I don't get faulted and just jump. I did it. Striking the board at around 70% to 75% of full speed (I watched my video in slow motion), my longest jump of 14 feet 4 inches qualified me to compete in the Long Jump at the Nationals for my age group!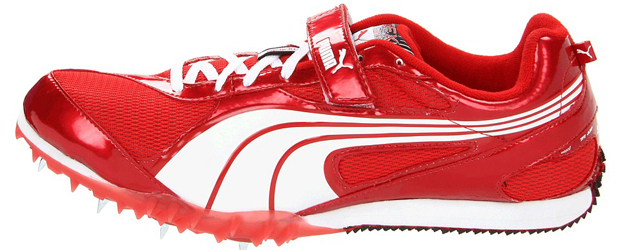 The same thing happened for the Triple Jump. After putting in a 1:06 (about 90% effort for 300m and 100% for the last 100m) for the 400m (I came in 2nd), I had a few minutes to rest before my rotation. Again, I decided to play it safe and get as many good jumps in to be in competition. My run up is off again so I had to adjust in the last 4 steps. I figure at about 75% or less speed, I hit four good jumps (and getting very tired) and managed to qualify at 28 feet 10 inches.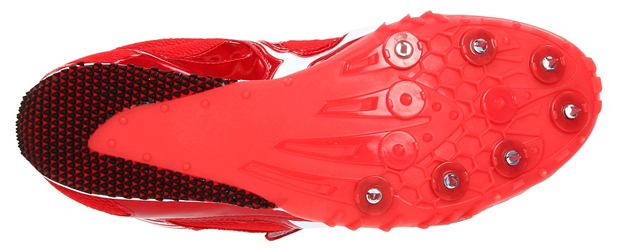 The real work begins and with about a year to train seriously. Need to get the run up fixed. Then the jumping technique, especially the triple jump, and the rest should follow.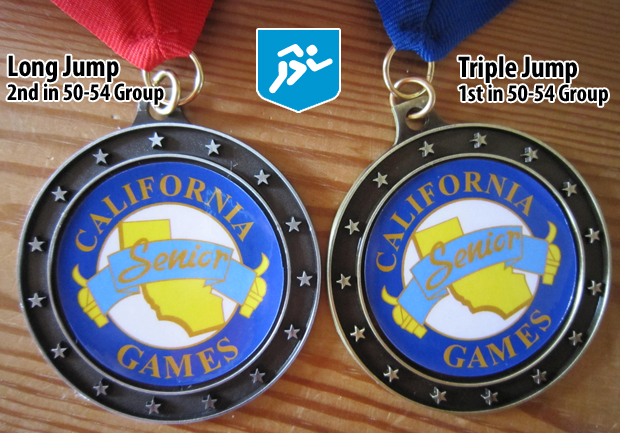 So for the Nationals, I'll be focusing on the 400m and Triple Jump. Goals: less than 57 seconds in the 400m and 35+ feet in the Triple Jump. And the Puma Complete TFX Jump 2 Pro will get me there! And I will make the All-American Standards of Excellence in Track & Field if I get close to those marks – 400m is 57.5s and Triple Jump is 34 feet, 11.5 inches.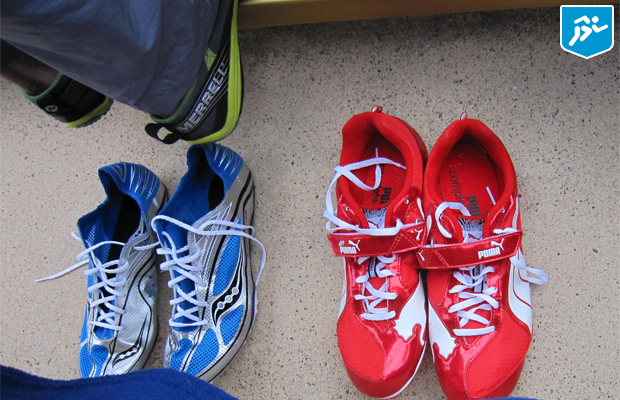 In hind sight, running the 800m (even though I came in 3rd) was a mistake and I should not have tried it. But wearing the Puma Complete TFX Jump 2 Pro is the smartest thing I did. I had tried a few jumps a month ago wearing the Saucony Endorphin MD3 that I use for the 400m and the performance is night and day. A jump spike is very different than a middle distance spike just as a sprint spike is different than a middle distance spike. You can feel it in the run up AND takeoff. And the softness in the middle distance spike outsole. I recorded one valid long jump wearing the Endorphin MD3 at last week's meet – my worst jump by about a foot.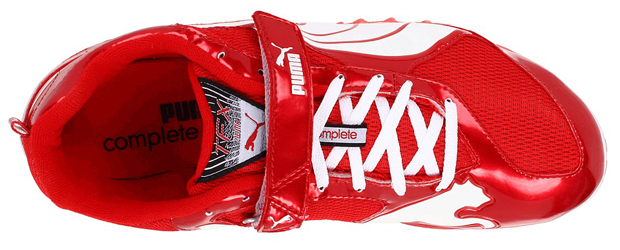 The Complete TFX Jump 2 Pro shoe weighs in at 8.4 pounces (US Size 10.5) and has a wide toe box though not super wide. The Complete TFX Jump 2 Pro has a mesh upper for ventilation with synthetic leather overlays for support. There is a 'hook-and-loop' strap that helps to stabilize the foot and secure it over the footbed. The tongue construction (glove-like) keeps sand and debris out. The midsole is made of a full-length die-cut EVA with lightweight cushioning – it actually gives the shoe a bounce. I really like that feeling because you feel like a rabbit or deer when running in the approach. The spike plate (midfoot to forefoot) has seven spikes – half inch long.

On first glance, the shoe looks bulky but after wearing it for the Bay Area Senior Games, I'm convinced this shoe will be one of my best friend to take to the medal stand next year. The rest is up to me. But I'll be watching Jonathan Edwards videos for the next 52 weeks. The competition never ends.
The Puma Complete TFX Jump 2 Pro is only available in Red for Men.
Available at Puma and Zappos web sites.
*Product provided by Puma (MSRP $85 each). CMP.LY/1 Review
If you have a product you'd like reviewed, contact me at info@weartested.org