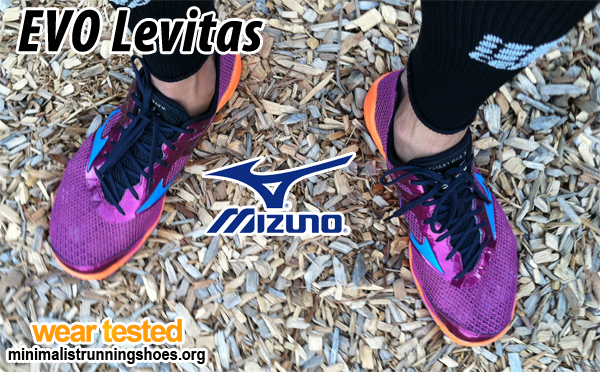 Mizuno is launching two different zero drop shoes next year focused on midfoot striking and connecting with the ground. Their new EVO collection, consisting of the Cursoris and Levitas, is a brand-new line designed from the ground up for the midfoot runner.
According to Mizuno Footwear Director, Rod Foley, "EVO is tailored to optimize your natural stride and form, and features the light, responsive protection of Wave Technology. Each shoe artfully balances lightness and protection to push your limits in the quest for a more Brilliant Run."
We are fortunate to get an early pair of the EVO Levitas for wear testing. From what we understand (and without physically testing a pair of the EVO Cursoris), the major difference between them is that the Cursoris has an extra 3mm of cushioning, weighs an additional 1.0 ounce, and has a wider forefoot. The midfoot area appears narrower on the Levitas.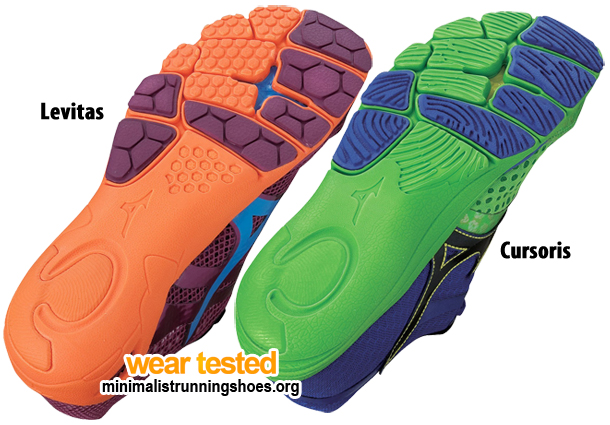 The toe box area is shaped obliquely and different than almost all minimalist running shoes. The outsole is designed to flex from heel-to-toe and from lateral to medial (outside to inside). REALLY flexible and pancake flat when you're standing on them.

It also incorporates Mizuno's Wave Technology, Dynamotion Fit, and AP+ technology. The Wave Technology reduces and redirects impact forces away from your foot thus offering cushioning and keeping your foot centered in your shoe throughout your stride.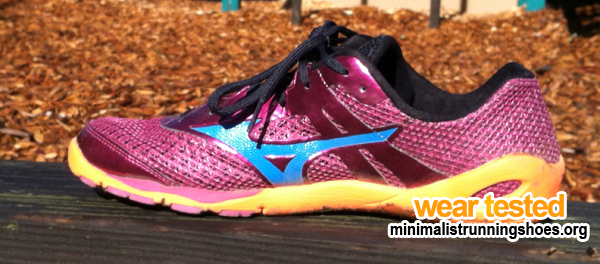 Dynamotion Fit is all about creating a shoe that works with your foot through the design and materials used. As your foot twists, bends, and stretches in each step, the shoe upper moves with you. Flex Eyelets help keep your heel secure throughout your stride by allowing the upper to stretch and contract as needed. And Stretch Mesh eliminates bunching and pulling that can create discomfort and even blisters.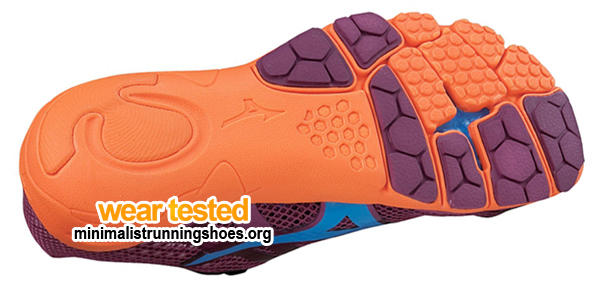 The AP+ technology improves the quality of the running experience by offering increased rebound and a bouncier feeling run while maintaining the light weight performance.
So how did the Mizuno EVO Levitas perform?
My size 10.5 EVO Levitas weighs in at 6.8 ounces and has a stack height of 20mm with the 4mm insole intact. I cannot run sockless with the insole removed because of the exposed stitching. But the insole and footbed is really comfortable and designed for running sockless in my opinion – no hot spots or blisters on long runs. The toe box and stretchable uppers accommodated my wide feet without restrictions and maximum splay for all my runs! In terms of fit in the arch area, it has more space than the Merrell Road Glove or Trail Glove.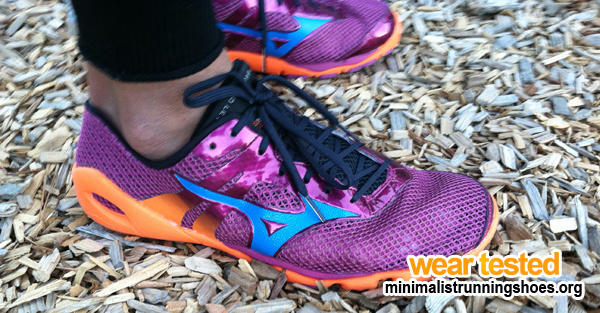 One of the first thing you'll notice is the really breathable open mesh uppers. It is like a fish-net and see-through and in cold weather, your feet will feel the cold! Fortunately the Northern California winters are mild compare to the rest of the country but we have to deal with the rain instead. If not, this will have to be a summer shoe or you need to wear warm socks – unfortunately I don't wear socks with any of my shoes.
I took the EVO Levitas out for runs on asphalt, tartan track, and non-technical trails. Traction is great on all these surfaces and the light cushioning is welcomed on packed dirt and asphalt. I also walked over 5 miles in them to get the feeling on hard concrete. From all my testing, a lot of minimal shoes are not comfortable for walking (yes, I know they are for running) but I prefer breaking them in and also walk-testing them – killing two birds with one stone. The EVO Levitas passed with flying colors.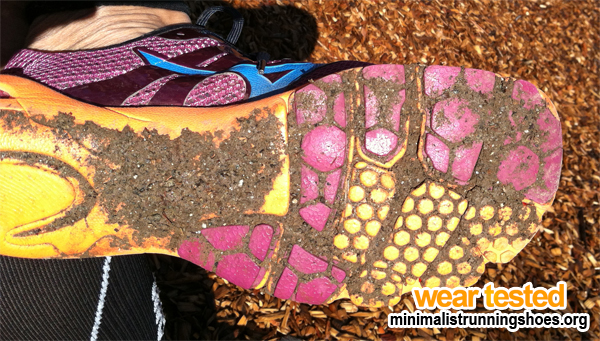 I really like the secure fit and the ability to also move freely – there is no bunching or sliding when running fast or going downhills! But I did make a mistake when I took them out for a run less than 24 hours after heavy rain on the cross country trails. The mud got stuck inside all the flex points on the outsole after a mile or so but I was still able to get good traction on all downhills going fast (in order to avoid shin splints from braking). Cleaning the shoes afterwards took at least 10 minutes with hot water and a big brush – a toothbrush might have worked better.

This is only the second pair of Mizuno running shoes that I have tested – the other pair is the Wave Universe 4. The designers must take pride in the design of the EVO collection as the insole and tongue have detailed stitching and imprints. And it also has the Japanese flair of wild color combinations in my pair.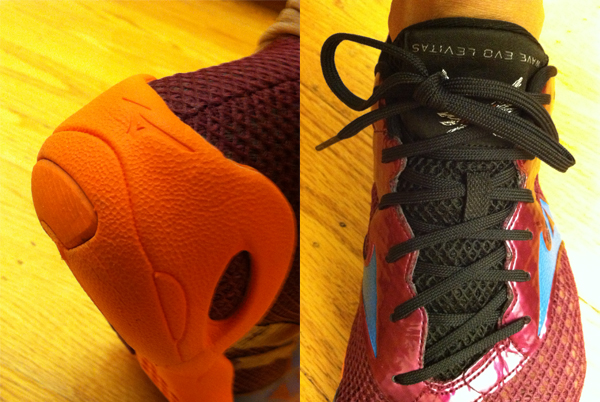 Mizuno also designed the lacing and tongue system perfectly – this is one of my pet peeve with running shoes. The tongue does not slide during my run, is comfortable, and the lacing does not come loose. This might have been due to the asymmetric lacing system. And one more thing. The curved outsole heel reminded me of the design from the SKORA FORM and BASE that encourages natural heel movement. Overall, I was pleasantly surprised! Mizuno's first zero drop EVO collection delivered and the EVO Levitas already earned a spot on my weekly shoe rotation.
The Mizuno EVO Levitas will be available in two colorways for men (Grape, Black):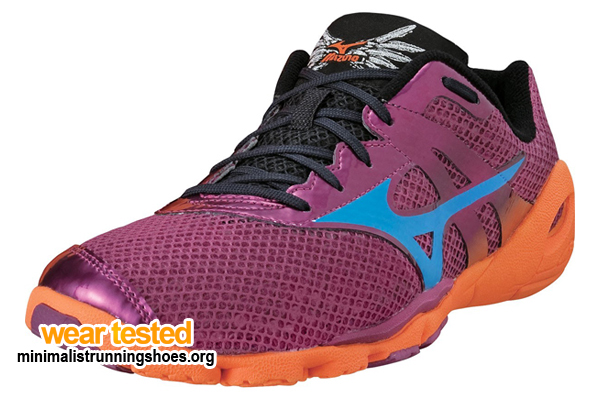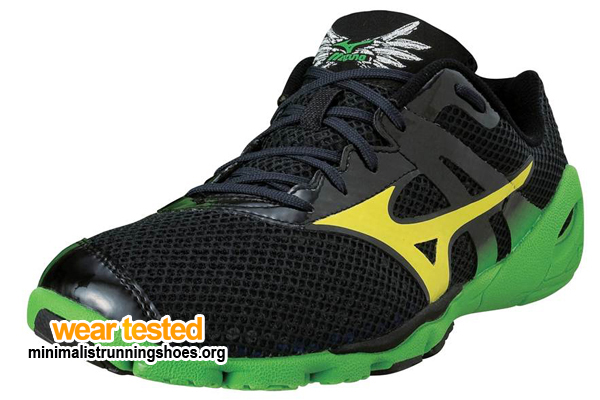 and also in two colorways for women (Blue, Black):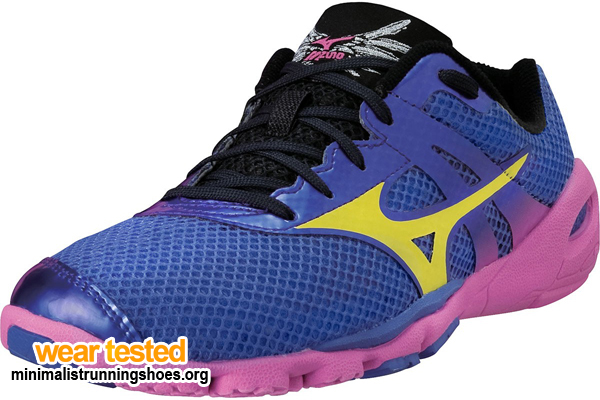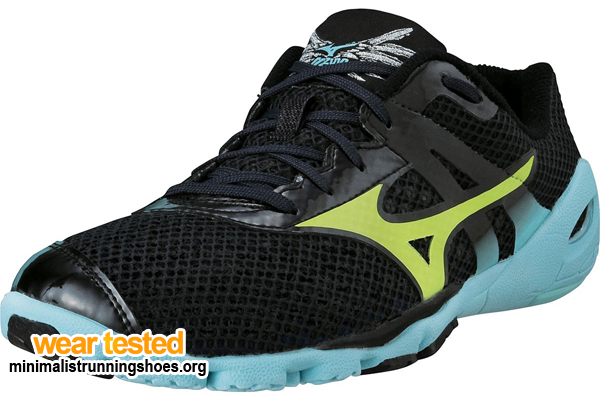 The Mizuno EVO Levitas will be available January 5, 2013 at: Road Runner Sports, Online Shoes, Zappos, and Mizuno
http://www.mizuno.com
*Product provided by Mizuno (MSRP $110). CMP.LY/1 Review
If you have a product you'd like reviewed, contact me at info@weartested.org