VIVOBAREFOOT Shoes 20% OFF Sale
VIVOBAREFOOT Ra has been the best selling lifestyle shoe for those looking for a zero drop shoe with a wide toe box. I finally got around to testing a pair for myself as I rarely wear a suit or have to dress formally.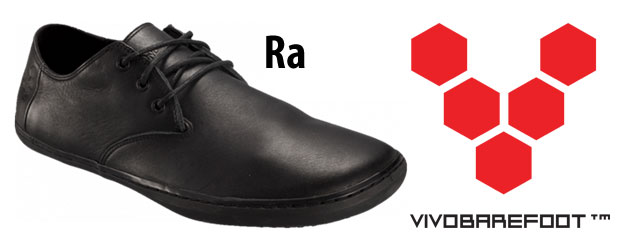 Disguised with a smart upper, the Ra's extreme versatility makes it a favorite: it's smart enough for the office, stylish enough for a night out, and casual enough for a no-frills get-together with family or friends. The Ra, with a 3mm TPU sole for maximum proprioception with protection, is available in pull-up leather, suede, or organic canvas. The anatomic shape of the toe box and ultra-thin sole with a zero drop profile allow for natural movement and all-day barefoot comfort.

VIVOBAREFOOT web site recommends wearing socks to prevent chafing during initial wears, as this shoe has a high back that requires breaking in.
The VIVOBAREFOOT Ra is available with either a suede upper or a pull-up leather upper coupled with a three-eyelet lace-up oxford style lacing system. The mesh and microfiber linings is comfortable and comes with a removable and washable 5mm insole that is made of recycled memory foam. The insole also provide a light underfoot plush.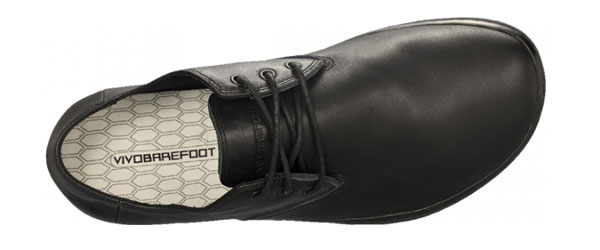 The Ra has the original VIVOBAREFOOT sole, a combination latex rubber and TPU for maximum abrasion resistance and sensory feedback in this thin 3mm outsole.

So how did the VIVOBAREFOOT Ra perform?
Prior to the VB Ra, the VB Aqua Lite and VB Dharma are my only casual VIVOBAREFOOT minimal shoes. I also have other semi-dressy casual minimalist shoe in my closest like the Patagonia Loulu and Pau, and the Urshuz Brax. And I've tested them all for weddings and formal gatherings.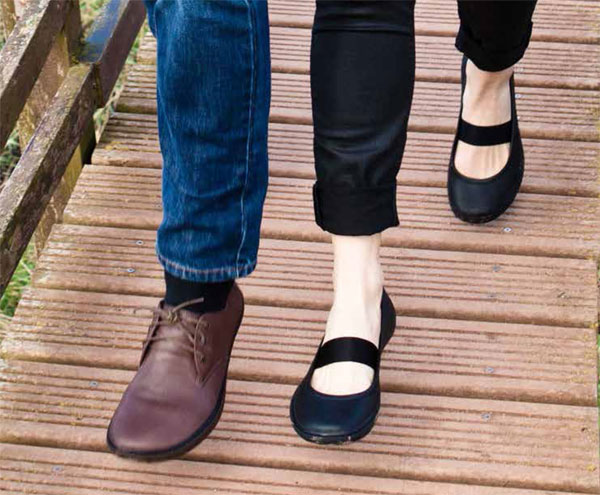 I recently wore the VB Ra to a wedding and a family dinner party (the VB Gobi would have suffice in this case). For the wedding, I wore a dark suit and prior to the VB Ra, I've been wearing the Rockport truWALK Zero Wing Tip or Patagonia Loulu or Urshuz Brax. Nothing come close to the ultra comfort and looks of the VIVOBAREFOOT Ra! The Ra is closest to barefoot and I feel grounded compared to the others which have a significantly higher stack height.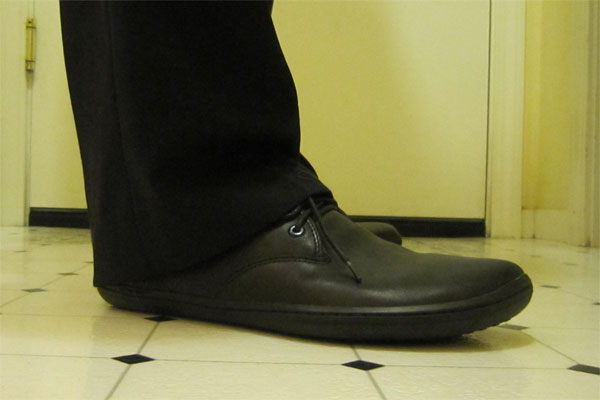 Between the outdoor wedding service and dinner (I skipped the dancing), I had these shoes on my feet for over 6 hours straight – both in the hot sun and cold dining rooms. The VB Ra is perfect for the bumpy grass as you want to be able to feel the ground – just like golfers does with the VB Hybrid and TRUE Linkswear shoes.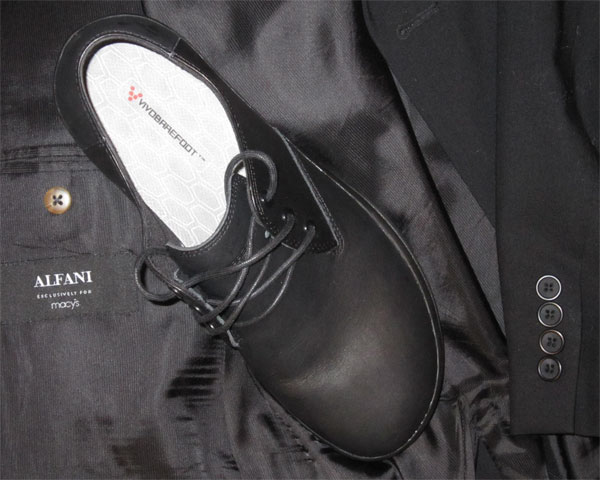 The only nit I have with the VB Ra is the slight stress in the leather when bending the shoe in order to take them on and off without sitting down – bending my knees. It is temporary but over time, it will require some maintenance for durability and looks.
I only have the black leather version of the Ra but the other colorways are for a more casual look and goes well with jeans and slacks.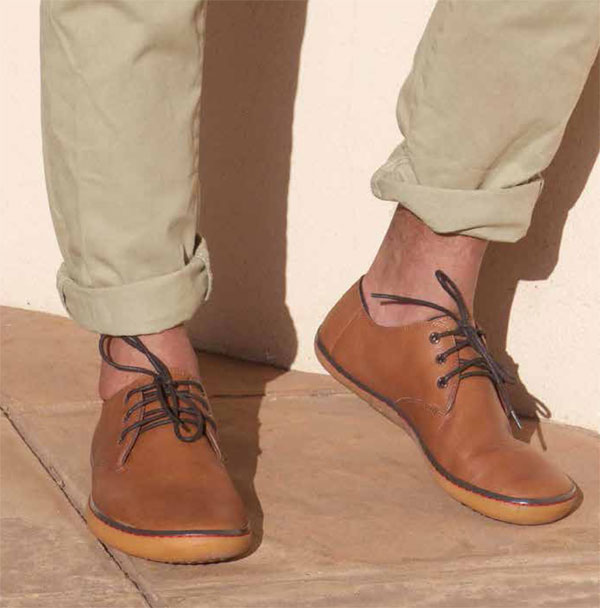 The VB Ra is a simple and traditional dress shoe that has a super-wide toe box, is zero drop, lightweight, and ultra-flexible. What more can you ask in a casual and semi-dressy shoe? For the price, I can see why this is the best selling minimalist dress shoe for VIVOBAREFOOT! A no-brainer unless you're willing to spend more than $300 – the Primal Professional is offering an uber dress shoe should you choose to upgrade early next year…
The VIVOBAREFOOT Ra is available in 3 colorways for Men only – Black, Red Brown, and Dark Brown.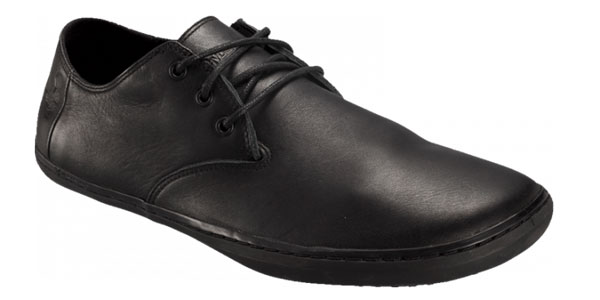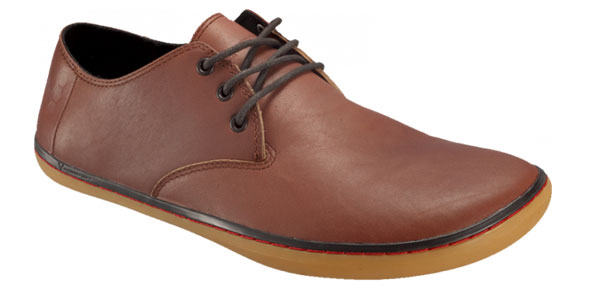 The VIVOBAREFOOT Ra is now available at VIVOBAREFOOT and Zappos.
VIVOBAREFOOT Shoes 20% OFF Sale
*Product provided by VIVOBAREFOOT (MSRP $130). CMP.LY/1 Review
If you have a product you'd like reviewed, contact me at info@weartested.org