Urshuz gives consumers the freedom to customize their footwear with interchangeable, durable, eco-friendly options. Pronounced 'Yer Shoes' because they are YOUR SHOES, Urshuz soles are made from injection molded TPR (thermo-plastic rubber), which is 100% recyclable, and since they are not permanently fixed to the upper with glue, the soles of Urshuz can easily be detached and sent back to the factory to be reground and molded back into completely new soles.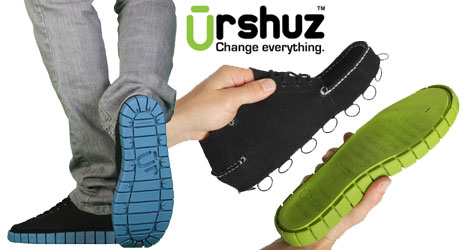 The ability to change a shoe's sole means more than the ability to customize, it means savings—for the consumer and for the environment.  These interchangeable shoes don't have to be trashed when the soles are worn.  So I decided to check it out for myself even though I'm not a fan of do-it-yourself (DIY) kits. My shoe design is a pair of shoes and flip-flop using the same outsole – I picked the blue outsole and matching black uppers for the shoe and flip-flop.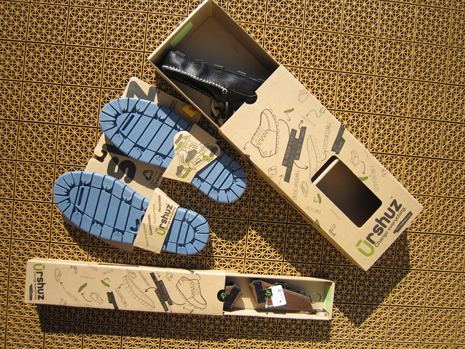 I watched the 'How To Design' videos on the Urshuz web site a couple of times before I started to build one shoe and one flip-flop just to experience the process involved. My fingers were hurting being a clumsy DIY'er getting the U-rings to fit snugly into the outsole but it does get easier after building it once.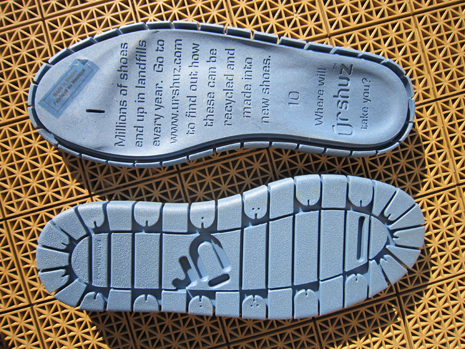 The inside of the sole lifts out to reveal a hidden plastic tool for assisting in the insertion of the uppers (U-rings) to the outsole. Here's a video giving you a great overview of how to assemble your shoe – it explains it much better than I can.
The U-rings may come off any time but you can hook them back up easily to complete the shoe building. The whole process took me less than 5 minutes to build my first flip-flop with most time spent on getting the post to stay on the outsole.

The shoe however took less than 10 minutes total – should only take 5 minutes for most. Once completed, I have one flip-flop and one shoe for comparison.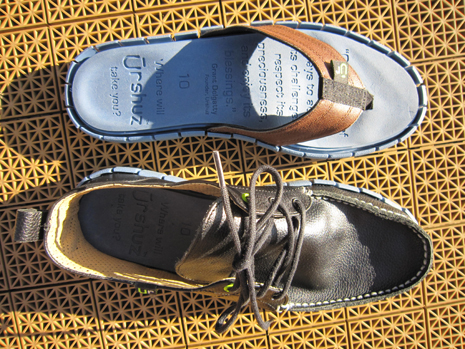 Then I disassembled the flip-flop to make it into the second shoe so I have a final matching pair to test out. For me, disassembling is actually harder than assembling… The shoe weigh in at 14.2 ounces and has a stack height of 19mm and a heel-to-toe differential of 4mm. The model I built is called the 'Brax'. It has a low cut lace-up (waxed cotton laces) upper with premium full grain leather. The outsole is made from a specially developed, 100% recyclable, non-marking, slip resistant and machine washable thermo plastic rubber. The outsole tread pattern is designed for flexibility, grip, and comfort. A bonus is the anti-microbial and ergonomically contoured footbed for bare footers!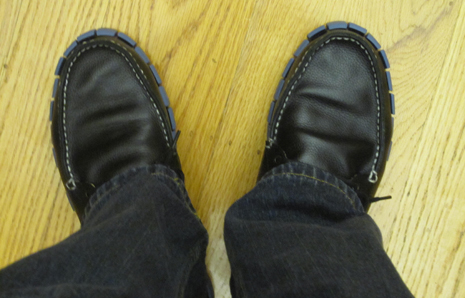 Next, I took it out for a walk – really comfortable. The toe box is not super-wide but wide enough that I did not get a blister walking in them without socks. And the uppers get softer after breaking in.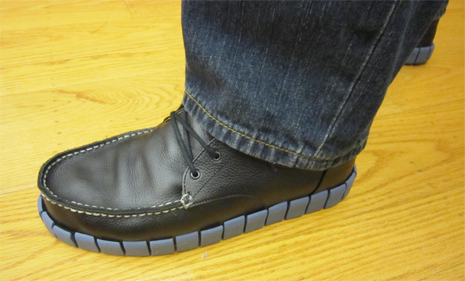 What the best test for this shoe? I decided to wear it to my nephew's wedding in Phoenix, Arizona at 'The Farm At South Mountain'. This is a 5 hour affair to the most unique wedding experience in Phoenix. You are instantly transported to another world as you enter the expansive grove of pecan trees, large grassy spaces, bright blooming flowers and enchanting rustic elegance – you need comfortable shoes to walk in this terrain.
As the sun sets on this 12 acre property, it transforms into a romantic wonderland with magical lighting and flickering candlelight. We dine amongst the trees and danced under the stars. My foot and my shoe survived the long but memorable evening.

Come summer, my Urshuz Brax shoes will transform into Urshuz Derek flip-flops. Or I might just add a new upper and transform it into a slide, the Urshuz Fran. Simply ingenious!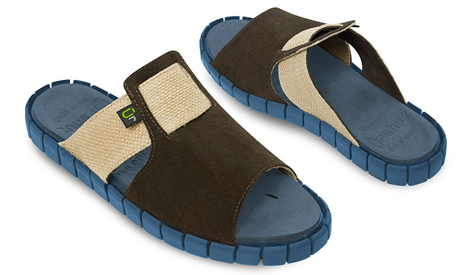 My only nit, and this may be because I'm not a good DIY'er, is that the plastic tool should be made of stainless steel as one of them got bent to the point of breaking. Of course any tool in your household can be used to assist with the U-ring attachment.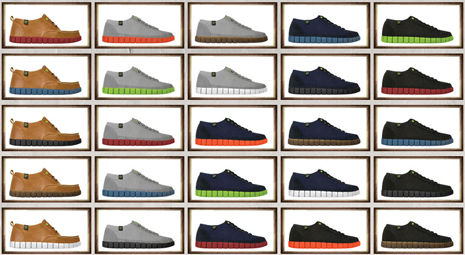 All the combinations to build your Urshuz shoes are now available at the Urshuz web site.
*Product provided by Urshuz (MSRP $95). CMP.LY/1 Review
If you have a product you'd like reviewed, contact me at info@weartested.org