Last month, Rockport launched its revolutionary new truWALK Zero footwear for men and women, featuring super lightweight, flexible technology. truWALK Zero is the culmination of years of research and testing, making it one of the lightest shoes that Rockport has ever designed. They'll make you feel like you're walking on air!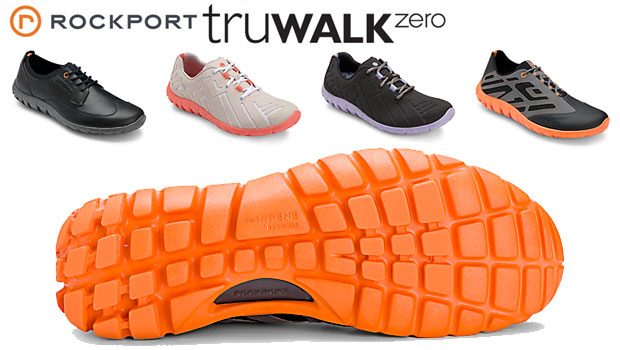 Rockport considers the truWALK Zero technology as the 'greatest breakthrough in shoe technology since the invention of laces.' Drawing on Rockport's rich and authentic heritage in designing flexible and lightweight shoes, the truWALK Zero takes cues from performance technologies with its unique sole, which incorporates flex grooves that boast incomparable flexibility.  As a technologically modern style, the shoes are also infused with truWALK Architecture, a proprietary technology that provides a natural full range of foot motion, from shock absorption at heel strike (yes, the walking gait) to forefoot flexibility during push off, courtesy of Adidas adiPRENE cushioning technology.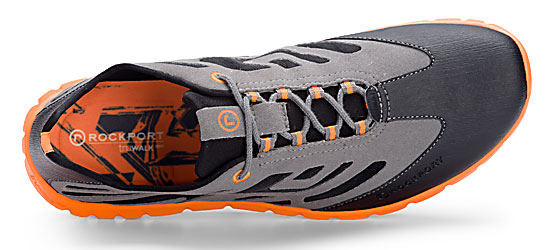 The first thing that came to mind is the visual of Tony Post (CEO of Vibram USA) running in the 1990 New York City Marathon wearing Rockport Dress Sports casual shoes. You can watch the video and write up on Zero Drop. Back to the future…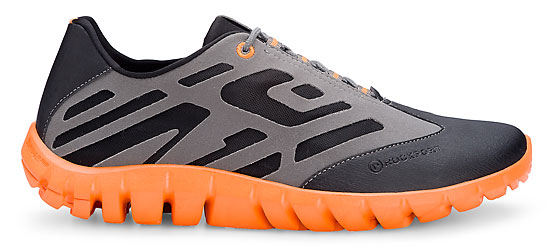 The truWALK Zero T-Toe weighs in at 8.8 ounces, stack height of 22mm and a heel-to-toe differential of about 6mm. It has a wide toe box although I would have preferred an even wider one and wearing it sockless, it is very smooth in the footbed with the removable insole intact – it would be too rough with the insole removed.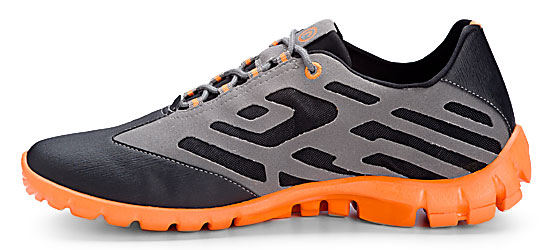 The uppers has sporty overlays for an urban look and are waterproof in the forefoot area – proven in the wind & rain of northern California!  It also has a padded collar and tongue for comfort. There is a mesh fabric lining offering a breathable interior.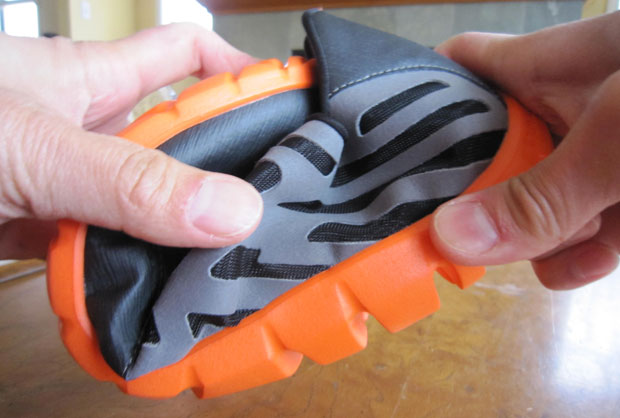 The EVA cushioned footbed features Adidas adiPRENE technology that absorbs shock on impact to reduce leg and foot fatigue. The lightweight rubber outsole features flex grooves and tread design with grip for sure-footing – great traction on wet concrete and asphalt.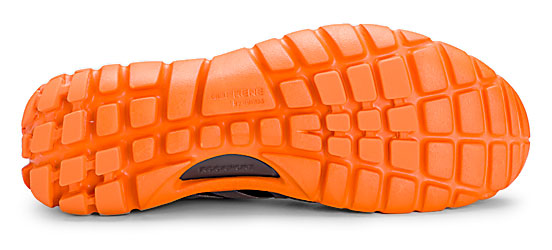 This is an interesting sneaker from Rockport that has vibrant colors and sporty good looks – more options for those who are looking for casual shoes to complement their minimalist running shoes.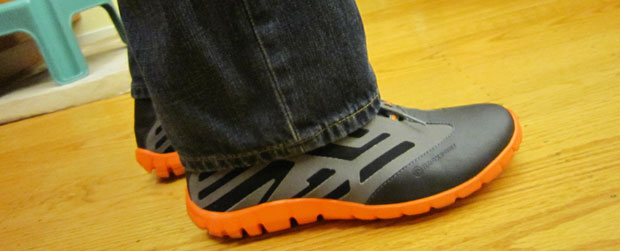 With the truWALK Zero Wing Tip, we are entering the more dressy category (Black colorway) or it can also be worn as business casual (Brown colorway). The uppers are the only major difference with a full-grain leather that is durable and easy to clean.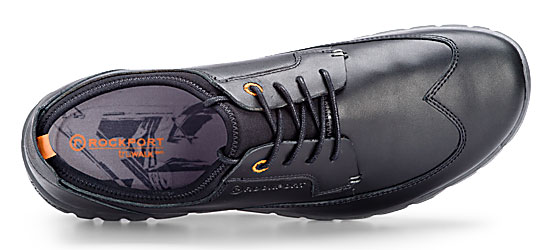 The Wing Tip is a welcomed addition to anyone who needs a dressy pair of shoes to go with a suit or dress pants but craves the comfort. Almost all leather dress shoes have narrow toe boxes and an elevated heel – I threw away all mine (4 pairs) after I started transitioning to minimal shoes. I have a 2E+ width feet today so most dress shoes in the market won't fit me. And a growing number of people could identify with that. We should be able to get comfort with looks.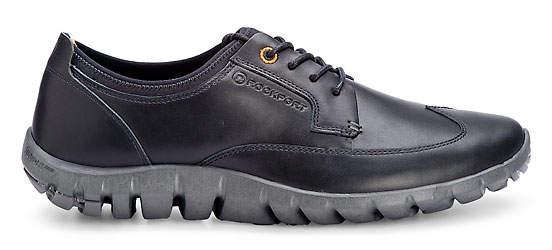 The leather in the uppers does wrinkle so it requires some maintenance. The good news is that Rockport shoes are pretty easy to maintain and take care of. Rockport recommends a damp washcloth or a once over with shoe polish every couple of months depending on how often you wear them. Works great with both straight leg and cuffed pants. The orange in the top eyelet adds a nice modern and casual touch to the Wing Tip! Not to mention comfort all day long.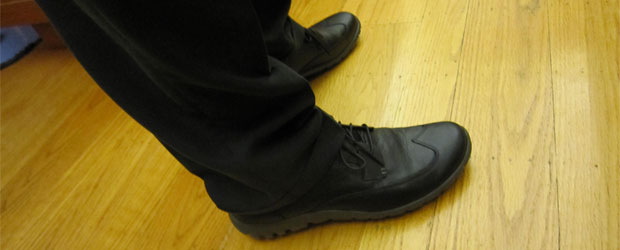 The Rockport truWALK Zero Wing Tip is one viable option. The VIVOBAREFOOT Ra is another option but look out for this one coming to the market soon: Primal Professional. If you need something right now, the Wing Tip is it. And I love it!
If you have trouble finding a comfortable pair of casual or dress shoes for work or business meetings or just for walking on vacation or travel, your choices have increased significantly with the truWALK Zero T-Toe and Wing Tip (Men) or Welded Lace Up (Women).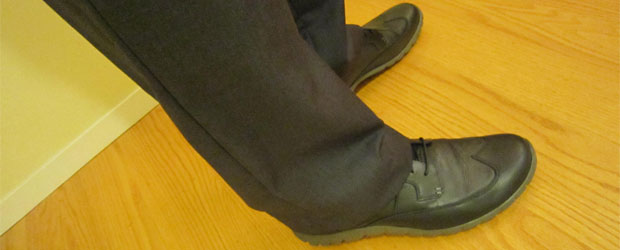 The Rockport truWALK Zero T-Toe for Men's is available in one colorway ( Black/Charcoal).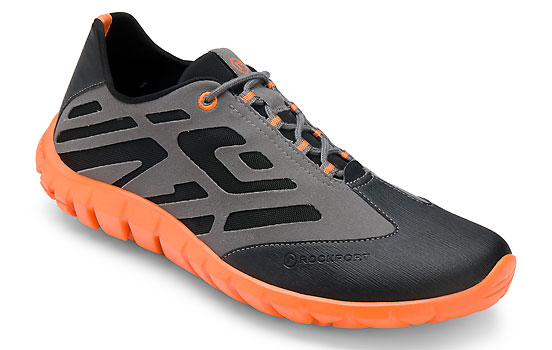 And in 2 colorways (Black/Lavender, Warm Grey/salmon) for Women's as the Welded Lace Up model.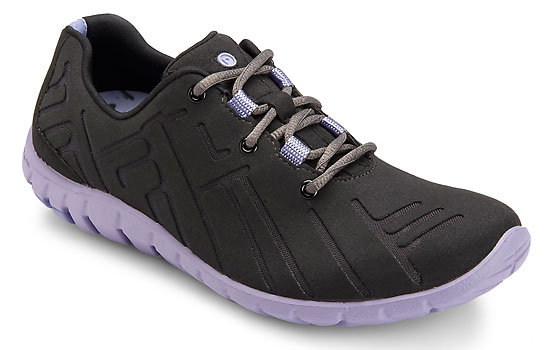 The Rockport truWALK Zero Wing Tip is available only for Men's in two colorways ( Black/Charcoal, Dark Brown).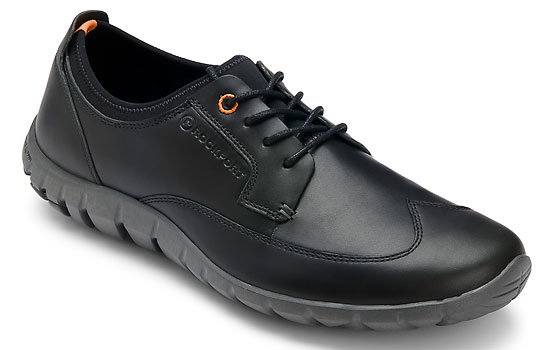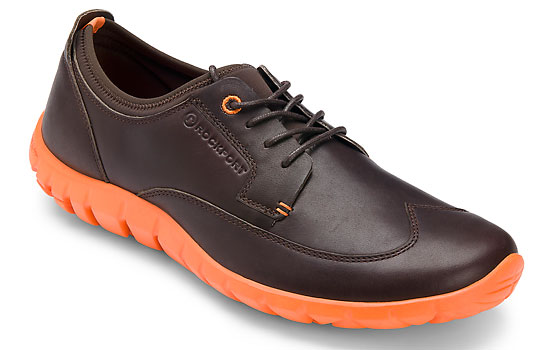 The Rockport truWALK Zero collection is now available at Rockport and Zappos.
*Product provided by Rockport  (MSRP $120). CMP.LY/1 Review
If you have a product you'd like reviewed, contact me at info@weartested.org