Channeling the styling of the legendary Desert Boot (those worn by British forces in the Western Desert Campaign of World War II), the VIVOBAREFOOT Gobi is one of the most versatile barefoot shoe from VIVOBAREFOOT. The ultimate barefoot desert boot or Chukka boot, the Gobi comes in either luxury full grain leather or classic suede.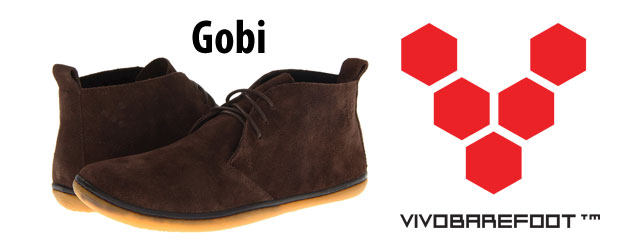 The uppers are available in a thick full grain leather or thick suede. My test pair comes in a dark brown suede colorway and weighs in at 10.0 ounces for a EU 43 size. The uppers also include a heel-pull for an easier on and off.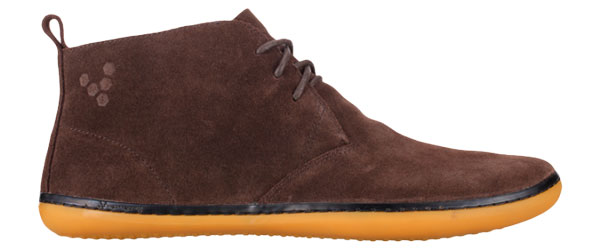 Lacing is traditional with round waxed cotton laces. The collar is unlined for a super comfortable next-to-skin feel! There is a removable 3mm EVA insole with Dri-lex performance material layer for moisture-wicking and comfort.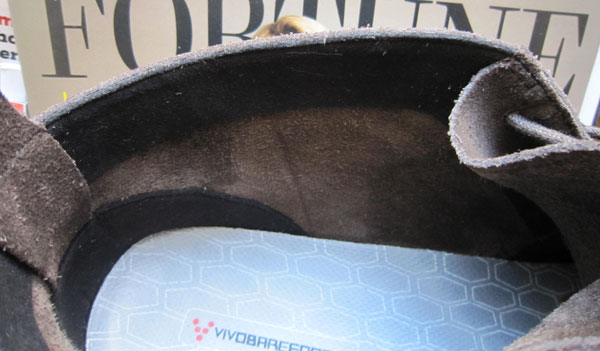 The sole is made of a soft but high abrasion TPU allowing for maximum sensory feedback on hard flat surfaces. The outsole is made of the thinnest VIVOBAREFOOT sole at 3mm – Lifestyle. Ultra-thin and puncture resistant, the outsole offers maximum proprioception with protection. As VIVOBAREFOOT puts it, "Live barefoot all-day, everyday."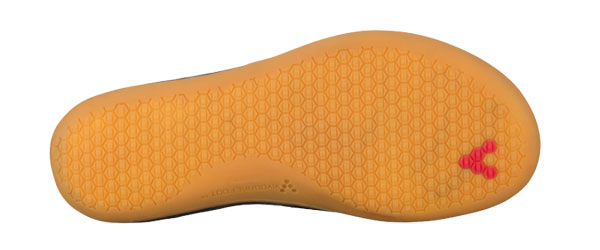 So how did the VIVOBAREFOOT Gobi perform?
Prior to the Gobi, the VIVOBAREFOOT Aqua Lite is one of my go to office casual shoe. Now I have an alternative but it is also becoming the VIVOBAREFOOT shoe of choice when not wearing a suit – the VIVOBAREFOOT Ra in black leather would be more appropriate in that situation.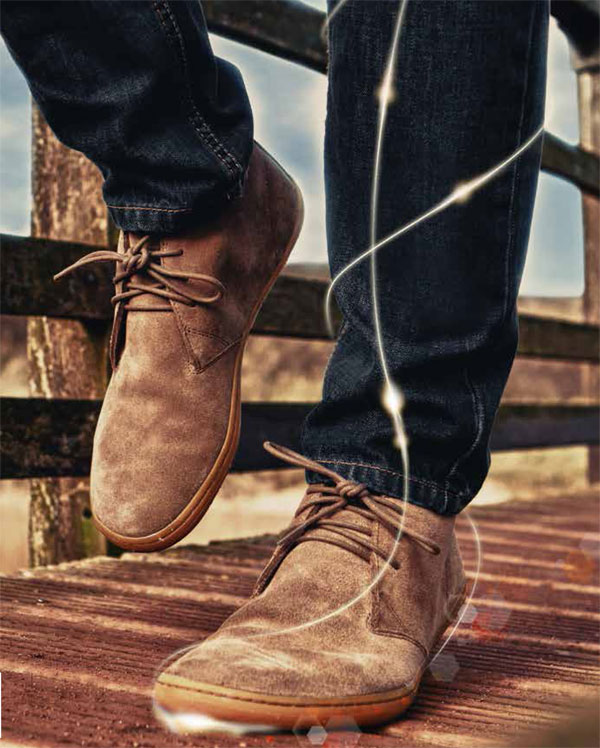 The same barefoot feel, super wide toe box, and extreme comfort found on all VIVOBAREFOOT performance shoes is present in the Gobi as expected. The Gobi works great with jeans and dress slacks. With the cold weather approaching, this is a warmer alternative than the Aqua Lite.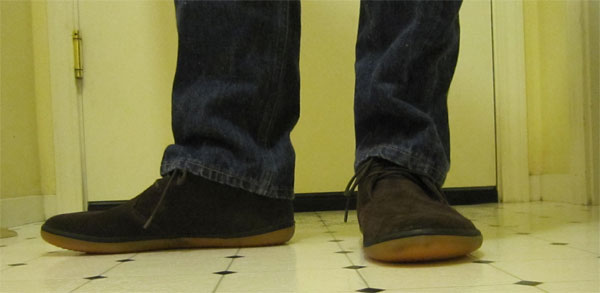 I can actually get away without wearing socks (sockless is my preferred modus operandi for running) with the Gobi than with the Aqua Lite or Ra.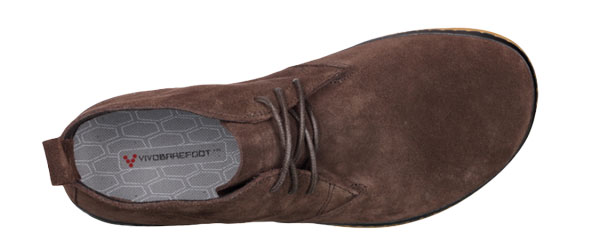 Something that I noticed on the outsole in the heel area – the inscription 'TP', probably representing the old 'Terra Plana' brand… So if you are looking for a Chukka boot, the VB Gobi is it! And it comes with my highest recommendation.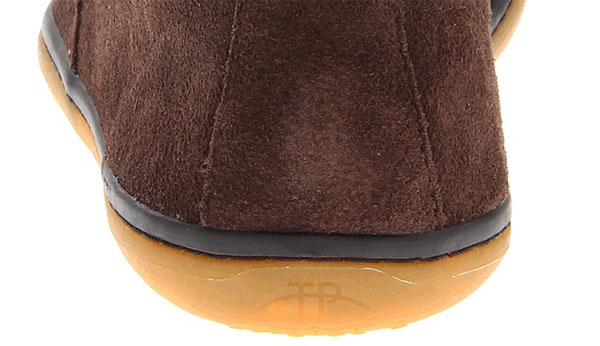 Overall, the VB Gobi is a simple but really comfortable shoe. It is because of the super-soft suede built on a proven barefoot platform from VIVOBAREFOOT. Swap the suede uppers out with low cut leather uppers on the Gobi, you'll end up getting the VB Ra – the lifestyle twin. If you own a pair of Ra, getting a pair of Gobi is a no-brainer.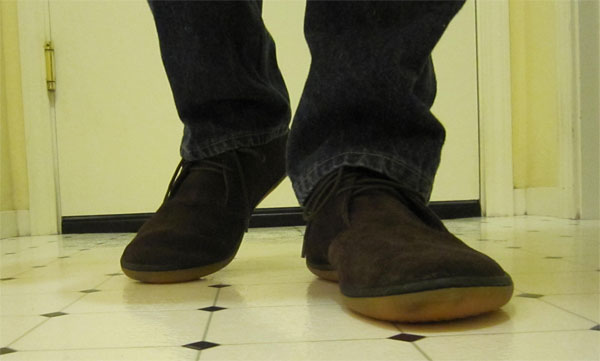 The VIVOBAREFOOT Gobi is available in 3 colorways for Men only – Black Leather, Light Brown Suede, and Dark Brown Suede.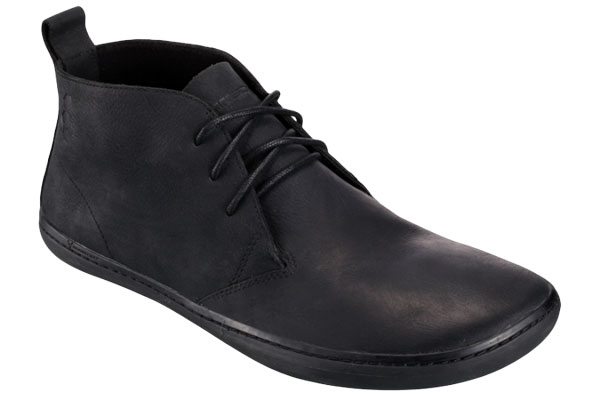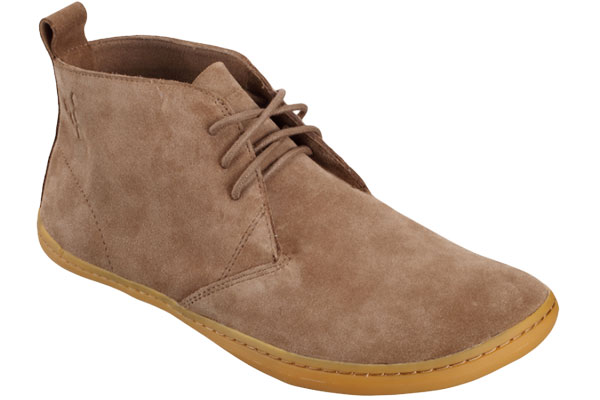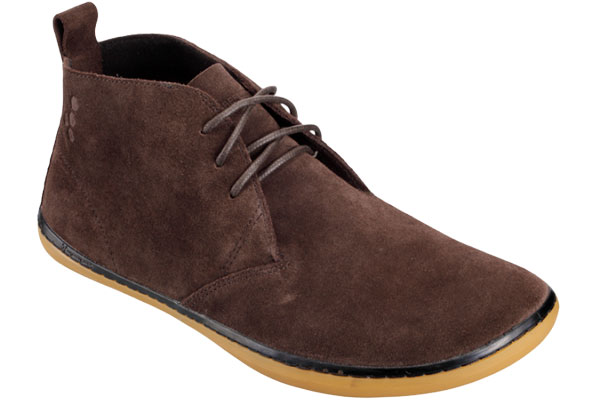 The VIVOBAREFOOT Gobi is now available at VIVOBAREFOOT and Zappos.
*Product provided by VIVOBAREFOOT (MSRP $150). CMP.LY/1 Review
If you have a product you'd like reviewed, contact me at info@weartested.org