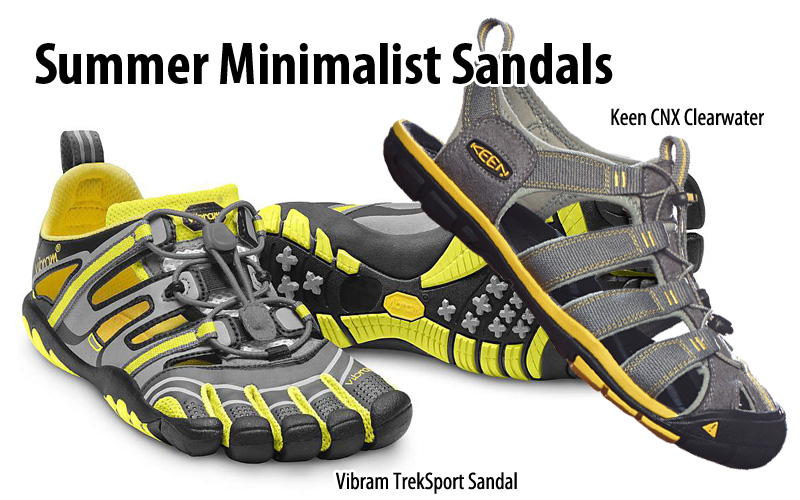 KEEN leads the way for Spring/Summer 2013 with KEEN.CNX, a low profile, lightweight way to experience anyplace without a ceiling. Just as the Newport brought consumers a hybrid way to connect with their outdoors 10 years ago, this new collection from KEEN brings fresh thinking to lightweight protective footwear, all with classic KEEN fit. Designed to feel like a natural extension of the foot, each of the 20 KEEN.CNX styles weighs 10 ounces or less and is ready to play. We will be reviewing the Clearwater CNX.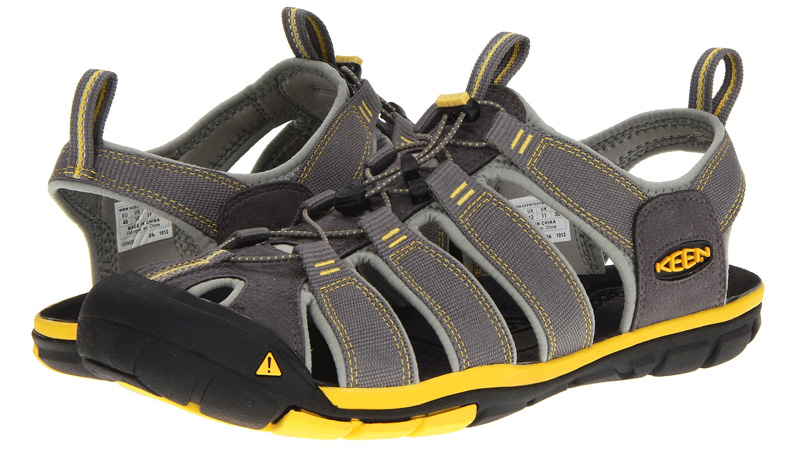 The VFF TrekSport Sandal is the first ever sport sandal with the dexterity of separated toes and the ground feedback you would expect from a Vibram Five Fingers product. Whether you are taking a stay-cation or vacation, this sandal is up to the challenge.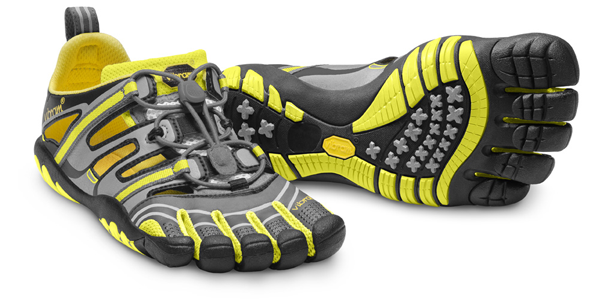 Vibram Five Fingers TrekSport Sandal
Breathable but protective, the TrekSport Sandal is the perfect shoe for your weekend excursion. The lightly cleated 4mm Trek outsole made with Vibram TC-1 Dura rubber delivers increased traction on a variety of surfaces. The padded tongue and synthetic upper with "windows" makes this the most breathable and versatile Vibram Five Fingers to date.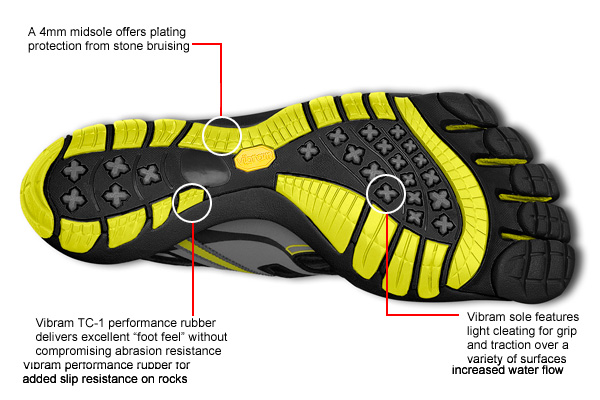 Other features include a speed lace system, reflective surfaces and an EVA midsole for plating protection. From light hiking to hitting the links, the TrekSport Sandal is bound to make you feel more connected to any activity, making it the perfect multi-use Vibram Five Fingers model.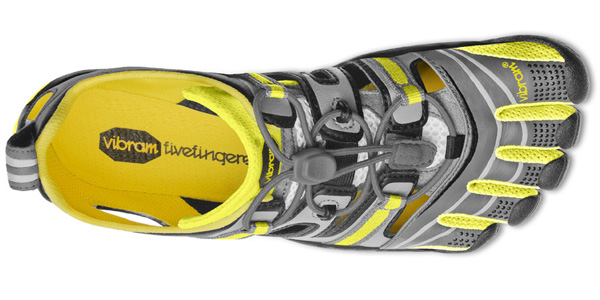 Keen CNX Clearwater
For wet adventures, KEEN introduces the Clearwater CNX for men and women. This low-profile hybrid sandal contains a washable polyester webbing upper, PU midsole with a 4mm drop, and anatomical toe ridge in the footbed. The outsole has multi-directional flex grooves with razor siping for enhanced traction on slick surfaces. With its dynamic bungee lace system, the Clearwater CNX is an easy-on-easy-off breezy water sandal and is perfect for a playful romp along the river or shore.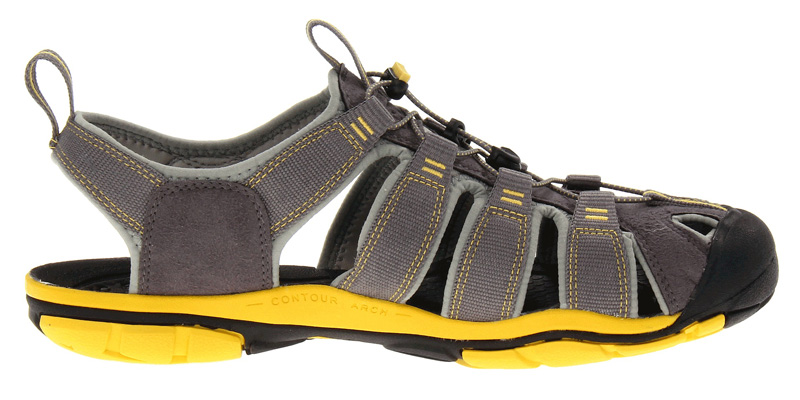 KEEN.CNX lightweight feet enhancers use the following technologies to achieve perfect fit and feel:
Low profile, proprietary PU midsole with 4 mm heel-toe offset positions the foot in a truer stance to the ground encouraging natural movement without sacrificing support or comfort.
Tried and true KEEN fit with a metatarsal ridge, contoured arch, secured heel and underfoot structure give the user just the right amount of protection.
A simplified upper construction eliminates layers of material for a better fit.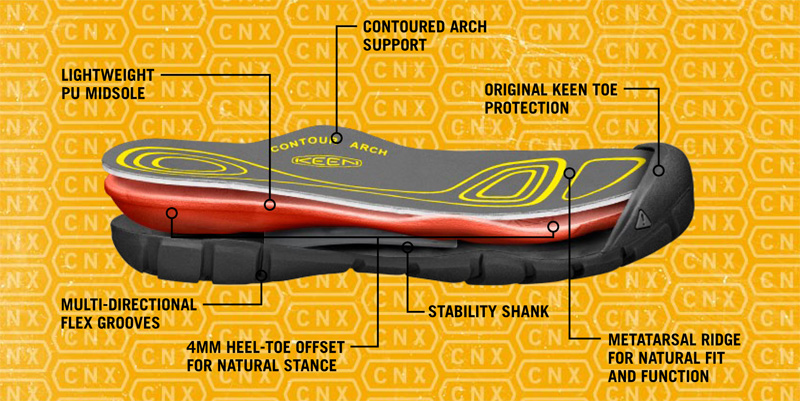 So how did the summer sandals perform?
My EU43 men's size VFF TrekSport Sandal weighs in at 6.8 ounces whereas the Keen CNX Clearwater (Size 10.5) weighs in at 10.4 ounces – almost 4 ounces heavier! I owned a pair of Keen Newport sandals before I started transitioning into minimal shoes three years ago and have been looking out for a replacement including the following: Teva Zilch, Sazzi Digit, and Sazzi Decimal.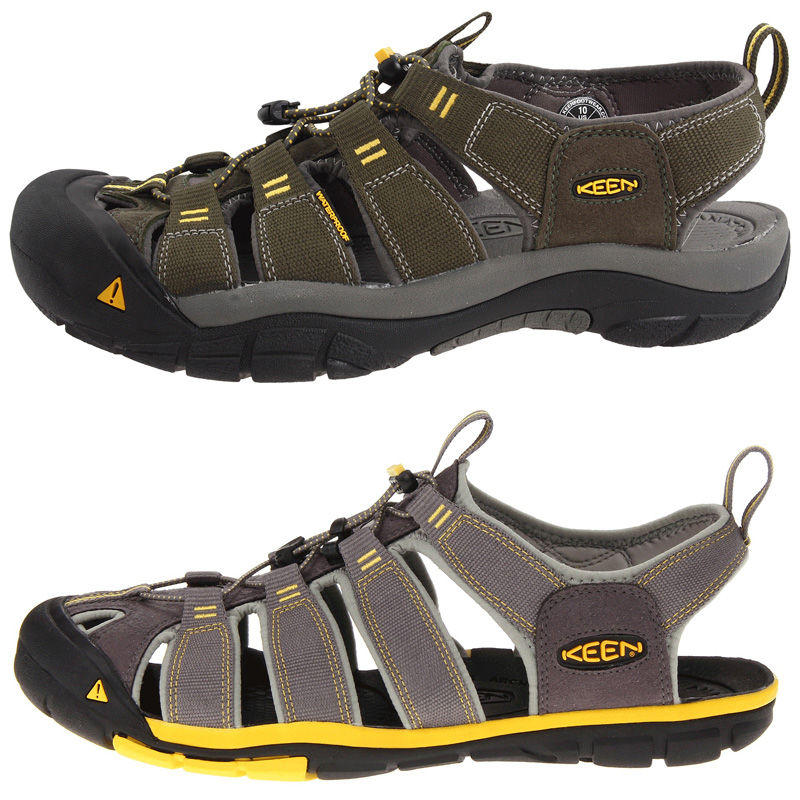 The CNX Clearwater is a significant improvement over Keen's best selling Newport H2 model – half the weight and stack height but with a similar outsole so traction is the same. The CNX Clearwater allows you to flex and feel the ground a lot more and almost naturally. My dream casual minimalist sandal would be a little lower stack height, zero drop, and more flexibility in the outsole. It flexes easily when walking but could be softer when your toes are trying to get a better grip on climbing wet terrains or standing on a paddle board.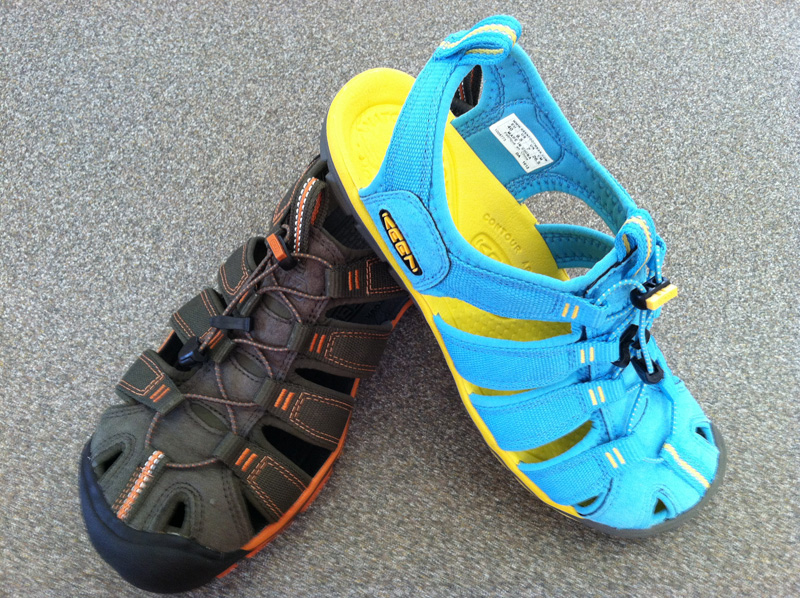 With the CNX Clearwater, you still get the quality materials and construction Keen is known for at the same price as the Newport H2! It is a no-brainer for anyone looking for a casual minimalist pair of sandals from Keen for the summer.
The VFF TrekSport Sandal is new to Vibram and of course is their first sport sandals. We can only compare it's usage to the CNX Clearwater in our wear test. The TrekSport Sandal fits like the Spyridon LS, my favorite VFF shoe, which means a smooth and comfortable fit coupled with ease to put on and take off. But it has the outsole of the Lontra and Speed XC. Think of the TrekSport Sandal as a hybrid of the Spyridon LS and Lontra with side vents. You get the best of both worlds – zero drop, extreme ground feel, great traction, awesome ventilation, super-flexibility. Great for any water sports and the beach. Choose your sport and go for it!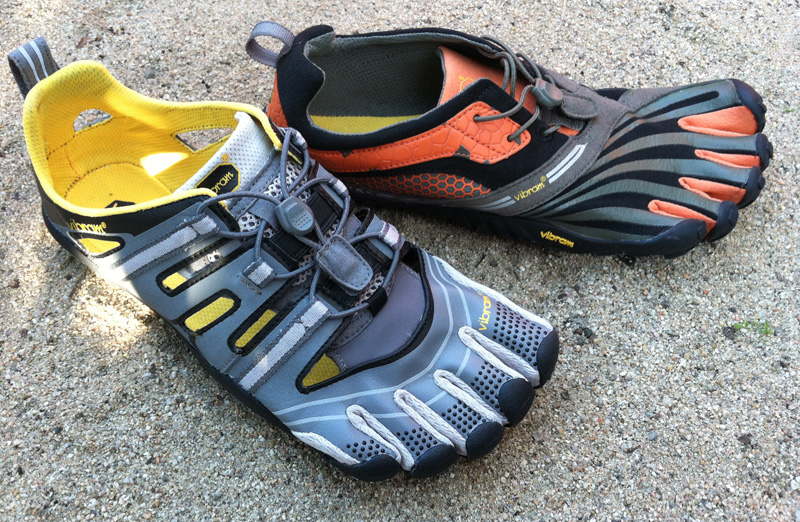 The TrekSport Sandal also come with a pair of laces so you can remove the speed lace system and convert it into a traditional lacing system. But we prefer the speed lacing system a lot more.
If we have to choose between the two sandals, we would pick the Keen CNX Clearwater for a more 'normal' (non-toe shoe) look but will choose the VFF TrekSport Sandal from a versatility and performance standpoint. Summer is quickly approaching and we will continue wear testing both shoes in different situations – wherever our travels lead us.
The Vibram Five Fingers Treksport Sandal is recommended for Running, Watersports, Casual, Outdoor and Multi-Use by Vibram. The Treksport Sandal is available in three colorways for men.
And also in three colorways for women.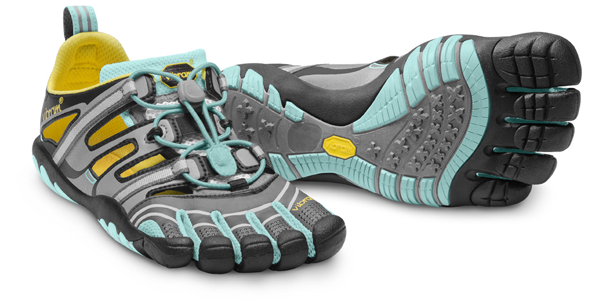 The Keen CNX Clearwater is available in six colorways for men.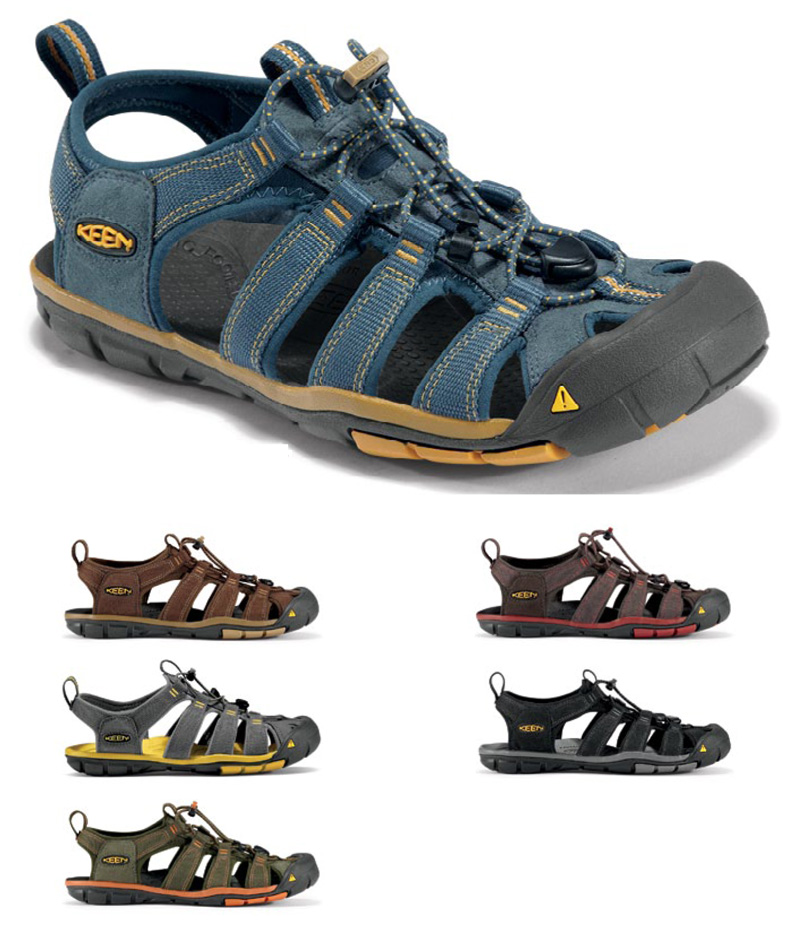 And in six colorways for women.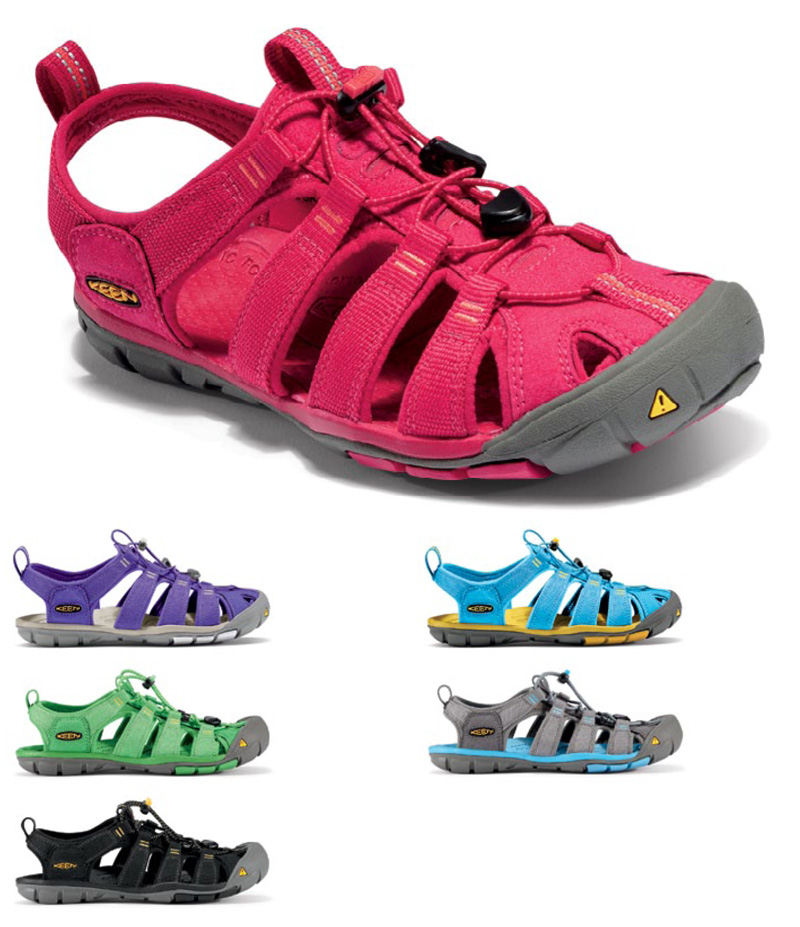 The VFF Treksport Sandal is now available at REI and Moosejaw web site.
The Keen CNX Clearwater is now available at Zappos web site.
http://www.vibramfivefingers.com
*Product provided by Vibram and Keen. CMP.LY/1 Review
If you have a product you'd like reviewed, contact me at info@weartested.org