It has been at least 18 months since I last ran wearing a pair of Vibram Five Fingers – the original VFF KSO (Keep Stuff Out) that re-started my running. I got caught up with starting this web site and has since tested more than 100 minimalist shoes for running, recovery, dress, golf, cross fit, water sports, and many more categories than you can image!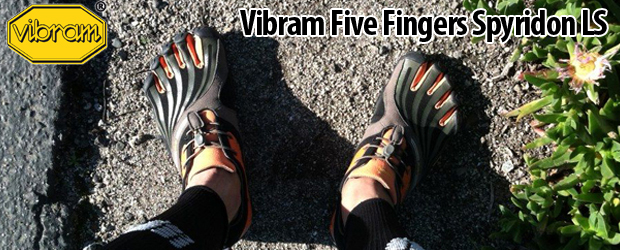 I never tried wearing my VFF KSO for trail runs (other than a designated cross country hill course) when I first started running in them – I was just happy to be able to run without orthotics, plantar fasciitis, and lower back pains.

Fast forward to March 2012. Vibram introduces their first trail running–specific model, the Spyridon LS. The Spyridon LS is supposed to provide the perfect balance of 'foot feel' and protection on rugged surfaces. The shoe weighs in at 7.2 ounces (EU 43) and has a 3.5mm Vibram rubber sole that provides impact protection from stones and debris, while better allowing proper barefoot dynamics.

This is one of the most comfortable VFF shoes I have ever worn, period. I even use it for workouts (a lot) and track training because of the comfort, warmth, and fit.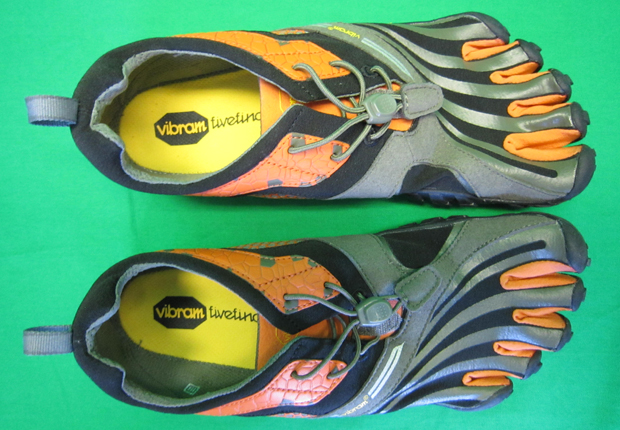 And it is awesome on trails too – I miss that natural feeling. The aggressive tread design delivers sure-footed grip in all directions. The molded nylon mesh in the midsole provides a 'rock block' effect by lessening the impact (see illustration from Vibram below). This is the equivalent of a 'rock plate' in a traditional trail shoe. The Spyridon LS rock block does not prevent the shoe from being super flexible and allows for maximum proprioception for the trail runner.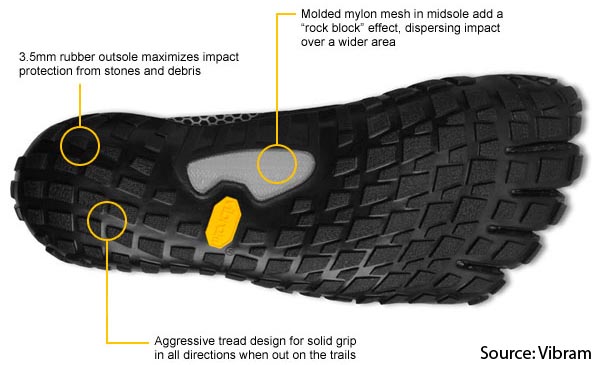 The lugs (cleats) on the outsole (XSTrek Vibram Rubber) is not too aggressive and works on non-technical and some technical trails. They vary in height (about 1mm to 2mm) all over the outsole to provide for traction downhill and uphill.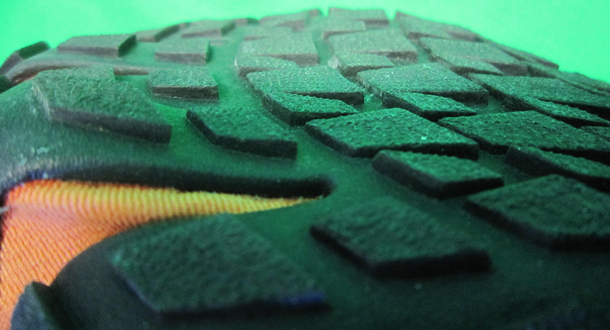 The footbed has a 3mm Polyurethane insole with an AEGIS Microbe Shield anti-microbial sockliner – perfect for sockless wearers while providing a super smooth, odorless, and snug fit. No hot spots, no blisters. The uppers are made of a breathable and stretchable mesh with a hook-and-loop closure for a secure fit.

There is also ample reflective detailing from 3M for running in low light and night conditions. Great for walking my dogs at night and in the rain!
Initially, it took a while to get used to putting the Spyridon LS on but after two runs in them, the shoe soften a bit and getting in them was a lot easier. Maybe the cold weather is making my right toes swell. My left foot slipped into the Spyridon LS easily. The 4th and 5th metatarsals on my right foot requires a little wiggling to fit snugly. I also noticed the toe bumpers for added protection on individual toe slots – that may also be a reason the toe slots are tighter and less flexible than the other VFF models like the VFF SeeYa (which we are also wear testing).
For trail running, the rock block does not reduce the ground feel but it does lessen the pain from stepping on sharp or pointed objects. Your feet will still get a full workout but with less bruising. My runs have been mostly on non-technical trails and asphalt with walks on concrete.
I have done countless runs with my VFF KSO on the official cross country course (Crystal Springs) for high schools and colleges in San Mateo County. And they have almost no traction on hills so you either slow down on the downhills or going side to side (slalom or zig zag). The Spyridon LS changes all that. I can kick up some dust (when the rain stops here) with the Spyridon LS!
The Vibram Five Fingers Spyridon LS is recommended for light trekking and trail-running by Vibram. The Spyridon LS is available in 2 colorways for men (Military Green, Dark Olive).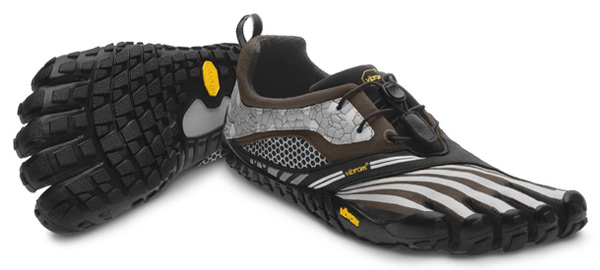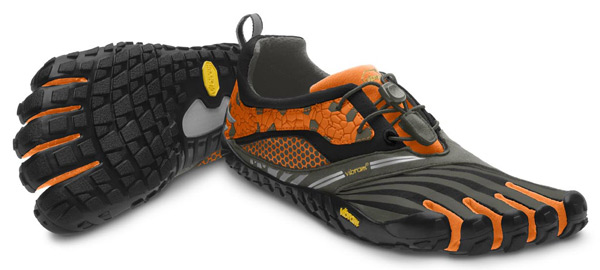 And in 2 colorways for women (Military Green, Orange).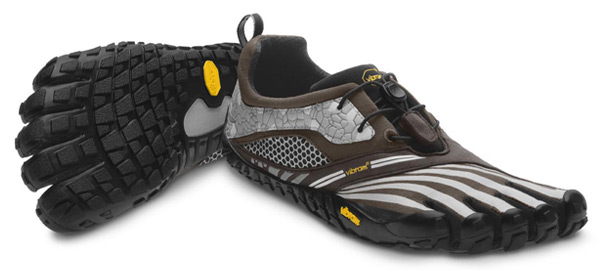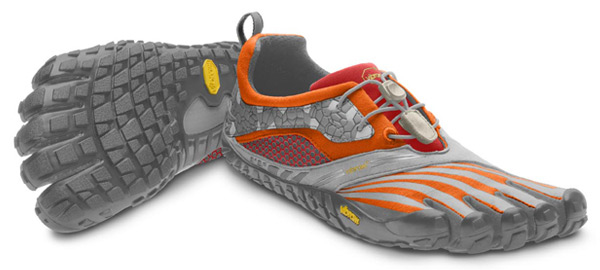 The VFF Spyridon LS is now available now at REI web site.
http://www.vibramfivefingers.com
*Product provided by Vibram (MSRP $120). CMP.LY/1 Review
If you have a product you'd like reviewed, contact me at info@weartested.org