Teva's Skinny Dip Collection is made up of the thinnest, lightest, and most minimalistic shoes. According to Teva, "Flexing and moving naturally with your foot makes you feel like you're wearing nothing at all, giving you an amazing connection to the earth beneath you." Currently, the Skinny Dip Collection is made up of the Teva Zilch and Teva Nilch.

First up, we will review the Teva Zilch. The Zilch is the groundbreaking barefoot sport sandal and weighs only 7.4 ounces (US Men's Size 9.5). The Zilch is the thinnest and most flexible shoe from Teva.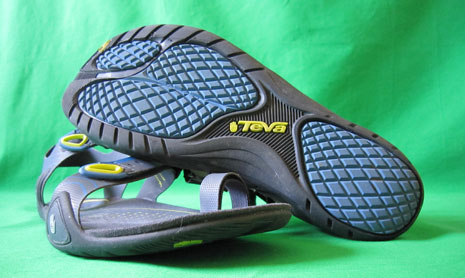 Combining it's super sticky Spider Rubber outsole with a toughened soft-core mid sole, the Zilch is hardcore footwear with incredible comfort. The highly flexible sole unit is adaptive and delivers perfect grip and control in the wet.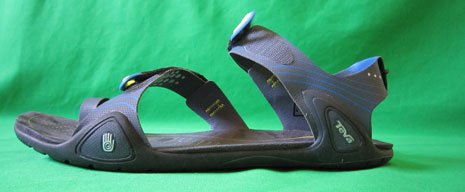 The flexible nature of the Zilch means that you can actually roll it up, making it the ideal footwear for those who travel light. In the wet or when covering wet terrain, the Zilch flexes naturally with your foot, while giving you serious traction.

Built with the ultimate ride in mind, the Zilch has a stack height of only 10mm between your foot and the ground, giving you an amazing sense and feel for every surface you travel over. The thin but ultra-gripping outsole ensures your feet keep firmly on the ground, whatever the conditions and whatever the terrain.

The top sole is crafted from slow recovery molded polyurethane which means every person experiences the Zilch differently. In normal use, your feet sink gently into the sandal and wearers get to feel the shoe according to their unique combination of weight, stance and gait. This sinking action works with an outsole which wraps around the foot, to give a superior level of stability that also ensures the sandal stays firmly in place when you need it most.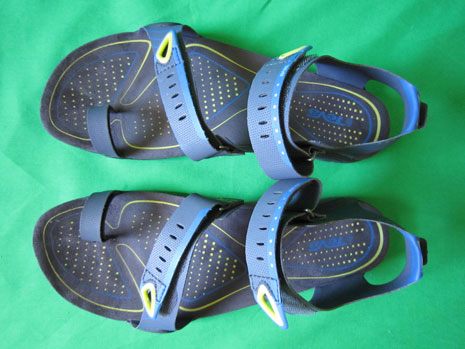 The uppers is made of a single layer of synthetic leather. The adjustable Velcro straps keep your foot and Zilch snug and stable.
Observations
I walked for over 5 miles in the Teva Zilch up and won hilly on concrete, asphalt, and grass before I took it out for a run. They are great walking sandals. I cannot walk (especially hills) in Vibram Five Fingers and other running sandals because the heel is not designed for contact with the ground. Those barefoot shoes are good for running but not walking. The Zilch does both very well.
For those with a big toe, the non-adjustable toe loop might be a problem for long runs. The toe loop was sufficient for my toes and did not cause any chaffing or blisters for long runs.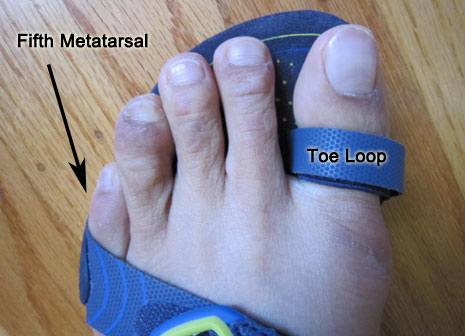 The straps (next to the pinky or fifth metatarsal) may also cause chaffing or blisters. I did not get any hot spots from the strap when walking or running. I was expecting to get one next to my pinky when running but pleasantly did NOT. I did however get two hot spots on the bottom of my right foot.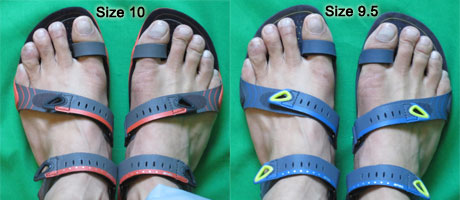 The Zilch runs smaller than true size and I had to size up by half a size. My toes were almost hanging on the edge of the sandal when standing up with a size 9.5 (my true size) but felt much more stable with a size 10.
Sizing up by one full size might be wiser as the differences are small in both length and width.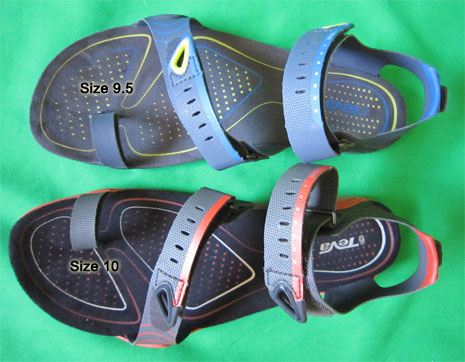 Here's a shot of a pair of Clarks sandals of equivalent size (US Men's 10) showing what the toes on my feet should spread out like – freedom!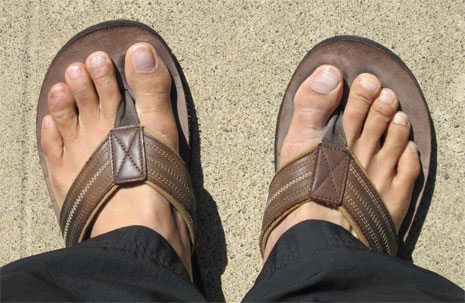 The best part is running in the Zilch. Just like running in the VFF KSO or barefoot, this is a good tool to fine tune your running form.
As I had mentioned earlier, I did get two hot spots under my right foot. It might be due to my compensated running form due to my right hip soreness from doing sprints the day before. I had to stop before they formed blisters but otherwise I would have kept going – that's how enjoyable running in the Teva Zilch is for me!
Now you can get a taste of how it feel to wear something that the Tarahumara Indians in the Copper Canyon runs with!

The Teva Zilch comes in 4 colors (Spicy Orange, Federal Blue, Wild Dove, and Black) for Men's.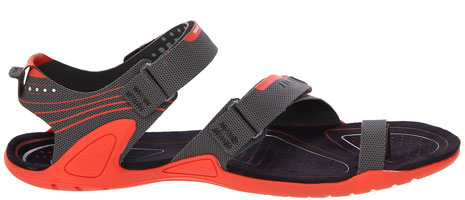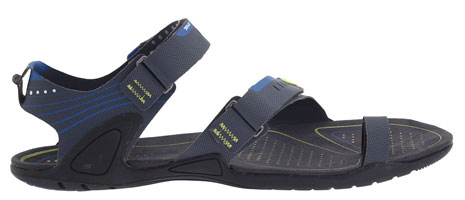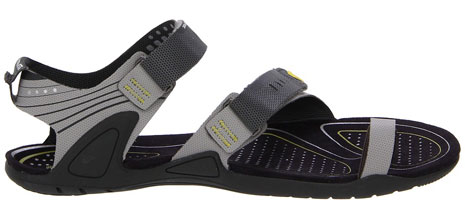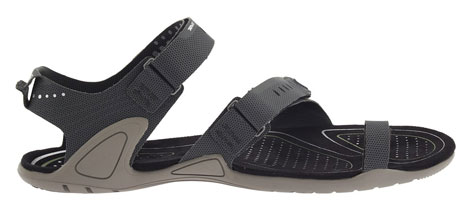 For women's the Teva Zilch comes in 3 colors (Dusty Olive, Crème de Menthe, Blue Mirage).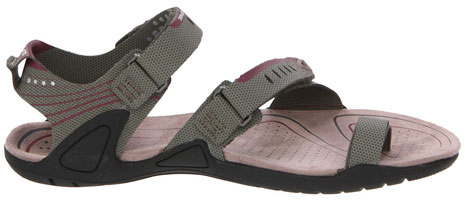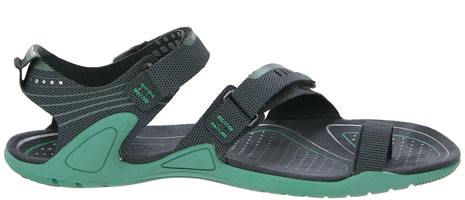 All models are now available on the Teva web site and on Zappos.
*Product provided by Teva (MSRP $80).
If you have a product you'd like reviewed, contact me at info@weartested.org