Mark Thatcher, founder of Teva, returns to the industry with the introduction of Sazzi Footwear, a brand that represents his long standing vision to create the ultimate performance footwear for those who live active, outdoor, and fitness based lifestyles.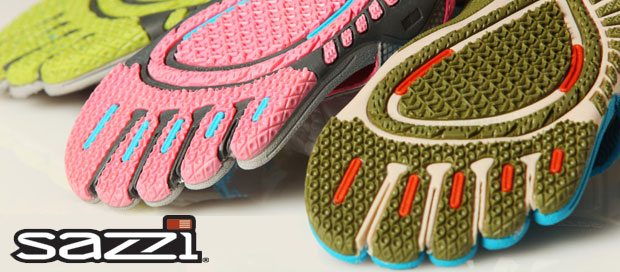 The name Sazzi is derived from the Navajo word "Anasazi", which describes the ancient Puebloan people of the American Southwest. The Anasazi used their cobbling skills to weave Yucca fiber sandals with multiple toe posts thus providing the foundation and inspiration for Sazzi unique footwear collection.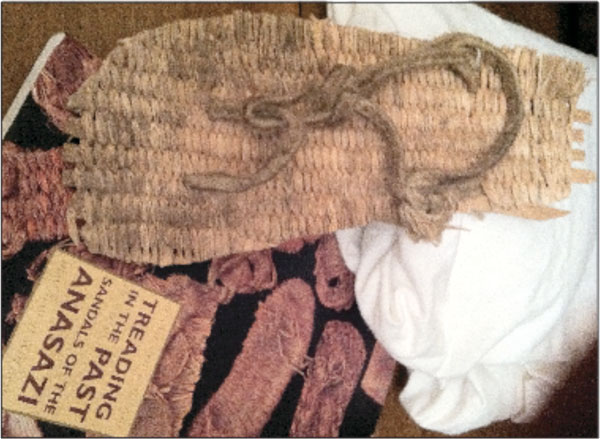 Sazzi's technology is mean to be strong and powerful yet light and agile. Their revolutionary sandal innovation, Toe Motion Footwear, utilizes multiple toe posts in combination with separate toe platforms.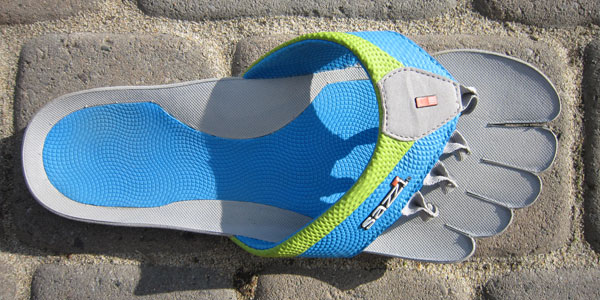 Introducing the Decimal and Digit. With the Decimal, meaning 'ten', all ten toes are independently separated from another and free to move with the foot naturally – four toe posts between five toes on each foot as internal foot controls. The Decimal is an ideal sandal for active people seeking performance, freedom, and comfort in an open heel sandal. Heel-to-toe drop is 0mm (zero drop).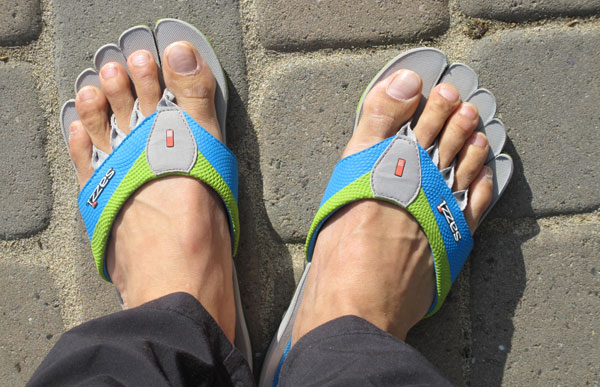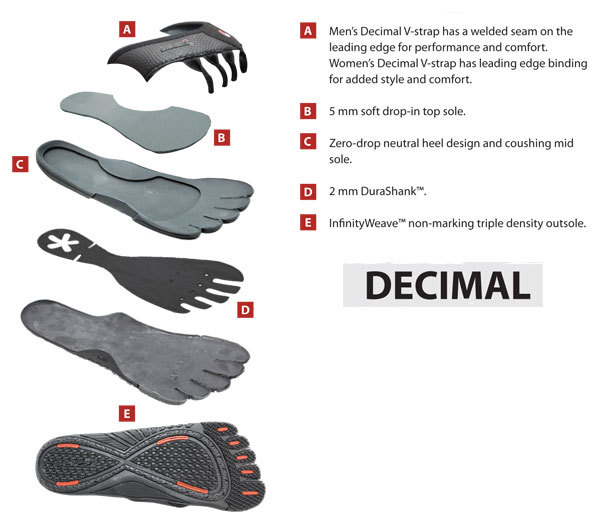 The Digit, meaning' one', is their advanced sport sandal, has a single, individual articulating big toe platform that is separated from the remaining toes providing each foot two tactile surfaces to feel more balance and proprioception. Also includes a convertible sport sandal ankle strap. Heel-to-toe drop is 3mm.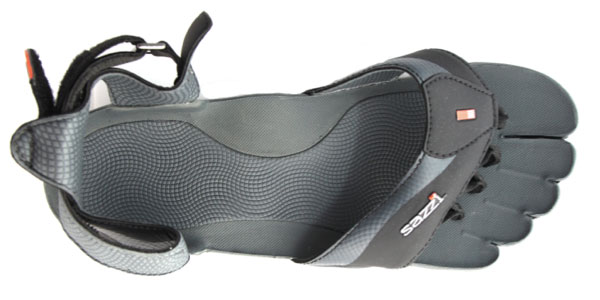 Both models have an embedded Dura Shank that adds stability and resilience and is made of 100% recyclable PLUSfoam that is non-absorbent, non-microbial, and non-marking – superior traction on both wet and dry surfaces.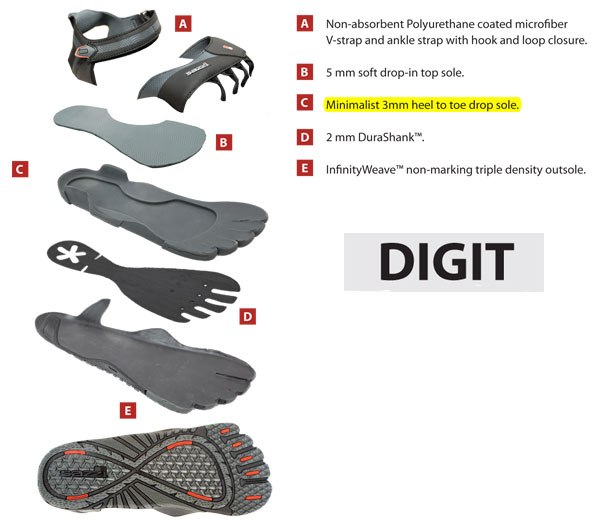 So did the Sazzi sandals perform to expectations?
First up and most critical in my opinion is to get the right size fit that is comfortable for you. From the Sazzi Sizing Guide, the Decimal and Digit will fit you true to your measured size. Because they only offer full sizing, they suggest sizing up if you have a wide foot or sizing down if you have a narrow foot. My shoe size is 10.5 2E so going with a size 11 is the obvious but I was sent both a 10 and a 11. And I'm glad. I ended up deciding on a size 10 for the Digit and size 11 for the Decimal…
Note that Sazzi footwear is designed for performance and they have purposefully included a bit of extra room at the front of each toe so you do not stub them when walking, running, or hiking. It takes a while getting used to the extra real estate in the front of your toes but you will like it because I've tried two different sizes for both models.
The Sazzi Decimal and Digit weighs in at 6.8 ounces and 9.6 ounces respectively for a US Men's Size 11. Prior to Sazzi sandals, my go to sandals was the Teva Zilch which weighs in at 7.2 ounces, a lot lighter and thinner than the Digit, but there is a downside in its design – my toes are not allowed to splay freely…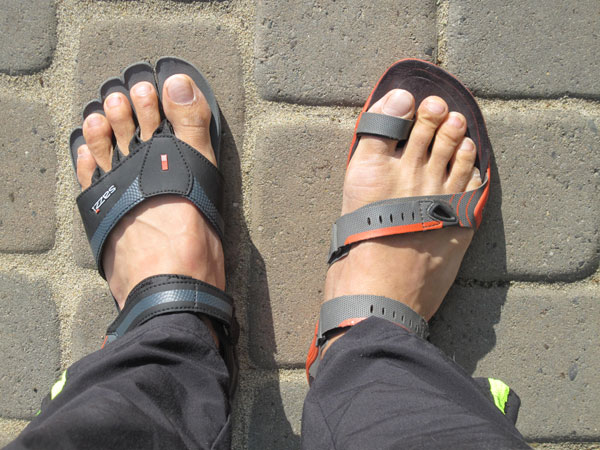 Comparing the Decimal and Digit to traditional sandals, this is a no brainer. With Sazzi sandals, it becomes part of your feet- you never get the feeling of your sandals slipping off and your toes are always splaying naturally just like walking barefoot. The only speed bump may be the price (MSRP): $85 for the Decimal and $100 for the Digit. Because of the materials and quality of construction, this shoe should have superior durability and in the time that I've had them, the outsole still look new after more than 10 miles each on the four pairs I have on a mix of non-technical trails, asphalt, and concrete.
Can't decide between the Decimal and Digit?
The major differences between them are weight (Decimal is about 3 ounces lighter), ankle strap on Digit, 3mm drop on Digit versus zero drop on Decimal, and different toe platform (four control points versus one). If you want to run in them, I suggest the Digit.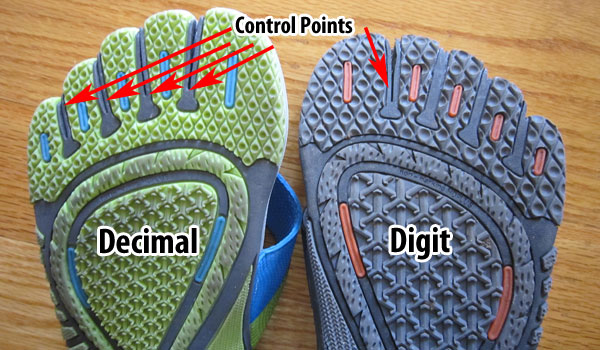 A minor nit I have with the Sazzi sandals is when walking down steep hills – the toe posts hurt my feet. Note that this is for steep downhills only. One last observation. Because I choose a size 10 for the Digit, the tip of my toes sometimes get scratched on the raised edges of the platform. The raised toe edges on the Digit seemed to be about 1mm taller than the Decimal. Going with the size 11 Digit would have eliminated that but I felt the extra front toe space gives me less control and just does not feel perfect…
The Sazzi Decimal is now available in 4 colorways (Black/Grey, Grey/Olive, Blue/Green, Chocolate/Brown) for Men: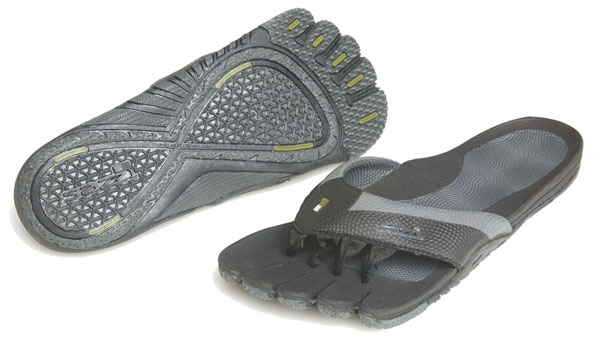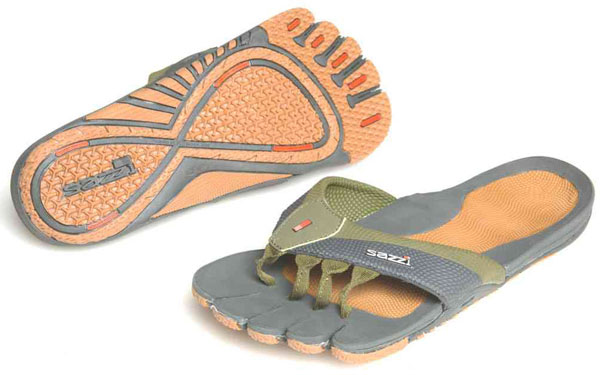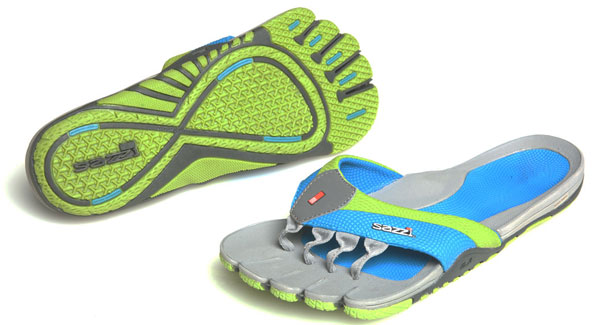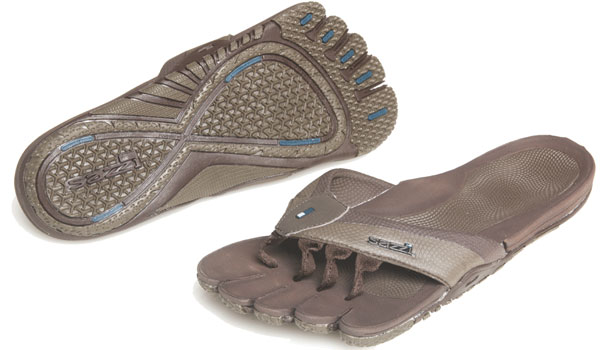 and in 4 colorways (Black/Black, Blue/Tan, Grey/Pink, Brown/Chocolate) for Women: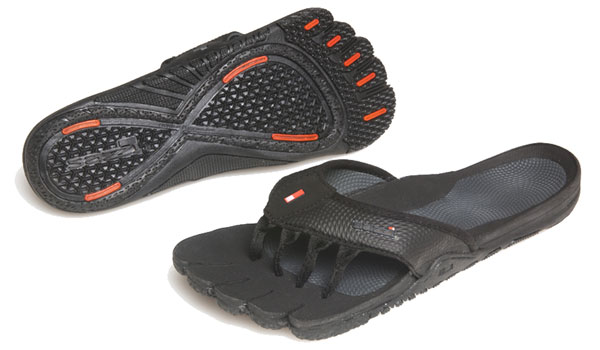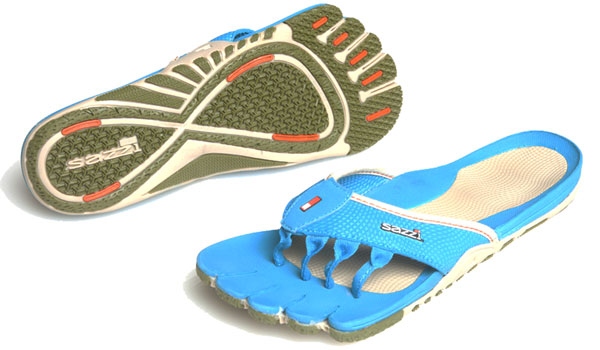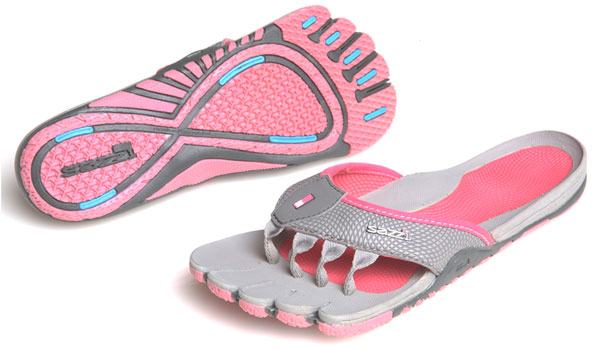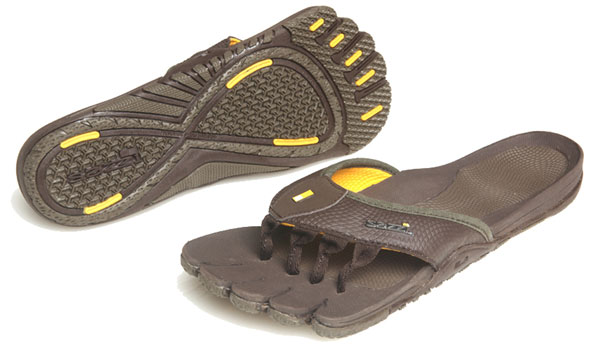 The Sazzi Digit is now available in a single colorway (Black/Grey) for both Men and Women: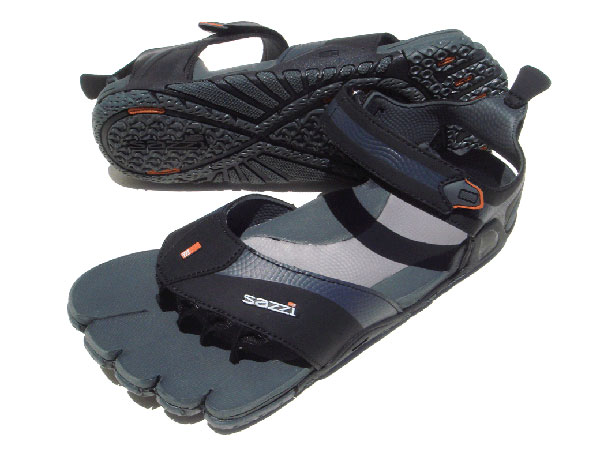 The Sazzi Digit & Decimal are now available at: Sazzi
*Product provided by Sazzi (MSRP $100 Digit, $85 Decimal). CMP.LY/1 Review
If you have a product you'd like reviewed, contact me at info@weartested.org