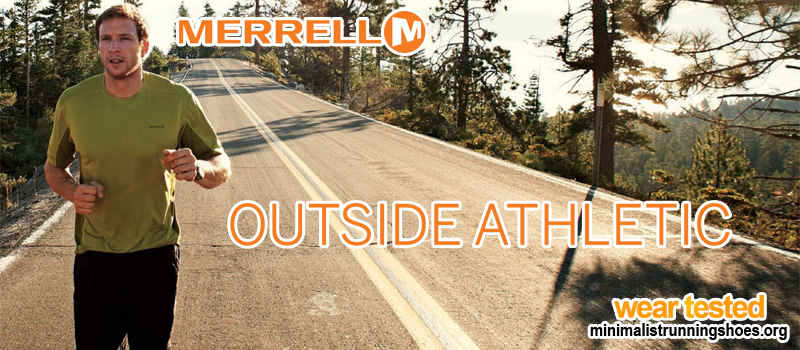 The Merrell M-Connect apparel collection is a new line of performance apparel (running & fitness) from Merrell designed to follow the natural motion of your body. For Spring Merrell inspires outside athletes with new apparel that is sweat-worthy and packed with performance like wicking, reflectivity, mobility and adjustability to fit varying body types. Coupled this with the M-Connect collection of footwear that we recently reviewed, Merrell have you covered head-to-toe for your outdoor pursuits!
Men's Apparel

Mix Master Windshirt
With Merrell's Aeroblock creating a lightweight barrier against comfort stealing cold air, the Mix Master Windshirt is both highly wind-resistant and breathable thus making it one of the most versatile layering option for outdoor activities.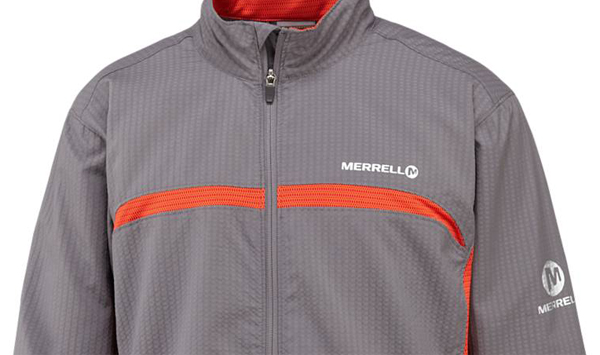 Trimaran ventilation panels at the sides and underarms let in air while keeping precipitation out. The locking front zipper won't bounce up and down with movement while the reflective logo enhance visibility in dim light. A drawstring waist and elastic-bound cuffs finish the Merrell Mix Master Windshirt.

Torrent Shell Jacket
The Torrent Shell is a ultra-compressible jacket for your ultras or long runs that easily stashes in the chest pocket for carrying in your pocket or hand. With reflective piping and logos, you can be easily seen in low light. The Trimaran stretch underarm and side panels provides cooling and moisture wicking.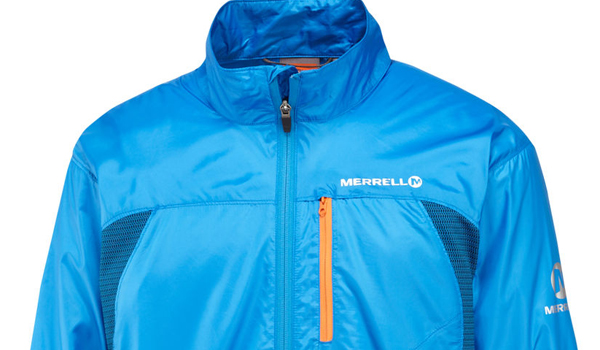 Like the Mix Master Windshirt, the Torrent Shell also has Merrell's Aeroblock – highly wind resistant and breathable. It is has a durable water resistant finish that repels water and resists stains.

RFE Shorts
For those who count the minutes until they can log in the miles, the RFE running short delivers. Completely unrestrictive and quick drying, its lightweight woven polyester gives you freedom to move naturally, with extra breathable, stretchy and wicking panels on the back and sides to squelch sweat. Merrell RUN reflective logo placed low on right leg for on-road visibility.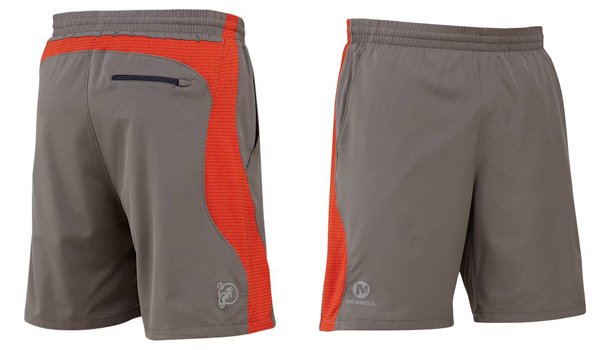 Merrell's Opti-Wick fabric transfers moisture away from your skin and dries quickly to keep you comfortable when you're on a mission. made with 100% Polyester with mechanical stretch, it is also 30+ UPF designed to help you get outside and stay longer.

Women's Apparel

Thelon Top
Merrell's versatile Thelon square-neck tech tee provide dry comfort whether you're layering up or scrambling up under the sun. Cap sleeves, bust seaming, and super soft, subtly-striped fabric look pretty cool on the trail. Keep sweat and sun off with Opti-Wick moisture management.

Thelon Tank Top
A new Thelon athletic tank top that flaunts girly design with fitness-worthy details. A built-in jog bra with wicking mid-panel and flexible fabrics make moving a breeze. The strappy combination of T-back and shoulder straps crafted from soft stretch nylon with pleated bust flows into a comfy, wide waistband that hugs the hipline for a feminine look and feel.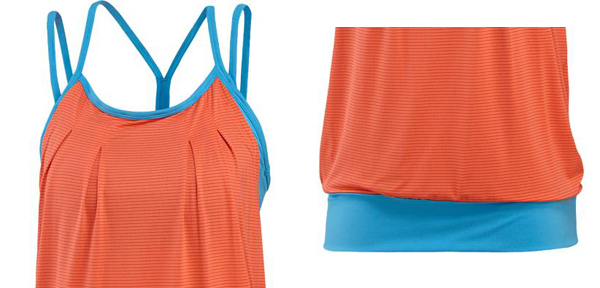 Afton Shorts
The Afton shorts is a high-stretch athletic short for warm weather running. Scalloped side seams flatter the leg while preventing uncomfortable shifting. A zip secure pocket on the right keeps keys, a packet of GU or an iPod secure.

Orenco Jacket
For cooler days where you need more coverage, the Orenco jacket features mesh-lined vents under stitched geometric panels and underarms that subtly let air in but keep precipitation out. A hanging hood offers further protection from the elements and reflective details keep you visible in low light.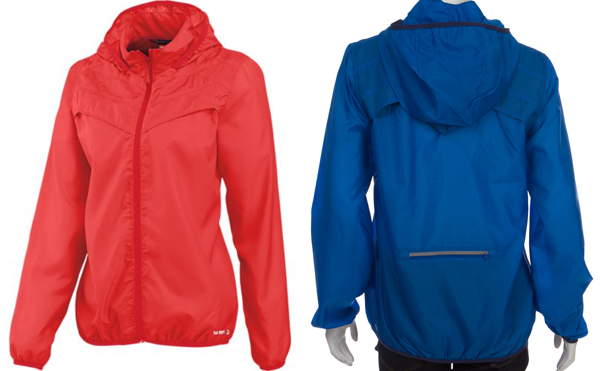 So how did the Merrell M-Connect apparel perform?
We have tested running apparel for warm weather from Smartwool, Icebreaker, in addition to their cold weather apparel, running shorts from Ashmei, and running jackets from Ashmei, Patagonia, Sugoi, Brooks, Under Armour, The North Face, and Gore Running. Thus Merrell jumping into this complementary category is expected – New Balance did it with their Minimus collection after launching their minimal shoe line.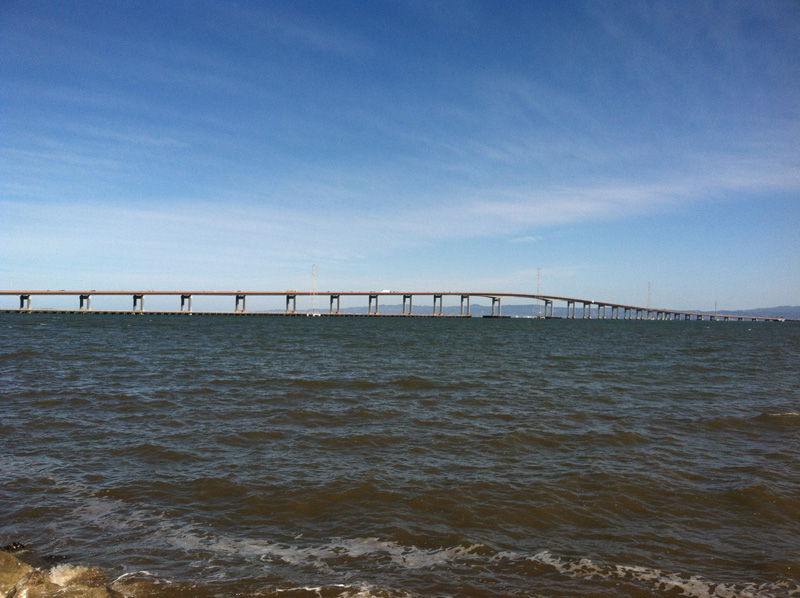 I wear tested all the M-Connect running apparel in windy Foster City, California and on the cross country trails in Belmont, California. The sea breeze keeps it ultra-cold and windy all year long and makes it especially good for testing apparel in Winter and Spring. The cross country trails has rolling hills with warm and cold spots.
In general, the Mix Master Windshirt and RFE Shorts are great for the outdoors (walking & hiking) and for working out in the gym or running on cold days. However, the jacket is too heavy and thick for warm weather running and especially when carrying a cell phone on your run even on cold days because of the front pockets – it bounces too much and the cell phone settles onto the crotch area. You can only run in this full outfit by carrying your cell phone on the back pocket of the RFE shorts. In this configuration, the Mix Master Windshirt and RFE shorts combination really worked well in cold weather.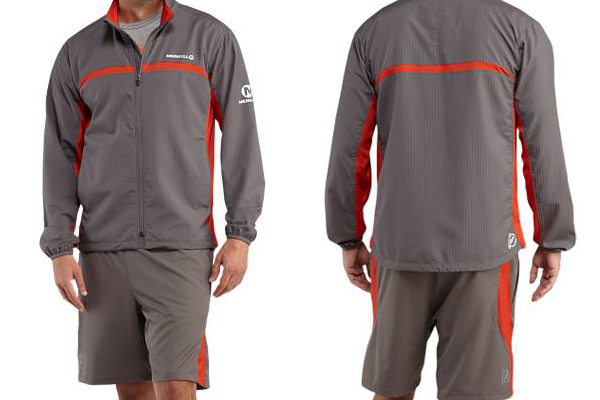 The Torrent Shell jacket is perfect for running in both warm, cold and windy weather – lightweight, wind-resistant, and a front chest pocket for storing my keys, cell phone, or driver's license. The Torrent Shell is my favorite from the new Merrell collection! Again, when carrying anything on your body for a long run, you want to minimize bounce. My favorite running shorts after two years of testing all kinds of running apparel is from The North Face, the Better Than Naked shorts, and the Ashmei 2-in-1 shorts. I carry my keys, driver's license, AAA card, and iPhone on me on trail runs. Oh, and Amphipod handheld hydration system if I bring water. All without any extra bounce when running!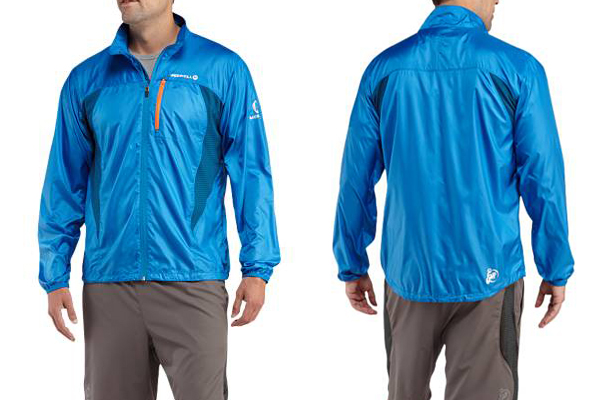 Finally, for the men's apparel, the Mix Master Windshirt might be better if it is trim fit. Lower front pockets are good for light stuff but nothing heavy like a cell phone as it migrates toward the crotch area – could be remedied with a front zip top pocket in this situation. To minimize bounce, it is best to carry cell phone and keys etc. on your shorts but close to your body in the waist area.
For the women's apparel, my female wear tester did not like the design of the Thelon tank top or the Thelon square-neck tech tee. However, the Afton shorts and Orenco jacket worked real well for her on warm and cool days. She did not mind the built-in jogging bra on the Thelon tank top but felt the elastic waistband is out of place for a running outfit. A complementary Capri would be great for cold days as the Afton shorts would only work for warm days. But she is biased by the merino-wool running apparel from Ashmei that she has been running with for the past 6 months…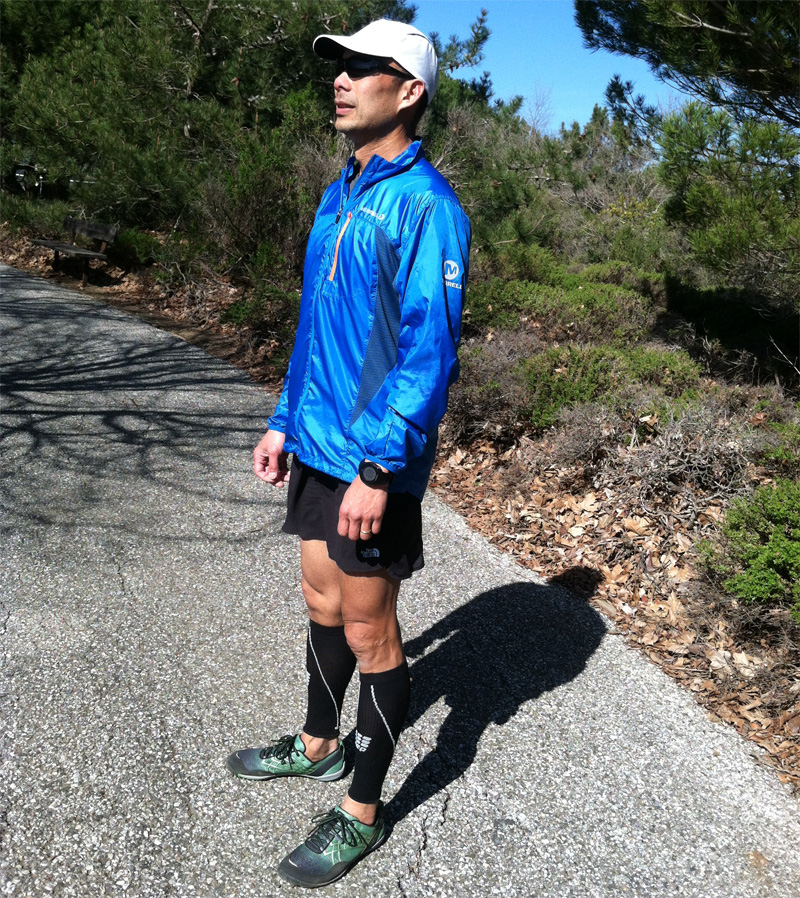 Personally, the Merrell Torrent Shell jacket became my favorite year running jacket as I have taken it through windy, cold, and warm running weather for the past few weeks in Northern California. We get temperature swings of 25 degrees daily – low 30s to high 60s.
The Merrell Barefoot M-Connect collection is now available in many colors at: Merrell, REI, and Zappos.
*Product provided by Merrell. CMP.LY/1 Review
If you have a product you'd like reviewed, contact me at info@weartested.org