We first profiled Ashmei's ultimate soft shell running jacket earlier this year in our review of running jackets and was blown away by its performance. Now they're back with a 2-in-1 running shorts that is a heat regulating, merino wool semi-compression that keeps you cool when it's hot and warm when it's cold.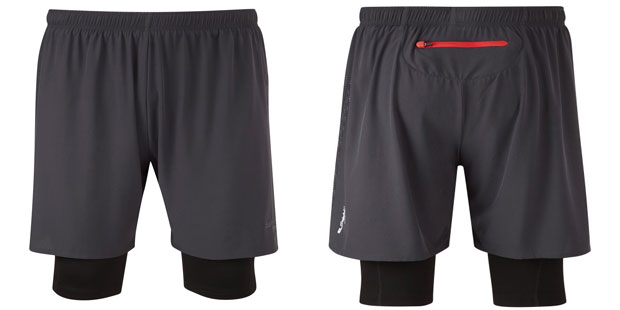 Ashmei's goal of incorporating superfine merino wool into a pair of running shorts so that you always feel comfortable means creating their our own bespoke stretch merino fabric and incorporating a semi-compression running tight. The bespoke fabric is constructed so that the merino element is always next to the skin and this keeps you warm when it's cold but cool when it's warm and is the only fabric that is capable of doing this. What this mean is that you can wear these shorts on many more weather conditions than a regular synthetic short or tight.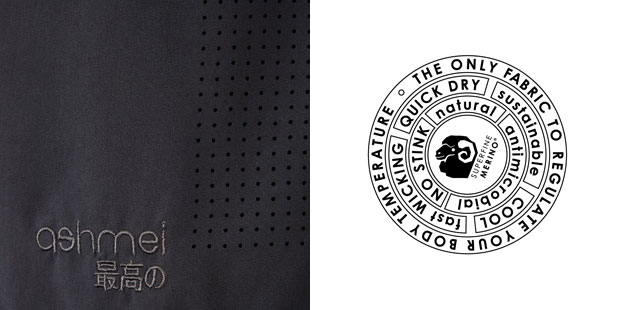 Being a natural yarn, merino cannot hold onto bacteria that causes the nasty smells synthetics have after a while which means these shorts will last for years and years and still smell as fresh as the day you bought them! Stretch was added to gently compress the thigh muscle to help maintain your performance on the run and also give a great fit and along with the minimal flat locked seams, eliminates chafing.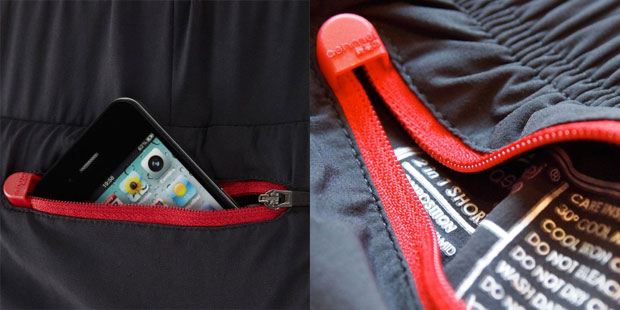 A lightweight stretch short is integrated at the waistband and offers some added style and modesty with a functional zipped rear pocket for your iPhone and precision laser cut ventilation on the front panels for added breathability.
So did the Ashmei 2-in-1 shorts perform to expectations?
I've been wearing two other pairs of 2-in-1 shorts (Mizuno Ascend and The North Face Better Than Naked Cool Split) for the past 6 months before trying out the Ashmei 2-in-1 so I have my nits and preferences etc. I tend to only carry my driver's license and keys when running. Sometimes I bring my iPhone just in case I'm expecting a call from clients or doing a long run.
The first thing I noticed about the Ashmei running shorts is the length of the compression short (inner layer) – it goes all the way to my knees. What this mean is that I will not need to use my COMPRESSPORT ForQuad Thigh Sleeve when practicing for long and triple jumps in addition to sprints on the track!
The second observation is that the compression material itself is a lot tighter and more comfortable than those in my Mizuno and The North Face shorts. It feels like a pair of traditional compression shorts – another bonus.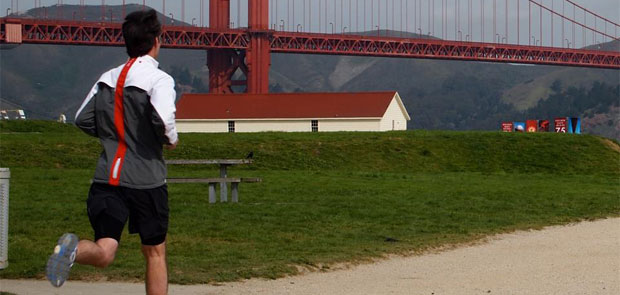 If there is one thing I can suggest to Ashmei to improve, it's the lack of additional pockets. A feature that is really functional for me is found on The North Face Better Than Naked shorts – EXTRA elastic rear pockets. This is obviously in addition to the main rear pockets found in most running shorts.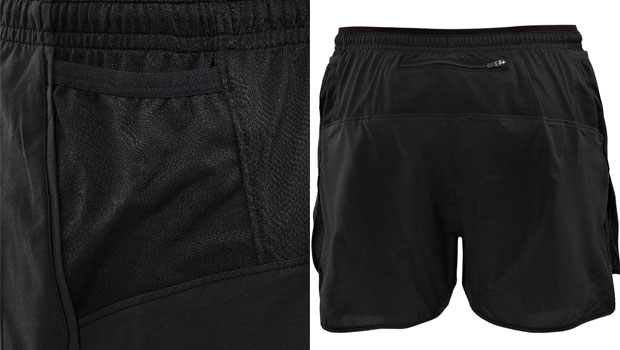 The iPhone or other smartphones have to rest snug onto the waist so it does not bounce around, just like in water hydration systems. The iPhone will fit into the rear pocket of the Ashmei's shorts but it bounces around too much and also rattles my keys (and scratching it). This is where additional elastic pockets come in handy.
Overall, the comfort and breathability of Merino wool material used makes the Ashmei's 2-in-1 shorts unique and light years ahead. I really liked these shorts and have been wearing it for a full week before I finally washed them – not from the sweat but from the dirt on my shoes when I was stretching my calves and quads after running trails!
The Ashmei 2-in-1 shorts is almost PERFECT – maybe just my little nit. The Ashmei shorts is currently only available in one colorway: Black.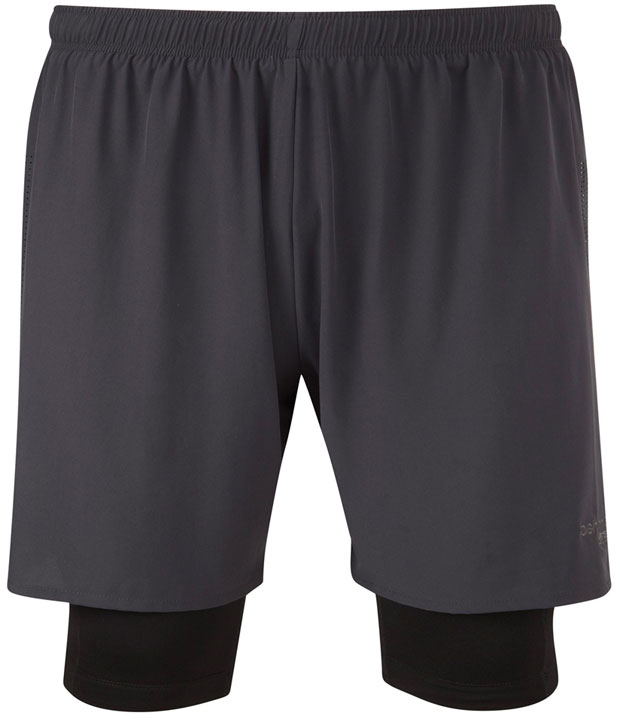 The Ashmei 2-in-1 Shorts is now available and can be purchased at: Ashmei (shipped swiftly and directly from United Kingdom).
For an interesting read on how Stuart Brooke started the world's finest running clothing brand, you can read Stuart's post on Ashmei's blog.
*Product provided by Ashmei (MSRP £80.00). CMP.LY/1 Review
If you have a product you'd like reviewed, contact me at info@weartested.org