We recently reviewed Amphipod waistpack hydration systems and after testing extensively in the scorching weather for a full month with Amphipod handheld hydration systems, we have decided to write a follow-up review.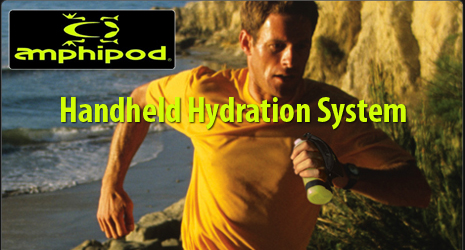 We tested out four of Amphipod's latest handheld systems: Hydraform Thermal-Lite™ (12oz and 20oz), Hydraform Handheld Pocket™ (20oz), and PURErun Handheld™ (16oz).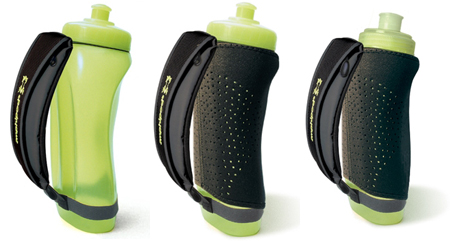 All the Hydraform handhelds have an ergonomic design that allows your hand to relax and they also easily adjusts to fit any hand size. The flatter Hydraform bottles also eliminate hand cramping. And they all have an easy flow-regulating spout from sip-to-gulp.

The Thermal-Lite™ models have a breathable AirFlow™ mesh and ultra soft inner. The sleeve is also removable for washing or if you just want to hold the bottle by itself.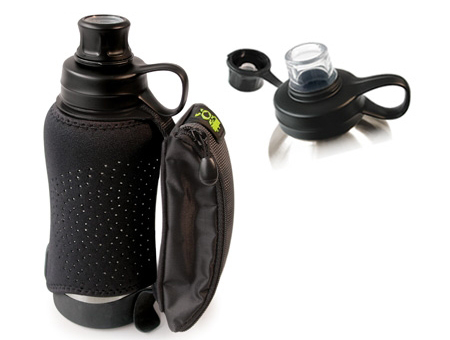 The PURErun handheld is the only stainless handheld system designed specifically for runners and is engineered for instant access to fluids and essentials with a quick-zip bounce-free pocket. The bottle spout is made of  pure silicone and has a dual position spout over cap.

All four handheld models tested have an expandable zipper pouch pocket for your phone, nutrition, keys and more. And all Hydraform bottles are recycling symbol #4 LDPE and are BPA-free. The stainless steel bottle is BPA-free.

When I first saw a majority of ultra-runners like in Leadville 100 races (on TV!) carrying handheld hydration system like those of Amphipod, I figured it must be optimal but I wanted to test it out myself. On long runs with the Hydraform 20oz, my arms were not tired at all. It gets easier as you start drinking from it. The only annoyance is the splashing noise when the bottle starts getting empty!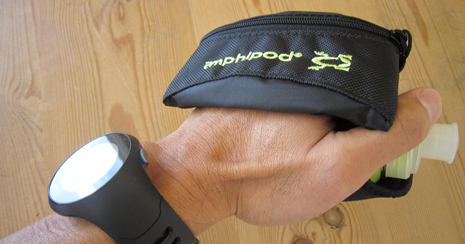 Again, to emphasize that Amphipod is all about minimalism – carrying as little as needed and customize for your daily run situation. For those who run less mileage there are some good options in smaller vessels (12oz. handheld or waist packs). Their Run Lite Series hydration belts (8 to 60+ oz.) which we reviewed previously are fully customizable so carrying only one or two bottles depending on the distance that day.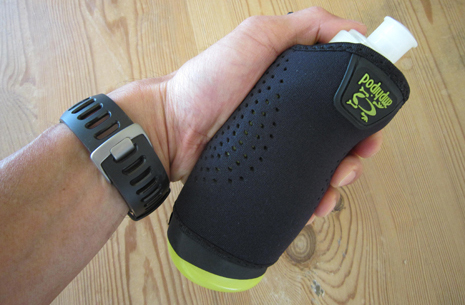 Now that we have reviewed the all the Amphipod hydration systems, our favorite is the Hydraform Thermal-Lite™ 12oz. It is perfect for short runs under an hour. For longer runs, we prefer the Hydraform Thermal-Lite™ 20oz. The ergonomic design of the bottle just molds naturally to your hand!
The Amphipod hydration systems are available at REI and Road Runner Sports.
*Product provided by Amphipod (MSRP $100). CMP.LY/1 Review
If you have a product you'd like reviewed, contact me at info@weartested.org