Barely less than 8 months since Leming Footwear (formerly STEM Footwear) shoes hit the market, they have already sold over 7,000 pairs in over 40 countries. Here's a sneak peek at 5 new styles for 2013, all built on a new 8mm LEMRubber™ air-infused sole.
BOAT SHOE – Easy to slip on when going down to the local beer store or down to the boat dock. And goes great with a button up shirt and khaki shorts. No need to remember socks, your feet will stay cool with the naturally breathable and odor-resistant leather. And the air-mesh keeps your feet cool right where it counts. The boat shoe is perfect for traveling; whether it be Europe, South America, or what have you. Estimated weight: 8.5 oz. (Mens size 9); Expected release APR 2013.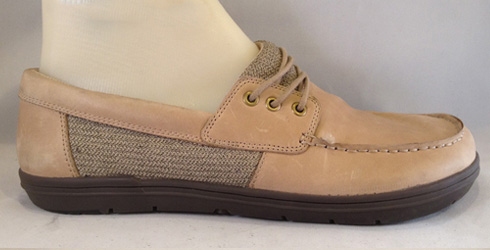 CANVAS LOAFER – At under 6.5oz. and collapsible to less than 1/2″ there's nothing to it. The loafer is perfect for relaxing around a campfire and then stuffing in your pack. When you need to get up And if it begins to smell, just throw it in the washing-machine or plunge it into the river with no worry. Carabiner it to your pack to let dry while hiking. The natural cotton canvas keeps your naked feet cool and comfy. Estimated weight: 6.5 oz. (Mens size 9); Expected release APR 2013.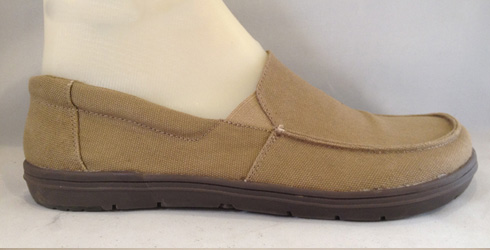 DRESS OXFORD – Lace up the oxford for a night out on the town. This versatile shoe can be dressed up or down. A far departure from any other dress shoe, this oxford allows your feet to spread and relax. Ahh… Afterwork or after partying, the oxford is so comfy you might forget to take them off before passing out for the night. Estimated weight: 9.0 oz. (Mens size 9); Expected release FEB 2013.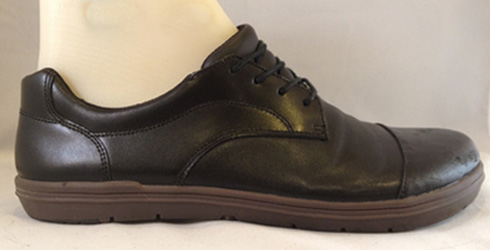 ALL-SEASON BOOT – No matter what Season, this waterreppellent boot will keep the wetness away. Whether walking through dewy grass on a summer evening or trudging out the the mailbox on a snowy winter night your feet will remain dry and comfortable. The waterproof leather and nylon combination are perfect to keep this boot light and stylish looking at the same time. Also the All-Season Boot is an absolute necessity for any ski vacation. It collapses down to just 1″ and after a hard day of skiing it's the perfect thing to allow your feet to recover while strolling along the wintery village. Estimated weight: 9.8 oz. (Mens size 9); Expected release FEB 2013.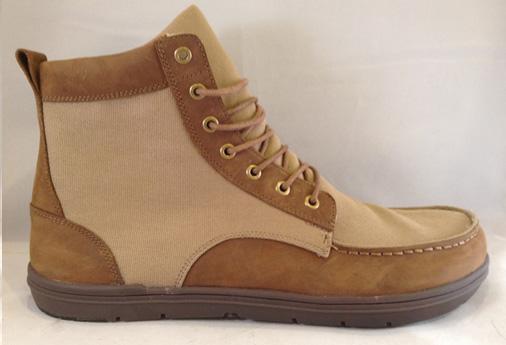 MARY JANE – Underneath the office desk, there's nothing to hide. With the mary-jane you'll forget you used to slip off your other dress shoes any chance you had. You're colleagues will be jealous how comfortable your feet are all-day long. The cute round toe not only compliments the natural foot shape, it also makes your foot look shorter because it fits to your actual foot length. Estimated weight: 7.0 oz. (Womens size 9); Expected release FEB 2013.