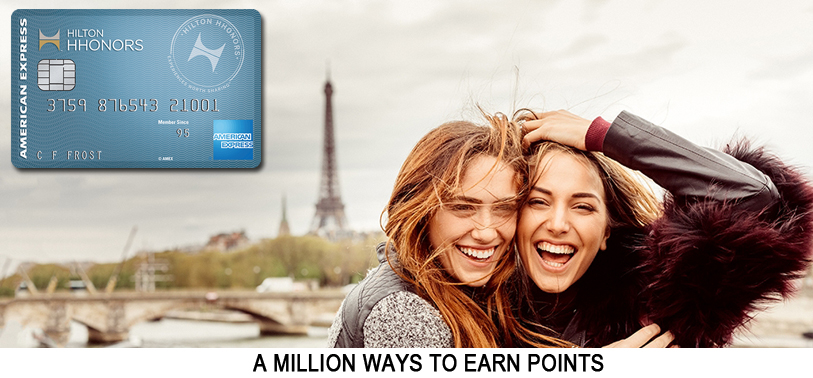 I have been a Hilton Honors member for over a decade and also the American Express Hilton Honors Surpass Card (annual fee of $75) for the same time (been an American Express member since 1999). The American Express Hilton Honors Card shown here does not have an annual fee and I've had this card for less than a year. Depending on your spending and travel situations, pick the appropriate card as there are major differences (see below). Both have no fees for additional cards.

Hindsight, for those years that I have a Hilton Honors card, I should have focused on just earning points for one hotel program rather than half a dozen! Instead of attaining an elite tier with Hilton or Hyatt, I ended with mid-tiers for all programs. For those of you with kids, having an elite status with the hotel chain of your choice will make your stay even more enjoyable and special.
With the awesome sign up bonuses for both Hilton Honors cards from American Express, you can earn 4 to 7 days of free hotel stays after 3 months just by meeting the minimum spend for your card. Some properties offer a Points & Dollars combination if you don't have enough points or don't want to use all your points.
And Hilton has introduced Points Pooling April 2017. Points Pooling will allow Hilton Honors members to combine their points with family and friends to book a stay – a member and up to 10 others. No charge!

Differences between Hilton Honors Cards

| | Hilton Honors Card | Hilton Honors Surpass Card |
| --- | --- | --- |
| Sign Up Bonus | 75,000 points | 100,000 points |
| Annual Fee | None | $75 |
| Hilton Honors Status | Silver | Gold |
| Bonus Points – any hotels in Hilton Portfolio | 7X | 12X |
| Bonus Point – US restaurants, supermarkets, gas stations | 5X | 6X |
| Eligible purchases on your Card to earn NEXT status | Gold – $20,000 yearly | Diamond – $40,000 yearly |
Sign up BONUS offers for both cards end 07/26/2017
I don't travel as much for business so most of my points are earned through family travels and major purchases. Additionally, points can be earned through e-Rewards and referrals.
The Hilton portfolio is pretty much everywhere worldwide and having access to free Wi-Fi, Executive Lounges, and breakfast especially with kids is a no-brainer. One of my best experience is staying a week at the Hilton London Tower Bridge (perfect location) with two of my kids on vacation in peak Summer vacation – they gave us access to the Executive Lounge!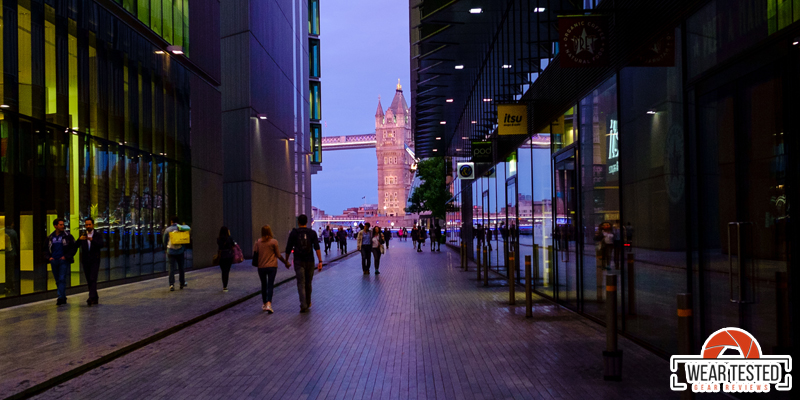 How To Earn More Points
e-Rewards Surveys
Book online directly with your Hilton Honors Card
Buying points with special Hilton Offers (2X)
Buy Amazon.com gift cards (no expiration)