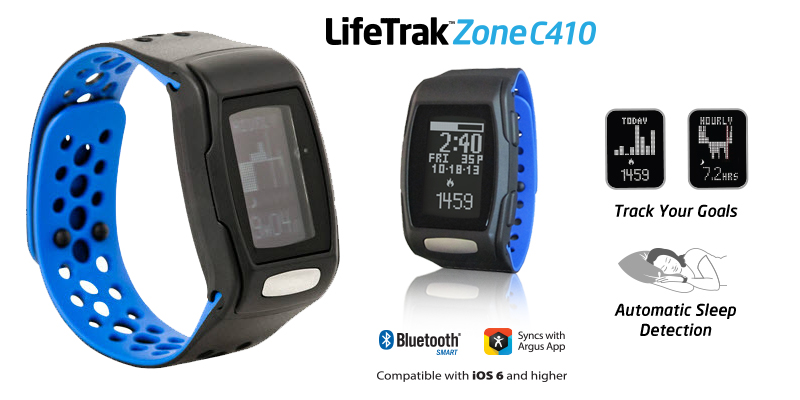 We recently tested the LifeTrak Move C300 from Salutron, Inc., a leader for the most innovative and scientifically accurate fitness and wellness products. And now, they have added intuitive and automatic sleep tracking with the new LifeTrak Zone C410 activity tracker.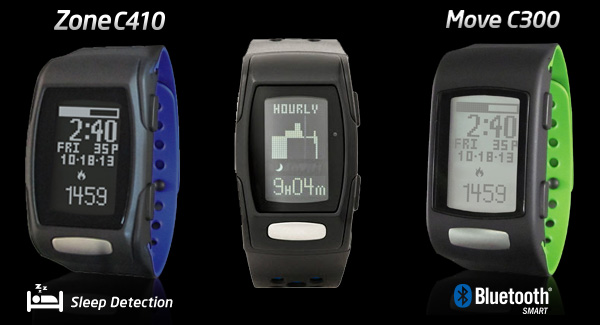 The sleep tracker will automatically start when it senses you are asleep and stop when you wake up by observing your motion and arm posture. You can also manually operate the feature by double-clicking START/STOP while in Time mode. The sleep tracker has two operating settings: Auto or Manual. In Auto mode (default), automatic start and stop is enabled. You also have the ability to manually start and stop in this setting. In Manual mode, you will need to manually start your sleep tracker. You can manually stop it OR it will automatically stop once it determines you are awake.
The LifeTrak Zone C410 is the first activity tracker that automatically detect sleep. We recently tested the Withings Pulse and Misfit Shine, both of which require manually telling the fitness devices to go into and out of sleep mode. Basis released their Body IQ technology in November that can also automatically determine sleep activity and we just started testing the Basis B1 health tracker.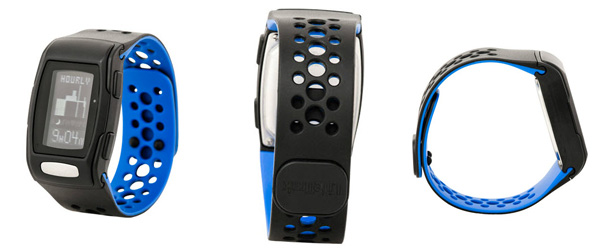 If you intend on removing your activity tracker when you wake from sleep, LifeTrak recommends that you manually stop the sleep tracker. The Zone C410 is smart enough to determine between being on your wrist during sleep and just laying on the table not in use. A little clarification of how the Zone C410 calculates what day your sleep is credited for. Total sleep time is the sum of all sleep sessions that end on a particular day. For example, if you fell asleep last night and woke up this morning, your sleep duration will be added to the total sleep time of today. However, if you fell asleep last night at 10:00 p.m. and woke up at 11:00 p.m., that hour of sleep would be added to yesterday's total sleep time.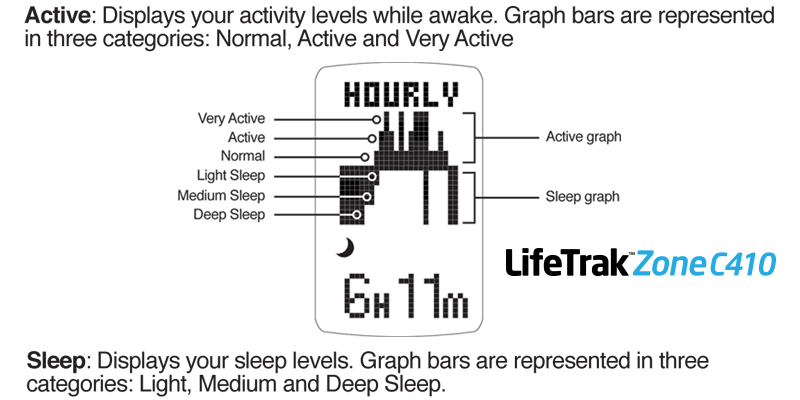 Note that the total sleep time will update only after your sleep activity has ended and it is determined you are awake. The minimum sleep time for recorded data is 45 minutes.
So how did the LifeTrak Zone C410 perform?
The LifeTrak Zone C410 functions exactly like the LifeTrak Move C300 but with the additional sleep tracking feature and display. I will only discuss the sleep feature here so if you are not familiar with the LifeTrak Move C300 activity tracker, you can read my Move C300 full review here.
When I tested the Withings Pulse and Misfit Shine, I missed manually telling the activity tracker that I'm going to sleep at least three times over a period of one month. So I'm super stoked when LifeTrak introduced the Zone C410 with automatic sleep detection and tracking.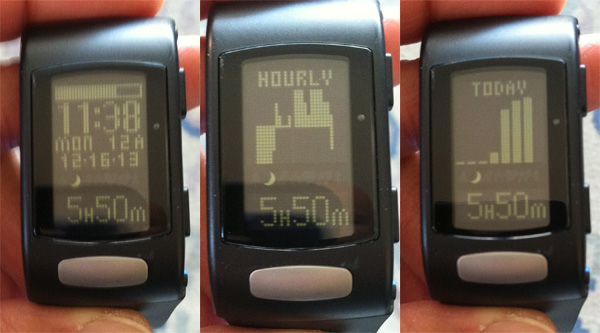 As you can see from the Zone C410 display, you can see whether you're in deep, medium, and light sleep daily based on the depth of the bars. But it does not give you a quality score or make recommendations on how to improve your sleep patterns. The quantified data have to be analyzed by servers in the cloud in order to make recommendations and this could be done with an open platform by third-party firms in the near future. LifeTrak has removed the major road block by automatically quantifying sleep – the collected data can be analyzed by various vendors and algorithms. LifeTrak could also choose to invest resources in this venture in the future.
Besides the bar chart sleep display on the LifeTrak Zone C410 display, you can also upload your activity data (includes run, walk, calories, etc.) to the Azumio Argus mobile app. Note that the Azumio Argus iOS app is now $1.99 on the Apple App Store but if you have a previous version and updated to the latest, you will still be able to use it for free. Or if you have removed it, it should still be on your iCloud account and you can re-download and re-activate it for free. My latest version 2.8.65 and dated December 15, 2013.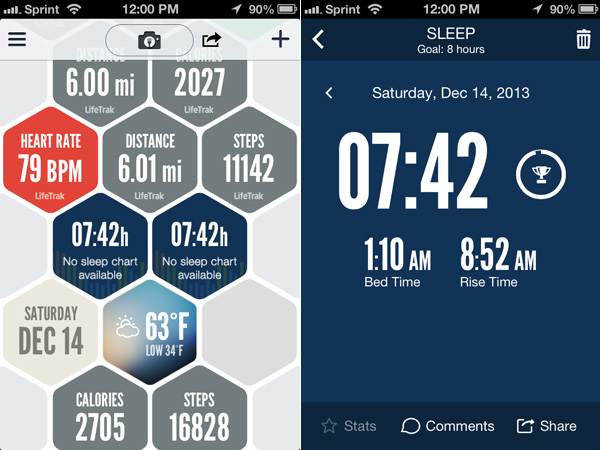 The Argus app just display the sleep data in a more visually pleasing format but does not analyze the quality of your sleep or make recommendations on how to improve it. This is true for most activity trackers in the market besides those from Lark which have a sleep focus. Basis B1 and mobile apps like Sleep Cycle does calculate and display a sleep quality score but they are all using proprietary algorithms.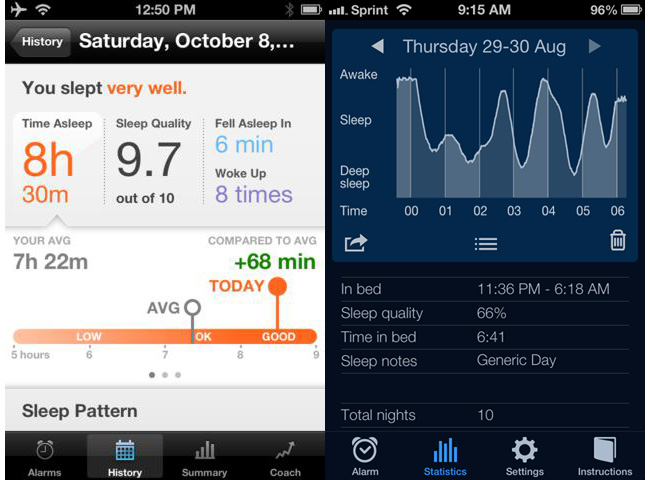 On the timeline display, if you touch and hold your finger on one of the hexagons for about 2 seconds, the timeline will display only those similar activities or groupings. So you can view only your sleep info or heart rate or steps etc. It would be nice feature if they can optionally be display in a graphical timeline or other easy to visualize manner.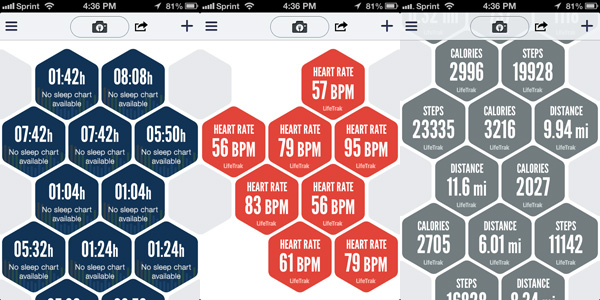 The LifeTrak Zone C410 is an affordable everyday watch, heart rate monitor, activity and sleep tracker in a wristwatch form factor that will appear to the masses. Gadget fanatics or serious athletes might want additional sensors like GPS and altimeter in a color LCD display.
The LifeTrak Zone C410 is now available for $99.99 from Amazon and the LifeTrak store.
*Product provided by Salutron, Inc. CMP.LY/1 Review
If you have a product you'd like reviewed, contact me at info@weartested.org