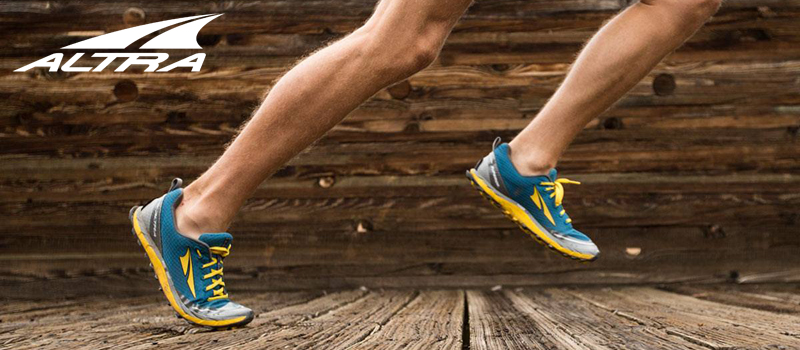 We have watched the progress of the Altra Superior from version 1.0 to 1.5 and now to 2.0. And the latest update is Altra's best yet. You can now claw your way to the top with the all-new Superior 2.0, Altra's most versatile and lightweight trail running shoe with more grip and less weight.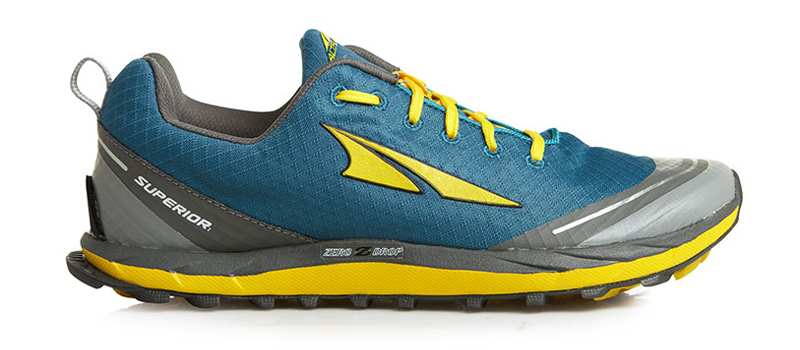 The FootShape™ toe box lets your toes relax and spread out naturally for more comfort and stability in uphill and downhill trail conditions while the cushioned Zero Drop™ platform helps you maintain proper low impact running form across long distances. TrailClaw™ outsole technology features canted lugs beneath your metatarsals for ultimate gripping in gnarly terrains. Also feature a trail rudder which is supposed to provide stability on steep or loose downhill terrains.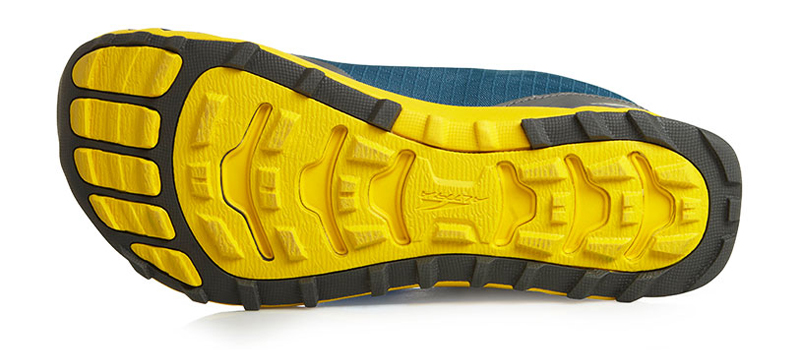 A removable StoneGuard™ rock protection plate protects your feet from sharp rocks by deflecting it to the midsole and can be removed when being used on less demanding terrains. InnerFlex™ midsole technology gives your foot that extra degree of responsiveness across unpredictable terrain by allowing your foot to flex where it needs to for more speed and better performance.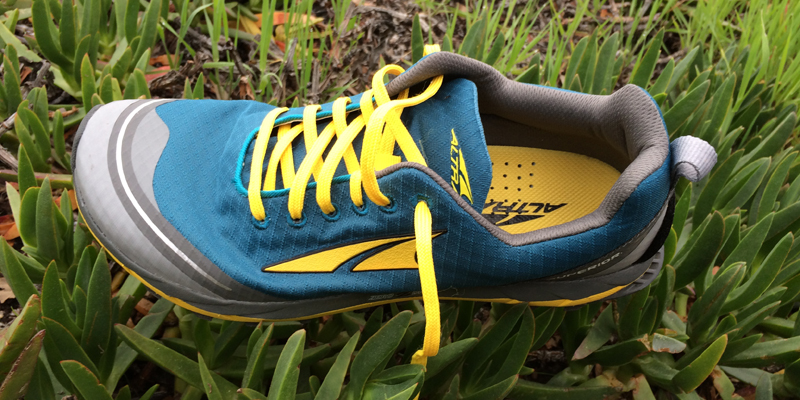 The uppers consists of a quick-dry trail mesh with minimal seams for sockless wear and long runs – no blisters or hot spots. The heel section also feature Altra's GaiterTrap™ technology. With Altra's strapless trail gaiter, you can keep your feet dry, clean and comfortable in the toughest trail conditions. Unlike other gaiters, Altra's hook-and-loop design quickly attaches to any Altra trail shoe like the Superior and Lone Peak, and allows you to quickly change your shoes/socks without removing the gaiter.

What's New in Superior 2.0
Significant Weight Reduction
TrailClaw™ Outsole Upgrade (previously only on Lone Peak model)
Improved Upper Durability
6 mm of Additional Cushioning
Redesigned Upper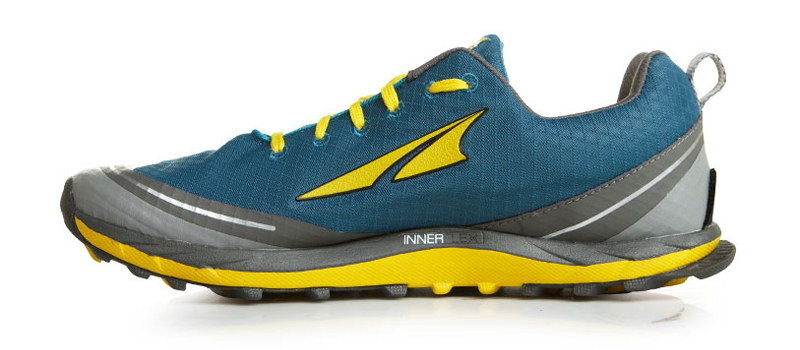 So how did the Altra Superior 2.0 perform?
As noted on the Altra web site, only the men's Superior 2.0 runs half size short and the women's version is true to size. The Superior 2.0 has a stack height of 21mm, about 3mm more than the Superior 1.5 but more than an ounce lighter overall.

Running sockless and without the rock plate, we took the Superior 2.0 for many runs in the rolling hills of the Crystal Springs cross country course in Belmont, CA. We also took it on packed dirt and loose gravel at the Foster City Bay Trails. Great traction up and down hills with and without loose gravel. The shoe never felt heavy or bulky and we can feel the ground and let our feet move naturally and splay as needed. No hot spots or blisters or bruises. No aches and pains from adapting to the shoe – just running naturally with no restrictions on our movements or slipping on the trails. This is the best Altra trail shoe we have ever tested!

The breathable mesh worked like a charm on warm and humid days. We're not sure if the trail rudder made a difference with the loose gravel down hills but it definitely did not hinder our descent. None of the small pebbles got into our shoes and we did not need a gaiter. One of my pet peeve is the sliding tongue on most running shoes. Not so on the Superior 2.0 as it has an extra elastic fabric holding the tongue to both lateral and medial sides while keeping stuff (little rocks) out at the same time.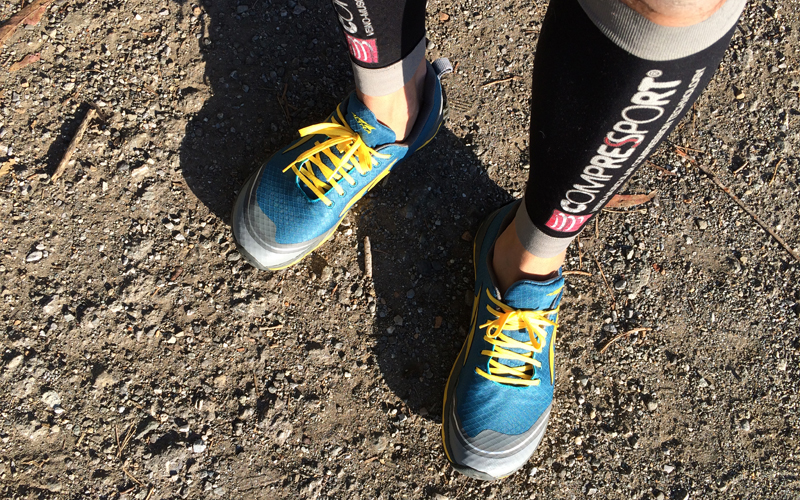 We are so impressed with the Altra Superior 2.0 that we have include it in our short list of candidates for the 2015 Trail Shoe of the Year. For any trail races, the new Altra Superior 2.0 is my go-to racing trail shoe! And also my go-to trail training shoe. To date, we have tested over 300 minimalist shoes with over half of them trail shoes and the Superior 2.0 is one of the most lightweight, flexible, and durable trail shoe we have wear tested – period.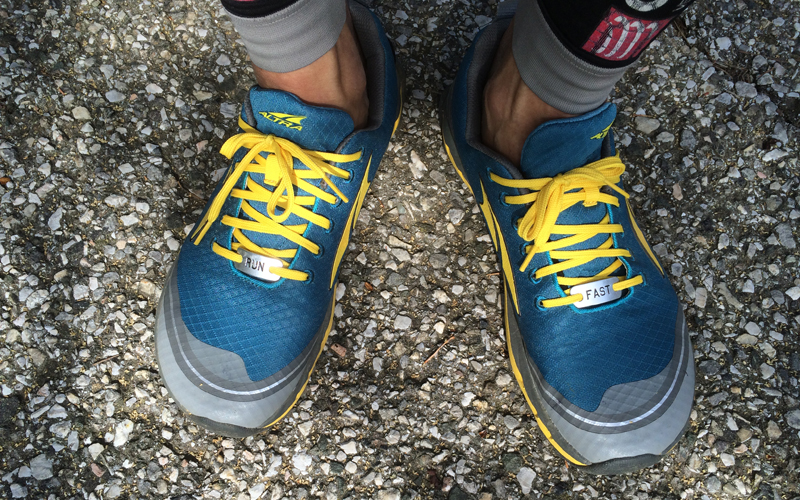 The Altra Superior 2 is available in two colorways for Men and Women:
The Altra Superior 2 is available at: Zappos and Altra
*Product provided by Altra. CMP.LY/1 Review
If you have a product you'd like reviewed, contact me at info@weartested.org