La Sportiva is known for technical trail running shoes but recently launched a minimalist trail shoe – the Vertical K. It is an attention-getting mountain running shoe with its black and bright yellow colors – definitely designed for gnarly trails.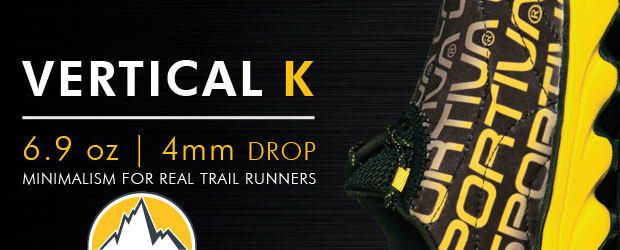 Weighing in at 7.8 ounces (US Men's Size 10.5+) and with a heel-to-toe differential of 4mm, the Vertical K is joining the growing selection of lightweight trail shoes with the likes of Columbia Ravenous Lite, Under Armour Charge RC Storm, Puma FAAS 250 Trail,  and Montrail Rogue Fly.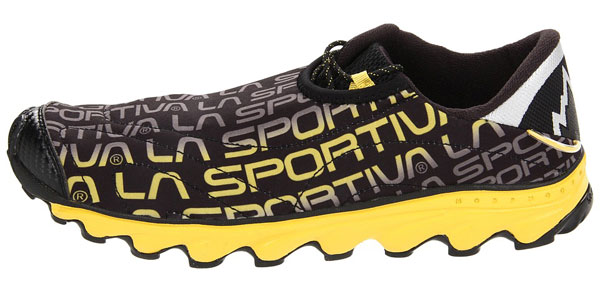 My first impression out of the box is that these shoes look like they have a lot of cushioning and protection. This is a technical trail running shoe that is both lightweight and flexible with a bit more cushioning that non-technical trail shoes. It is bulkier when compared to most non-technical trail shoes but you don't feel it when running in them. The shoe just look deceptively bulky as the side of the shoe looks like an extension of a thick outsole – it is NOT and the stack height for the Vertical K is only 21mm with a forefoot height of 17mm – moderate for a technical trail shoe.
The uppers are unique. It is a combination of a breathable air mesh and a four-way stretch gaiter to keep debris out. This lightweight one-piece wrap-over upper reduces seams and creates a snug fit. The gaiter is not removable so adjusting your laces is slightly harder and slower than I would like but after adjusting once, you should be good to go – I usually run in a loose fit rather than snug fit. It is extremely comfortable running sockless in them. The toe cap is made from PU leather to keep your toes protected from rocks. A reinforced heel loop doubles as a harness clipping point for your backpack.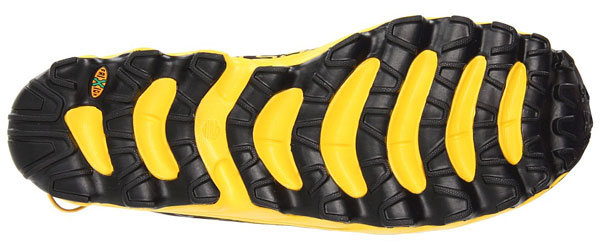 The outsole is made of a full length sticky FriXion XF rubber compound designed for technical and rocky terrain. The midsole is made of a Morpho Dynamic EVA that is a soft and highly compressive foam. The foam deforms upon impact to dissipate impact forces, creating a smooth, stable and cushioned ride. I've only taken the Vertical K on non-technical trails and asphalt. I don't see any durability issues when running on asphalt but I would avoid it if possible – the bulkiness and extra cushioning is magnified for any runner who is used to wearing minimalist running shoes.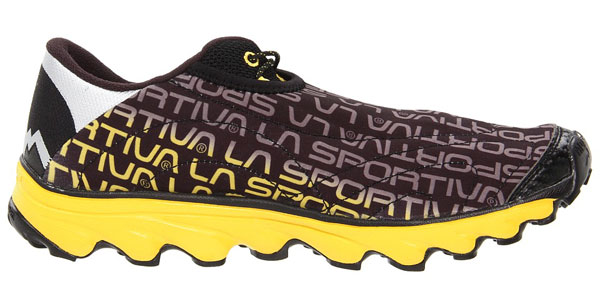 The Vertical K has a wide toe box but I would have preferred at least a quarter-inch more of width to be super-comfortable even though I did not get any hot spots or blisters. Great traction on wet asphalt and non-technical trails. I did not get any mud stuck on the aggressive outsole so no additional weight to the shoe in the rain other than some moisture from the slight drizzle.

Even though this may seem like a bulky shoe, it is very flexible and lightweight – not common for technical trail shoes. A mountain running technical trail shoe that is lightweight, flexible, and super-comfortable – you can't find anything like this anywhere. Maybe the Salomon S-Lab Sense or Inov-8 Trail Roc – time will tell.
The La Sportiva Vertical K is available in a single distinct colorway for both men and women (unisex).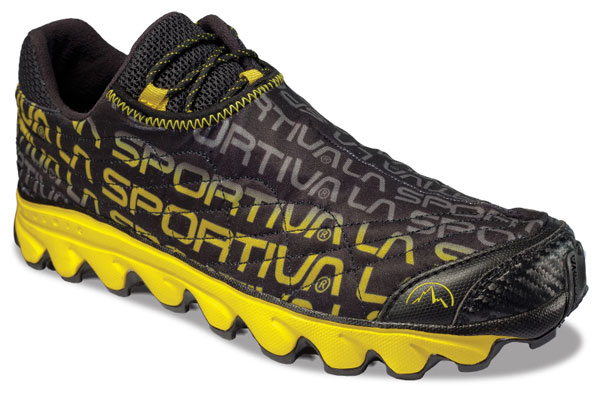 The Vertical K is now available at Zappos and online stores everywhere.
*Product provided by La Sportiva (MSRP $115). CMP.LY/1 Review
If you have a product you'd like reviewed, contact me at info@weartested.org