In 1953, twin brothers Bill and Bob Meistrell co-founded Body Glove when they designed the first practical wetsuit. Sixty years later Body Glove is one of very few family owned surf/dive brands in the world.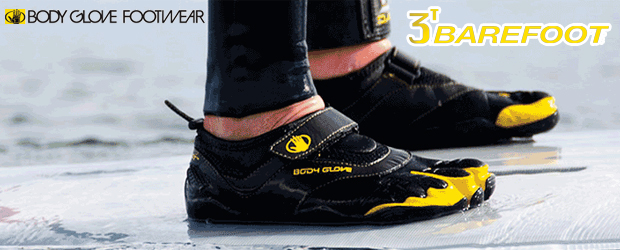 You know it's time someone comes out with a three toe shoe… Vibram Five Fingers started it with their five toe shoe. Actually, the Tabi shoes from Japan were the first but ZEMgear have their two toe or split toe runners like the ZEMgear Terra. Then came Fila with the Fila Skele-toes with four toes. And now Body Glove has the 3T barefoot.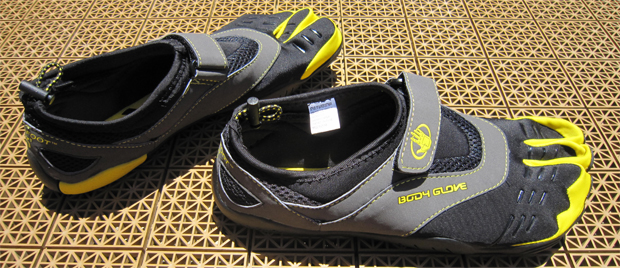 The Body Glove 3T Barefoot minimalist shoe protects your foot, allows unparalleled dexterity for the toes that can be articulated, provides excellent grip on all surfaces and features their exclusive IDS (Integrated Drainage System) which allows water to drain through the sole and air to circulate when on land keeping your feet cool.

The 3T Barefoot US Men's Size 10.0 weighs in at 5.8 ounces and has stack height of 6mm and is zero drop. I was fortunate to bring my pair on a summer road trip to Los Angeles and Phoenix. The 3T Barefoot provides excellent grip on all wet surfaces around a swimming pool or hot tub. It has excellent water drainage as designed and is super lightweight and comfortable.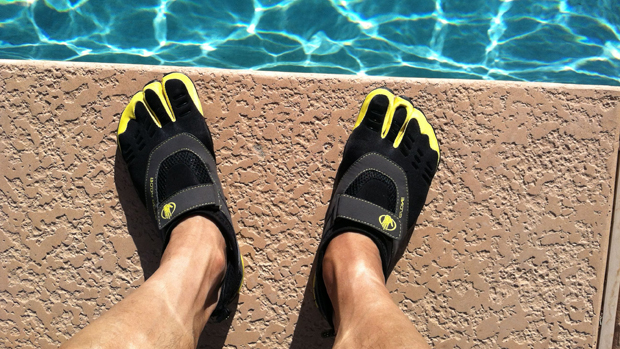 When the temperatures hit over 110 degrees in the afternoon, I was able to stand around the pool in my 3T Barefoot – the ground is burning and would have easily cooked a sunny side up egg! Actually, I kept it on all that time including swimming in them – they were much better than fins!

The ultimate question that I asked myself is:
'Is three toes easier to slip in on?'
It was not that simple. The actual sock plays a major part of the decision while the toe portion is secondary – at least for me. If the sock portion is tight, it's a pain to put them on when wet. Having laces (like the Vibram Spyridon LS) helps so you can widen the opening. My conclusion is that I prefer the good old ONE TOE – regular round toe box. For long term wear when running or doing water sports, I prefer my toes having the freedom to splay unrestricted.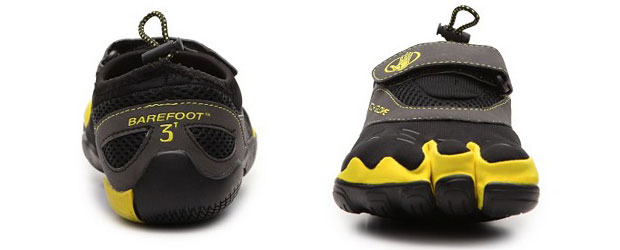 For someone looking for a pair of water shoes that has a barefoot feel (thin sole), fit (ease of on/off), and fast water drainage, you've found the Body Glove 3T Barefoot. Fila and Vibram businesses are not rooted in the water business and does not possess the expertise of Body Glove or ZEMgear. The Body Glove 3T Barefoot shoes are perfect for all water sports including stand up paddling, kayaking, canoeing, sailing, windsurfing, wakeskating, jet skiing or just running on the beach.
The Body Glove 3T Barefoot is available in three colorways for men (black, green, yellow) and three colorways for women (green, pink, blue).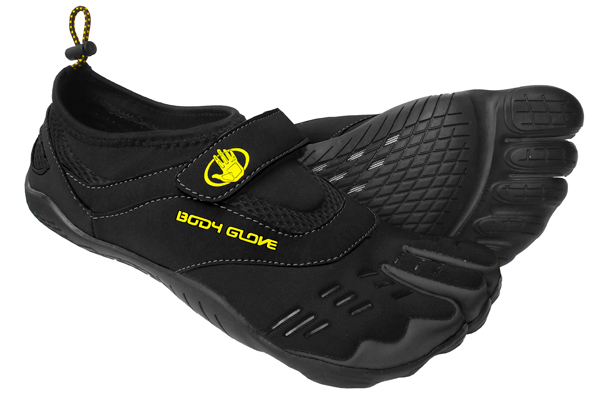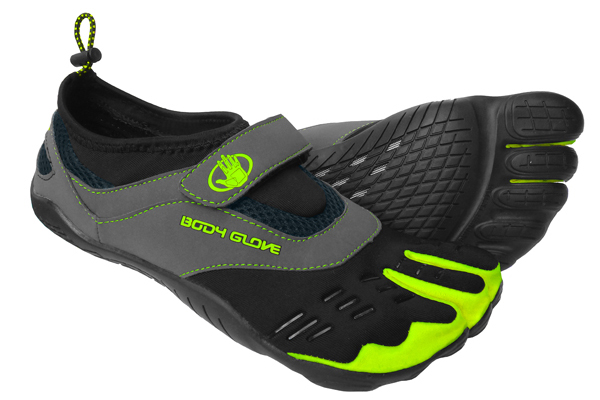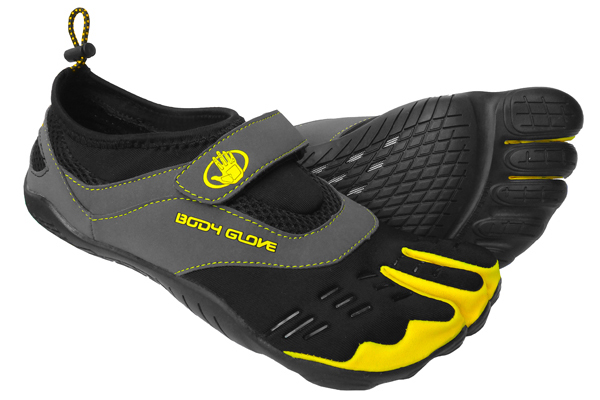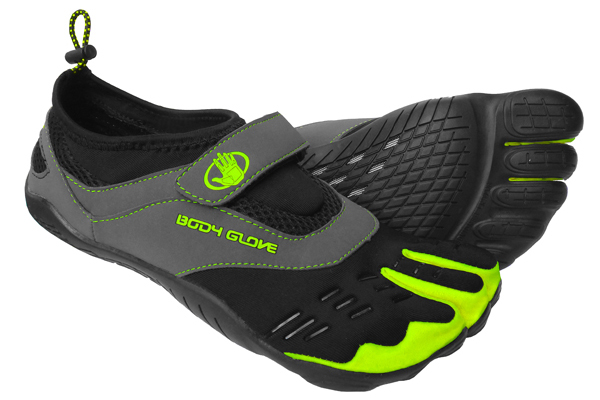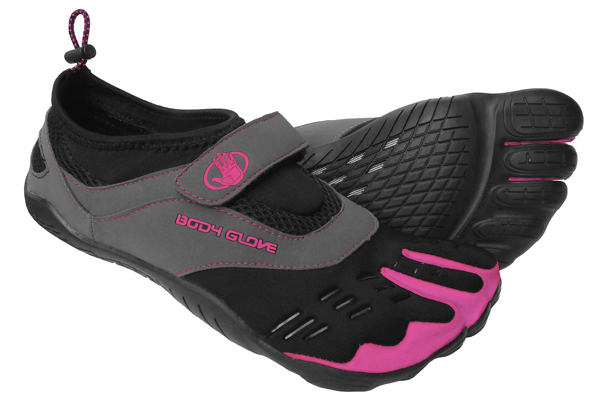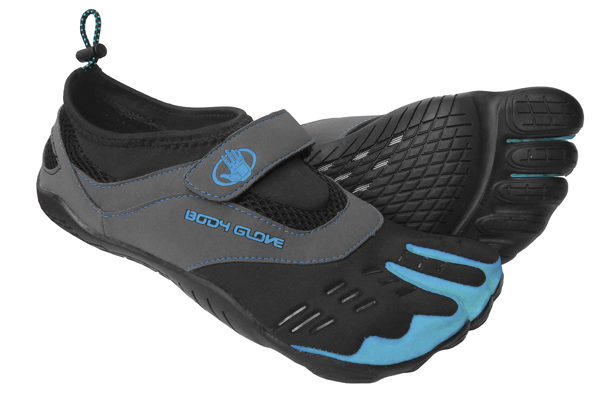 The 3T Barefoot is now available at Body Glove web site.
*Product provided by Body Glove (MSRP $50). CMP.LY/1 Review
If you have a product you'd like reviewed, contact me at info@weartested.org