The New Balance XC900 offers an incredibly light, responsive, and sturdy ride without being overprotective or cumbersome with their latest lightweight cross-country flat. Sections in the outsole were perfed out to reduce weight thus creating a cross country and trail running shoe that is high performance and fast. The NB XC900 is for the more advanced cross country runner looking for a nimble, aggressive, and lightweight experience.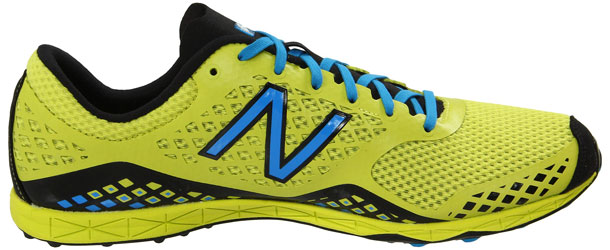 Available in both a spike (6 spike configuration) and spike-less (rubber) edition, it features a lightweight and breathable mesh upper utilizing lightweight synthetic overlays for structural support. It has a minimally padded tongue and collar for added comfort.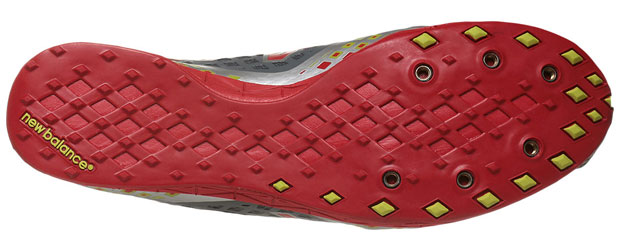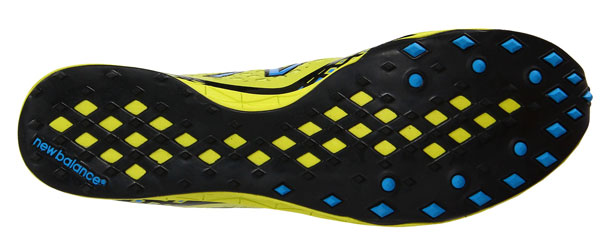 A minimal plate serves as a connector to receptacles thus providing increased forefoot flexibility and weight reduction. The midsole uses REVlite RC, a slightly denser version of REVlite. When used in such thin midsoles, this slightly higher density allows for more responsiveness. A molded foam insole supplies light underfoot cushioning.
A solid carbon rubber outsole features aggressive lugs for maximum traction. It also has perfs for weight reduction. There is an all-around soft fabric lining for a great step-in feel.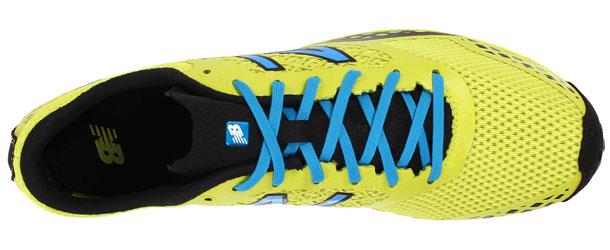 So did the NB XC900 perform to expectations?
In my never ending quest for a wide toe box minimal spikes, I wanted to test out the New Balance XC900 to see if they qualify. The spike-less version weighs in at 5.0 ounces (US Size 10.5) and has a 5mm heel-to-toe drop (it feels lower though). The toe box is a little narrow for my 2E+ width feet but running sockless, I did not get any hot spots or blisters after putting in over 50 miles on trails (dominantly) and rubber track in them.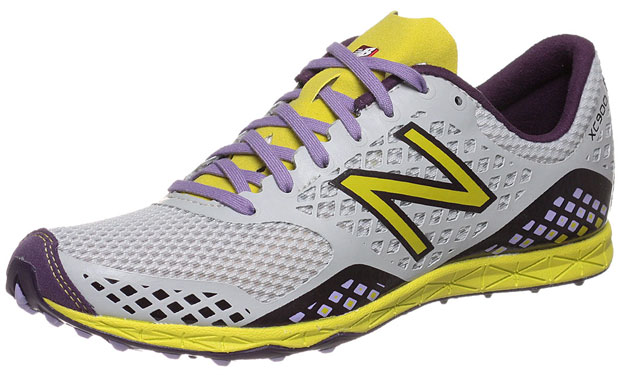 What is unique about the NB XC900 is the thickness of the forefoot area – a thin 11 mm. I can feel every little pebble on non-technical trails and some very painful ones! On the rubber track, it is lightweight and has great traction. I recently wear tested the New Balance RC5000 for speed work and the 400m event so I naturally compared the NB XC900 with it. The NB RC5000 is about 1.4 ounces lighter and 1 mm thinner on the forefoot area. Both performed exceptionally well for a fast racing shoe with only one difference that is purely personal: the feel. I like the XC900 a lot more. But what is the bottom line for me in this situation? Can I run faster in the NB RC5000 or the spike-less NB XC900?

The RC5000 has better grip on the rubber track than the XC900 but spikes have superior traction. With both shoes, I cannot go full speed and risk slipping (that's how I sprained my ankle a year ago when I slipped on a 100m sprint wearing minimal shoes) so they both performed almost identically when running FAST but not SPRINTING. About 65 seconds for 400m. I may opt for the spike edition if I cannot find other options. I'm also testing other spikes from Puma that have a wider and taller toe box.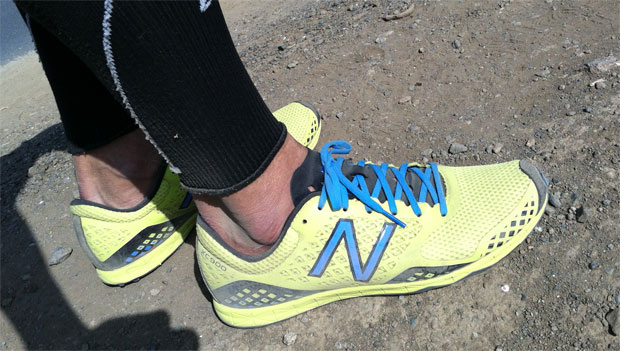 Obviously, the NB XC900 is a superb trail running shoe. A similar trail shoe is the NB MT110. The MT110 weighs a few ounces more, has a firmer midsole/outsole, and stiffer uppers. Another similar shoe is the NB Minimus MT20 v2, a shoe that I wear tested last year as part of the New Balance Wear Test program. That model was officially launched a few months back. It has a wider toe box, firmer midsole, a Vibram outsole, and also weighs a few ounces more. But I still like the feel and performance of the NB XC900 a lot more! The uppers are a lot more comfortable and the design is more unified in my opinion.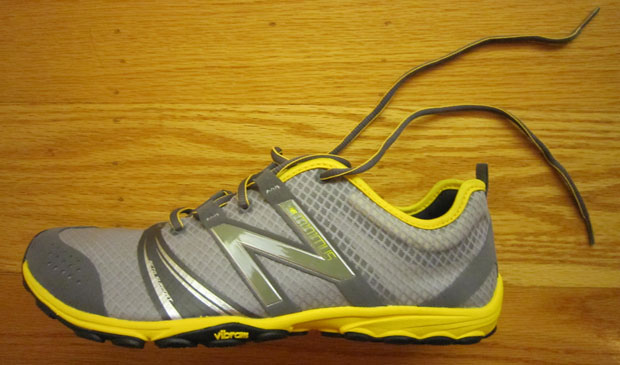 The New Balance XC900 is available in both spikes and spike-less editions for both men and women. The spike-less edition comes in one colorway for men and one for women.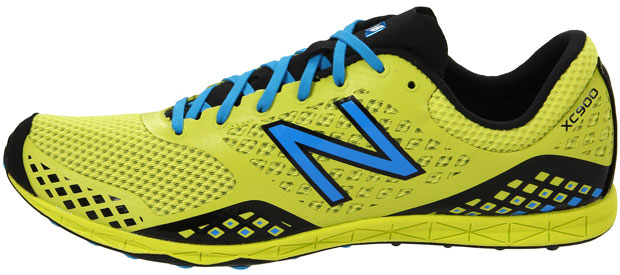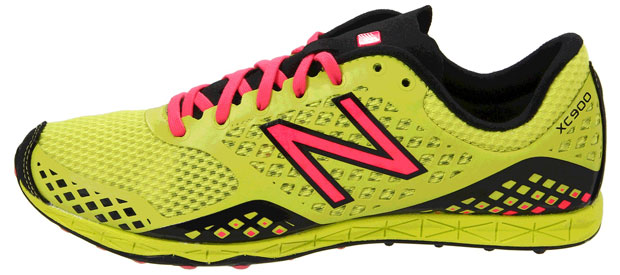 The spike edition comes in two colorways for men and two for women.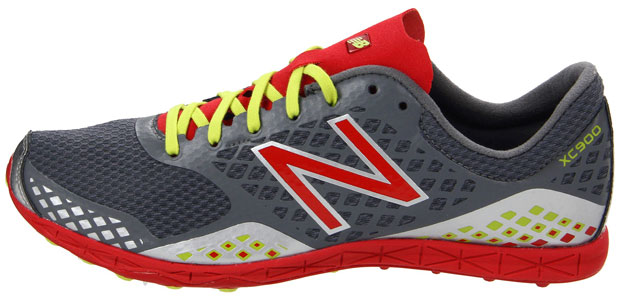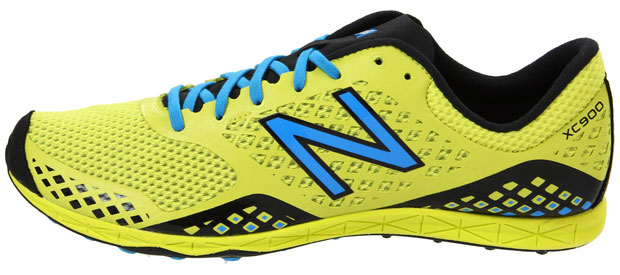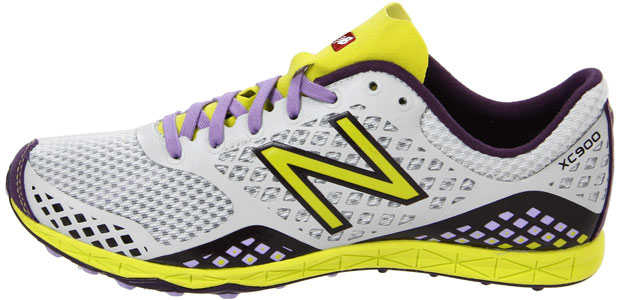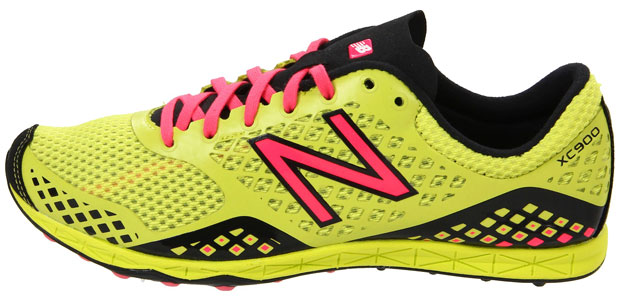 The New Balance XC900 is now available at: New Balance and Zappos.
*Product provided by New Balance (MSRP $75). CMP.LY/1 Review
If you have a product you'd like reviewed, contact me at info@weartested.org