The New Balance RC5000 offers a lightweight (3.2 ounces for US Men's Size 10.5), secure fit and a responsive sole – making it the perfect choice for track or speed work-outs and short distance road racing up to 10K.
The uppers on the RC5000 is created by fusing two extremely thin materials together using a no-sew process. The result is a skeletally engineered 'FantomFit' upper that provides ultra lightweight support.
Intelligent geometries utilizing a REVlite RC midsole and Dynaride outsole allow New Balance to construct a light and responsive high traction racing flat. RevLite RC is a thinner and slightly denser cushioning compound than the RevLite found in other New Balance shoes and combines well with the high traction, featherweight Dynaride outsole. To keep weight down, this shoe contains no additional cushioning technologies.
Stack height is about 17mm and a forefoot height of about 11mm. Heel-to-toe drop less than 6mm.
The RC5000 is designed to be a part of the runner's toolkit. Though not intended to be a runner's only shoe, it's a perfect option for speed workouts and on race day. This simple yet innovative new racing shoe is THE lightest road running shoe in the world and positioning New Balance as a leader in this space.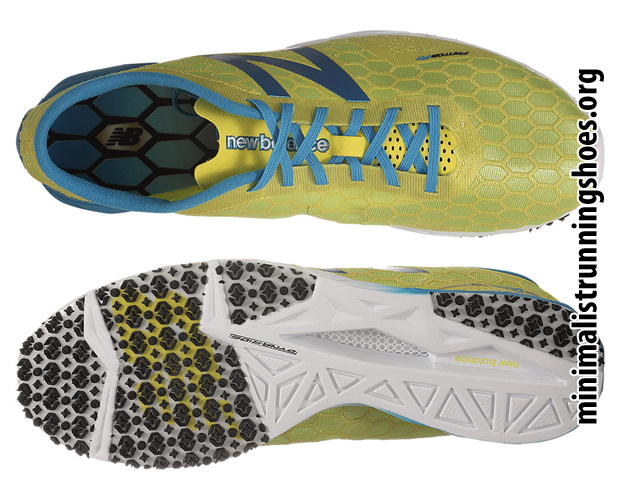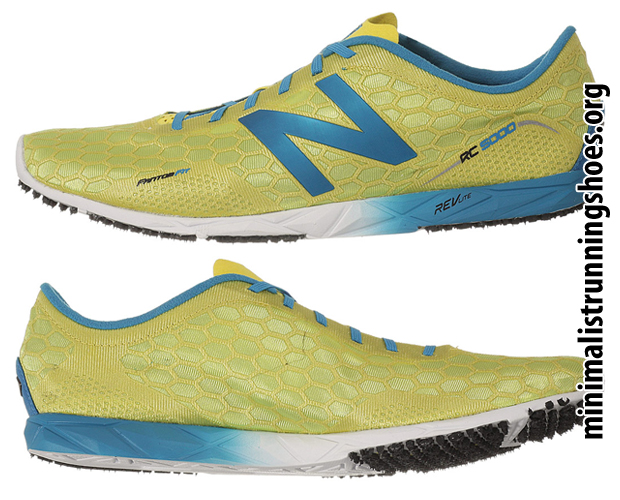 So did the RC5000 perform to expectations? I was blown away. I've been looking for the perfect pair of spikes for my wide feet to compete in the track 400m event for almost 2 years now. The Mizuno Wave Universe 4 (MWU4) with its super-wide toe box is what I use for training and Saucony Endorphin MD 3 for competing. But the RC5000 snug fit (toe box is just right), lightweight, comfortable, and great traction of this racing flat is now my CHOICE for training AND competing.
I thought a wide toe box is what I need in racing flats and spikes. But only to a certain point. If the shoe is comfortable and snug, you can go fast without slippage for at least 800m. But if the shoe is snug and uncomfortable (like most spikes for me), even short distances are not feasible. The super-wide toe box on the MWU4 allows my feet to slide around when sprinting even thought I tightened the laces. Super-wide toe boxes on racing flats are not necessary – only wide and snug ones are necessary is my lesson learned.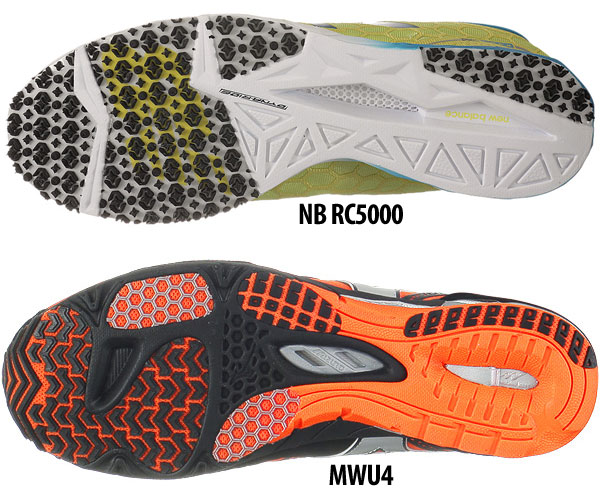 The traction of the RC5000 is superb. The mini-spikes are most likely made of cast PU to get the great traction. They have an interesting design unlike the MWU4 or those on trail running shoes. I don't understand the design but it works! Coupled with the Dynaride outsole, the RC5000 ride is super-comfortable on both the rubber track and asphalt. I have done many 3 to 4 mile Fartleks in the RC5000 on the rubber track!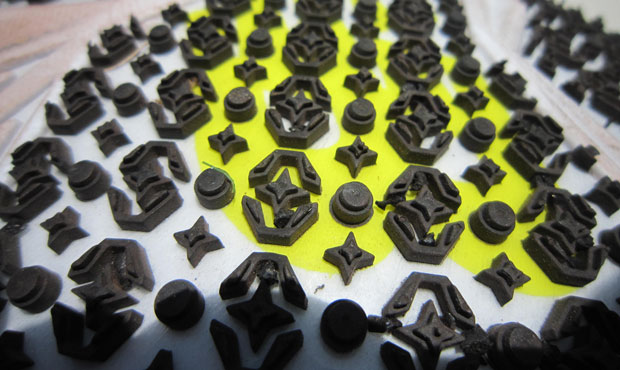 The RC5000 also comes with an additional set of laces for customization – blue and black. My only nit about the RC50000 is the price. It is way more expensive than all racing flats. But it is worth it – if the shoe works for you. If it is priced at $90 or less, this will be a no-brainer.
The RC5000 is available in one colorway (Yellow/Blue) for Men and one colorway (Pink/Blue) for Women.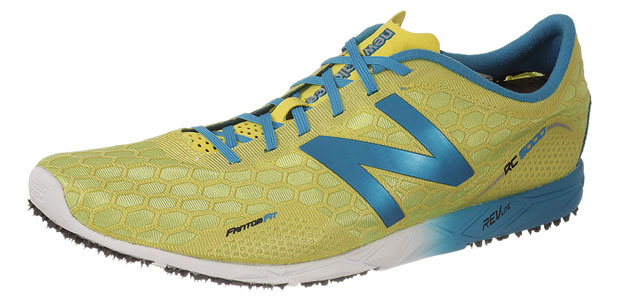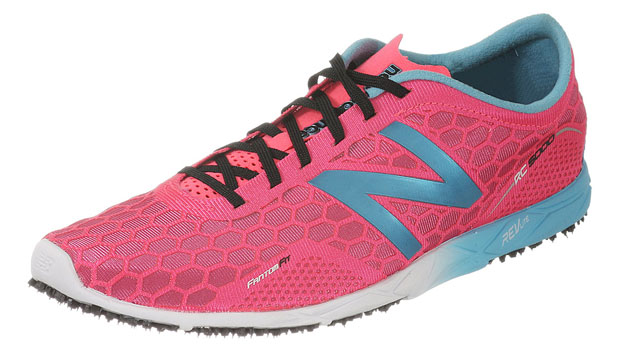 The New Balance RC5000 will be available at: New Balance and Zappos.
*Product provided by New Balance (MSRP $125). CMP.LY/1 Review
If you have a product you'd like reviewed, contact me at info@weartested.org