From Switzerland comes the king of veino-muscular compression technology in Europe – COMPRESSPORT. All COMPRESSPORT products are 100% European made – R&D, fibers, knitting, assembly, dying, testing, etc. They are also tested in the toughest conditions – where the toughest races take place like Abu Dhabi, Hawaii, Mont Blanc, etc.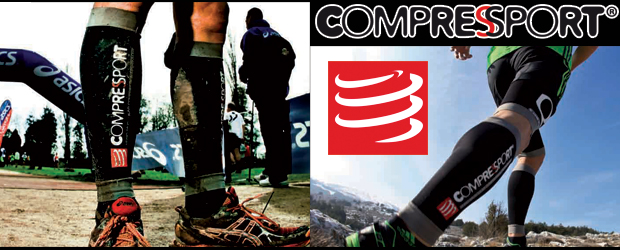 For the past few weeks, I've been testing several compression products from the Swiss-based manufacturer but focused on 3 main ones: US (Ultra Silicone) calf sleeve, ForQuad thigh sleeve, and ProRacing arm sleeve. Being a sockless runner, I've only tested their compression socks with casual shoes on cold days – I just don't like my toes constricted and explains why I only wear compression sleeves. I will only wear full compression socks without shoes indoors for recovery purposes. Or in an airplane with shoes off.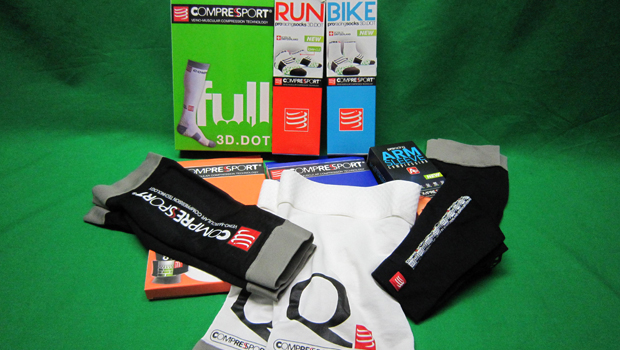 From a medical research background and specialist in sports compression, and combining high tech with the latest trends, COMPRESSPORT products have over 500 professional athletes endorsing and using their products daily. Improving performance, enhancing recovery, or just overall well-being of the athletes in their everyday life is just some of the benefits of COMPRESSPORT products.
"I have been wearing COMPRESSPORT products for over two years now, helping me train better and recovery so much faster, keeping me on top of the world."

Chrissie Wellington OBE, 3X World Champion, World Record holder IM
I've reviewed compression socks before and is a firm believer in compression technology. I do all my training and racing with compression calf sleeves and arm sleeves (on cold days). I've started wearing quad/thigh sleeves on all my jump (track & field) events!
Why Should You Use COMPRESSPORT Technology?
From beginners to professionals and including experienced amateurs, COMPRESSPORT is dedicated to helping athletes:
boost their performances
delay fatigue
avoid muscle tear and injury
quick and optimum recovery
By providing a more effective venous return from the feet to the heart, the buildup of toxins in the legs is minimized. The muscles benefit from improved oxygenation by delaying or even eliminating the appearance of cramps and injuries thus allowing for longer, high impact training sessions with less fatigue and quicker recovery.
You may not get all these benefits depending on your training or workout schedule or your body chemistry. But my main draw to wearing compression technology is the reduction of shock waves and vibrations generated when running on hard ground, hills, or repeated jumps (long and triple jump) and thereby preventing tearing of muscle fibers and joint pain. And I have been doing this for over a year – it works for me individually (a competitive senior athlete). Recovering from aches and pain and especially injury is not something I want to experience at this stage. Reducing it to zero pain, aches, and injury is the ONLY goal for me. Recovery is quicker and returning to maximum training is much easier and quicker.
Ultra Silicone (US) Calf Sleeve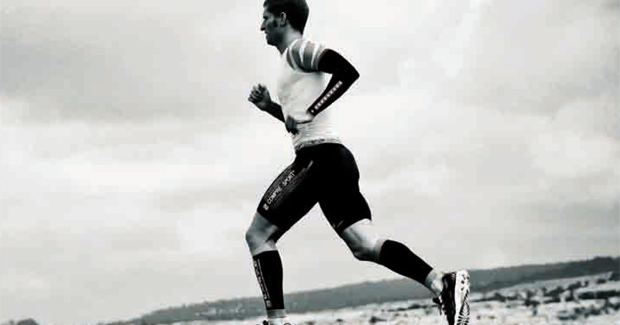 Unique to the Ultra Silicone calf sleeve are silicon spikes surrounding the ankle specially engineered for trail runners for optimum shock absorption. With its 220 soft silicon spikes which fully surround the ankle over a height of over 2.5 inches, the calf sleeve minimizes shock absorption and provides support to the Achilles tendon.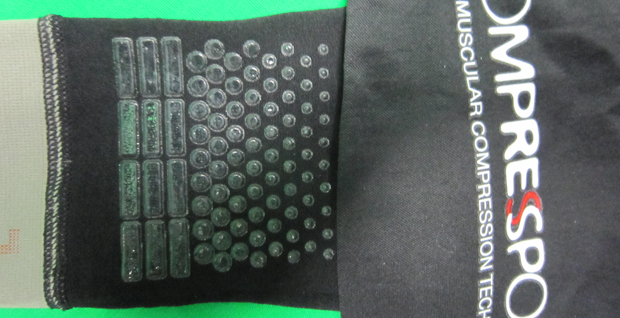 I wear the US calf sleeve on EVERY run, period. I would swap in my CEP Compression or Zensah calf sleeve if my COMPRESSPORT gets dirty between wash. The US calf sleeve is also tear-proof, chlorine resistant, and lightweight. It can also be stretched several times its size and recover to its original shape immediately. All COMPRESSPORT products comes with a 2-years replacement guarantee, whatever the defect!
ForQuad Thigh Sleeve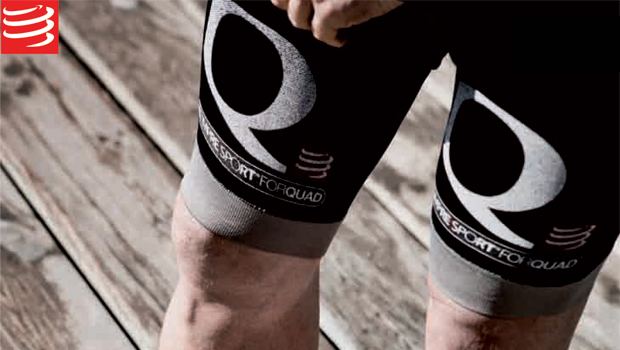 For various sports including triathlons, body building, cycling, skiing, running, tennis, squash, and many other, ForQuad provides support, strength, and recovery to the thighs. It assisted my performance in hill running, 400m races, and especially in triple jumps – both in training and competition. I have lessen my chances of cramping up or getting injured due to fatigue.
Compared to calf and arm sleeves, they are very easy to put on and pull off. Unlike compression shorts, ForQuad does not cover the groin area so they don't need to be washed after each use.
PRORACING Arm Sleeve
Launched in February 2012, the high-tech ultra-lightweight PRORACING arm sleeve is ideal all season long. It has graduated compression from the wrist to the bottom of the elbow and from the top of the elbow to the biceps and triceps. The wrists and elbows are not compressed to ensure optimum joint movement and comfort.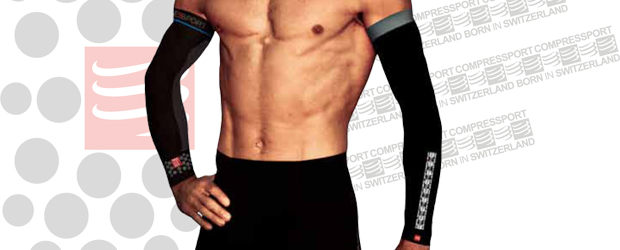 The muscle compression allows for activation of microcirculation of the blood giving rise to natural heat control. The insulating fibers next to the skin optimizes heat protection thus providing better resistance to the cold in winter and the heat in summer – the arms stay warm even in the rain and are protected and stay cool even in hot, sunny weather. This is reinforced by the COLDBLACK treatment. COLDBLACK offers protection from UVA and UVB (minimum UPF 30+) and has the special feature of reflecting the heat therefore allowing for a reduction in temperature at the surface of the skin.
Silver ions embedded in the fibers (patented process), which controls heat and dampness, prevents perspiration and heating thus combating odors and preventing bacteria/fungi. The efficacy remains even after several washes.
Conclusion
As expected of technical sports apparel, COMPRESSPORT products cost more (based on the UK prices) than your standard compression apparel but they're not really comparable. The quality and compression technology plus athletic benefits make it truly exceptional.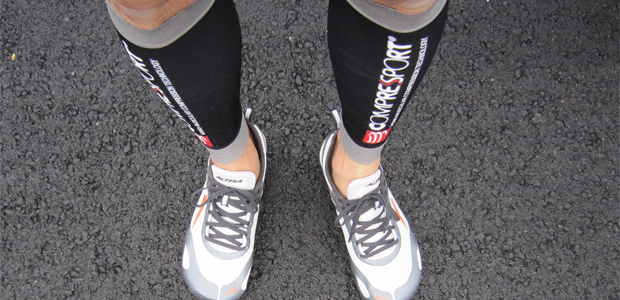 This is absolutely the BEST compression product I have ever tested and is my go-to gear for all my training and racing! Because I use it for every run, they go through a wash cycle twice a week. So far it has been holding up (after a month – 8 wash cycles) but I might have to stock up on them for the future. Other compression products have lasted about 6 months before it loose its effectiveness – you can feel it when putting them on.
Note that for calf sleeves, you don't have to wash it as much since it is not covering your feet and you have less perspiration. Same for your quad/thing and arm sleeves. Once a week is sufficient until the summers.
From Europe to Asia, South Africa to Australia, COMPRESSPORT is currently established in close to 20 countries. The United States is next!
*Product provided by COMPRESSPORT. CMP.LY/1 Review
If you have a product you'd like reviewed, contact me at info@weartested.org