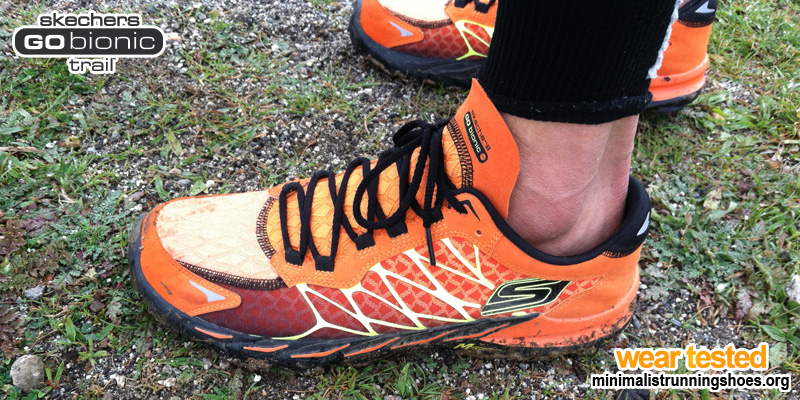 Building on the success and experience with the original GObionic road running shoe, Skechers has created another blockbuster with the launch of its GObionic Trail running shoe.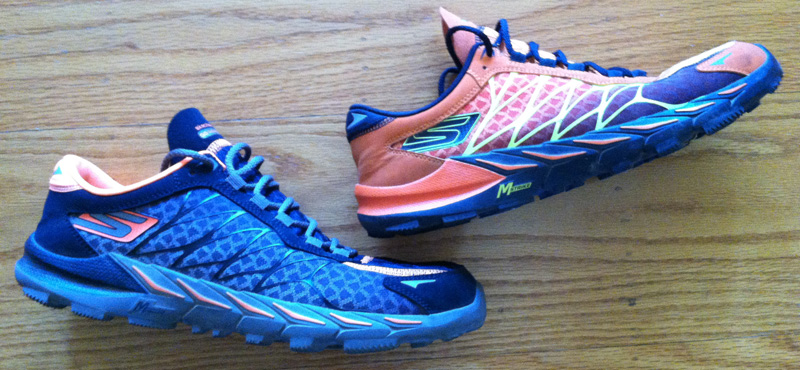 Disclosure:
As I had mentioned before, I've been working with the Skechers Performance Group on several shoes that they currently have in development. I receive no payment from them aside from the prototype shoes which are provided free of charge.
I have worn my original GObionic road shoe for a lot of my trail running mileage but small debris keep getting lodged into the grooves of the outsole. But no problem on my recent trail runs with the new outsole of the Skechers GObionic Trail.

Utilizing the same GObionic engineering technology, Skechers uses nature and organic inspired design for a more natural movement. Engineered to promote a midfoot strike, the GObionic Trail has decoupled geometric lugs on the outsole to elevate flexibility and grip. The Resagrip outsole is a proprietary durable, lightweight and flexible compound.
The upper is made of ultra lightweight synthetic mesh with a standard lacing system. The uppers are highly breathable and stretchable for all weather conditions. The removable 4mm anti-microbial insole/sockliner is provided for those who prefer a 4mm drop and light cushioning. Remove the insole/sockless for a zero drop barefoot experience.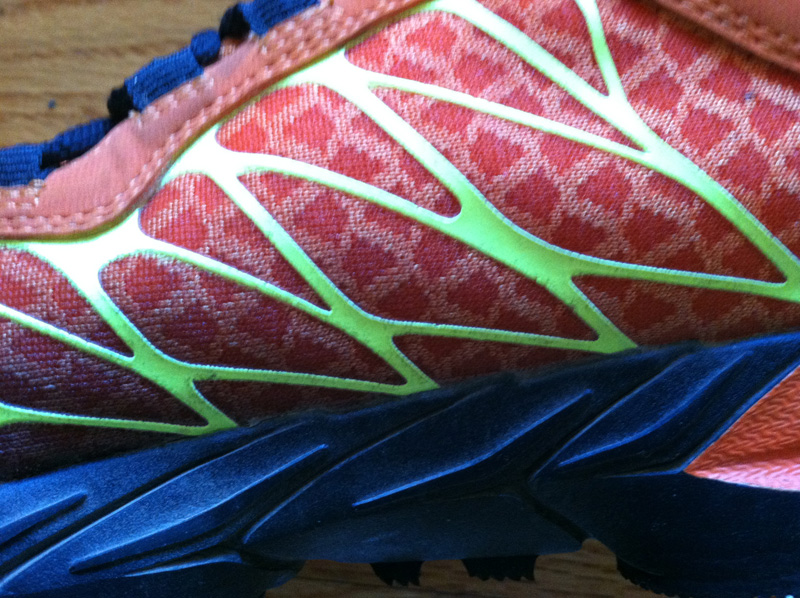 There is also a built-in lightweight rock diffusion plate that disperses pressure to protect against rough terrains.
So how did the GObionic Trail perform?
My pair (US Size 10.0) weighs in at 8.6 ounces with the insole and 4mm drop, or 8.2 ounces without the insole and 0mm drop. It has a really wide forefoot, ultra-flexible outsole, and low midfoot stack height (about 14mm) – lugs are about 4mm.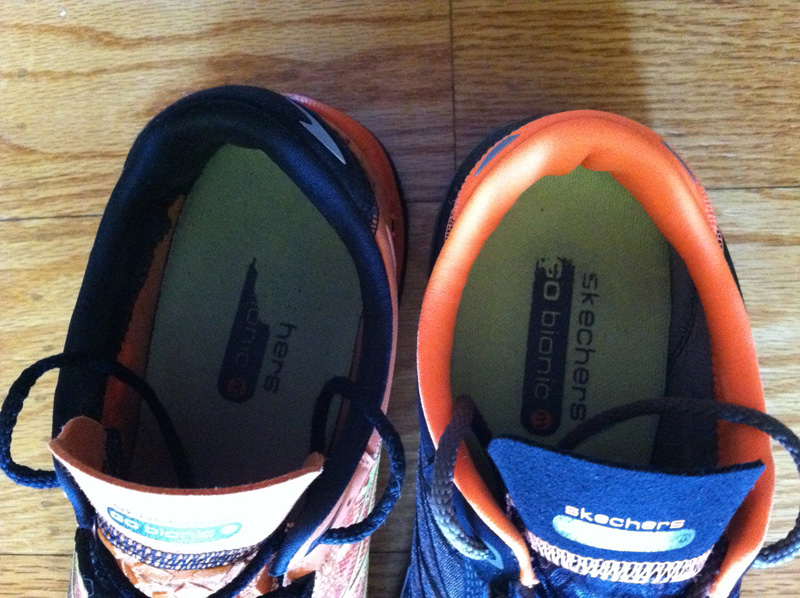 It is so flexible, lightweight, and comfortable running and walking in them sockless that you forget that these are trail shoes. I have over hundred miles in one pair and about fifty miles in a newer prototype (all weather) – the outsole and uppers still look new except for some dirt and wet mud.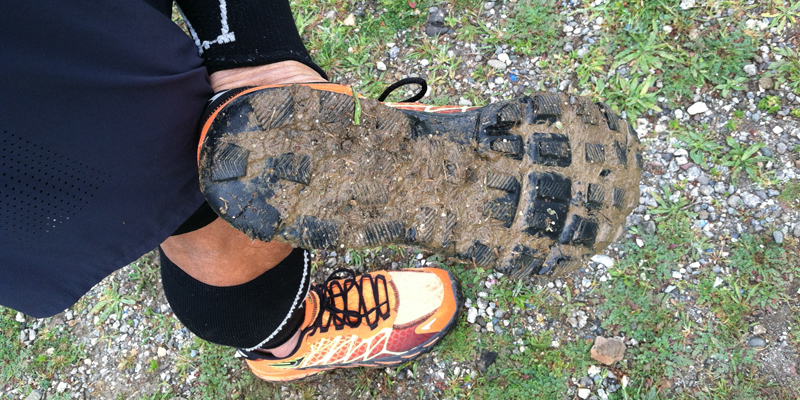 The key here is the outsole. It is very different than the GObionic or GOrun outsoles. Debris does not get lodged on the outsole most of the time except when running over wet mud on a couple of occasions in the Northern California weather. I am not aware of any trail shoe that does not have that problem. On rain, hills, trails, asphalt, rubber track, traction is great and without the sockliner, zero drop!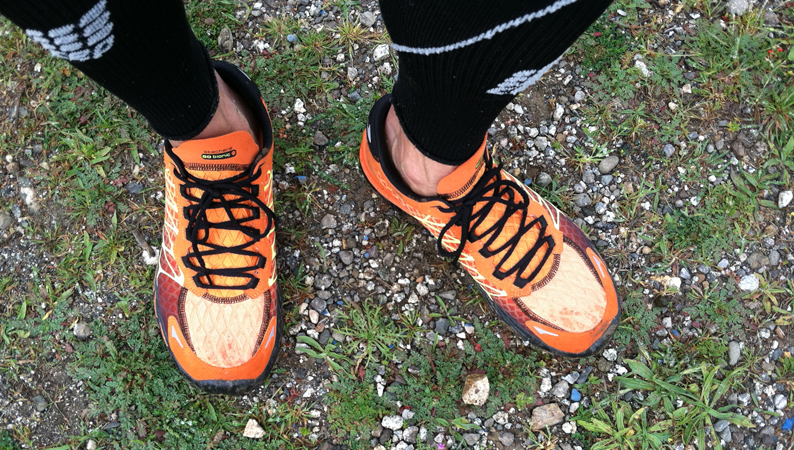 I run on non-technical trails 90% of the time (aerobic training) – the rest are spread out over tartan/rubber (track) and asphalt/concrete (hills) for track & field training. I don't need any additional protection other than the rock plate – small debris does get into the shoe once in a while but that can be remedied with a gaiter. With a soft, breathable upper and a super lightweight and flexible outsole, this is one of the most comfortable shoes that I have ever worn – all sockless. I did try them on with a pair of Ashmei merino-wool socks and they worked like a charm too. But I'm still a sockless kind-of-guy!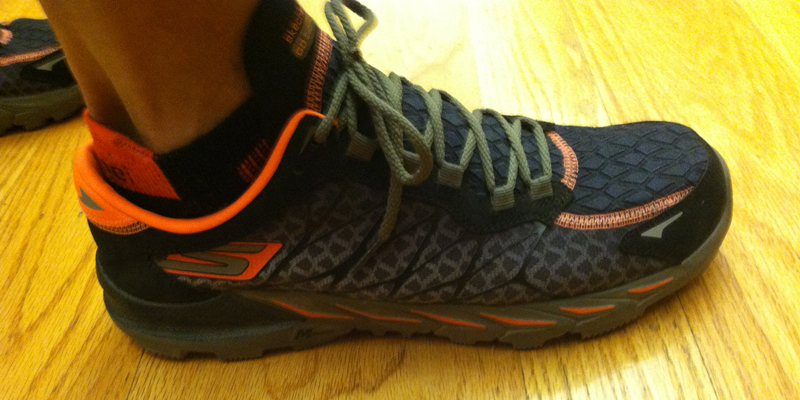 I walk my dogs in them for miles because I already had them on after a run – too comfortable to switch out at times. The next logical step is to develop an all-weather version which I am also very happy with – more to come on that in the future.
The Skechers GObionic Trail is currently available in five colorways for Men:
And six colorways for Women:
The Skechers GObionic Trail is now available at: Skechers, Zappos
*Product provided by Skechers. CMP.LY/1 Review
If you have a product you'd like reviewed, contact me at info@weartested.org