Vivobarefoot Evo II Review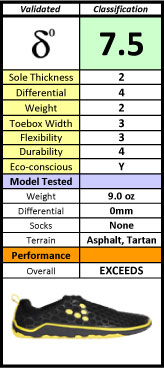 For the inaugural review on the web site, I'm fortunate to get my feet on the latest offering from Terra Plana Vivobarefoot. The Evo II is the next incarnation of the best-selling Evo and is designed to be the ultimate minimalist water-resistant running zero drop shoe. It also comes with a 4mm hex-flex directional grip control sole that is puncture resistant.
Going from the Vibram Five Fingers KSO (VFF KSO) to the Evo II is like upgrading from coach to first class. The construction of the shoe is of the highest quality and very green – the upper is made from recycle plastic bottles, the insole is made from recycled polyurethane and natural cork, and the outsole is made from reconstituted natural latex and rice husks.
I tested the Evo II out on both a dry track and wet (drizzle) track at the local high school – over 20 miles in these shoes. The Evo II has a better grip on the wet track than my VFF KSO but I tend to land harder because my foot is trying to feel the ground (proprioception). It took more than a few miles before I felt comfortable and started landing lightly like normal.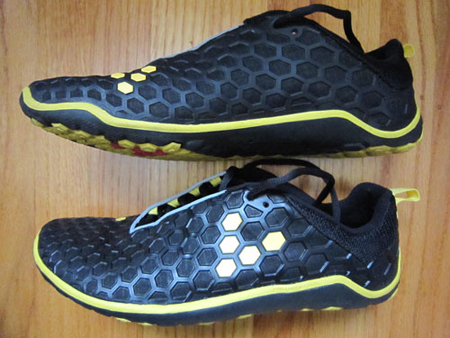 The lacing system is the standard running shoe type so you can tie it with your favorite configuration for your personal situation – narrow foot, wide foot, high arch, or slipping heel, etc.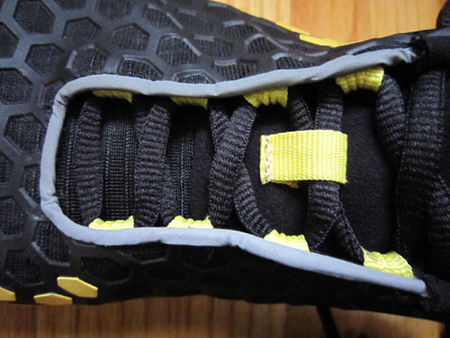 I'm able to do great speed work with the Evo II – fast 400 meters on a tartan track with a full sprint in the last 100 meters. Repeat 6 to 8 times. Whether it is mental or not, my laps have been 5 seconds faster! With the VFF KSO, I start to slip when I started sprinting. And ended up with an ankle injury 9 months back – I was sidelined for months.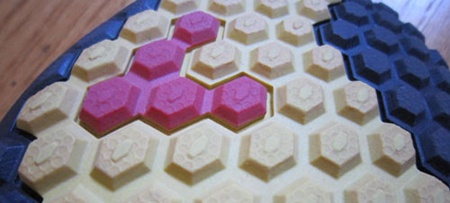 The sweat absorbing, antibacterial lining (from Agion) came in handy with its built-in protection to stop odors and preventing bacterial and fungal growth. Compare this to the stinky smell from the Vibram VFF KSO! Both are washable but the smell from my Vibram does not seem to go away.
The toe box is sufficiently wide for my wide feet and I feel my toes can splay apart when I land midfoot. And even without socks, the shoes and my feet feels great and snug. No blisters either! I would only wear a pair of Injiji socks if it is really, really cold outside – pretty rare in Northern California. I only wore it a few times last year with my VFF KSO in the winter.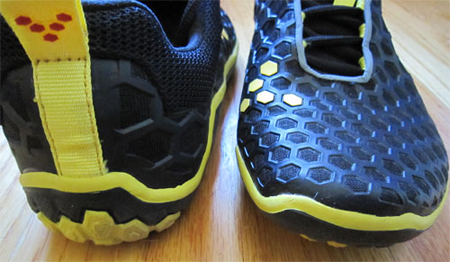 Did I mention that the shoe looks great too? The black and yellow color combination (bumble-bee?) is my favorite. You can feel the quality construction of the shoe and materials used. And it is certainly worth the money. If you order any Vivobarefoot shoes from the Terra Plana web site before November 14, 2010 January 31, 2011, use the coupon code MRS20 at checkout for 20% off!
Overall, this is almost a perfect minimalist running shoe. It lets me focus on my barefoot running form by letting my foot dictates what it wants to do. If the sole is slightly thinner and the shoe weigh a few ounces less, I would have given this a rating of 10! It may be the Vivobarefoot Ultra that may stake claim to the 'perfect minimalist running shoe' – it weighs 3.5 ounces and has a removable sock insert (puncture resistant). I hope to review that in early 2011.
*Product provided by Vivobarefoot (MSRP $160).
If you have a product you'd like reviewed, contact me at info@weartested.org