Ever since I transitioned to minimalist running shoes going from a 12mm differential Asics GT 2160 to a Vibram Five Finger KSO over a year ago, I've been looking for a non-traditional, non-heeled, low drop dress shoe. A year ago, there was not much out there. I picked up a pair of Born slip-on loafer that I sized up by a half-size so I can have a wider toe box. But it has a stiff upper. Now there are a lot more choices including casual shoes from STEM Footwear, OeTZI3300, and Patagonia that I reviewed recently. For dress shoes, VIVOBAREFOOT Dharma is a stand out and continuing the same quality and design tradition as the Evo II minimalist running shoe.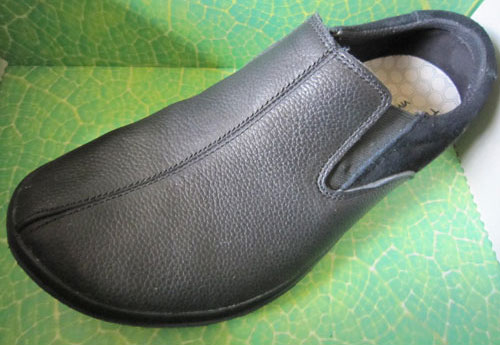 Casual yet sleek and trendy, the Dharma offers all the comfort of a sporty slip-on pump. The heel and rear foot is very snug and the toe box is super roomy. The Dharma is a comfortable dress shoe with a wide toe box and no more heels or stiff leather uppers.

The outsole is a flexible and ultra thin, 3mm, puncture resistant rubber sole. You may also notice a slight toe spring but since the uppers and thin outsole is so flexible, you should have no problem standing flat on your feet and moving around naturally.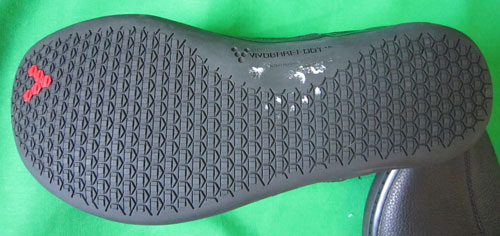 The uppers are made of vegetable tanned minimum chrome leather. The shoe weighs in at a super light 9.4 ounces. The lining fabric is made from 50% recycled plastic bottles and the insole (agion antimicrobial) has built-in protection to stop odors and prevent bacterial and fungal growth.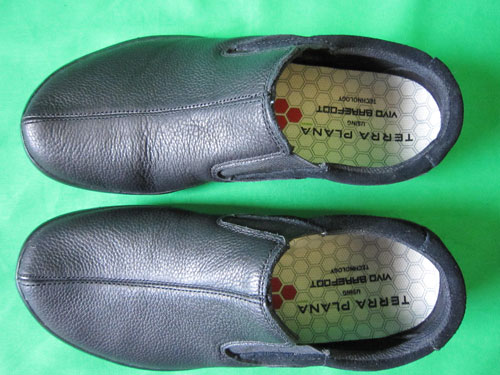 There are not that many flexible shoes available today that you can roll up from toe to heel. Of all the casual shoes we have tested thus far, only the STEM Origins and VB Dharma fits that bill without taking out the insole or footbed. You can also roll up the OeTZI OTZ-1 Low Leather with the CORKfit footbed removed.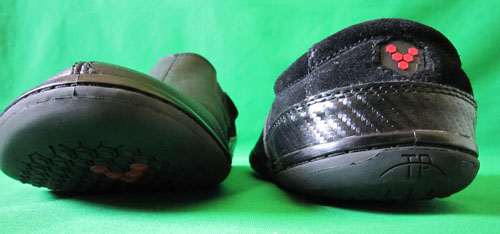 For those of you new to zero drop casual and dress shoes, the first few days of wearing such shoes, you will feel funny and unbalanced. It will be unnatural at first but over time, you will get used to it. Your walking gait may change a bit (for the better) but when you're used to it, you will never go back to heeled shoes again. Or non-heeled shoes that are heavy, inflexible, and uncomfortable.  Guaranteed.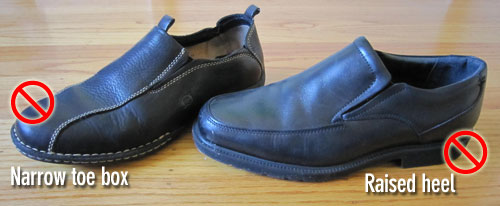 Video below gives a 360 view of the shoe.
Note: I had to size up from a EU42 Evo II to a EU43 Dharma as they run a little smaller than other shoes in the VIVOBAREFOOT line.
Of all the dress shoes I have tested thus far including Patagonia Loulu, Patagonia Pau, and OeTZI3300 Low Leather, the VIVOBAREFOOT Dharma is the most comfortable and super-light minimalist dress shoe. It is currently available in two colors, Black and Dark Brown, but more options are available this Summer including an organic canvas version in Black or Beige.

*Product provided by VIVOBAREFOOT (MSRP $140).
If you have a product you'd like reviewed, contact me at info@weartested.org