Olympics fever continues with the latest from Puma, the Puma evoSPEED Collection, applying the speed of Usain Bolt and 2102 as the "Year of Speed".
Designed under the criteria of "light, flex, and fit", all evoSPEED footwear features lightweight materials, increased flexibility and an optimized fit that enables a greater freedom of movement without compromising support, to enhance speed. For the first time in PUMA's history, the classic Formstripe has been changed and a new lightening version, a signature graphic that emphasizes speed and harkens back to Usain Bolt, will be featured on the complete evoSPEED footwear collection.
Light: evoSPEED is ultra light. In some cases, it's the lightest shoe in its market. Its weight has been minimized and optimized to improve speed without compromising stability or comfort.
Fit: evoSPEED fits comfortably, hugs the foot, and feels great. Special padding in the Achilles tendon area increases comfort so you can go faster for longer.
Flex: evoSPEED moves the way your foot needs to when you perform. Multi‐flex zones ensure proper flexibility for different foot types. In the football boot, the outsole also offers energy return.
The evoSPEED styles will be worn by PUMA's key athletes in running (e.g. Usain Bolt), football (e.g. Sergio Aguero), motorsport (e.g. Fernando Alonso), golf (e.g. Rickie Fowler), cricket (e.g. Yuvraj Singh) and indoor sports (e.g. Luc Abalo) this summer and beyond.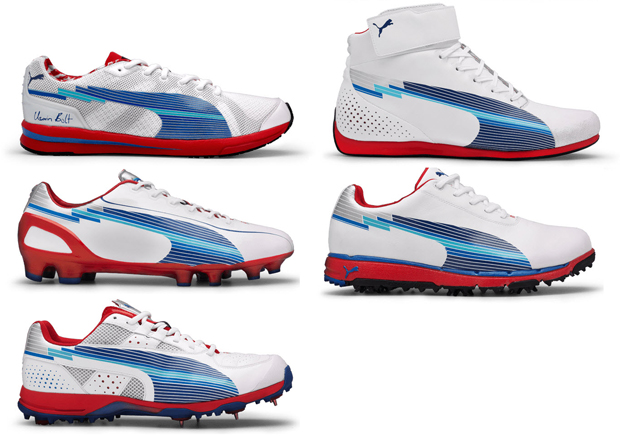 In the next few weeks, I'll be wear testing the evoSPEED Runner, a 4mm drop lightweight training shoe with a single layer mesh upper and some cushioning for a fast, responsive and smooth ride. The evoSPEED Runner design is based on Usain Bolt sprint spikes – a unique and interesting approach.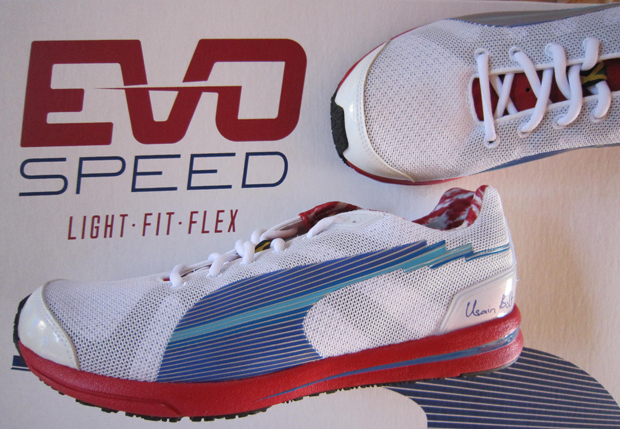 Here's is the special edition pair of evoSPEED Sprint LTD spikes that Usain Bolt will be wearing at the London Olympics.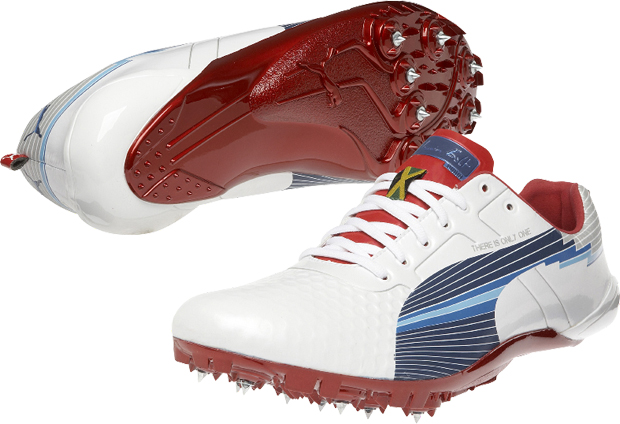 My kids are already excited with the goodies from Puma for the evoSPEED launch – I'm left with only the crushable map of London. Brought back some of the memories of the good old days when I was living in London! I'm also excited not just about the running shoes but also all the track and field events, table tennis, swimming, gymnastics, badminton, etc. I just have to make sure I get some work done during those coverage weeks on TV!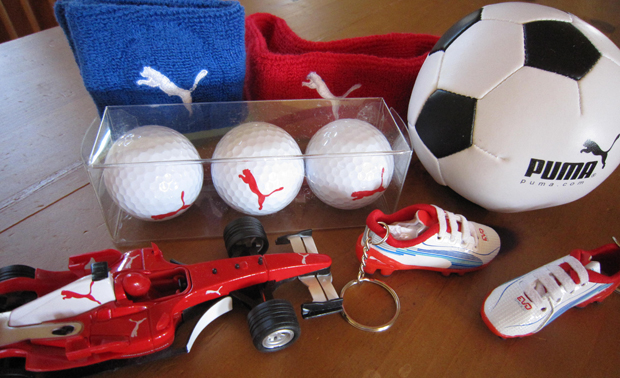 Undoubtedly, we'll be seeing a lot of this Puma track jacket appropriately named 'Podium' , at many medal award ceremonies.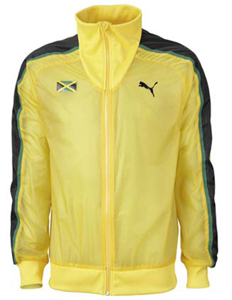 Last but not least, here's TEAM USA Track & Field full roster for London 2012 – GO TEAM USA!!!