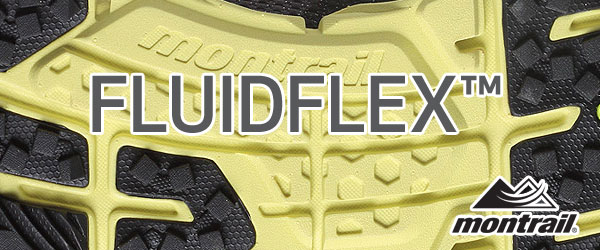 Trail running equipment specialist Montrail is continuing its minimalist direction with the Montrail FluidFlex (minimal, 4mm drop), part of the new Fluid line that also include the FluidFeel (neutral, 8mm drop) and the FluidBalance (stability, 10mm drop).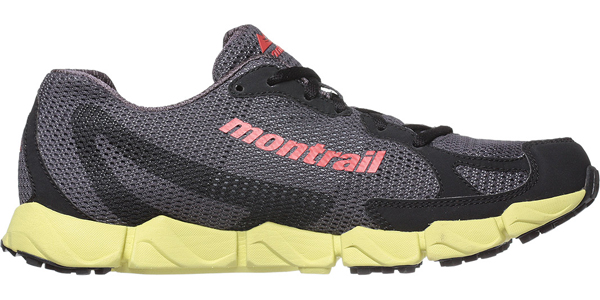 With a 4mm offset (15 mm heel, 11 mm forefoot), articulated midsole and toothy microlug outsole, the FluidFlex guarantees a close-to-ground feel that both flexes with the natural movement of your foot, and protects it at the same time.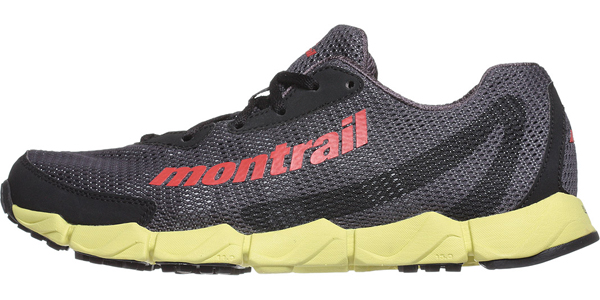 The Montrail FluidFlex includes a full length, compression molded FluidFoam midsole. With Montrail FluidFoam, there is no need for air cushions, gel insets or other gimmicks – nothing but foam.  But it's the responsiveness and resiliency of that foam that makes it so special. FluidFoam is not EVA. It's a derivative of EVA with improved energy absorption, better flexibility and better cushioning.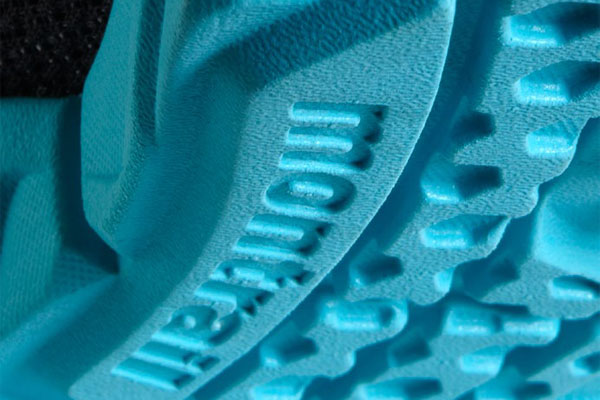 According to Montrail:
FluidFoam offers 17% better heel impact energy absorption when new
Three-month-old FluidFoam shows 7% better heel impact energy absorption than brand new standard EVA
In blind tests, 60% of testers prefer the feel of FluidFoam to standard EVA
The close-fitting upper embodies Montrail's minimal mentality to provide total freedom. Articulated midsole flex grooves are designed to support and move with the natural motion of the foot. The microlug outsole provide lightweight traction and looks to be a great blend between asphalt and singletrack.
So how did the Montrail FluidFlex perform?
We reviewed the Rogue Racer and the Rogue Fly last year. The Montrail FluidFlex is very similar to both these models with the major difference in heel-to-toe drop and stack height – the Rogue Fly and Rogue Racer both have a 10mm drop.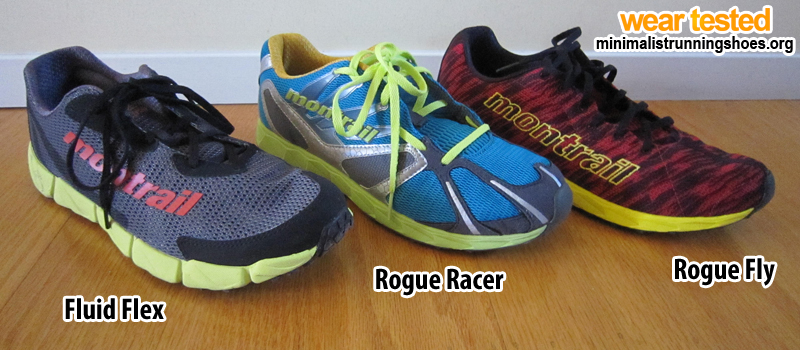 At first glance, the FluidFlex looks deceptively cushioned – it has slight cushioning that non-trail long distance runners can also appreciate. With a forefoot height of 11mm, it is 3mm taller than the Rogue Racer and Rogue Fly. For non-technical trails, I enjoy having the protection and extra cushioning especially on hard pack dirt. Running sockless, the FluidFlex feels much more comfortable than both the Rogue Fly and Rogue Racer.

My pair of FluidFlex (US Men's Size 11) weighed in at 8.2 ounces, about the same weight as the Rogue Fly and an ounce lighter than the Rogue Racer. All three have the Gryptonite outsole but the FluidFlex offers a much more flexible midsole/outsole combination allowing your foot to move naturally.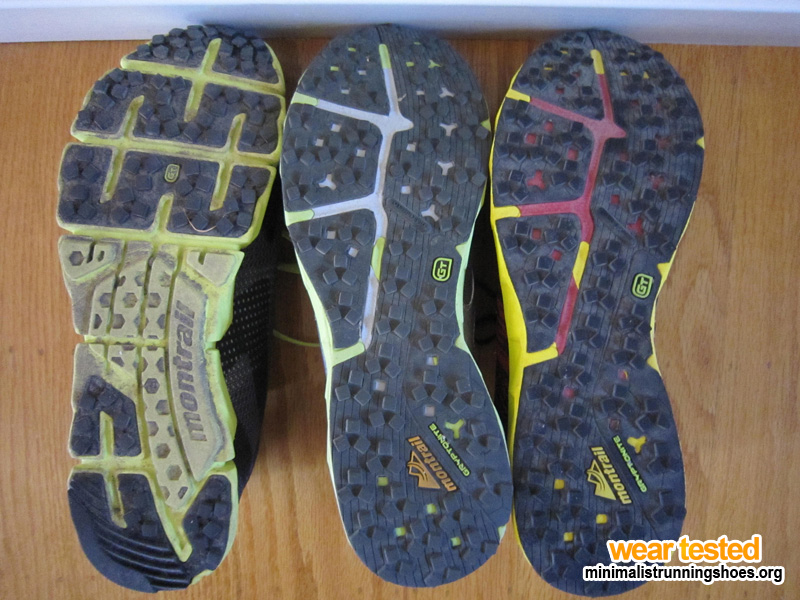 I have taken the Montrail FluidFlex on a rolling cross country trail on both muddy and dry pack grounds – they performed beautifully with great traction and no impact on my running form. I have always stressed that with midfoot/forefoot running form (barefoot-style), a 6mm or less heel-to-toe drop does not affect my running form. I even did many walks on asphalt and concrete with my dogs in the FluidFlex – feels like a comfortable long distance road shoe!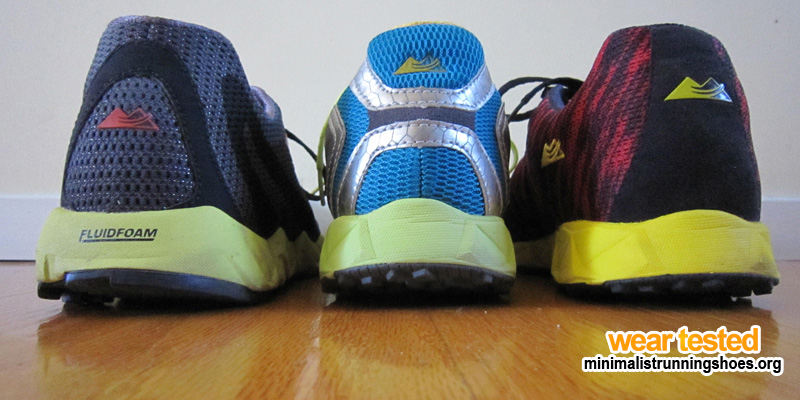 The Montrail FluidFlex is available in a single colorway (Coal/Sail Red) for Men's and (Coal/Sea Salt) for Women's.
The Montrail FluidFlex is available in early February at Zappos and Road Runner Sports.
*Product provided by Montrail (MSRP $90). CMP.LY/1 Review
If you have a product you'd like reviewed, contact me at info@weartested.org