Trail running equipment specialist Montrail is moving towards a minimalist direction with the Montrail Rogue Racer that is lighter and lower to the ground than many trail shoes. And they have a new design theme: Innovation by Subtraction.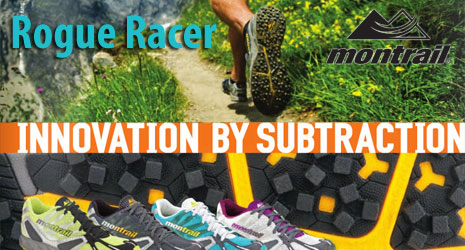 The Montrail Rogue Racer is designed for trail racing and daily training. The Rogue Racer weighs in at 9.0 ounces (US size 10) and has a stack height of 28mm but it still pack plenty of rock protection and traction for serious trail performance. The heel-to-toe differential is 10mm but you won't notice it as much as a regular 12mm cushioned running shoe.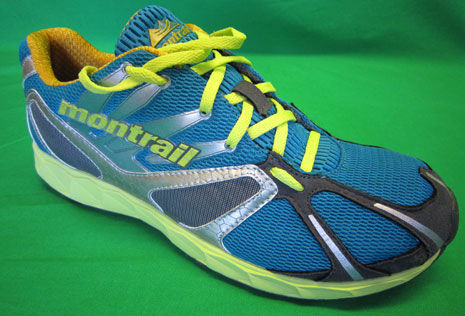 The first thing I noticed is the slightly narrow but very tall toe box. I wasn't sure if that was going to give my wide feet a problem so I decided to walk a couple of miles in them first. The open mesh uppers offers great breathability. No blisters or hot spots so that passed my initial wear test.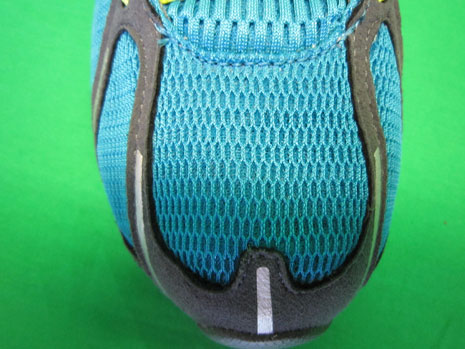 I then took it for a long run over fine gravel, soft trails, hard and sharp rocks, grass, and asphalt. The gusseted tongue helped keep the small debris out.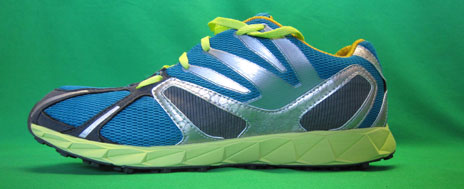 The surprise to me is that I can run on all the different terrains on the same run with the Rogue Racer and don't feel awkward! A lot of times, trail shoes on asphalt messes up my running gait.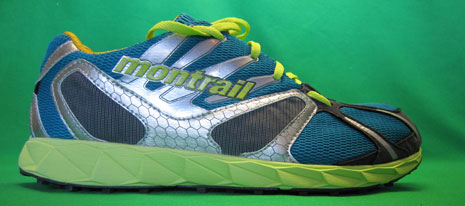 Even with a 10mm drop, I don't feel that this shoe hinders my midfoot and forefoot strike. Maybe after two years of minimal shoe testing, I crave a little cushioning?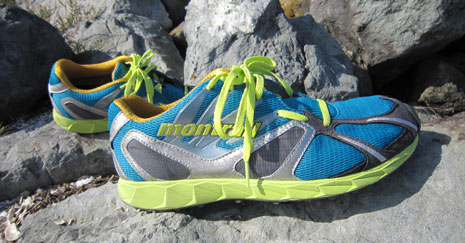 The Rogue Racer has a full-length compression molded EVA midsole for cushioning and increased energy return. The outsole use Gryptonite Trail technology which is a sticky outsole rubber designed for optimal traction and durability on both wet and dry surfaces.

The lug design is a micro 3-point system that is lightweight and provides multi-directional grip on trails.

There are flex grooves running horizontally and vertically through the outsole for increased flexibility. The perforated outsole helps reduce weight to the shoe.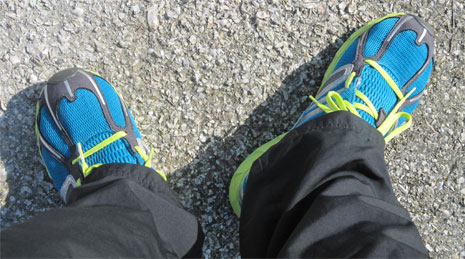 The Montrail Rogue Racer is available in 2 colorways (Black/Sunspot, Deep Turquoise/Voltage) for Men's and 2 colorways (Reef/Voltage, Cool Grey/Dewberry) for Women's.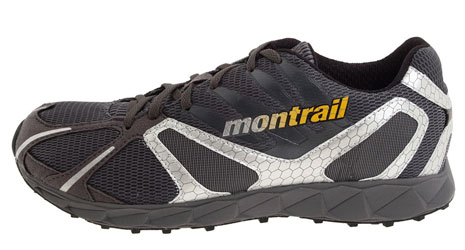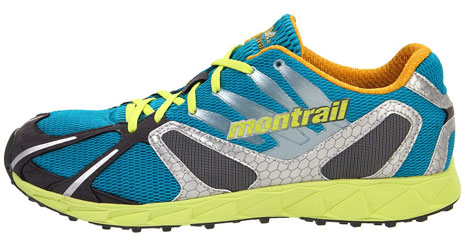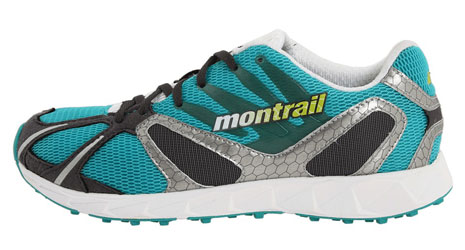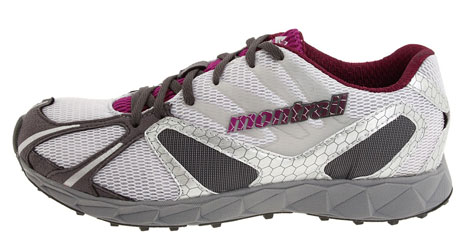 The Montrail Rogue Racer is now available at Zappos and online stores everywhere.
*Product provided by Montrail (MSRP $110). CMP.LY/1 Review
If you have a product you'd like reviewed, contact me at info@weartested.org