Mio Global has just launched the Mio VELO, a cycling heart rate band that is meant to transform your smartphone into a powerful bike computer – think cyclo computer. It is almost identical in form factor to the Mio LINK which we reviewed earlier this year but with one major extra feature: it can transmits data from existing ANT+ speed and cadence sensors directly to iOS smartphone apps. The Mio VELO includes all the features that the Mio LINK has including reading EKG-accurate heart rate data (no chest strap required), sending heart rate data to smartphone apps, GPS watches, and bike computers via Bluetooth Smart 4.0 and ANT+, 5 configurable heart rate zones, and water resistant up to 30m (3 ATM).

So if you use ANT+ speed and cadence sensors on your bicycle, the Mio VELO can bridge them to Bluetooth 4.0. This allows you to use your smartphone just like a bike computer to display your heart rate, speed, distance, and cadence, without the need for an ANT+ adapter or any other equipment. Like the Mio LINK, the Mio VELO does not store any data – it just transmit them to your smartphone.
Other minor differences between the Mio LINK and Mio VELO is that the VELO costs $30 more and has newer firmware than the LINK.

Mio GO App
The Mio GO app is designed to configure your Mio LINK, VELO, and FUSE heart rate wristbands. Additionally, you can select and set your heart rate training modes and zones, and pair ANT+ speed and cadence bike sensors.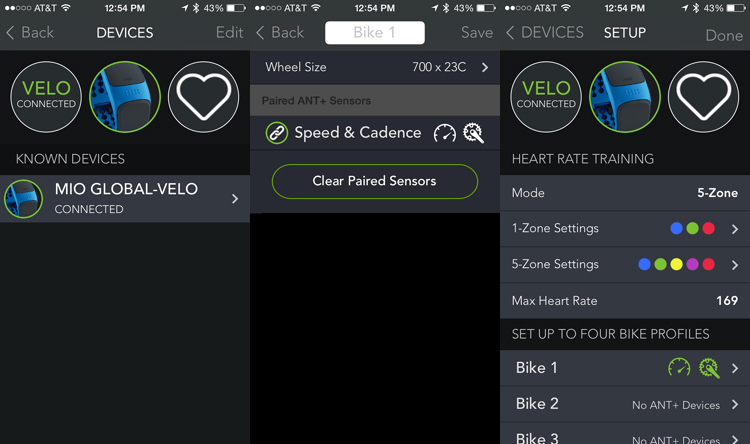 So how did the Mio VELO performed?
The Mio VELO is really simple to set up and use – fully charge the MIO VELO before use, press and hold the MIO VELO button to activate, and you are now in standby mode, ready to pair up via ANT+ and Bluetooth SMART. I normally ride with my Magellan ECHO, Mio LINK, and iPhone 5S running the Wahoo Fitness app. I've also been using the Magellan Cyclo 315 with speed and cadence sensors. So for the Mio VELO, I've decided to use it to bridge the speed and cadence sensors already on my bike and display it on the Wahoo Fitness app running on my iPhone. Additionally, my Magellan ECHO watch can also display selected metrics from the Wahoo Fitness app like the speed and cadence information.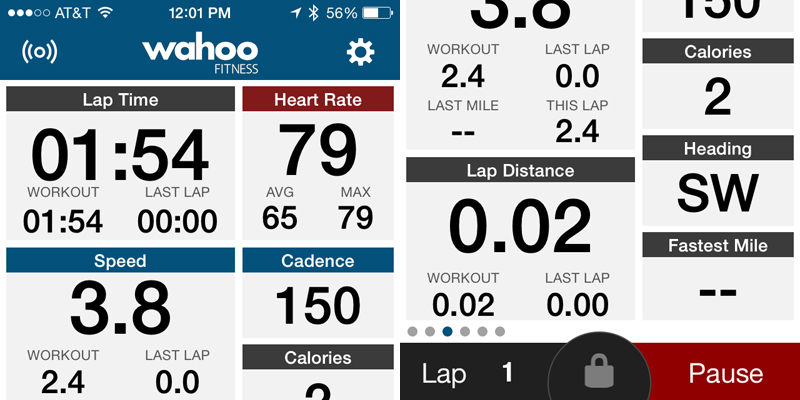 Optionally, if you have a smartphone mount like the Koomus Bike Mount or Delta Cycle Smartphone Caddy for your handlebars, you don't even need a watch. Your smartphone now becomes a cyclo computer.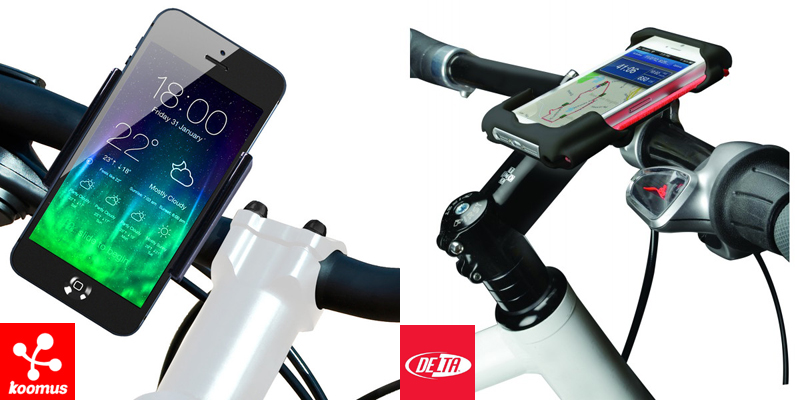 If you don't already have an ANT+ speed and cadence sensor, a popular one is the Garmin Bike Speed Sensor and Cadence Sensor from Amazon. The Mio VELO currently bridges only speed and cadence sensors and does not work with power or running foot pods. They may in the future…

The MIO LINK is currently available in only one color, Blue, and only one band size, Large.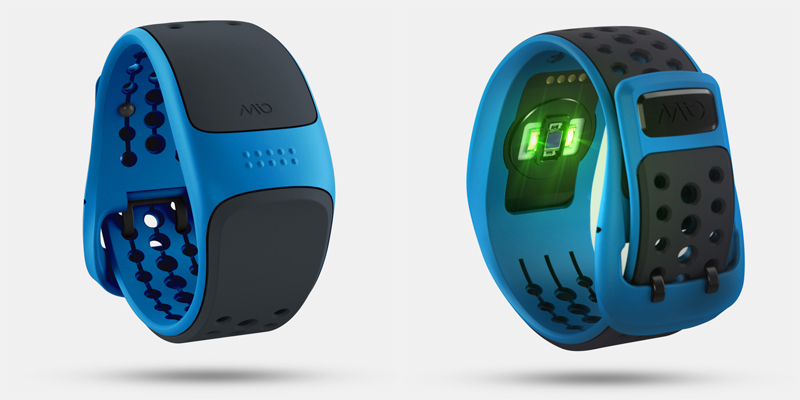 The Mio VELO is available for purchase online at: Amazon and Mio Global
*Product provided by Mio Global. CMP.LY/1 Review
If you have a product you'd like reviewed, contact me at info@weartested.org