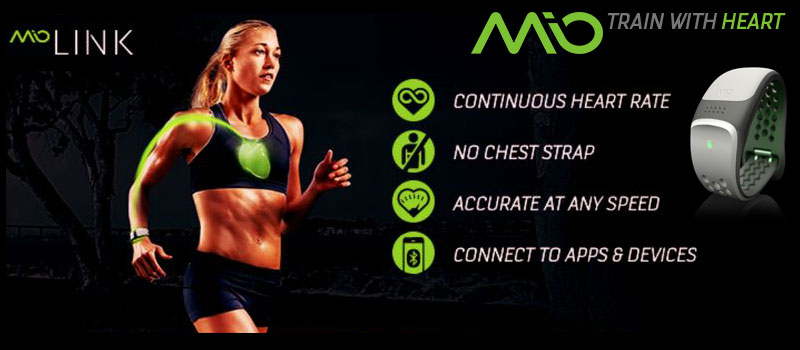 The MIO Global LINK has been highly anticipated since they announced it at the Consumer Electronics Show (CES) earlier this year. MIO Global launched their MIO ALPHA watch last year and we did a full review of MIO ALPHA a year ago. Then it followed by licensing the MIO Heart Rate technology to Adidas (miCoach SMART RUN) and Tom Tom (Runner Cardio GPS). Now, the new MIO continuous heart rate wristband, the MIO LINK, has arrived!

The MIO LINK includes the MIO continuous technology with EKG-accurate heart rate data at performance speeds. But now, you don't have to deal with an uncomfortable chest strap and train with heart in comfort. Simply connect to your favorite fitness apps and sport devices with Bluetooth Smart (4.0) and ANT+. Yes, it comes with simultaneous support for BOTH protocols. Available in two sizes for different wrist sizes, the MIO LINK is also water resistant up to 100 feet depths. The MIO LINK has a rechargeable battery that lasts about 10 hours on a full charge.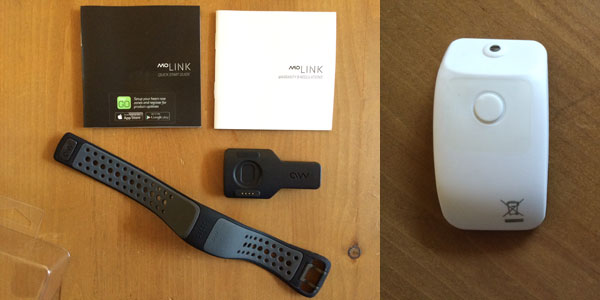 Heart Rate Training
I truly believe in heart rate training especially after reading Dr. Phil Maffetone's Big Book of Endurance Training and Racing and getting personal mentoring (disclosure: Dr. Maffetone is an advisor to the Natural Running Center and also a client of mine). In brief, here is why heart rate training is important from MIO Global's web site:
Provides a real-time, continuous, dynamic representation of your physiological response to different types of exercise
Helps prevent injury caused by overtraining and improper pacing
Assists in training efficiency & effectiveness by telling you when you're below, in, or above your target heart rate zone
Help develop the body's ability to use fat as fuel
Allows individuals to effectively track their progress
Personally, at my ripe age of 55 and competing in Masters/Senior track & field events, injury-prevention is key. For endurance training days, using body fat as fuel is also key.

Here's a quick summary to understanding what the different zones used by the MIO LINK system are:
ZONE 1: VERY LIGHT – Training in this zone encourages the flow of blood, which is optimal for maintaining a healthy heart and recovering after a difficult workout.
ZONE 2: LIGHT – Training in Zone 2 enhances endurance and the efficiency with which you use fat and carbohydrates as fuel. Some call this the "fat-burning zone" because this is the best zone to train in for those who wish to lose weight.
ZONE 3: MODERATE – Zone 3 training helps to delay fatigue caused by lactic acid. This kind of training is made up of moderate exercise, which helps to improve aerobic fitness.
ZONE 4: HARD – Training in Zone 4 should be done in short bouts. These high-intensity workouts improve maximum performance capacity.
ZONE 5: MAXIMUM – Training in this zone is not recommended for inexperienced athletes, and it should only be done for short periods of time. These workouts assist athletes with their top-end speed development and performance.
This is of course just a suggested default range. You can customize the upper and lower boundaries of your heart rate zones through the new MIO GO app available for download from the Apple App Store and Google Play store. You can also see that the LED color light indicator on the MIO LINK mirrors that of the various heart rate training zones.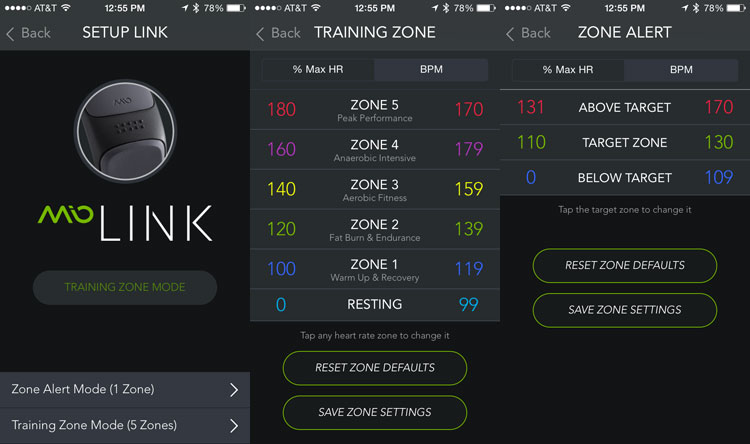 The MIO GO App

The new MIO GO mobile app reaches beyond simple fitness tracking by providing an interactive virtual training experience using heart rate to optimize your indoor workout. With visually stunning video footage of some of the coolest places you can hike, bike, row or run, MIO GO's Adventure Trips allow you to virtually bike through France or hike Patagonia – all while at the gym (on a bike or treadmill).

If you chose to run outdoors, then the MIO GO app can be used standalone with your MIO LINK. Most of you will probably use it with your fitness app like Wahoo Fitness, MyFitnessPal, MapMyRun, RunKeeper, etc.
To go on a virtual adventure, choose your course on MIO GO, connect your MIO LINK to the app to track heart rate zones, calories burned, pace, etc., and start! The MIO GO dashboard include the following stats: time, speed, gradient, distance and calories, heart rate, power, and pace.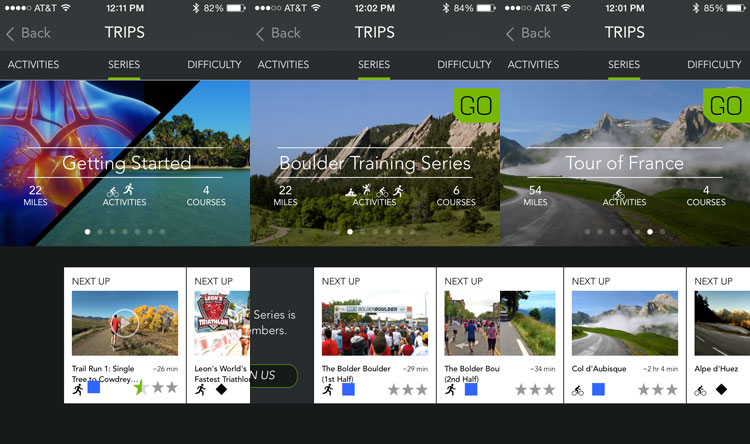 The MIO GO app comes with four free courses (Getting Started). Others can be purchased and downloaded by starting a MIO GO membership for $59.99 per year or $5.99 per month (in-app purchase).
NOTE
These courses have very large file sizes (0.5GB and up each) so if space is scarce on your smartphone, don't download them all at once.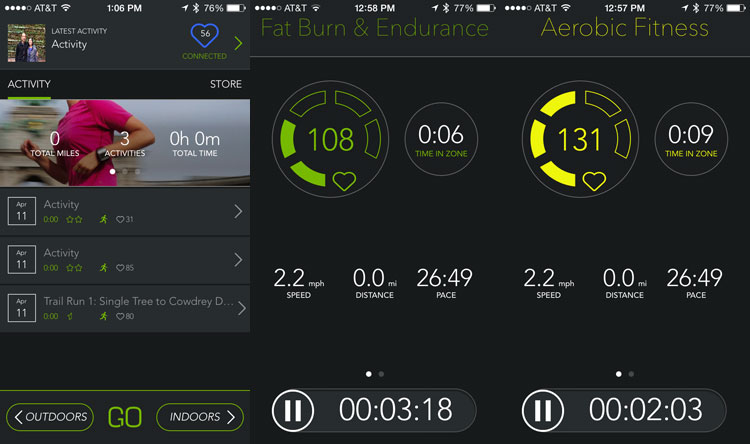 So how did the MIO LINK performed?
The MIO LINK is really simple to set up and use – fully charge the MIO LINK before use, press and hold the MIO LINK button to activate, and you are now in standby mode, ready to pair up via ANT+ AND Bluetooth SMART.
I currently have two chest strap heart rate monitors that I use with my Magellan ECHO (Bluetooth) and Garmin Forerunner 610 (ANT+). Out of the box, it replaced BOTH my straps. And after using the MIO LINK for a couple of runs, it has PERMANENTLY replaced them. The comfort factor alone is enough to decide it for me!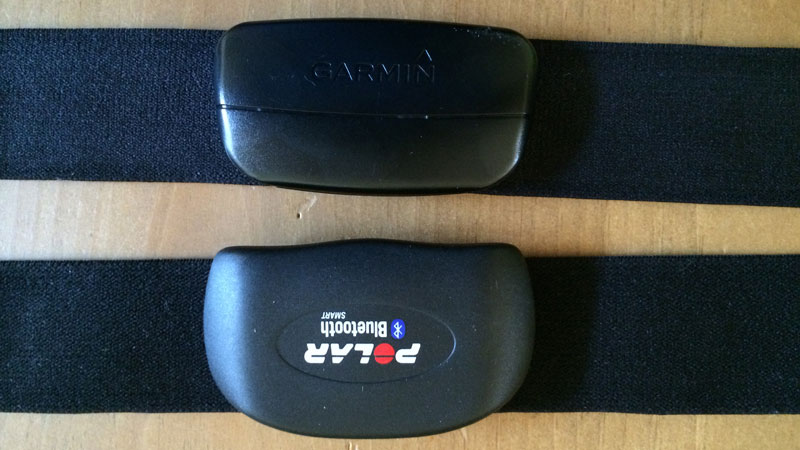 With my Garmin Forerunner 610, I now only bring along the MIO LINK instead of the chest strap ANT+ HRM. As for my Magellan ECHO, I bring my iPhone 5S or 5C and MIO LINK – ditched the chest strap Bluetooth HRM instead. Everything else stayed the same so change is easy and permanent!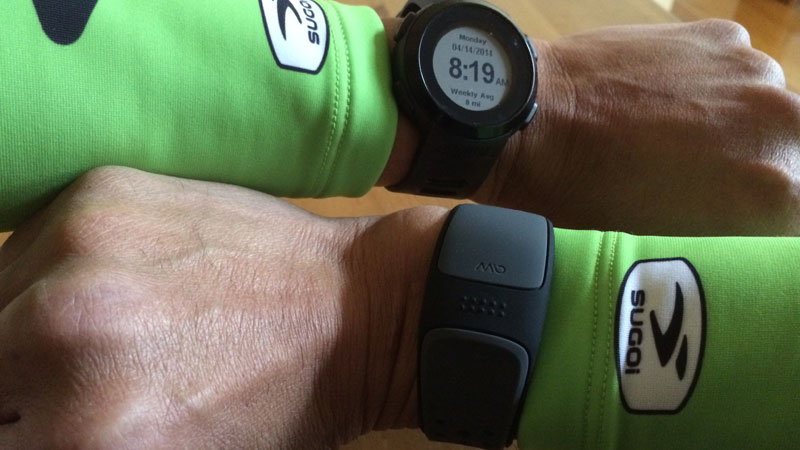 Make sure the MIO LINK is snug on your wrist with the optical sensor on the back making good contact with your skin. You should wear the MIO LINK above, and not directly on top, of your wrist bone. If it is loose or does not make good contact with your skin, you'll get some erratic readings or loose connection with your paired devices.
I'm not too crazy about the MIO GO app because I do all my runs outdoors and I stay away from a treadmill as much as possible. But if I am on a stationary bike for cross training or if the weather is bad, then the virtual training feature is awesome – something different, challenging, and more engaging than watching TV or listening to music. Some of the sceneries are to die for! The iPhone version does not display video though…

Lastly, the form factor could still be improved with technological advances to make it more compact and thinner in width – maybe like the old Live Strong band? Or integrated into our clothing? That is the ultimate heart rate monitor for me!
How is the MIO LINK different from the MIO ALPHA?
The MIO LINK has no display, up to 5 heart rate zones, supports ANT+, and is about a half size smaller. There is also only a single button and single LED light on the MIO LINK. The rest of the product features are identical.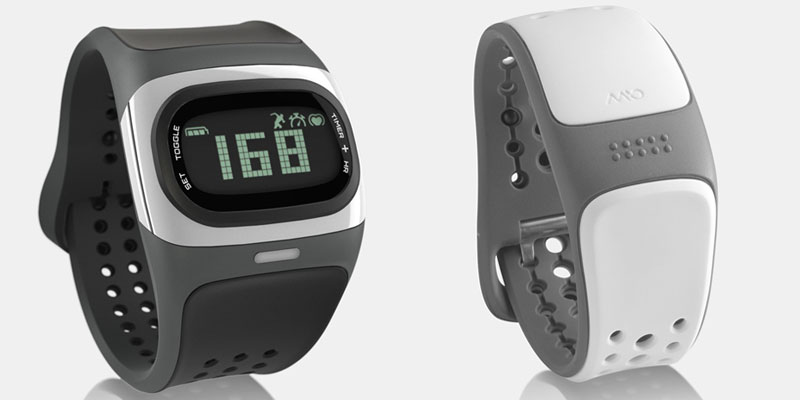 The MIO LINK is currently available in two colors: White, Black.
Train Smart. Train with Heart!

The MIO LINK is available for purchase  online at: MIO Global
*Product provided by MIO Global. CMP.LY/1 Review
If you have a product you'd like reviewed, contact me at info@weartested.org