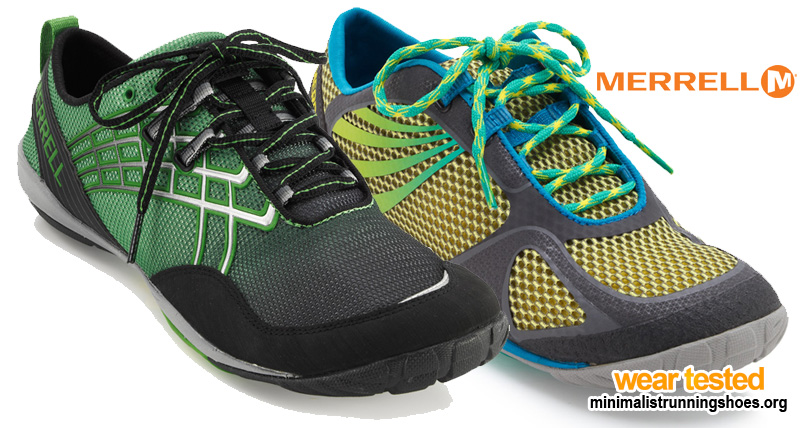 Merrell has updated their popular Trail Glove and Pace Glove trail running shoes with three key updates. First, the shoe has less structure on the uppers thus allowing it to move freely with the foot for an even greater barefoot experience. Merrell also used all seamless materials for a soft natural feel on the foot.
Secondly, the rock plate now has grooves cut into the plate. Runners will feel less "slappy" (loud) and more flexible but still offers the minimal protection needed on trail. This design provides a more natural feeling and rolls better with your foot on varying terrain.
Lastly, with the Trail Glove 2 OMNIFIT lacing, Merrell removed two of the closures (just like the women's Pace Glove) to help open it up for an easier on-and off, and also allows the foot to splay more. Some runners were also having the bottom 2 closures putting pressure on the top of their foot thus Merrell corrected this for a more natural fit and feel, while still maintaining excellent foot hold on the instep.
For the Pace Glove 2, the elastic heel collar has been replaced with a more traditional collar. Some runners may be having problems with the elastic heel collar on their Achilles…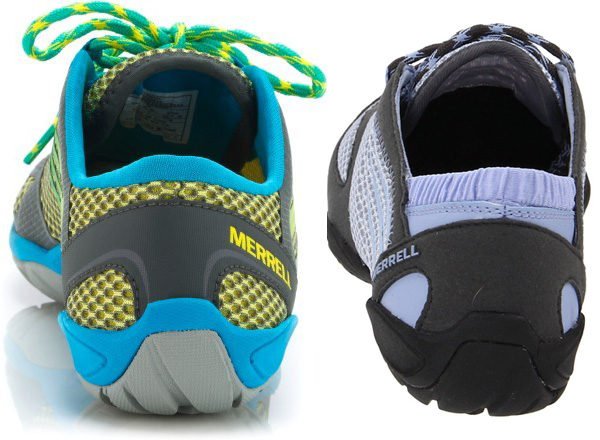 But the Merrell Trail Glove 2 and Pace Glove 2 did not make any changes to the arch area that a lot of runners have a fit problem with. The arch design provide great foot hold and hugs up under the arch, without hindering the natural movement of the foot. That is the main reason why Merrell kept the best selling trail glove fit and feel in the arch area.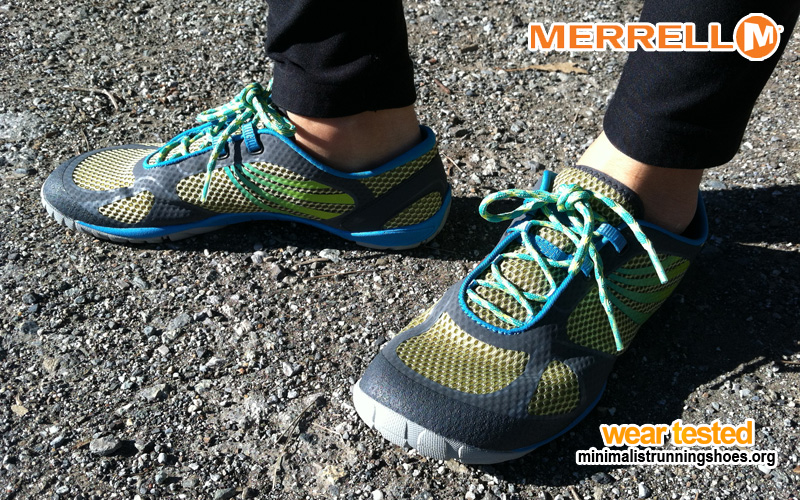 My female wear tester and myself tested the latest versions of the Trail Glove and Pace Glove on varying terrains and very impressed with the new changes (for the better). Both the Trail Glove 2 and Pace Glove 2 actually felt more solid than the initial version.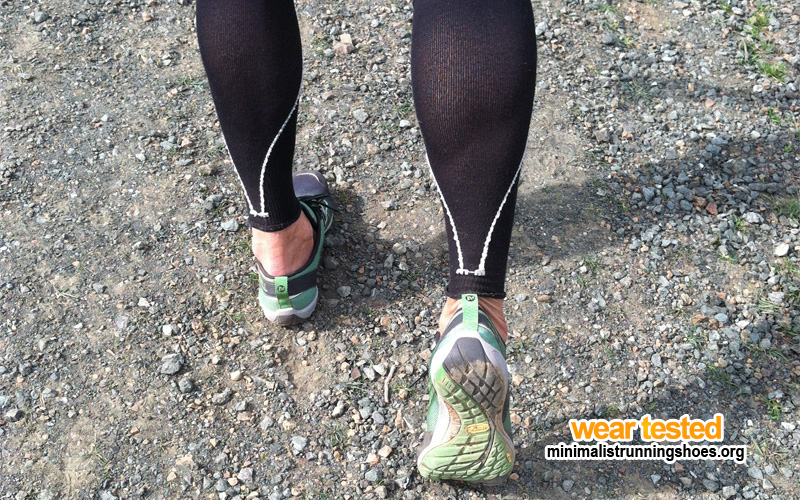 I did not have a problem with the arch area on the original Trail Glove or the Trail Glove 2. Same for my female wear tester with the Pace Glove and Pace Glove 2. Personally, the Merrell Trail Glove 2 made an already favorite shoe of mine even better with their latest version thus making it a 5 star rated shoe in my book – I simply cannot find any problems with the shoe after running sockless in them on trails, asphalt, and track for over a month. No hot spots or bruised foot running on non-technical trails sockless is my ultimate test.
The Merrell Trail Glove 2 for men are available in many colorways from different retailers including these:
The Merrell Pace Glove 2 for women are available in many colorways from different retailers including these:
The Merrell Trail Glove 2 and Pace Glove 2 is available online at: Merrell, REI, and Zappos.
*Product provided by Merrell. CMP.LY/1 Review
If you have a product you'd like reviewed, contact me at info@weartested.org