Merrell will be officially launching a zero drop minimalist road shoe with the Merrell Road Glove for men in Spring 2012 (Dash Glove for women).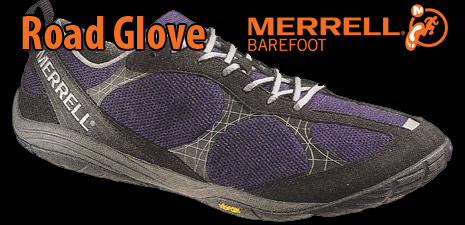 The Road and Dash Glove have synthetic leather and breathable air mesh uppers with reflective materials. They also have a fused rubber bumper. The midsole does not have the shock absorption plate found in the Trail Glove and also has a pancake flat Vibram outsole for road running.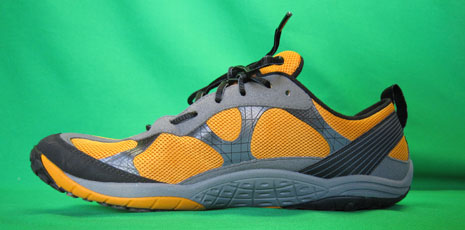 Being strictly a road runner (asphalt/concrete) for over 25 years, I've been running mostly trails for the past 6 months. And it is refreshing to finally see a road shoe from Merrell as I've been alternating the Trail Glove with a few other minimalist road shoes for asphalt.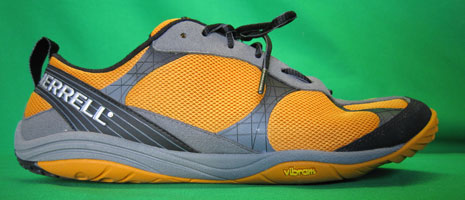 As a minimalist road runner, I look for a super-lightweight shoe that is zero drop or close to it, with no additional cushioning other than the outsole (which I prefer to be hard), extra-wide toe box (a MUST), and flexible. A little toe spring is fine with me as long as the toe flex area is soft but no toe spring is preferred.
Obviously, a flat outsole with no pronounced lugs like on trail shoes is needed for road running. For traction and grip, the mini-lugs and mini-treads on the Road Glove is perfect. And it also help with moderate trails.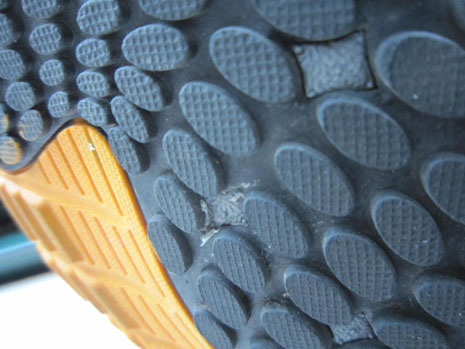 The Merrell Road Glove weighs in at 7.4 ounces (US Size 10) and have a stack height of 10mm. Like the Trail Glove, there is no removable insole and is zero drop. Amazingly, I can wear my Correct Toes and fit into the Road Glove – can't do that with the Trail Glove.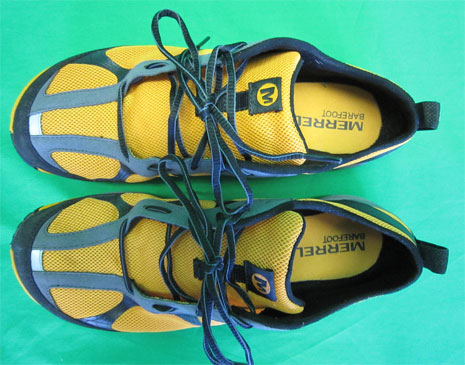 The Road Glove has the same fit for me as the Trail Glove. For those of you whose arch are too snug for the Trail Glove, you might want to give this a try as there is much more vertical space in the Road Glove between the footbed and your arch. The uppers of the Road Glove seemed identical to the Trail Glove – soft, light, breathable.
The lacing system is very different than the Trail Glove – the Omni-Fit lacing is no longer available. It is not needed for regular runs on the road but for speed work, this is something that is seriously needed. I hate to switch shoes for speed work and keeping a single shoe for all workouts is highly desired.

A nice touch is the addition of a reflective patch on the front of the shoe for night running. It could even be better if more reflective material can be added (especially the sides) now that the days are shorter – unfortunately the Merrell logo is not reflective; it just looked like it should.
How did the Merrell Road Glove perform?
When I first put on the brand new shoes, the heel to midfoot section feels elevated compared to the forefoot. I decided to walk a couple of miles in them to see if it flattens out. It didn't after 4 miles. So I decided to walk in them until it truly feel comfortable as I'm pretty cautious about testing running shoes ever since one pair (toe box was super-narrow) caused a stress fracture that sidelined me for 8 weeks.
Any pair of minimalist shoe launched in 2011 or 2012 should feel great on your feet the second you put it on. Fortunately, another long walk with my dogs did the trick. The Road Glove feels really flat and super-comfortable as expected of all Merrell shoes!
My first run is on an asphalt bike trail (Sawyer Camp) next to the moderate trails that I normally run on. Because of earthquakes in Northern California and being right on the San Andreas Fault, the bike trail had lots of repair done on the cracks in the asphalt so the surface is slightly uneven and slippery when wet. The Merrell Road Glove is one of the few minimalist running shoes that I have worn that performed better than I expected on this asphalt bike path – firm and flat outsole, great traction, lightweight, and lots of space for my toes to splay to its max in the toe box.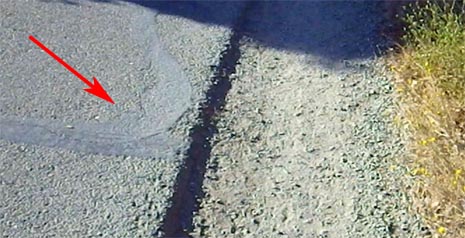 Subsequent runs have been on slightly flatter and smoother surfaces including recently paved streets and the local high school tartan rubber track. The Merrell Road Glove is THE road running shoe for me! For longer runs like marathons and ultras, I will have to try out the Merrell Bare Access (Bare Access ARC for women) which has moderate cushioning – my aging body might fare better in terms of recovery time.
Last weekend, I raced in a local 5K on asphalt/gravel with the Road Glove. It's my first race for 2011 and first real run after NOT running for 2 months due to my stress fracture. Even though a previous Maffetone heart rate monitor training (HRM) run of 6 miles (at 125 BPM) indicated that I'm 2 minutes slower than 2 months ago at the same BPM (almost the EXACT speedup from 2 months of HRM training) , I had to do it – not really running (jogging and brisk walking plus bike riding is not the same) for 2 months is killing me! I finished without pain and injury but averaging 160 BPM! It was 3 minutes slower than what I had planned – 25 minutes 37 seconds. I was second in the '50 to 59′ age group – got a ribbon instead of a trophy. Back to HRM training to regain my 2 months speed gain and running in another 5K in three weeks. The Road Glove is still AWESOME. I was switching back and forth between asphalt and smooth gravel/dirt whenever I can to lessen any chance of re-injury my foot.
The bright spot, my 14 year-old daughter Claire won the '18 and under' age group, 2nd female overall, and 11th overall – from a total of 123 runners!
Is there anything I don't like about the Road Glove?
Probably the tongue and/or the lacing system – my pet peeve. Because of the way I lace the shoes to allow for maximum forefoot room, the tongue sometimes exposes areas where dirt and small rocks can enter into the shoe (trails only). Probably caused by  the tongue sliding to the left or right every single time. I prefer an integrated (stitched to the uppers) and non-sliding tongue like that on the Brooks Green Silence or VIVOBAREFOOT Aqua Lite or Nike Free Run+ 2 or Skechers GoRun.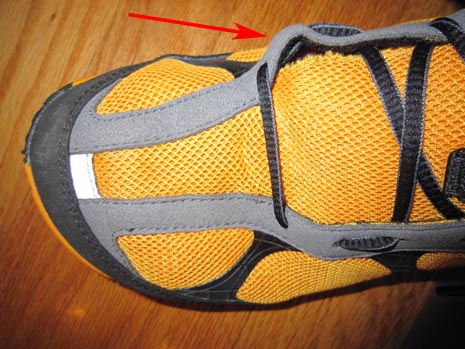 Just as the Trail Glove can be used for running on asphalt, the Road Glove can also be used for running on moderate trails. Small and sharp rocks are still a problem as with the Trail Glove. Other than wet mud, the Road Glove works really well for non-technical trails. The Trail Glove favors the trails and I also used it for roads. Now the reverse is true for the Road Glove.
The Merrell Road Glove is a long awaited minimal shoe for road runners. And it is probably the perfect shoe for almost everyone including those who do not fit on the Merrell Trail Glove. If you are not running technical trails, the Road Glove will perform just as well as the Trail Glove or other minimalist trail shoe.
The Merrell Road Glove is available in 5 colorways for men's: Twilight, Dark Cheddar, Smoke, Black/Lime, and Ash/Gold.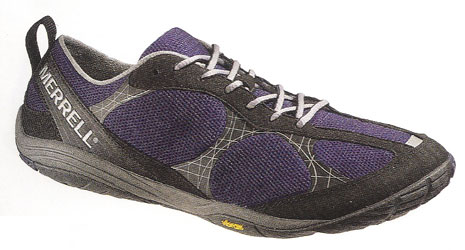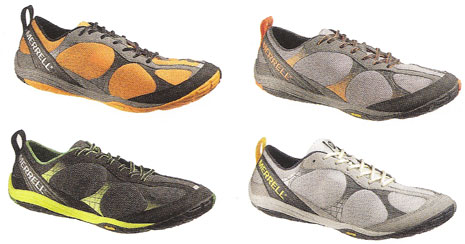 The women's equivalent, Merrell Dash Glove, is available in 5 colorways for women's: Ultra Marine, Lime Zest, Black, Lychee, and Calypso.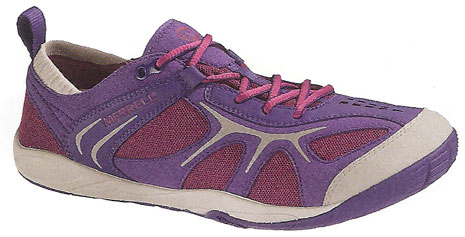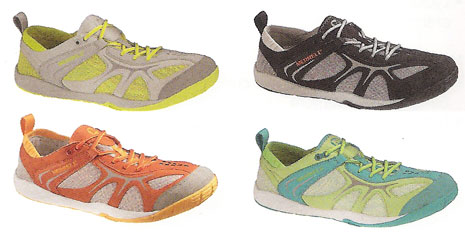 The Merrell Road Glove will be available in Spring 2012 from Merrell and Zappos.
*Product provided by Merrell (MSRP $100). CMP.LY/1 Review
If you have a product you'd like reviewed, contact me at info@weartested.org