Lizard Footwear is a leading brand in the Italian industry for sports sandals. It was created in Italy in 1992. Firmly established as an authentic outdoor brand, Lizard footwear is characterized by its constant search for perfection and by its use of innovative and unique materials that have always inspired this brand's philosophy. Lizard is still one of the few Italian brands that can boast production at its factory in Italy.
Lizard collections include different models dedicated to water activities with its marine, outdoor and travel series. Comfortable shoes with or without strings, boots and loafers, sports and technical sandals are all ideal companions in recreational adventure, sport, travel and at leisure.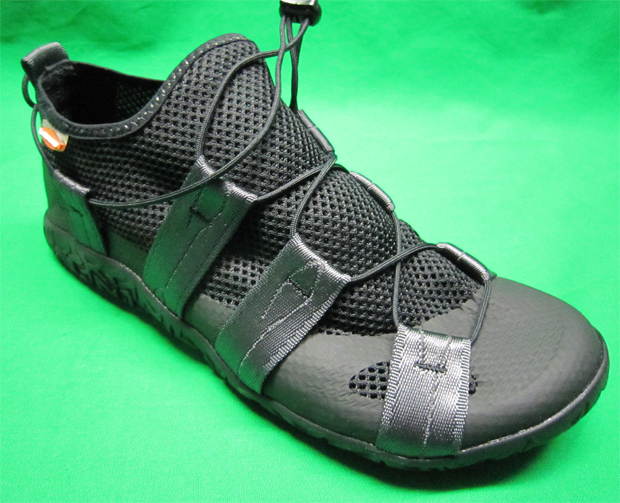 Lizard's Kross shoe is designed as an extension of the body, featuring a lightweight Vibram rubber outsole. The proprietary Kyodo Sole units promote natural barefoot posturing while a self-cleaning, multi-directional tread pattern ensures the best grip on rock, mud and wet surfaces. Microfiber and 3Dair mesh ventilate the foot. It offers anatomic footbeds, in male and female versions.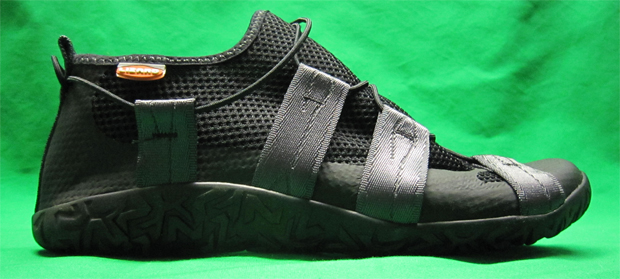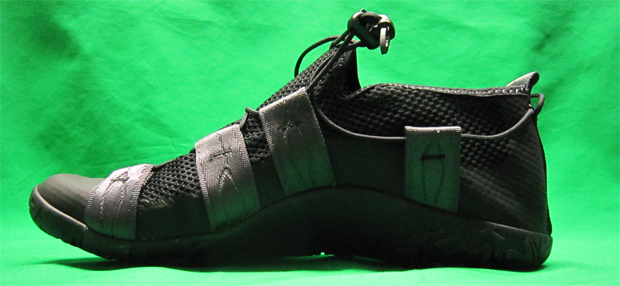 The tridimensional mesh is highly breathable and resistant to abrasion. The very soft upper has a quick fastening system with a lace which wraps the foot; firm and comfortable.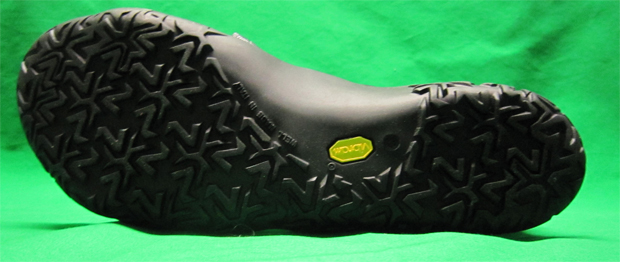 The soles guarantee maximum hold, performance and durability. The newest SUPERTREK formula is used to produce a mix with as much grip as climbing shoe rubber, but longer lasting and more resistant to the elements.
So did the Lizard Kross perform to expectations? My Men's US Size 10.5 weighed in at 8.4 ounces and a measured stack height of about 14mm. The  heel-to-toe differential is about 4mm. The length of the shoe is about 0.5 inches longer than most of my other similar shoes and it has a super wide toe box.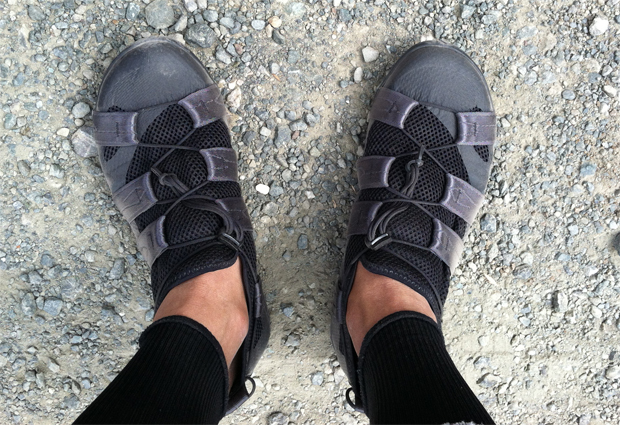 I had a hard time getting the quick fastening lacing system to stick. The ability to adjust both the ankle and foot fastening is highly desirable but I have problems with the keeping the adjustments locked in. This may be an issue for off-road runners who are racing as the shoe won't be snug on their feet. My preference however is to wear them loose.

The Kross exceeded my expectation as I have not seen any of Lizard's products before or had any hands-on time with their prototypes at tradeshows. Running sockless with the Kross on a mix of non-technical trails and asphalt, I can feel the ground (less than 10mm forefoot thickness) and every small pebble or rocks that I stepped on! My foot got a real workout similar to wearing the Merrell Trail Glove. The traction on trails is good and excellent on slippery asphalt. The Kross will also make a great hiking shoe and general purpose outdoor shoe.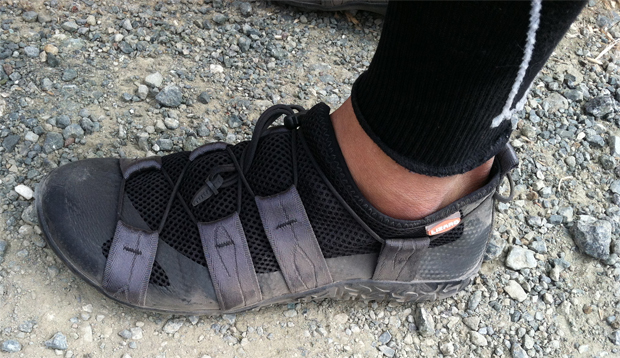 The Kross is available in many colorways including black, red, grey, and blue for both men and women.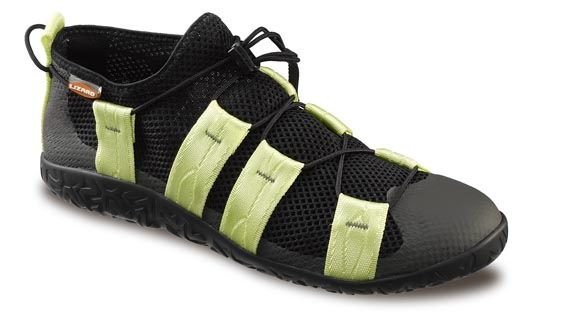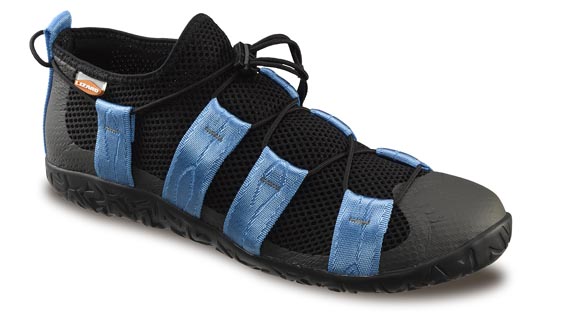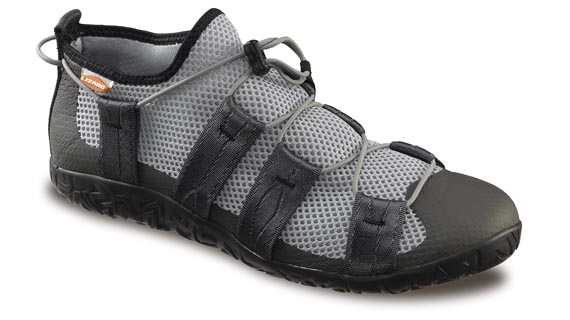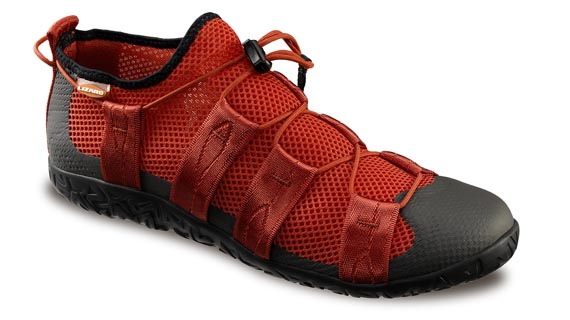 Looking forward to 2013, the Kross collection will expand significantly to include four new styles: Scramble, Amphibious, Terra and Neo. These new styles address the hiking and wet outdoors – most are outfitted with cutting edge details like Kevlar or neoprene to thrive while scrambling, rafting or camping.
The Lizard Kross is now available for purchase at: Lizard Footwear
*Product provided by Lizard (MSRP $89). CMP.LY/1 Review
If you have a product you'd like reviewed, contact me at info@weartested.org