The long awaited and hugely anticipated zero drop trail running shoe from fell and trail running experts Inov-8 is finally here. I've previously tested one of their new running shoes, the Road-X 222, which has been re-designed to be the new Road-X Lite 155 and is scheduled for release in May. I was really impressed with the Road-X 222 and they did not disappoint with their Bare Grip 200 trail shoe.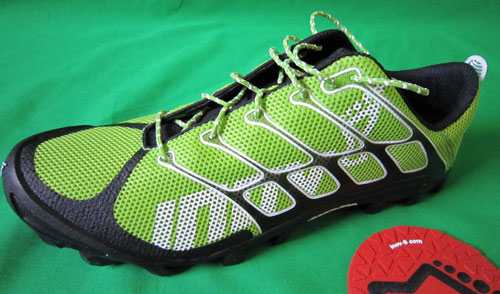 Testing this shoe made me appreciate trail running even more. Prior to testing the new trail shoes, over 80% of my runs have been on roads and tartan track. With the Merrell Trail Glove, GoLite Tara Lite, and Inov-8 Bare Grip 200 trail running shoes, I've been running trails for 3 weeks straight! It's kinder to the body except for hard packed trails. Now it's more like 50/50 road/trail runs for me.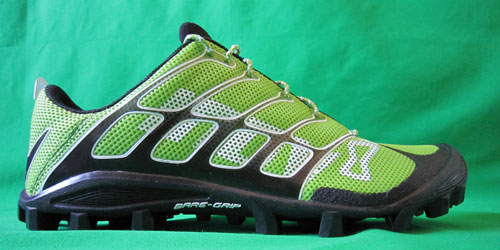 I've been wearing the Merrell Trail Glove for both road and trail running lately and added the Bare Grip 200 to the rotation for trails. At first glance, you can see the Bare Grip 200 has a narrower toe box than the Trail Glove and comes with the new Bare Grip outsole.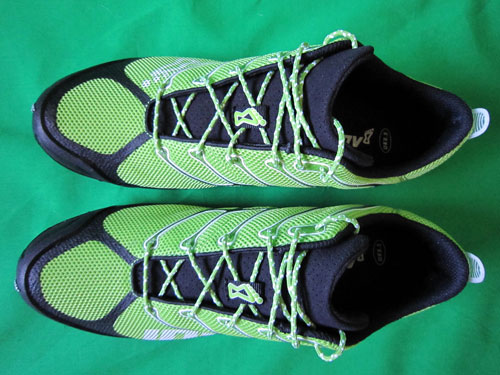 From the picture below, you can see that the Bare Grip 200 has a narrow toe box but my foot actually sits below the narrower front part of the shoe thus my toes can spread out a bit without getting bruises or blisters. Obviously I still prefer a wider toe box.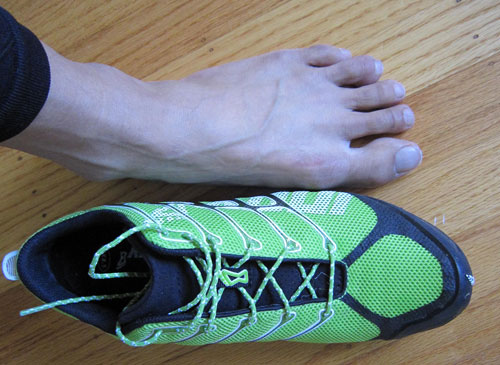 There is NO midsole in this shoe, just the outsole and uppers make up this unique Zero Arrow Shoc-Zone off trail shoe! This is the closest you can get to barefoot running in a harsh environment.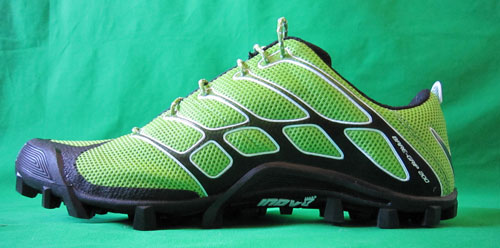 Weighing in at 8.2 ounces and with a zero differential, the Bare Grip 200 comes with a performance last rather than an anatomical last. It made no difference to a beginning trail runner like me.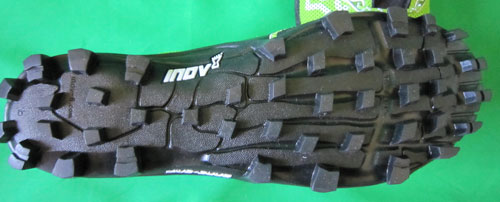 The Bare Grip outsole (more in line with the Mud Roc and X-Talon series) is designed for loose and soft surfaces and it performed a lot better than the Merrell Trail Glove on thick wet mud and slippery trails. I never slipped while going full speed over wet slippery mud. With the Trail Glove, I had to slow down significantly while doing the same trail the next day.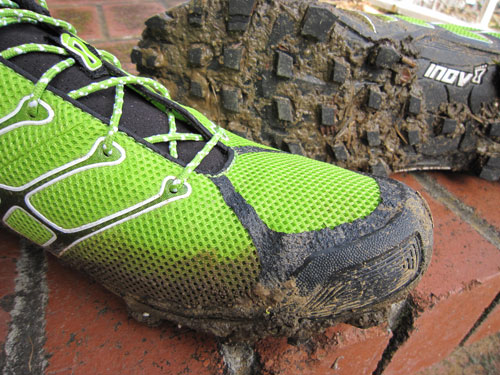 The uppers is made of lightweight and breathable mesh fabric. The lacing system is typical Inov-8 and is anatomically positioned to cradle the mid-foot behind the metatarsal heads thus providing a secure adjustable hold, while allowing the forefoot to flex naturally.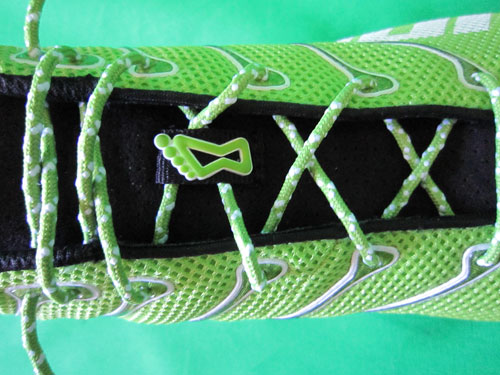 The polyurethane laminate (TPU) on the upper mesh also doubles as part of the lacing system.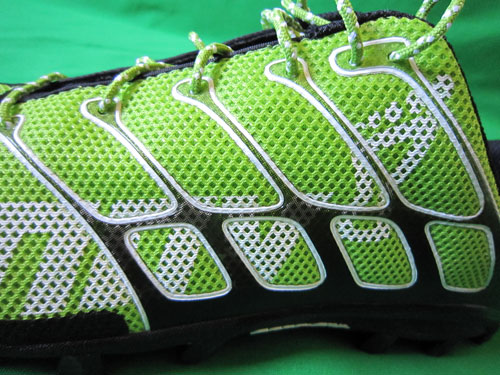 All in all, I ran two different trails with both the Bare Grip 200 and the Trail Glove to do a fair comparison. Both shoes performed wonderfully on both trails. But the Bare Grip 200 did much better in mud, hands down. I'm glad I have two different trail shoes that I can pick from depending on the types of surfaces I'm running on.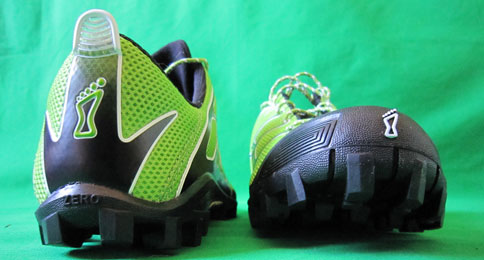 I'm glad I took the pictures of the shoes before running on the trails because it is really dirty looking now! Mud and water puddles are no longer obstacles to trail running with the Bare Grip 200 and I invite them. The imprint left on the mud by the Bare Grip 200 without the "it's stuck" suction sound of other trail shoes make me smile.
However, I would have preferred that Inov-8 made a wider toe box for the Bare Grip 200. That is probably the only obstacle preventing a lot of trail runners with wide feet from trying these on. And that would be such a shame with such an awesome shoe. Maybe Fall'11 will bring an anatomical last with a wider toe box…
The Bare Grip 200 is currently available from Zappos and Road Runner Sports.
*Product provided by Inov-8 (MSRP $110).
If you have a product you'd like reviewed, contact me at info@weartested.org