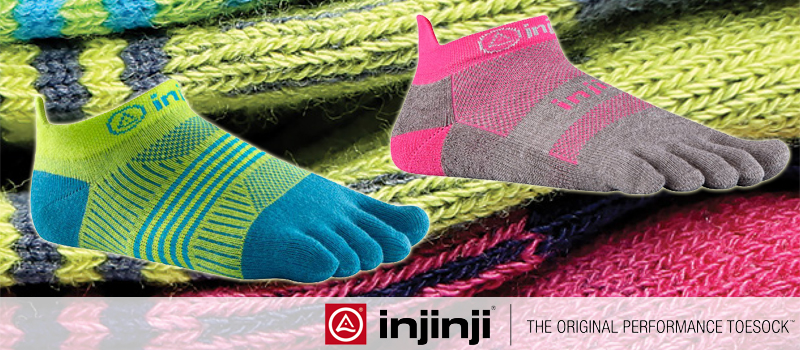 I'm not one that wear socks when running unless it is very cold and my toes are really numb. But I do wear socks when wearing dress shoes and business casual shoes (sometimes). Recently, when cycling in cold weather, I had to resort to wearing toe socks. A few of my female wear testers wear socks so when Injinji launched their new Women's Specific Fit Performance 2.0 Run socks, I jumped at the chance. We also tested out different fiber content to see which ones we like.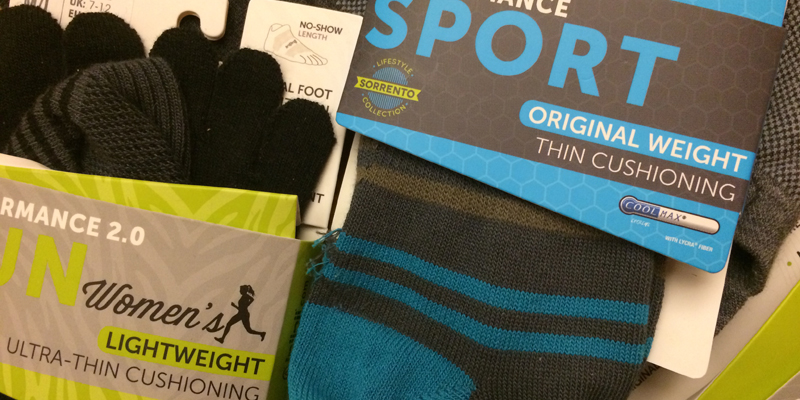 Designed for women, Injinji's new socks have a female-specific toe-fit which is typically narrower than a male's foot, with an increased heel to toe stretch. There is also a flex arch support which increases the 2 way stretch while minimizing the 4 way stretch – it can accommodate a wider range of women's sizes. It's lower profile mirror the silhouette of most female running shoes. The result: a better snugger fit throughout the toes without any excess material.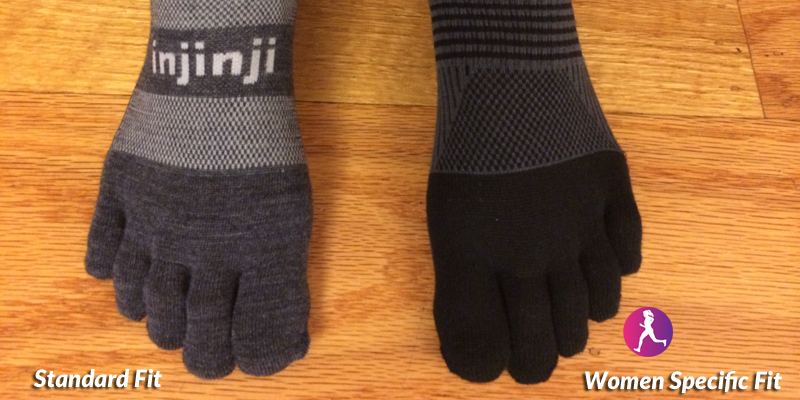 The Injinji Outdoor Series is made from Nüwool™ Merino wool fiber for the ultimate in foot comfort and performance. These socks have the desired level of cushioning, stability, support, and comfort for all outdoor activities while preventing blisters and maximizing wool's inherent natural properties making it ideal for all weather conditions. Nüwool™ is Injinji's own Merino wool made from the finest Australian wool. It is compact spun to provide superior durability and prevent itching. Nüwool™ also provides maximum temperature control, odor resistance and wicks moisture away from the foot.

The Injinji Run Series is engineered specifically for runners of any distance to maximize the foot's muscles and joints. Providing the desired amount of cushioning under the foot and ventilation at the top of your foot; keeping you cool, comfortable and blister free in any shoe. The CoolMax XtraLife fiber keeps your feet cool, dry, and comfortable. The abrasion resistant fiber boosts durability and lasts after repeated wear and washings.
So how did the Injinji toe socks perform?
For minimalist runners, you don't want socks restricting your toe splay when running. Toe socks are the perfect complement to minimal shoes for those who wear socks as they allow your toes to splay to the max. Additionally, you won't get blisters or hot spots from socks that are ill-fitted or squashing your toes when running long distances.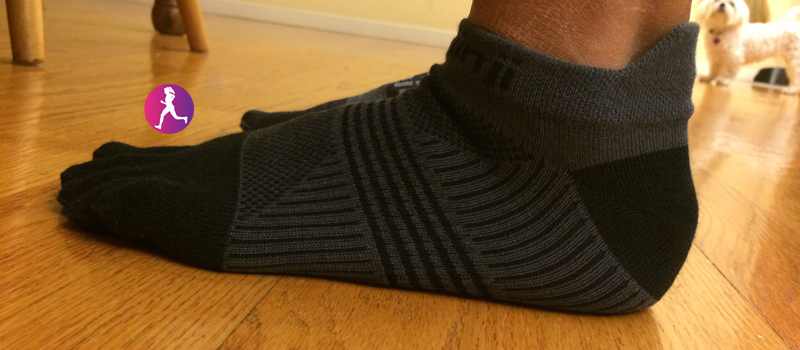 Compared to non-toe socks, toe socks is a no brainer – you cannot fully splay your toes (or naturally splay) when running with traditional socks. If I have to ever wear socks when running (99.99% of the time, I'm sock-less) because of the weather, I will only wear Injinji toe socks. The Injinji toe socks are all blister free, snug, and comfortable for all our runs and rides (cycling).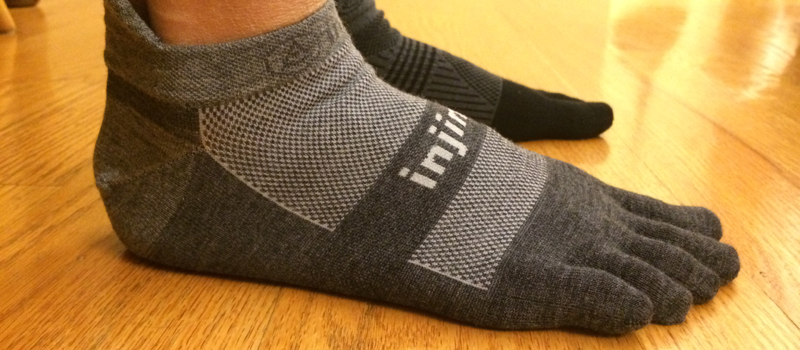 For my female wear testers, comparing the Injinji women-specific fit toe socks to any other toe socks or socks in general,  the Injinji women-specific design (WSD) has a much better fit especially for those with narrow feet. I hear that all the time as both my female testers have narrow feet or thin toes. They always complain about excess materials and loose fitting socks…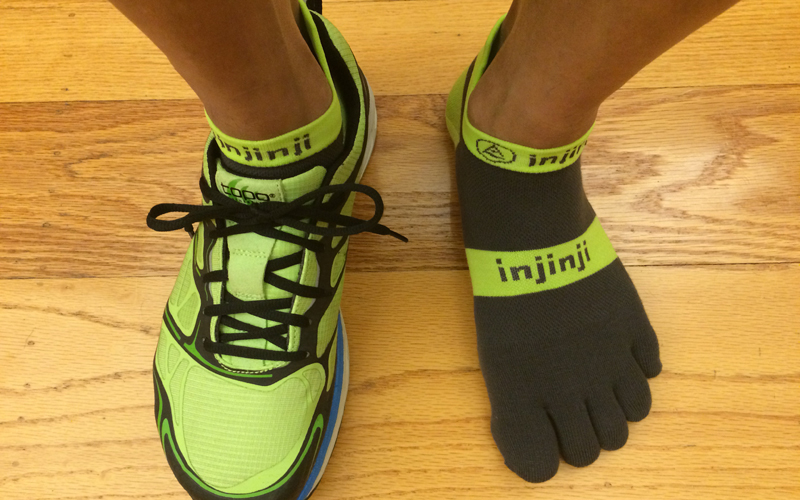 Finally, they both said (and I told them that many years ago) that once you wear toe socks, you will never go back to traditional non-toe socks. But Tabi socks (split toe) are still tolerable. I also discovered that Injinji socks are excellent for cycling in addition to running, walking, and active lifestyle! But we cannot conclude if we like Nüwool™ or CoolMax XtraLife fiber better…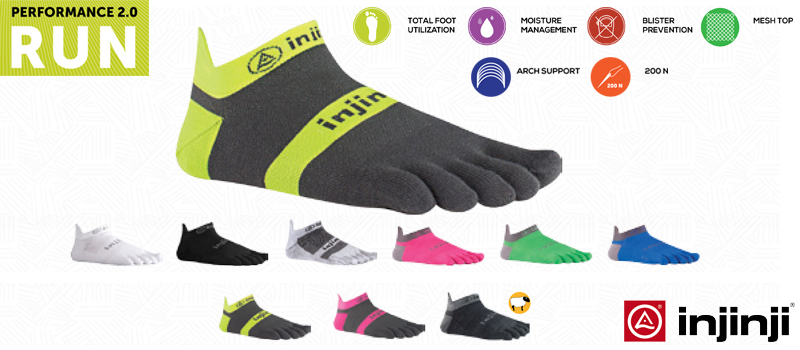 The Injinji Spring & Summer 2015 collection (in multiple colors for men and women) is now available at: Injinji, Zappos, Amazon.
*Product provided by Injinji. CMP.LY/1 Review
If you have a product you'd like reviewed, contact me at info@weartested.org