From the Desk of Robert Yen
Minimalist Shoes Wear Tester – Golf
Robert is a second-generation native of Phoenix, Arizona.  When not practicing law, he can usually be found playing–as he has for the past 44 years–one of the nearly 300 golf courses in and around the Phoenix metropolitan area.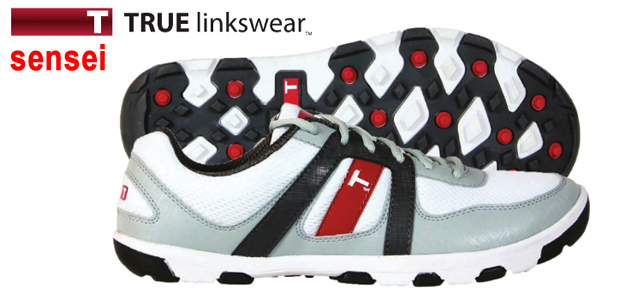 This review is written from the golfer's point of view. For a runner's point of view, please read Nick's TRUE Sensei review.
"Sensei" is an expression in Japanese used to address a teacher, but it's also a term used to show respect to someone who has achieved a certain level of mastery in an art form.  In its relatively brief existence, TRUE Linkswear has shown a dedication to innovation and mastery of the art of golf shoe design.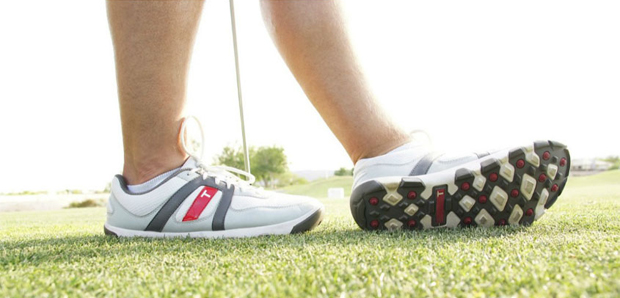 I previously reviewed (March 2012) the original "barefoot-style," Tour model golf shoe introduced by TRUE Linkswear in 2011 and wrote about how its comfort and feel changed my golfing life.  In June of this year I reviewed TRUE's more casual, go-anywhere, go-everywhere 2012 PHX model.  In that review I wrote that the shoes not only had great function and feel on the course, but also that they were comfortable in a variety of settings, e.g., my backyard, at the local grocery, in the parking lot, and even on the cobblestones of Europe.  (And yes, the traction of the cleat system was undiminished by street wear).
In fact, since I first laced on a pair of TRUE's original minimalist golf shoes at the beginning of this year, I've worn them for all but 5 of my last 50-60 rounds.  The only rounds I've played while not wearing TRUE's were to test other brands or to play without shoes at all–in actual bare feet (you'll be surprised by what it teaches about swinging a golf club in balance).  Still, I keep returning to my TRUE's.
I appreciate TRUE's commitment to comfort and function through innovation (which is nothing short of revolutionary in the staid world of golf).  It's often said by customers that TRUE's are not only the most comfortable golf shoes, they're the most comfortable shoes they've ever worn–period.  I agree.  In fact, I think their shoes are so comfortable, I often wear a pair of their more business-appropriate, all-leather "Stealth" models to my office even on non-golfing days.
So if TRUE's are so awesome in the clubhouse, the parking lot, the office, the grocery, strolling down the boulevards, or on the golf course, is there anything you can't do in them?  Well, you wouldn't run a marathon in them, would you?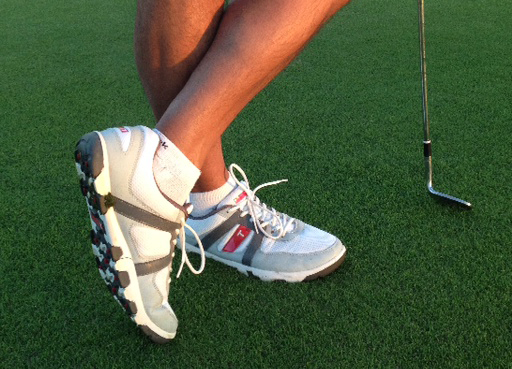 Interestingly, TRUE apparently thinks you should able to wear their shoes anywhere, including a marathon course.  And so this month they're introducing their newest option, the "Sensei."
I've had the opportunity to wear a pair of the "Sensei's" for four rounds.  The things I initially found so appealing in TRUE shoes remain, like the thin, minimalist soles; their sure-footed traction; their lateral stability and the wide and comfortable toe box.  But dramatically different in the "Sensei" is the upper, now made from a lightweight mesh fabric.  The result is the comfort and function I've grown used to in TRUE shoes but with a much lighter more airy feeling.  I can actually feel the breeze cooling my feet (not an insignificant thing on a warm 90 degree autumn day in the Arizona desert.  This is going to be an awesome summer shoe).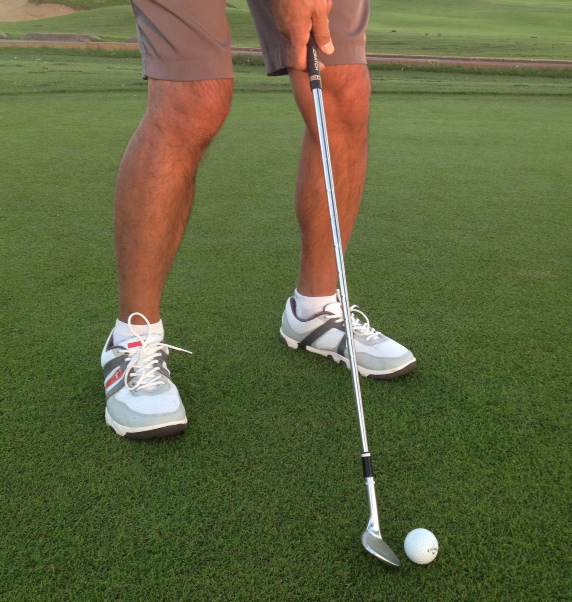 Although moisture and wet course conditions are not much of an issue for desert golfers nine months out of the year, I do wonder how the mesh uppers may fare in wetter or colder conditions.  For those conditions, I understand TRUE is also introducing a water-proof counterpart called the "Proto."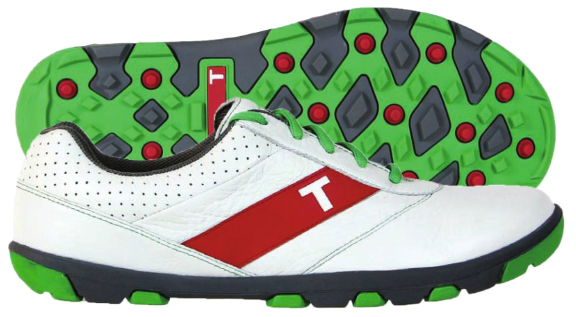 And that brings me back to marathons and October 7, 2012.
That was the day PGA Tour Star, Ryan Moore, wore his TRUE's to win the Justin Timberlake Shriners's Open for Children in Las Vegas.  That was also the day Rob Rigg, one of the founders and owners of TRUE Linkswear finished the Portland Marathon (a distance of 26 miles and 385 yards) in a very respectable 3 hours and 48 minutes wearing a pair of TRUE Sensei's.  Rob has also announced plans to wear his Sensei's when he runs in the New York City Marathon on Sunday, November 4, 2012.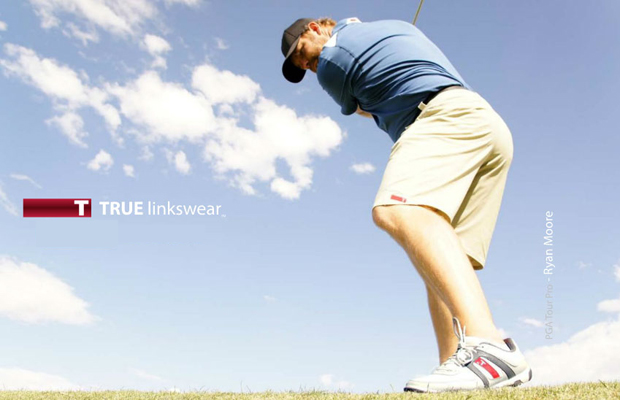 I've tried playing golf in running or cross-training shoes.  They don't work.  There isn't enough traction or lateral stability. But TRUE's Sensei's aren't running or cross-training shoes.  They're GOLF SHOES you can run in.
Pretty crazy stuff.  Golf shoes so comfortable you can wear them on your morning run and if you have any energy left, straight onto the golf course.  Now, if we can just get everyone to play18 holes as fast as Rob runs a marathon!
Check out TRUE's aptly named new offering.  The rest of the golf shoe industry has something to learn from TRUE Linkswear's new "Sensei."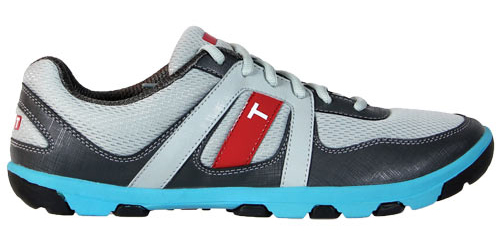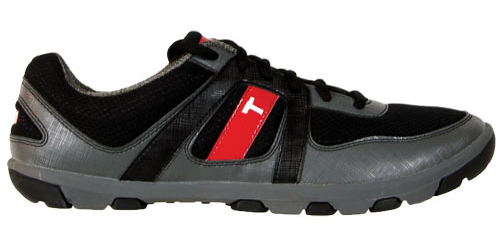 The TRUE Linkswear Sensei is available at: TRUE Linkswear and Golfsmith.
*Product provided by TRUE Linkswear (MSRP $99). CMP.LY/1 Review
If you have a product you'd like reviewed, contact me at info@weartested.org