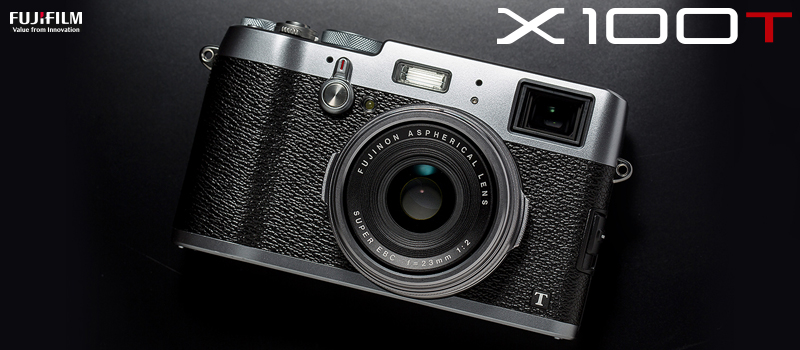 The FUJIFILM X100T is the latest premium compact, fixed lens camera from FUJIFILM designed for photographers looking for the ultimate in image quality, performance and functionality. The X100T comes newly equipped with an advanced Hybrid Viewfinder and an Electronic Rangefinder that now gives users reduced display lag times, automatic brightness controls and a Natural Live View shooting display. And to give photographers a new type of film simulation to work with, the X100T ships with Fujifilm's new Classic Chrome film simulation that delivers muted tones and deep color reproduction for beautifully dramatic images.

Here are some of the unique features of the new Fujifilm X100T:
Advanced Hybrid Viewfinder with Electronic Rangefinder
The FUJIFILM X100T uses an improved Advanced Hybrid Viewfinder with Electronic Rangefinder that allows focusing as if using a mechanical rangefinder. While in optical viewfinder mode, pushing the OVF/EVF switching lever to the left will switch the viewfinder to electronic rangefinder mode. The X100T also uses real time parallax correction for more accurate image composition. Reframing after bringing the image into focus is no longer necessary, allowing for a seamless shooting experience.

You'll can now get highly accurate manual focusing in an optical view finder. The simultaneous display of the EVF area on the screen of the optical viewfinder enables accurate focusing in real time. All you need to do is to turn the focus ring and bring the subject in the EVF area into focus, just like focusing with a rangefinder.
Upgraded Body
The FUJIFILM X100T has an upgraded body that is die cast magnesium on the top surface and bottom of the body for a highly durable and functional design. The X100T's aperture ring, shutter speed dial, and exposure compensation dial now have a groove shaped pattern for an improved feel and grip. The X100Talso features a high definition 1.04-dot 3″ LCD has for extraordinary visibility.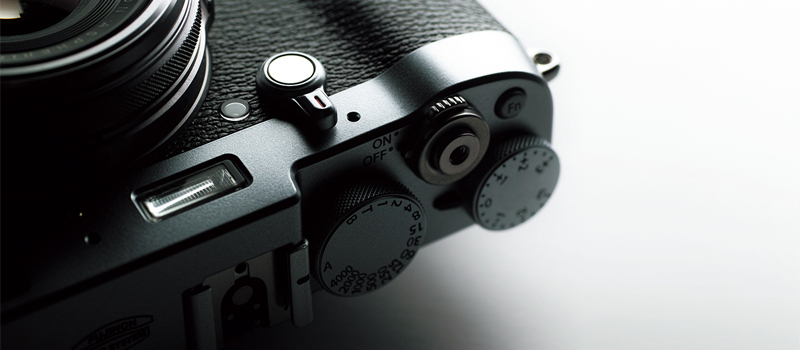 Classic Chrome Film Simulation
Fujifilm's unprecedented image quality has been cultivated through the development of photographic films over the past 80 years and helps to reproduce warm skin tones, bright blue skies and rich green trees, just as photographers remember the scene. The FUJIFILM X100T ships with the new 'Classic Chrome' film simulation mode, which delivers muted tones and deep color reproduction.

Operability
The Q menu can now be customized. Functions of your choice can now be registered to the Q menu. Also, the frequently used functions can be customized on the function (Fn) setting screen. Functions can then be selected immediately.

Video & Movies
Manual Focus is available during video recording, something not usually found in a majority of compact cameras. Additionally, movies can be shot with the optical viewfinder – without switching to live view. This means movie shooting can be enjoyed as if using a film movie camera.
Remote Shooting & Image Transfer
The free FUJIFILM Camera Remote mobile app and Wireless Communication function allows users to remotely shoot, download, and print images from smartphones and tablets via Wi-Fi.

The mobile app allows remote shooting from smartphones and tablets. Images can be transferred easily to smartphones and tablets on the spot. If you have an instax printer, photos can be directly sent from the camera to instax SHARE SP-1 printer (see our review of the FUJIFILM INSTAX SHARE SP-1 Wi-Fi printer here).
Conversion Lenses

The FUJIFILM X100T comes with a bright FUJINON 23mm F2 fixed lens. There are however two lenses available for use with the fixed lens –  Wide Conversion Lens and Tele Conversion Lens. The dedicated wide conversion lens is for expanding the field of view by multiplying the fixed focal length by approximately 0.8x, converting it to 28mm (35mm format equivalent) whereas the dedicated tele conversion lens is for narrowing the field of view by multiplying the fixed focal length by approximately 1.4x, converting it to 50mm (35mm format equivalent). The combination of these three lenses covers almost all areas of shooting.
Review Summary
We have tested many compact cameras here (FUJIFILM X-A1, PENTAX Q10, PENTAX MX-1) but the FUJIFILM X100T is my favorite (and my two kids who are into landscape photography). The X100T simply has an appealing built, design, compact, and have that quality feel in your hands. It will quickly replace all your point-and-shoot cameras because of its size and unquestionable superior photo quality compared to other compact mirrorless and DSLRs!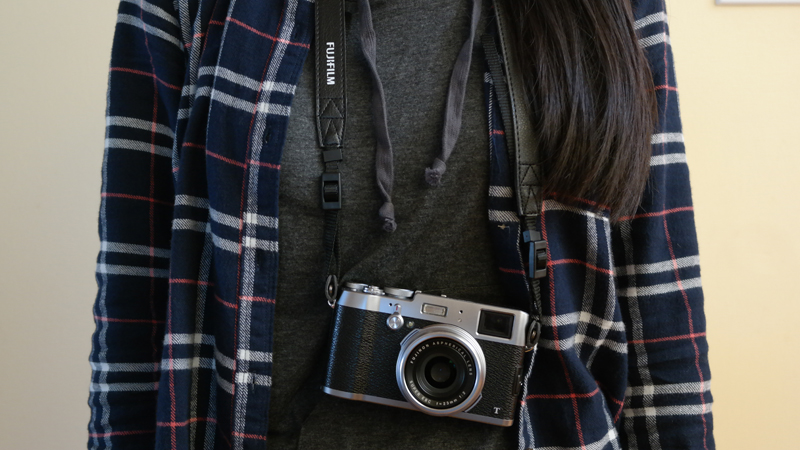 Without question, the hybrid viewfinder is my favorite feature. For us old-timers, I use the optical viewfinder the most and no comparison when in bright sunlight – no reading glasses required!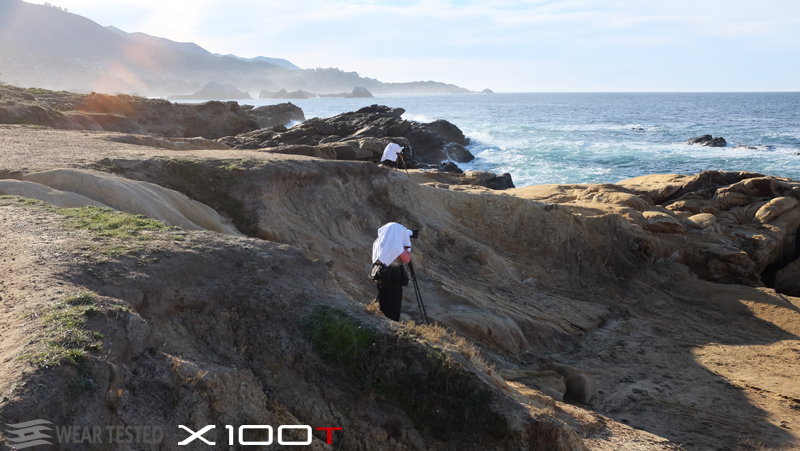 The electronic shutter is amazingly quiet and fast compared to any digital camera I have owned or used to date! The autofocus is also very fast and we only had a few problems focusing when objects are small/thin and far away.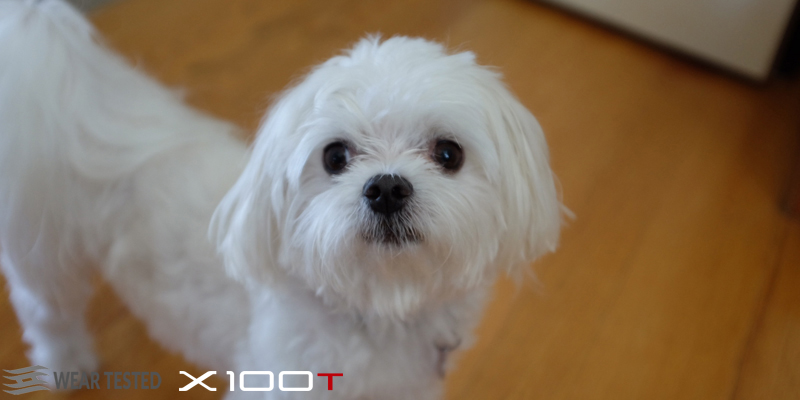 When travelling with the Fujifilm X100T in  a backpack (walking or cycling), one annoyance I noticed is how the Exposure Compensation and Shutter Speed dial settings can be messed up without a protective case as other objects can easily move them. And you won't know until you've shot the first image!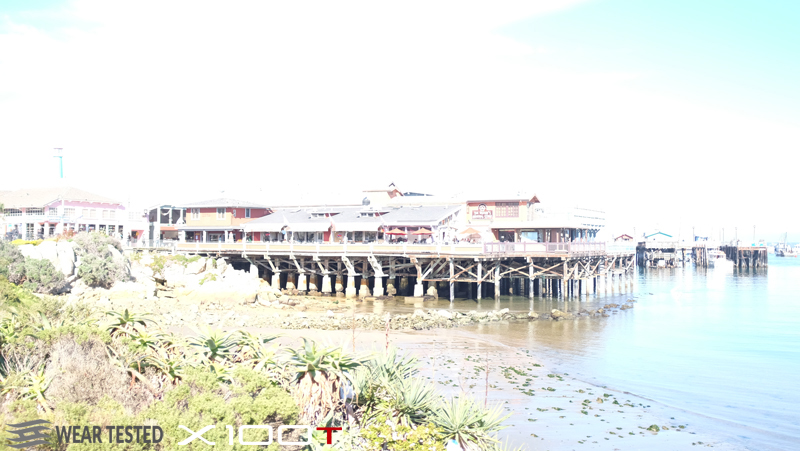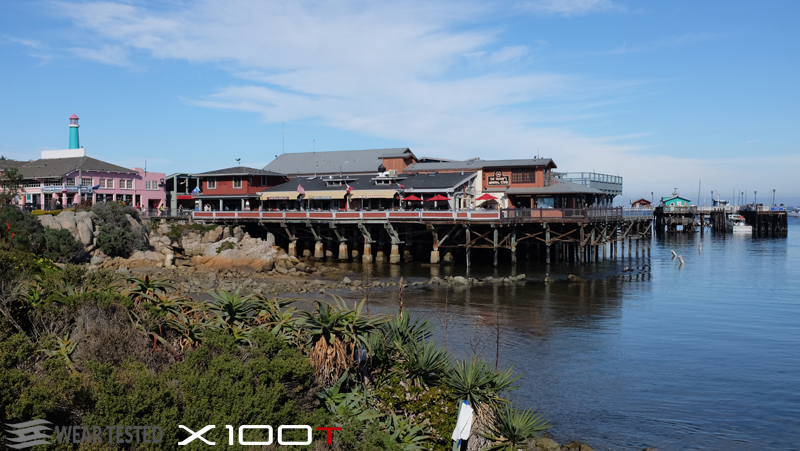 With any camera, shooting night pictures without a tripod or custom settings are very hard for the amateur photographer. It appears that with the X100T, it is slightly dummy proof…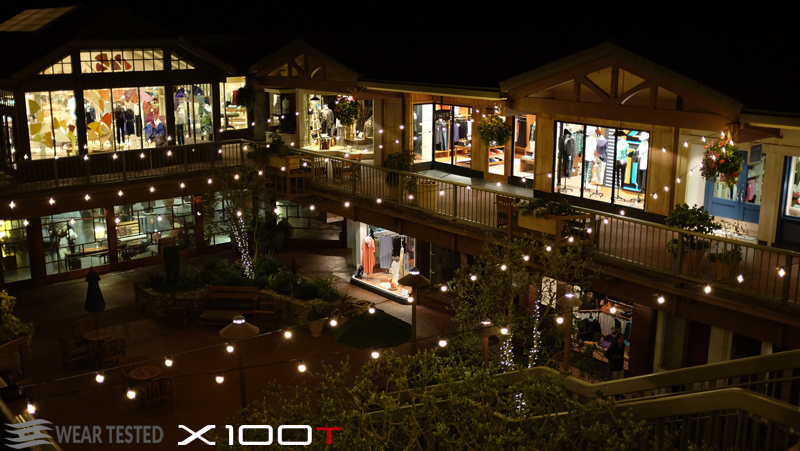 I do wish I had the tele conversion lens (zoom) and/or wide conversion lens with me when testing the X100T. But a fixed lens does 90% of the job though!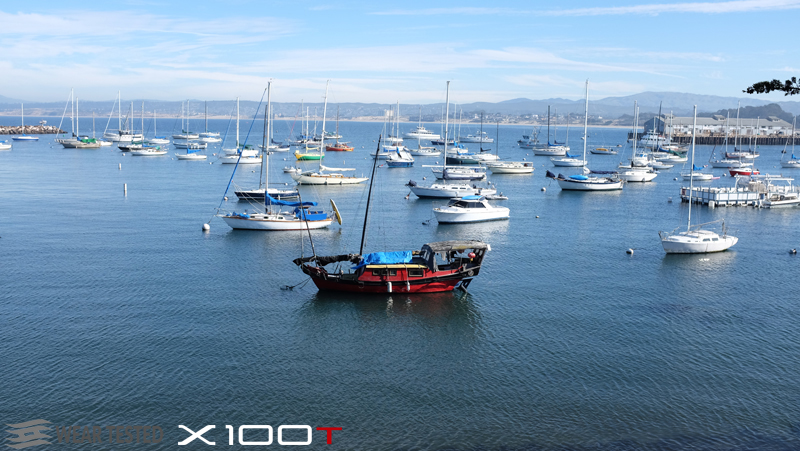 Loaded with various film simulation models and filters, you can also shoot many creative images and videos in your own style with ease.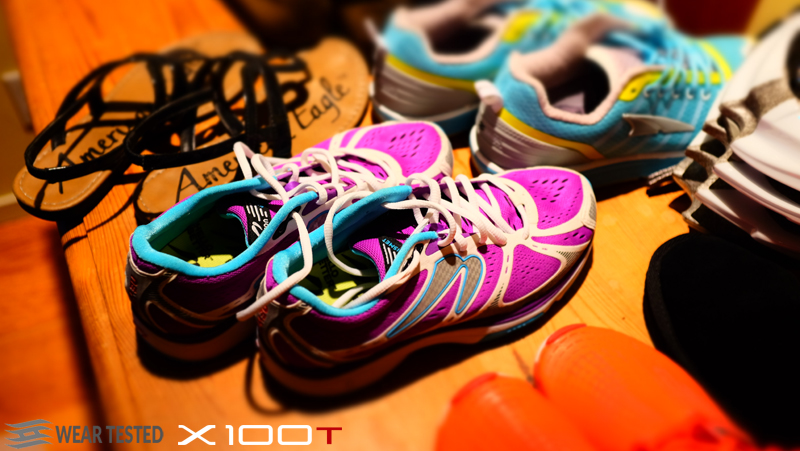 The iOS mobile app works great for using it as a remote control, viewing and downloading images. But unfortunately, images taken in RAW mode does not download – you'll have to use the USB connection to do that. Or convert it to JPEG on the camera first. The Android mobile app however did not allow my tester to transfer any JPEG images from the X100T to his smartphone…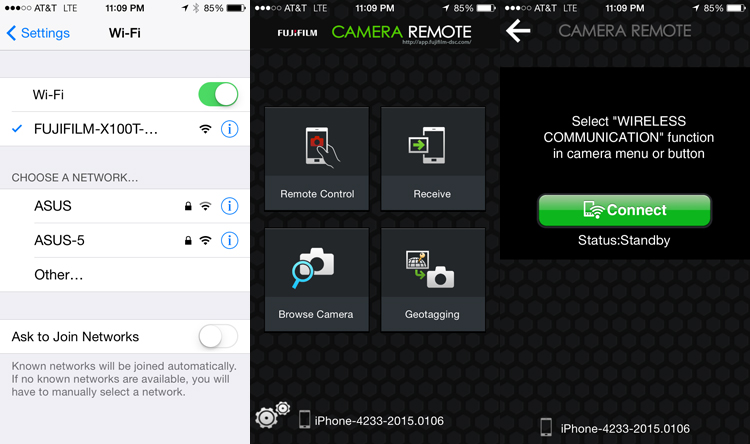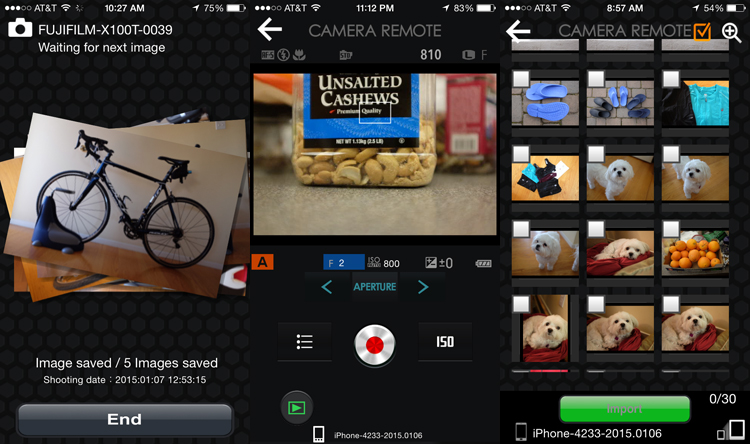 If you can live with a fixed lens with fixed focal length, the compact, fast, quiet, and retro-looking FUJIFILM X100T is it. You can't go wrong with anything from the Fujifilm X-series collection but the X100T is the best bet!
The X100T is available in Black or Silver.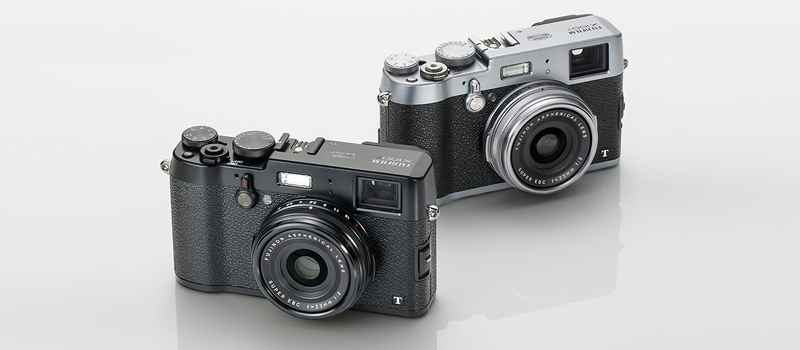 The FujiFilm X100T can be purchased at Amazon and Adorama.
*Product provided by FujiFilm. CMP.LY/1 Review
If you have a product you'd like reviewed, contact me at info@weartested.org