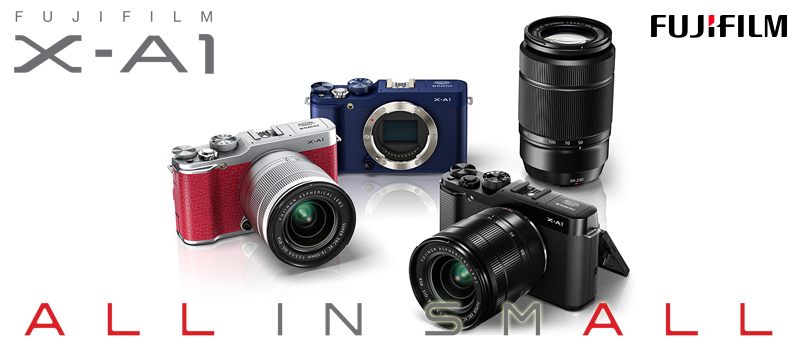 FUJIFILM recently launched a new affordable model in their X-series collection of premium cameras. The new FUJIFILM X-A1 is an entry level compact system camera (CSC) with outstanding image quality, modern design, sharp 3" tilting LCD screen and wireless image transfer – should  appeal to a much wider audience. The FUJIFILM X-A1 kit ships with the FUJINON XC16-50mm F3.5-5.6 OIS zoom lens. The XC16-50mm is a versatile lens that is ideal for a wide range of photographic subjects, including clear low-light scenes, beautiful portraits and vivid landscapes.
Here are some of the features that an amateur photographer like myself interested in a CSC look for.
Large 16.3 Megapixel APS-C sensor and EXR Processor II
The FUJIFILM X-A1 uses an APS-C sensor and powerful EXR Processor II that captures rich tones, breath-taking dynamic range and stunning low-light images using its extended ISO range of up to 25600. With the X-A1, you can set the sensor sensitivity from ISO200 to as high as ISO6400 in 1/3 step increments, to obtain remarkably clear images even when shooting indoors and at night.
Together with the EXR Processor II, the X-A1 provide fantastic speed with a start-up time of 0.5 seconds, a shutter time lag of 0.05 seconds and a maximum burst speed of 5.6 frames per second (max. 30 frames).
Compact with Advanced Features
The X-A1 CSC combines advanced features in a go-anywhere design. The X-A1 weighs just 11.6oz and is about a third of the size of a traditional DSLR body. With a slim profile of 1.3" at its trimmest point, the X-A1 is easily carried anywhere.
The X-A1 also features a 3" tilting high resolution LCD screen with 920,000 dots for easy image viewing and framing at various angles. The 3" LCD monitor tilts at variable vertical angles, facilitating both low-angle and high-angle shots whether on or off a tripod.

Easy Image Transfer with Wi-Fi
The X-A1 includes a Wi-Fi button that let users transfer high quality photos and movies  to social media sites for easy sharing from the camera to smartphones, tablets and computers. To connect the X-A1 to a smartphone or tablet, simply download the free FUJIFILM Camera Application to your iPhone/iPad or Android smartphone or tablet device to transfer up to 30 pictures at a time from the X-A1. The app also lets users download movies, expanding the range of options available for enjoying pictures taken with the camera.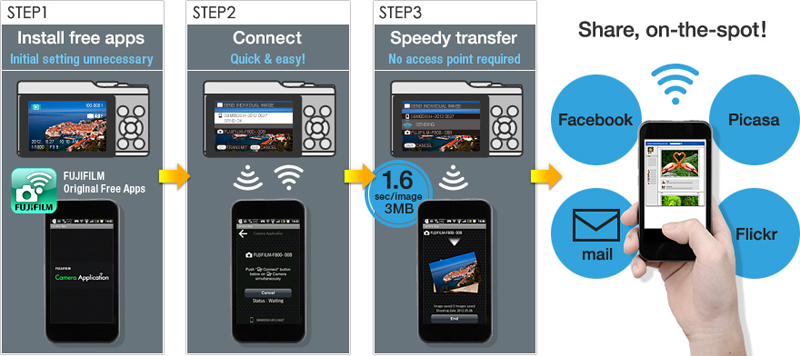 Easy Operation
The X-A1 has its key operation buttons and dials positioned on the right side of the camera's rear panel for easy use and quick picture taking. The Mode Dial for selecting the optimum setting for each scene gives access to the Advanced SR Auto function, which automatically recognizes each scene and selects the best settings for sharp and clear images.

The Advanced Filter function and Film Simulation modes give users a range of creative filters and film effects to apply and achieve unique and artistic looks.
Review Summary
We have previous tested two CSCs (PENTAX Q10 and PENTAX MX-1) but this is my first CSC from FUJIFILM. I have played with my son's FUJIFILM X-E1 a week before but he uses Adobe LIGHTROOM for all his editing to take his pictures to another level. I don't have that expertise and the X-A1 is more my level.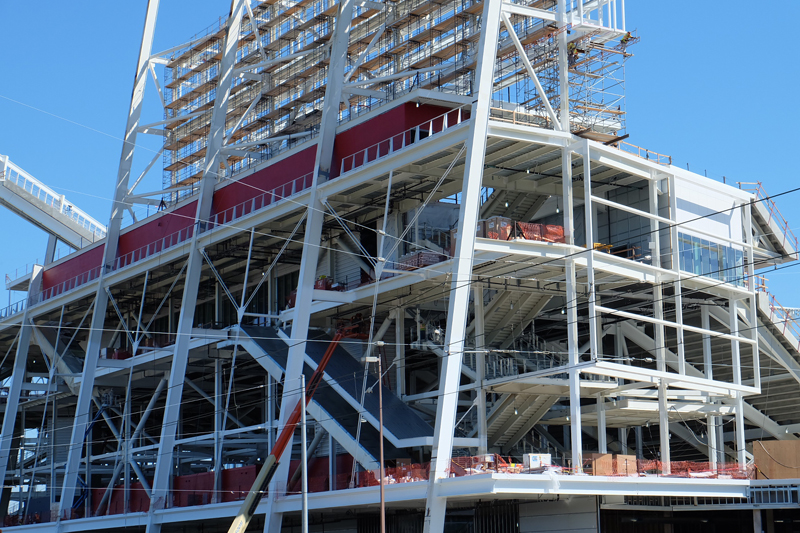 I prefer ease of use (settings, focus, scenes) so other members of my family should be able to use the CSC with simple photography skills but still be able to taking stunning pictures. So I was very excited that the FUJIFILM X-A1 has a SR+ (Advanced SR Auto) mode versus the basic AUTO mode found in most DSLRs. Both modes adjust shutter speed and other exposure settings automatically but with SR+ mode, the camera automatically optimizes settings to suit the scene as the camera focuses continuously (although draining the battery more) and with an audible focus sound (can be turned off). There are minor differences in shooting a scene with both modes with the SR+ producing a slightly better pop in color. But personally, I would choose AUTO mainly for the quieter and battery saving operating conditions.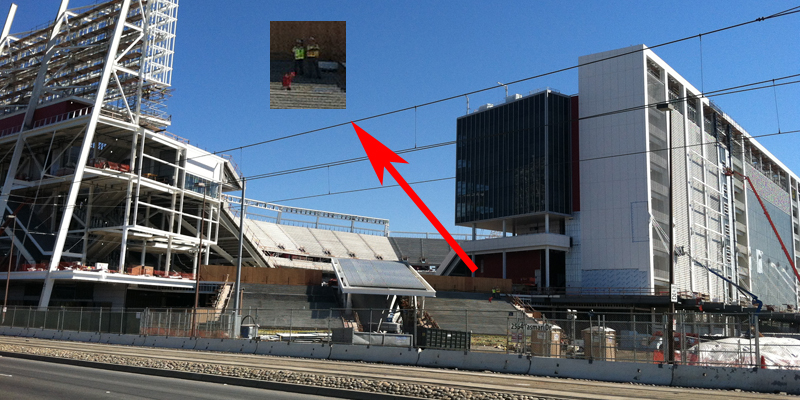 For those of you who are used to DSLRs and touchscreens, the lack of a viewfinder and touchscreen on the FUJIFILM X-A1 might be an issue initially. For the first few days, I keep forgetting that there isn't one and had to adjust to viewing through the LCD and not touching it to frame the focusing. Since there is no touchscreen focus, the X-A1 comes with a selectable auto-focus (AF) in a 49-point metering matrix. Within the 49-point matrix of the auto focus area on the screen, AF accurately and swiftly recognizes the primary subject and brings it into crystal clear focus. It also lets you freely select the position of the AF frame. Using the LCD monitor, you can also change the AF frame size and pinpoint the focusing. However, I still prefer a touchscreen…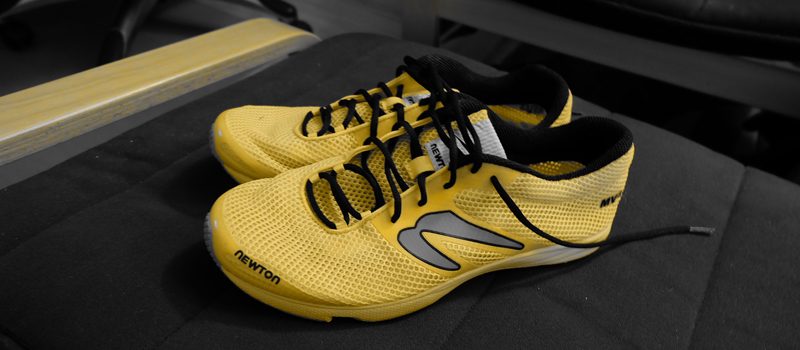 The tilting screen is a big bonus. With the ability to tilt the monitor up or down about 90 degrees, you can stretch your arms overhead to frame and shoot high angle shots over a crowd, or low down to capture a different perspective from the ground up. Not as easy if you only have a viewfinder or fixed LCD screen as in other cameras.
One unique hardware-assist feature for those who does not have software for RAW processing or if their software is too slow, there is an in-camera RAW Converter included in the FUJIFILM X-A1. The built-in RAW data converter lets you view and edit your results without the need for your PC. The conversion of RAW data not only takes into account exposure compensation, white balance and other in-camera image quality control settings, but also lets the user apply Film Simulation modes in the converter mode – a great after-thought if you missed the setup for the shot.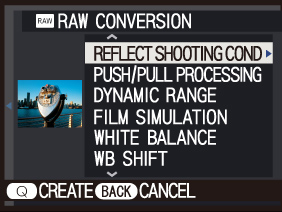 With Film Simulation, you can select and simulate the unique look of FUJIFILM's acclaimed films: VELVIA, vivid high-contrast saturated colors as in nature; PROVIA, natural color quality from portraits to landscapes; ASTIA,  natural skin gradations and brilliant color tonality of backgrounds. Film Simulation also lets you replicate MONOCHROME and SEPIA (memorable moments in the nostalgic, warm tones) film photography.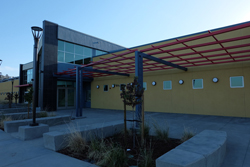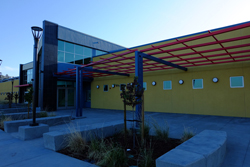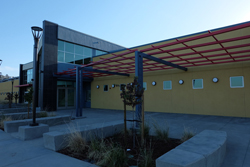 One of my favorite feature in the FUJIFILM X-A1 is the Advanced Filters. Here is where you can potentially transform your photos into original works of art! Featuring a choice of 8 artistic effects, Advanced Filters make artistic photography as easy as pressing the shutter. Before you shoot, you can preview the effect on the LCD monitor and even fine-tune brightness. The filters are: Miniature, Partial Color (Red / Orange / Yellow / Green / Blue / Purple), Toy Camera, Dynamic Tone, High Key, Low Key, Soft Focus, and Pop Color.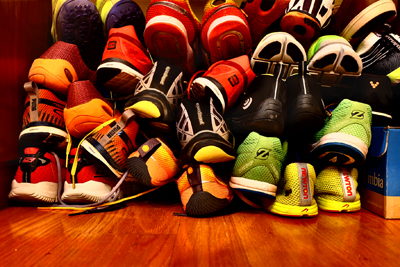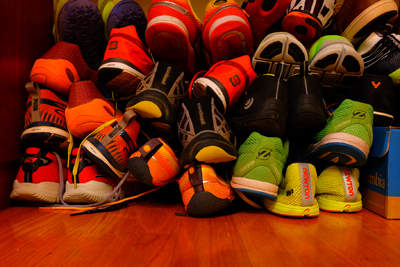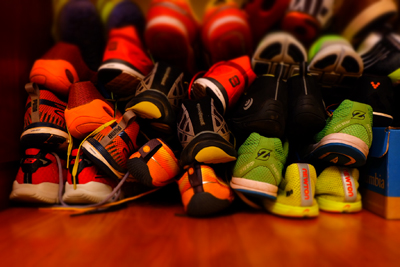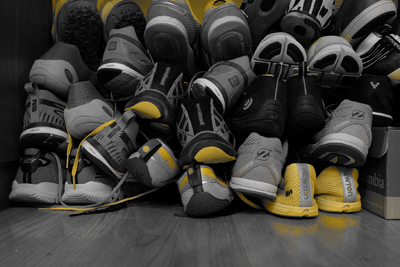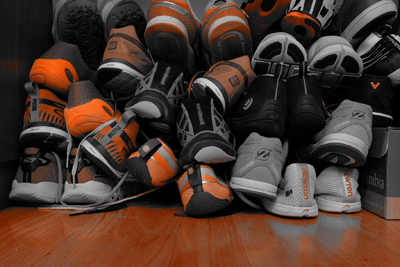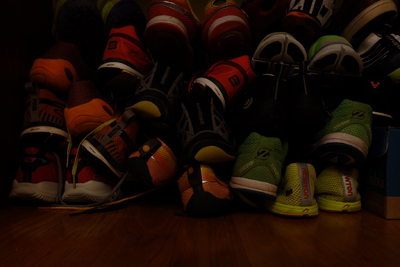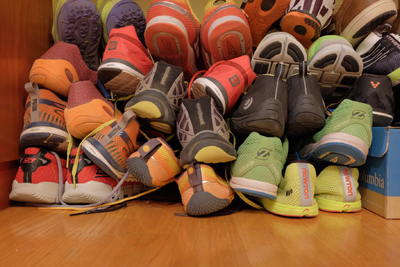 Miniature adds top and bottom blur for a diorama or miniature effect. Partial Color retains one selected original color and change the rest of the photo to black and white. Toy Camera adds shaded borders to create the effect of a photo being taken by a toy camera. Dynamic Tone creates a fantasy effect by dynamically-modulated tonal reproduction. High Key enhances brightness and reduce contrast to lighten tonal reproduction. Low Key creates uniformly dark tones with emphasized highlights. Soft Focus creates a look that is evenly soft throughout the whole image. Pop Color emphasizes contrast and color saturation.
Taking a photo at night without a tripod is one of the hardest task for me. I prefer to just grab the camera, set it to Night Scene and click. The FUJIFILM X-A1 is pretty good but not excellent. The PENTAX Q10 that we reviewed earlier this year is actually better in this respect. But I'm sure over time, I can figure this out…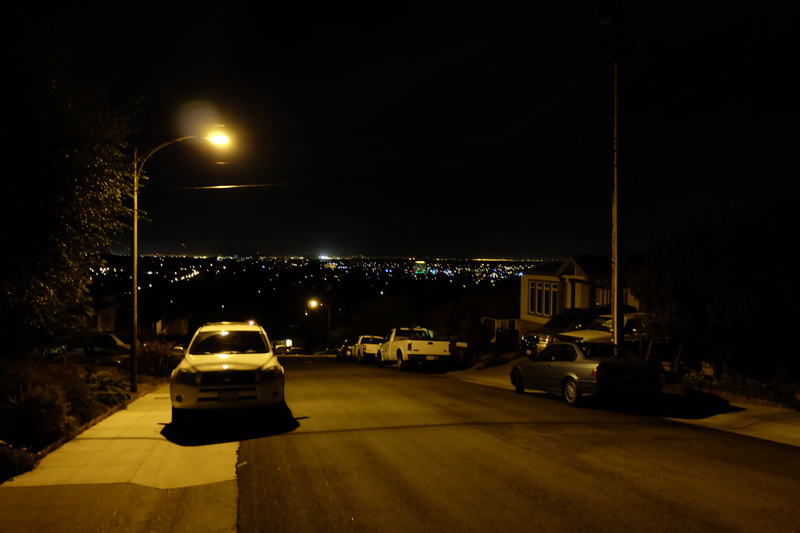 One of the powerful feature that is designed for dummies like me is the built-in Auto Bracketing functions in the FUJIFILM X-A1. The feature empowers the user with a choice of 4 different auto bracketing functions (AE, ISO Sensitivity, Dynamic Range and Film Simulation) to experience the wide world of photographic expression.
To leverage AE bracketing, one press of the shutter captures 3 shots of the same scene at different exposures. AE bracketing can be set in 1/3, 2/3 or 1 EV steps. With Dynamic Range bracketing, the camera capture 3 exposures of the same scene with high-speed continuous shooting, each at a different dynamic range setting (100%, 200% & 400%).
To use Film Simulation bracketing, the user can just click once and produce 3 images of the scene based on a single exposure, each image with a different Film Simulation effect that you have freely selected and pre-set (PROVIA, VELVIA, ASTIA, SEPIA, MONOCHROME). With ISO Sensitivity bracketing, with a single exposure, the scene is automatically reproduced as 3 images, each with a different ISO sensitivity and without changing the shutter speed and aperture, letting you capture the moment with varying degrees of brightness. Setting is possible in 1/3, 2/3 or 1 EV steps.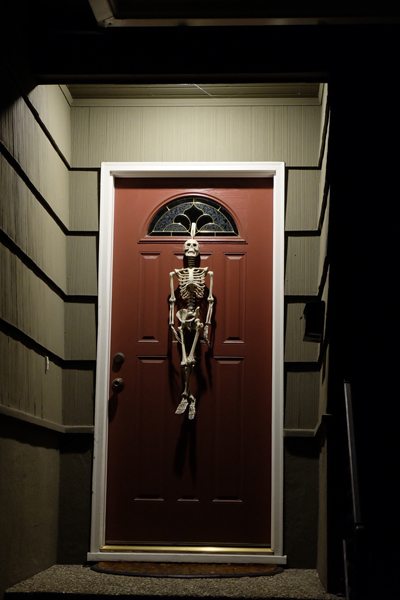 With the effortless wireless camera-to-smartphone photo transfer, no ID, password or other troublesome settings are necessary to get the FUJIFILM X-A1 camera connected to your smartphone – I used my iPad 2 in this test. The FUJIFILM X-A1 acts as a router or access point that your iPad or iPhone connects to. Once connected, the iPad and iPhone can start receiving up to 30 high-quality images at a time.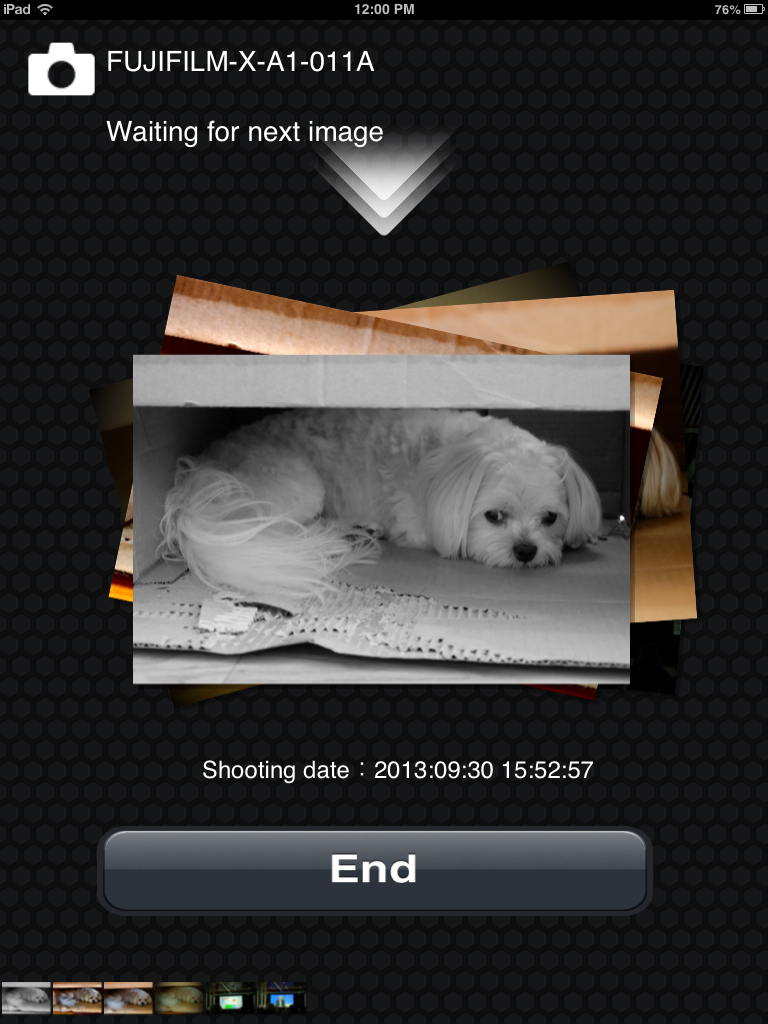 I just want to touch on the movie recording feature of the FUJIFILM X-A1. You can make full HD (1920×1080) movies with film simulation mode (VELVIA, MONOCHROME) available to create really impressive movies! I wish we could have more time to spend with this camera though.
In summary, the FUJIFILM X-A1 is a reasonably priced CSC (it might be a little expensive compared to other rival cameras) with all the features you need from a DSLR for the general population of amateur photographers. However, the FUJIFILM X-A1 does not come with a viewfinder or touchscreen and in some cases, bright sunlight might pose a problem. But having a tilt screen solves that problem plus having the advantage of additional shooting angles that a viewfinder cannot provide.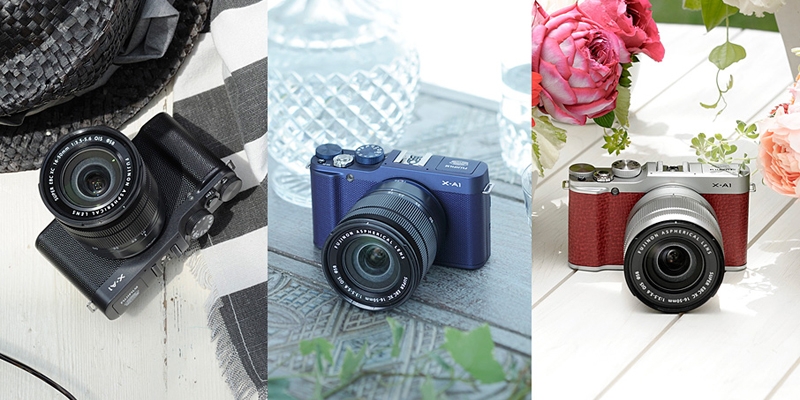 Ultimately, it's the ease of use, portability, wireless downloads, advanced features, and stunning pictures that the FUJIFILM X-A1 takes – it will help you make the buying decision. The FUJIFILM X-A1 and XC16-50mm F3.5-5.6 OIS lens (kit) is available for $599.95 in black and indigo blue. The red version is currently only available in Japan. The FujiFilm X-A1 can be purchased at Amazon and Adorama.
*Product provided by FujiFilm. CMP.LY/1 Review
If you have a product you'd like reviewed, contact me at info@weartested.org