I've never worn Crocs before but my family has with both the original Crocs and flip flops. Most of you have probably have guessed that sooner or later, Crocs will be venturing out into other designs.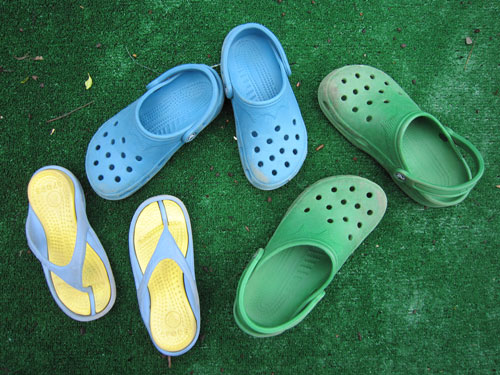 There are modified original Crocs out there by do-it-yourselfers but what Crocs has done with the Hover is perfect for those who are looking for a minimal casual and dress shoe that is lightweight, flexible, has a wide toe box, great looking, affordable, and available NOW!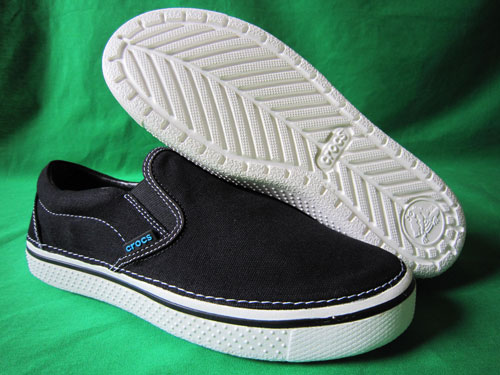 The Crocs Hover is it. And they are superlight at only 7.2 ounces for a US Men's size 10!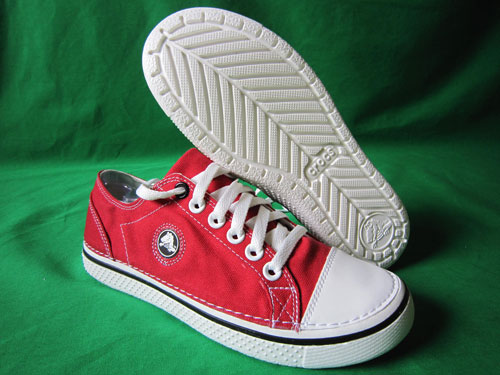 They have two versions of Hover – slip on and lace up. And they're available in seven eye-catching colors in stores everywhere.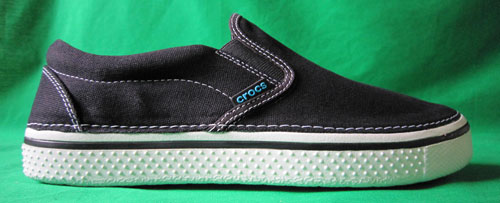 A stylish canvas upper and a Croslite™ material footbed or midsole for lightweight cushioning. The hybrid construction reduces weight and increases flexibility. You'll get a snug fit in addition to being odor resistant.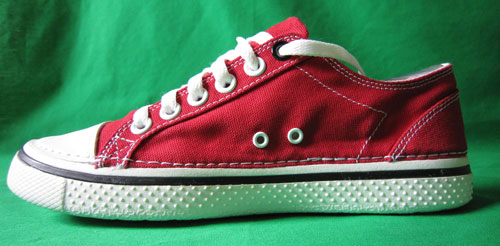 For those who have never worn Crocs before, you may notice the 'pimples' in the footbed with thin socks or sockless. They're great for keeping your foot from slipping. Over time, you will not notice them as much.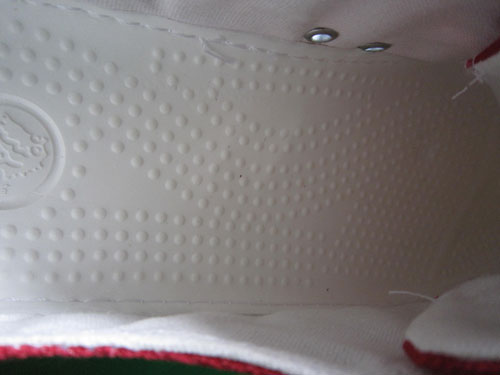 The stack height for the Hover Lace Up is about 19.4mm whereas it's about 23.4mm for the Hove Slip On. They both have about a 9mm to 10mm differential with significant cushioning for a casual shoe.
Observations
With all the rain in Northern California for the past two weeks, we've been wearing the Crocs Hover everywhere in and out of the rain. Because it is made of canvas on the upper, it gets wet and is not water repellent. But it does dry quickly in the heat indoors.
Traction is excellent in the wet and slippery surfaces and function almost as well as some of the water shoes we previously tested. For those of you who are keen of traditional Crocs because of its looks, take another look and you'll not believe how incredibly comfortable and  cool looking these shoes are (there are 7 color choices). And your friends will never guess that these are by Crocs!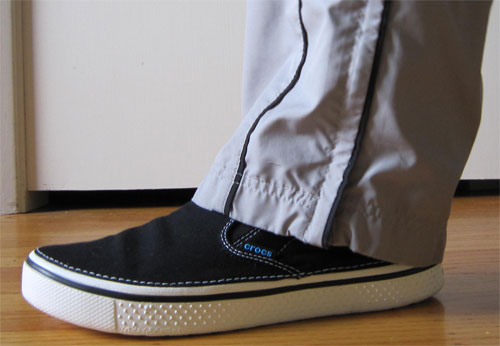 The closest comparison we have for this shoe is Patagonia Advocate moccasin. There is more cushioning in the Hover and it weighs about 2 ounces more than the Advocate. They are both fine shoes – have both in your shoe closest!
For those of you with super-wide feet, you'll feel the snugness and over long walks (3 miles), you may get some chaffing on your pinky toes as I did. I had compression recovery socks on when I got chaffed but without socks, this is happily not an issue 🙂
Most important of all, it has a wide enough toebox for most, super lightweight, and very flexible! And I get to wearing compression recovery socks in them after doing a long run, bike ride, or after strenuous exercises. Crocs has definitely created a casual minimalist shoe for the masses. And being available nationwide for $50 or less, this is a no-brainer!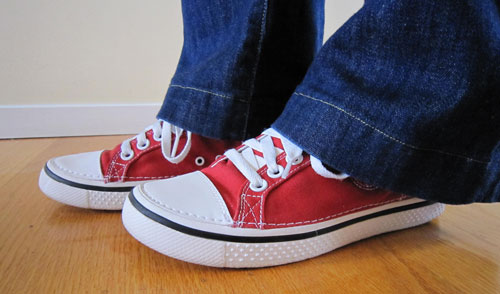 Available in 7 amazing colors (Charcoal, Black, White, Lime, Navy, red, Yellow) for Men's and Women's – they're unisex and comes in full sizes only.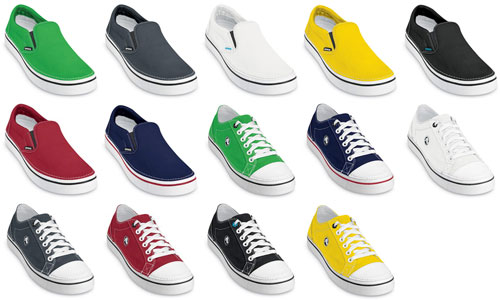 I had to size up by one size to M10 even though their size chart indicated that a size M9 will fit me.
Crocs Hover footwear are available at Crocs,  Endless, PlanetShoes, and Shoes.com.
*Product provided by Crocs  (MSRP $50). CMP.LY/1 Review
If you have a product you'd like reviewed, contact me at info@weartested.org