We initially profiled Ashmei's ultimate soft shell running jacket last year in our review of running jackets and was blown away by its performance. And that followed with their awesome 2-in-1 running shorts that is a heat regulating, merino wool semi-compression that keeps you cool when it's hot and warm when it's cold.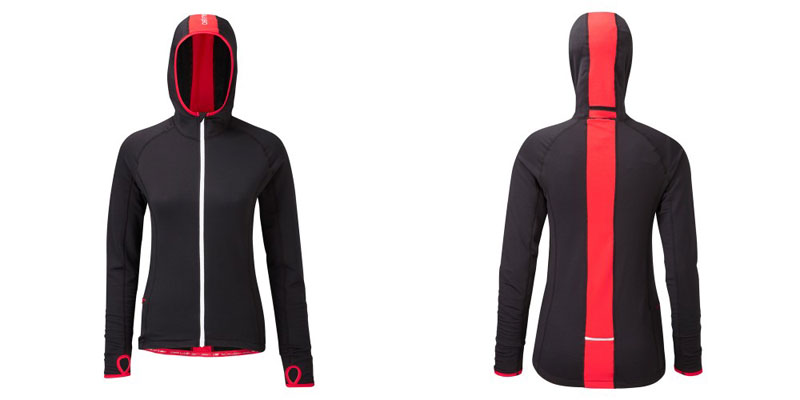 This time, we wear tested the Ashmei Short Sleeve Merino + Carbon Running Jersey and Ashmei Merino Sweatshirt over a 4 month period in both cold and warm weather.
Ashmei Merino Sweatshirt
The superfine Merino sweatshirt is made from a bespoke material that they developed so you can wear this piece comfortably from autumn through to spring, with superfine merino wool spun so it sits against your base layer or skin, helping to regulate your body temperature and wick any moisture from the inside to the outside. The material has nylon spun on the outside for durability and fast drying with some stretch mixed in for comfort and no restriction of movement.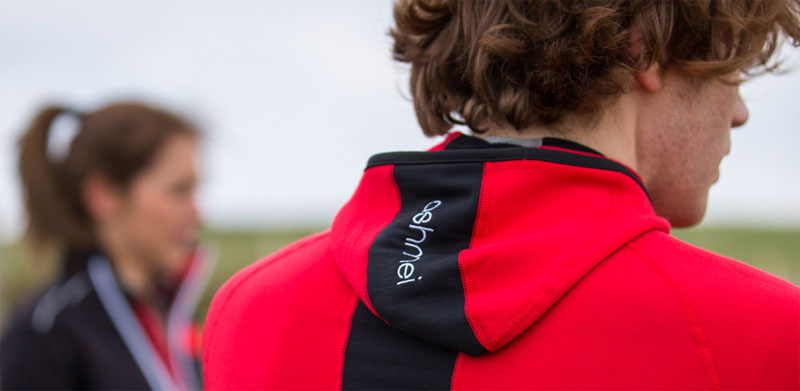 It is also a great 3-season piece that can be worn under jackets, over jerseys and vest or simply by itself depending on the weather. Or as a great daily casual piece…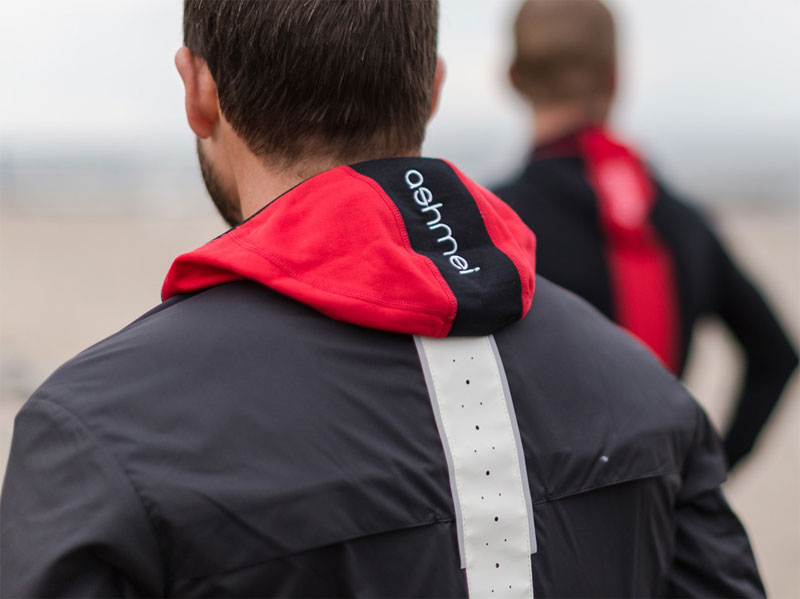 The style has a full-zip with reflective detail and a "Ninja" hood that fits snug around the head so it really works as a hood and does not blow off in the wind or when you get a pace on. Because the hood is so compact you don't notice it when it is down and if you want you can roll this up and retain this with the hood retainer (Velcro) to create a small soft collar which adds some nice warmth around the back of the neck.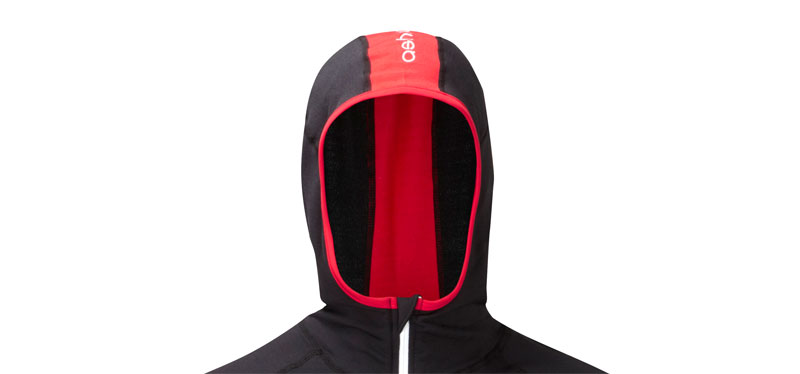 Finally, Ashmei incorporated their 3-in-1 winter cuff that includes thumb loops and a hidden mitt that completely covers your hands if conditions get really cold. It has zipped storage for your mp3 player or phone, keys and gels and some reflective detail for running at night.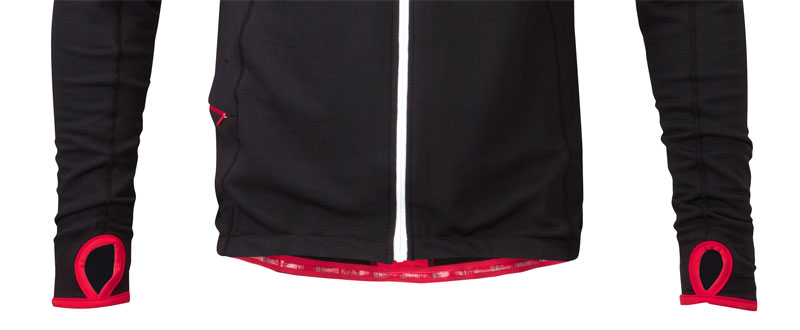 Ashmei Short Sleeve Merino + Carbon Running Jersey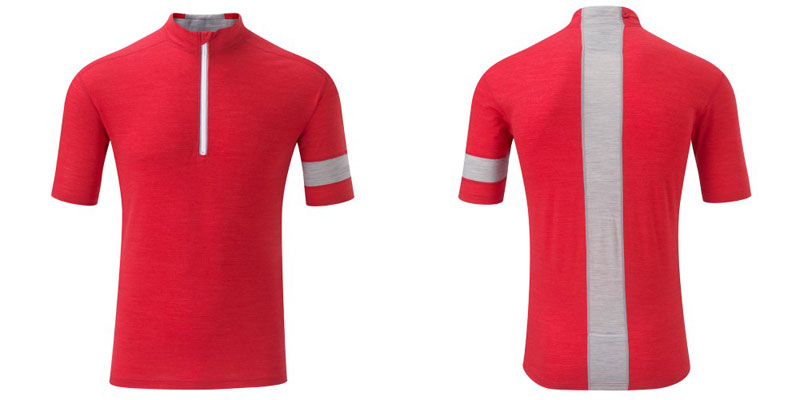 The short sleeve running jersey is made of superfine merino wool that is blended with Carbon – one of the thirstiest substances known to man. This aids the wicking and drying time of standard 100% merino wool so your jersey stays drier for longer. Additionally, it does not contain that nasty smell found in other merino wool running tops.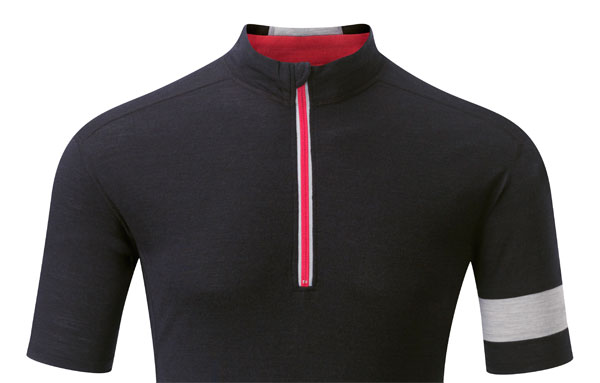 Ashmei worked on this particular merino fabric for over 18 months, tweaking and developing different mixes and constructions until they got the perfect weight and performance for the best running jersey.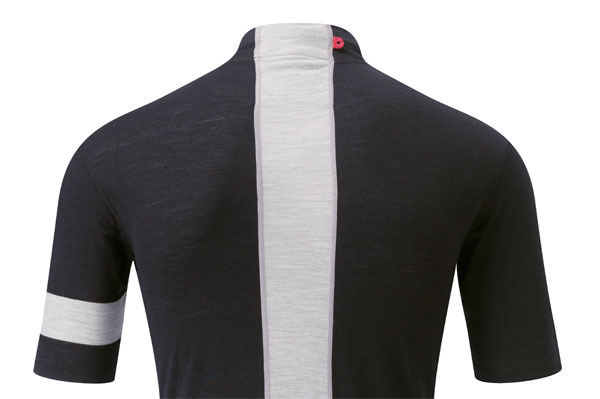 The jersey features a half-zip with reflective detailing, flatlock seams, zipped I-pod pocket with rear earphone cable router, slight scooped hem at the back and a rear gel stash pocket with reflective trim.
So how did the Ashmei jerseys perform?
Typically, layering your garments is key to keeping warm and getting the most from your run. But too few layers or too many layers will result in a miserable and uncomfortable run. My wear tester wore her Merino sweatshirt for all her cold day runs on the hilly and windy trails while I wore the short sleeve Merino + Carbon running jersey.

For those really cold and windy days, I supplemented with the Ashmei Merino Beanie and Ashmei Winter Running Gloves. I did put on a thin and lightweight North Face or Merrell windbreaker for those windy mornings but took it off halfway during my run. My wear testing partner just wore her Ashmei Merino Sweatshirt – I was very jealous…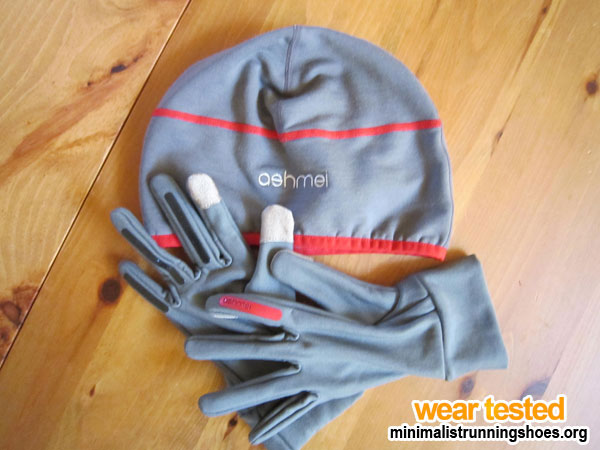 The Merino + Carbon blend allowed me to run in cold, windy, and hot weather and I always feel comfortable, even after sweating profusely in hot and humid weather. The jersey is also great for other outdoor activities like cycling. On very hot days, my wear tester felt the Merino Sweatshirt was too warm for her taste and preferred a short sleeve. I was both sweaty and cool in my Merino + Carbon jersey in those conditions and wondering how I would have felt with other running tops…
After over 4 months of wearing Ashmei performance apparel, they still don't stink and look almost brand-new after all those washes in the laundry. I love superfine Merino wool!
The Ashmei Short Sleeve Merino + Carbon jersey is available in 3 colorways for both men and women:


The Ashmei Merino Sweatshirt is available in 2 colorways for both men and women: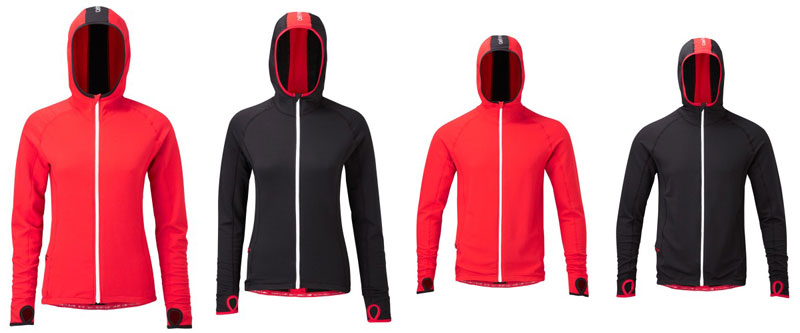 The Ashmei collection is now available and can be purchased at: Minimalist Shoe.
SPECIAL OFFER for our readers
Purchase your Ashmei apparel from
Minimalist Shoe online store
. Use coupon code
MRSFNF
for a 5% discount savings on your total shopping cart order with a $200 minimum purchase. And also save over $15 on shipping! Items are shipped directly from Ashmei United Kingdom via Royal Mail to the United States – takes about 4 to 7 business days.
Shop Now
*Product provided by Ashmei. CMP.LY/1 Review
If you have a product you'd like reviewed, contact me at info@weartested.org