yurbuds, maker of the sport earphones guaranteed never to hurt or fall out, recently launched its new "Inspire for Women" line, the perfect training partner for any female athlete.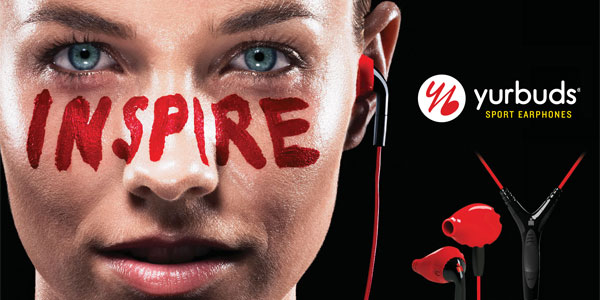 Inspire for Women was designed by Annie Karayiannis, yurbuds creative director. Karayiannis spent time researching female athletes to gain a better understanding of the earphone size, shape and colors that would best serve their unique needs.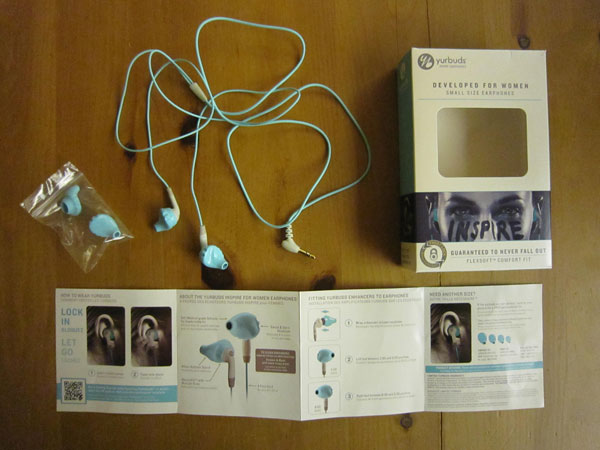 The Inspire for Women line is designed specifically to fit smaller ears and features all of the classic yurbuds qualities including sweat and water resistant design, FlexSoft comfort fit, TwistLock Technology and ambient noise awareness. Women can train in color with the new Inspire for Women, choosing from six options – aqua, pink, yellow, green, purple and orange.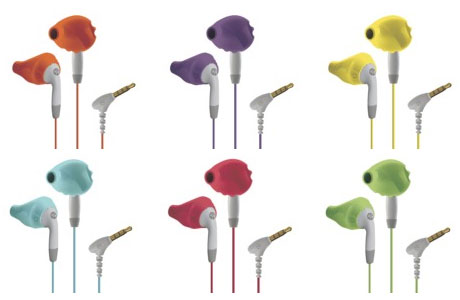 TwistLock into place for a secure fit that never falls out, even under the most intense workout conditions.
FlexSoft ergonomically designed to avoid nerve rich areas of the ear. Made with flexible silicone, yurbuds are ultra soft and comfortable for hours on end.
Designed to allow more ambient noise than most other earphones at the same volume levels.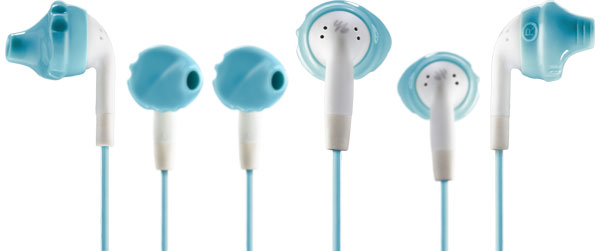 My female wear tester took to the earphones with her smartphone and listening to Slacker Radio and walking. The earphones did not hurt her ears because of the soft silicone. But most important of all, it stayed on her ears without ever falling out. Runners, walkers, and fitness buffs should have no problem wearing this for long periods and having them stay on! As with all yurbuds earphones, each is designed to contour to the human ear so they are comfortable.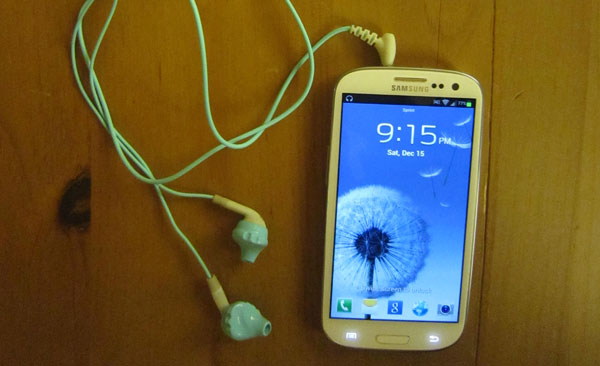 While the Inspire For Women is not a high performance earphone, the sound quality is very good considering the thirty dollar price. You can of course switch out the earphone covers and use your high-end earphones with the comfortable and locking yurbuds covers.
The Inspire for Women comes with two different sized earphone covers. If they don't fit, yurbuds will send you a free pair of covers that will. Take a picture of your current yurbuds in your ear and email it to photos@yurbuds.com
yurbuds' Inspire for Women line is available exclusively at Target retail stores and target.com.
*Product provided by yurbuds (MSRP $29.99). CMP.LY/1 Review
If you have a product you'd like reviewed, contact me at info@weartested.org