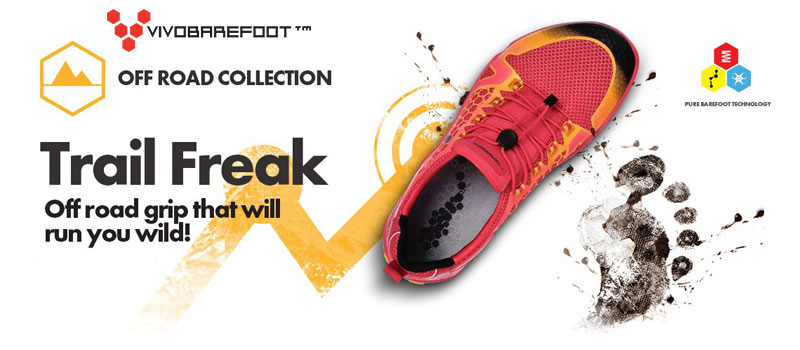 The last VIVOBAREFOOT designed-for-trails shoe we wear tested two years ago was the Breatho Trail. At first glance, the new Trail Freak is similar but with a quick closure lacing system. That's where it ends. After running in them for a few weeks, they are way different and the Trail Freak is my preferred VIVOBAREFOOT trail shoe!

The Trail Freak has a lightweight natural fit, duo 3M mesh and laminated structured that gives a comfortable and secure 'second skin' fit. You get total flexibility from the tough, fine breathable mesh and thin puncture-resistant sole.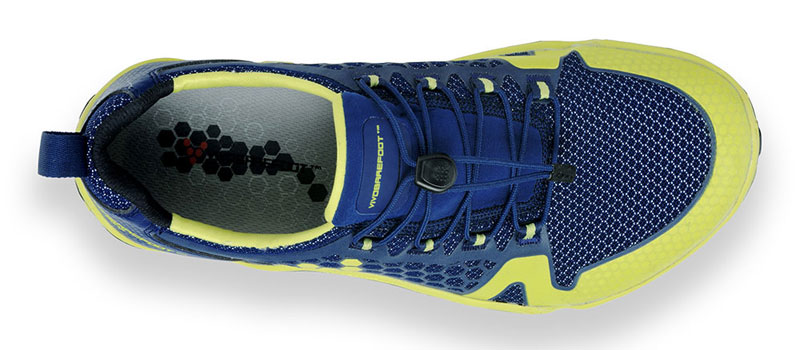 The Trail Freak also has a Dri-lex lining with Lycra collar – lightweight, performance lining for moisture wicking and superior comfort. The toe box is nice and wide and the shoe is zero-drop giving plenty of room for natural foot movement and natural shock absorption by allowing you arch and toes to load, splay and recoil.

The off-road outsole has the perfect balance of grip and proprioception. Specifically made for the great outdoors the Trail Freak features aggressive 4.5mm lugs give an unprecedented amount of traction in extreme conditions and muddy, stony and grassy terrains.
Review Summary
My pair of EU 44 VIVOBAREFOOT Trail Freak weighs in 9.8 ounces with the removable sockliner intact – zero drop, super-flexible, lightweight. The minute you put on the Trail Freak, it just wrap your feet and being sockless, the soft and comfortable lining and wide toe box just tell you that this is a good fit. There is no sliding tongue and a quick closure system so no loose laces to deal with – just put them on, lock your lacing and tuck, and go run. Simple.

Running in non-technical rolling trails, traction is superb and you can really feel the ground when going over small rocks and pebbles. Nothing from the shoe is forcing me to alter my running form both uphill and downhill. The Trail Freak protects my feet from the rough terrain but also allows me to enjoy the scenery and focus on my run instead. My toes can splay to the max and no hot spots or blisters from a hot morning run – uppers are very breathable. Small pebbles did not get into my shoe from the heel area (common in some trail shoes) and a gaiter is not needed. I expect this well-built high-quality shoe to last a long time even in gnarly trails!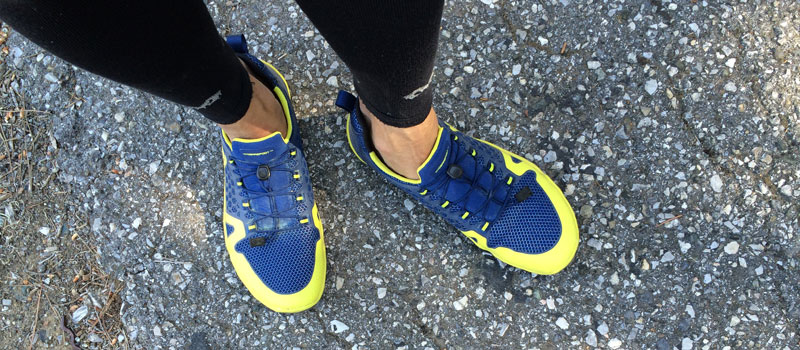 Runners and friends always ask me the same question every time they see me testing new shoes.
How do you determine if a shoe is a good fit for me?
Personally, anything that is lightweight and have a comfortable fit on my feet sockless and does not feel like it is hindering my movement works for me. Obviously having a wide toe box and 4mm or less drop is a given. This will rule out 75% of the new models coming into the market. As we are all different, what works for me may not work for you and worst yet, you get injured. So try out different minimal shoes with varying level of cushioning if you are transitioning. If you stick to our 2014 shoe candidates, you are less likely to get injured and find a pair that suit your running style and personal situation.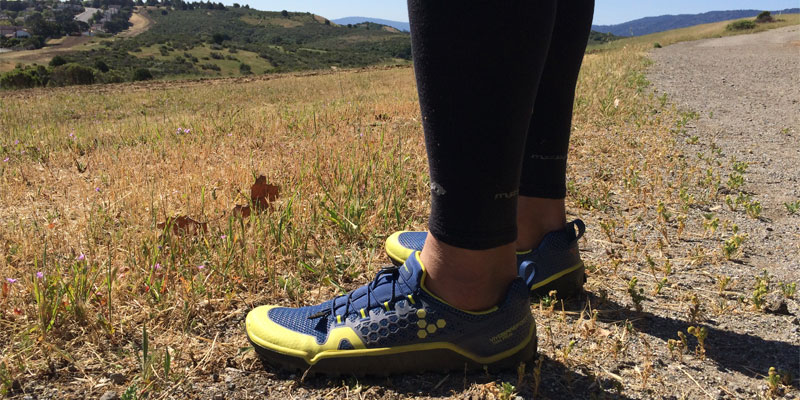 The VIVOBAREFOOT Trail Freak has earned itself a spot as one of the top 5 candidates for the Wear Tested 2014 Trail Shoe of the Year award. The men's model is available in two colorways:

The women's model is also available in two colorways:

The VIVOBAREFOOT Trail Freak is now available at Zappos and VIVOBAREFOOT.
*Product provided by VIVOBAREFOOT. CMP.LY/1 Review
If you have a product you'd like reviewed, contact me at info@weartested.org