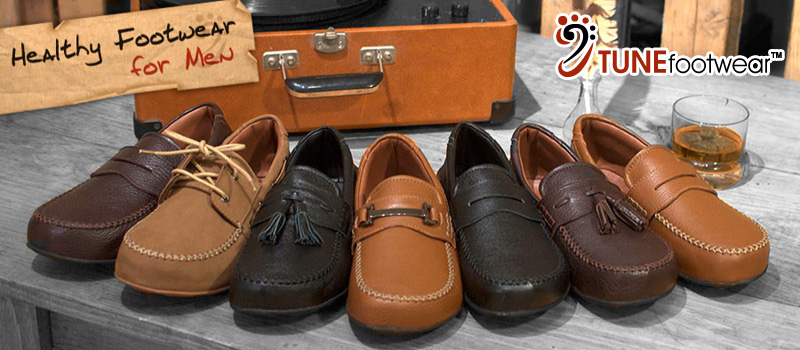 SPECIAL TIP for our readers
TUNE Footwear witnessed the major rise in minimalist footwear sales over the past few years and they understand the underlying concepts of minimalist/barefoot running and walking. They also agree with these concepts and have adopted them into their runs and their lives. But shoes that they wear for over 8 hours a day in the office were causing more pain and discomfort than their traditional running/workout shoes. So they decided to design, develop, and manufacture minimalist dress and business casual shoes that embody all the underlying principles of minimalist/barefoot athletic shoes for people to wear to work every day!

The TUNE Footwear collection focuses on three principles: wellness, style, and feel.
TUNE Footwear is committed to providing a healthy fitting shoe to promote healthy feet. With healthy feet, maintaining a healthy body becomes easier.

Fine tanned leathers coupled with precise and meticulous stitching have always been two staples of fine men's shoes. A sophisticated gentleman is looking for more than just style; he is also looking for a healthy fit. That means he needs a stylish, minimalist dress shoe.

TUNE Footwear has created barefoot shoes developed with ground feel in mind – outsoles are less than 9mm thick thus allowing you to feel the ground while still providing plenty of protection from the elements.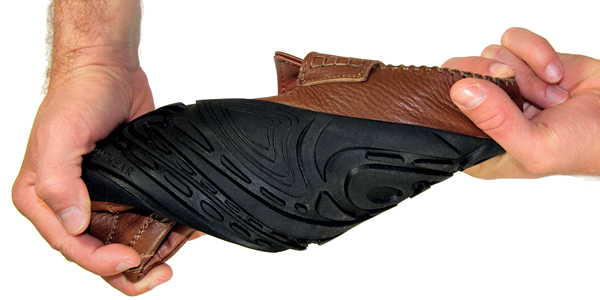 In this review, we wear tested the TUNE PENNY and TUNE ORNAMENT models. These casual loafers blend the classic style of traditional men's footwear with the comfort and gait-humanizing benefits of a barefoot shoe. All styles of TUNE footwear focus on three essential features needed to make for a truly healthy barefoot loafer. Each pair has a wide FIT in the toe box, a FLAT sole, and a FLEXIBLE base in an effort to help promote a natural  gait and allow your foot to function, flex and feel the ground as if it were bare.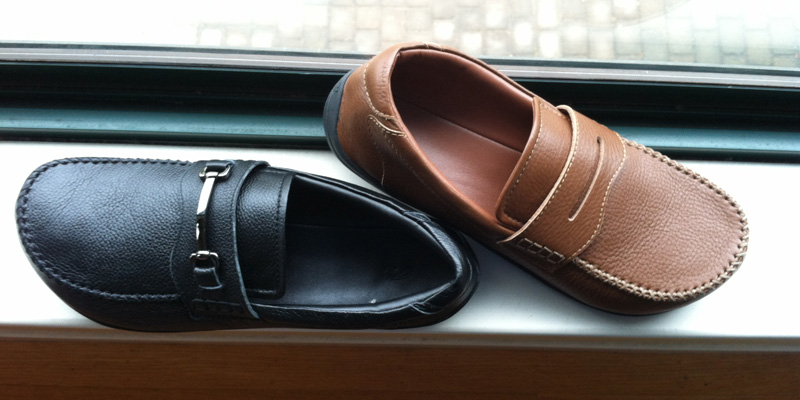 Additionally, all TUNE Footwear minimalist shoes have an ergonomic foot-shaped design, 8mm IN-TUNE outsole, and 5mm TUNE insole for a stack height of 13mm. The uppers are made of full grain leather or pebbled leather or new buck leather depending on the colorways and model. Designed to be worn with or without socks, it has an anti-microbial lining and hand stitched toe box.

So how did TUNE Footwear perform?
I'll start off with a note about sizing. The TUNE Footwear web site indicated that their footwear runs small in size and suggesting that you order one full size larger. I'm a size 10.5 2E and tried out TUNE Footwear in both 11.0 and 11.5 – the 11.0 fits much better because the 11.5 had too much length wearing them sockless. Even with thin socks on, the 11.0 still fit loose. So I would personally go with half-a-size larger instead and especially if you are wearing them sockless like I do.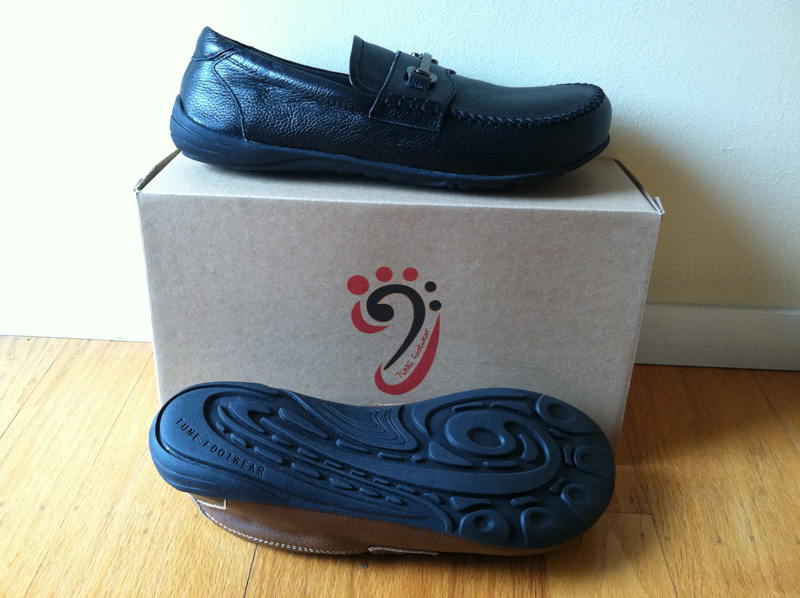 My pair of 11.0 TUNE PENNY model weighs in at 9.0 ounces while the 11.0 TUNE ORNAMENT model weighs in at 8.2 ounces. Both feature the same outsole and wide forefoot area: super-comfortable, super-flexible, and super-lightweight, both sockless and with thin socks. I wore it for all occasions with jeans and slacks. All I can remember is how comfortable the shoes are and not worry about them. Wide toe box suits me perfectly and my feet can splay to the max and I get total balance and great proprioception from the low stack height.

Being zero-drop, I never get any lower back pains like I used to when standing around for hours wearing heeled (1/4 to 1/2 inch) casual or dress shoes at weddings, birthdays, and reunions. Personally, both models qualify for business casual and most business meetings but I feel that they need to be even dressier for wearing to a C-level business meeting – the Primal Professional FER cap-toe is my weapon of choice for those occasions.

What would I do to make it even better? A couple of items:
Use premium leather for the uppers for a more refined look
Offer a slightly darker shade of tan colorway
Make the heel area (cup, collar) narrower for a cleaner fit
Change the exterior stitching pattern to look less moccasin-like

I can identify with Michael Norris, founder of TUNE Footwear. We both started wearing minimalist shoes since 2009 and never looked back. I wrote about casual and dress minimal shoes since 2010 and in 2013, LEMs Shoes, TUNE Footwear, The Primal Professional, and VIVOBAREFOOT have delivered some awesome choices!
The TUNE Footwear PENNY is available in 3 colorways (Brown, Black, and Tan).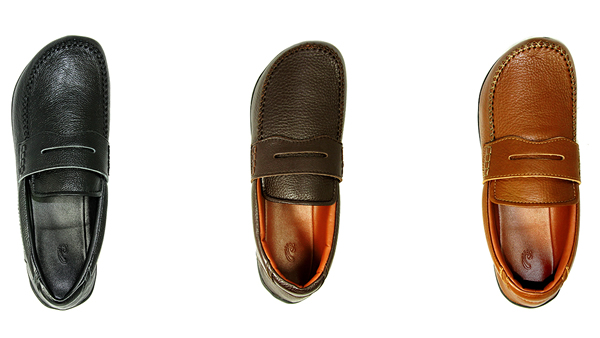 The TUNE Footwear ORNAMENT is available in 3 colorways (Brown, Black, and Tan).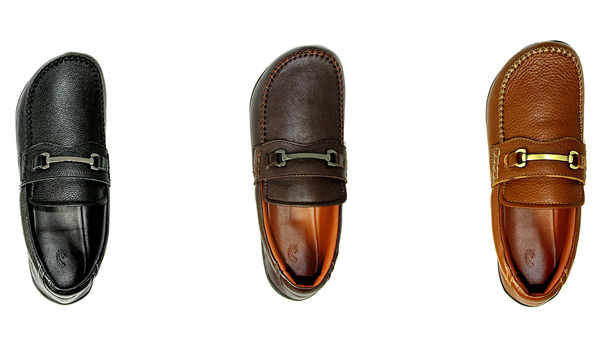 SPECIAL TIP for our readers
The TUNE Footwear collection is also available at TUNE Footwear.
*Product provided by TUNE Footwear. CMP.LY/1 Review
If you have a product you'd like reviewed, contact me at info@weartested.org