Rounding up Teva's Skinny Dip Collection (the thinnest, lightest, and most minimalistic shoes) is the Teva Nilch. We have already reviewed the Teva Zilch and is pleasantly surprised by its function as a running sandal.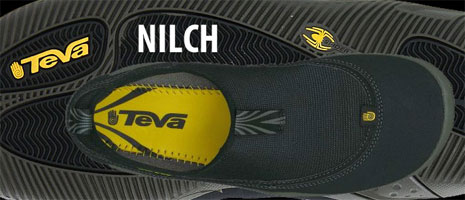 The Teva Nilch is about minimalist protection. Blending the benefits of minimalist construction with full foot coverage, the Nilch gives you the feeling of complete freedom without sacrificing the all around security of a shoe.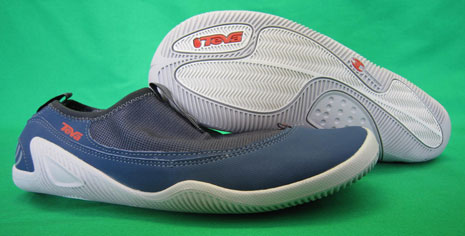 The Nilch weighs in at 6.8 ounces (US Mien's Size 10) and has a stack height of 8mm. It is also a zero drop shoe with a sole that mimic the human foot.

The uppers is made of water-resistant nylon and has a sock lining (mono-sock construction) that keeps debris out. The stretch mesh upper dries very quickly in the sun.

There are pull tabs at vamp and heel for an easy on and off.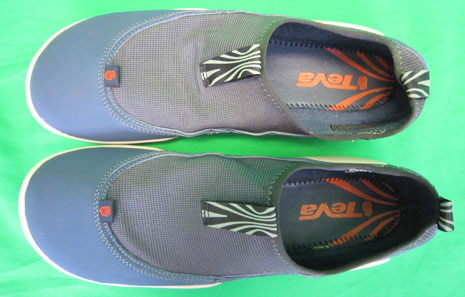 The non-marking Spider Original rubber outsole offers exceptional durability and optimal wet/dry traction. It grips like crazy in both wet and dry environments.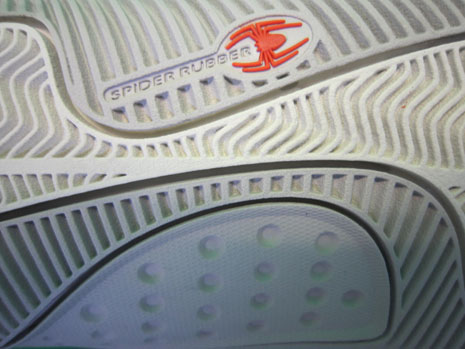 Again, like the Teva Zilch, the best part is running in the Nilch. Just like running in the VFF KSO or barefoot, this is a another tool to fine tune your running form.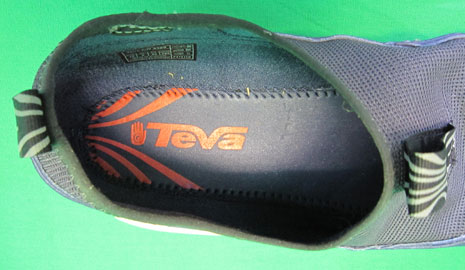 I have taken the Nilch out running on the tartan track, asphalt, and trails. I even went out twice on the cross country trails (running the 5K hills twice) so I can compare it with my VFF KSO and numerous other trail shoes that I have tested. Awesome! It's better than running with the VFF KSO – hands down. I also took it for a 7 mile run on a mixed flat trail with packed rocks and loose gravel. Another awesome run BUT I did get a hot spot on my left foot around where the seams are on the uppers. If Teva had welded them (no sew) instead, I don't think I would have a blister there.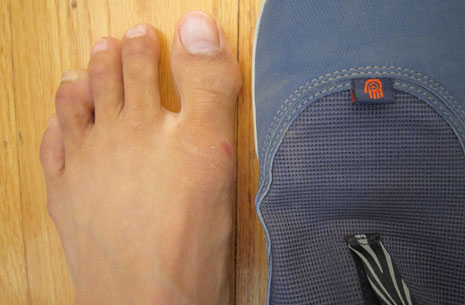 Another surprise came when doing speed work on a tartan track. I expected the Spider Rubber to perform well (traction) and it delivered! I did some quick 400 meters around the track and ended with a full 50 meter sprint – great traction and no form adjustment needed. I injured myself a year and a half ago while doing the same with my VFF KSO because I slipped…
It is also a great walking shoe. Most minimal running shoes are good for running only and once you walk in them, it just doesn't feel right with a walking gait heel-striking first (even though lightly). But the Nilch is made for running AND walking.
The minimal architecture of the Nilch makes you feel naked – barefoot! The lightweight full foot coverage protects your feet without weighing them down. And it has replaced my VFF KSO permanently.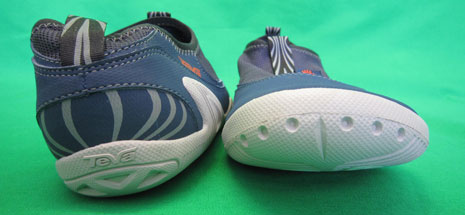 The Teva Nilch comes in 3 colors (Beluga, Black, and Insignia Blue) for Men's.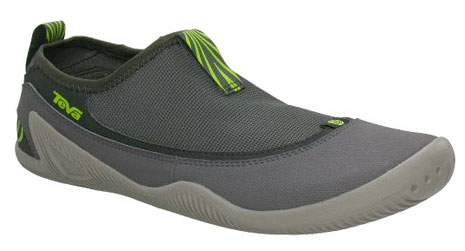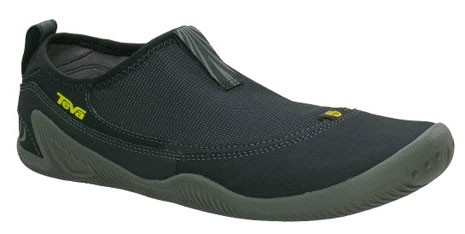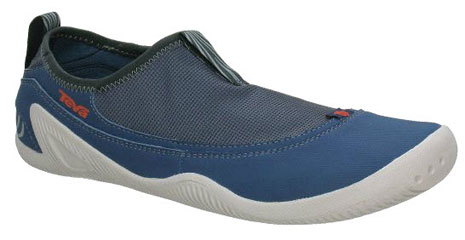 For women's the Teva Nilch comes in 3 colors (Beluga, Slate Grey, and Blue Mirage).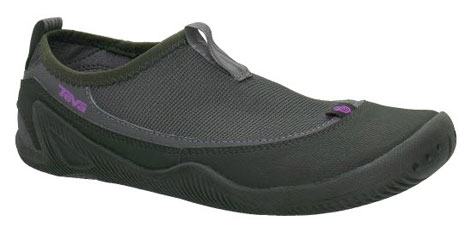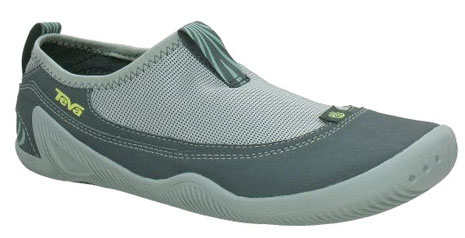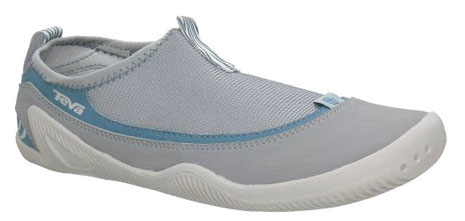 All models are now available on the Amazon and Teva web site.
*Product provided by Teva (MSRP $50).
If you have a product you'd like reviewed, contact me at info@weartested.org