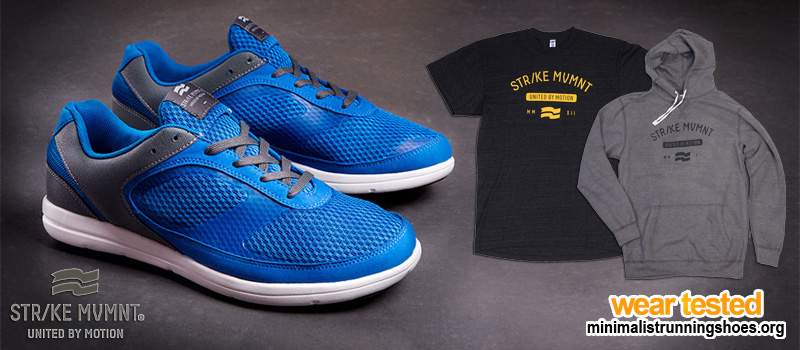 STR/KE MVMNT (Strike Movement) is a new athletic brand out of Vancouver (Canada) that joined the cross fit category and launched The Interval, a shoe meant for all activities. The Interval is a midfoot strike trainer that outperforms its competitors while retaining a classic wearable aesthetic. By sweating the details and eliminating anything that was not purely functional, Strike Movement has produced an ultra-lightweight, cross trainer for running and lifting and just about anything you can throw at it.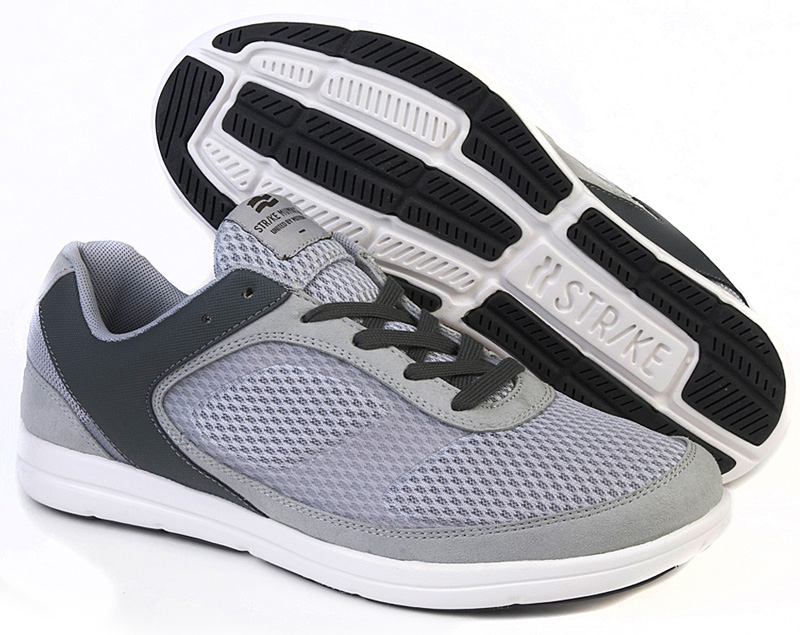 Rubber inlays in the outsole on the perimeter and forefoot area ensure grip for a wide range of motions.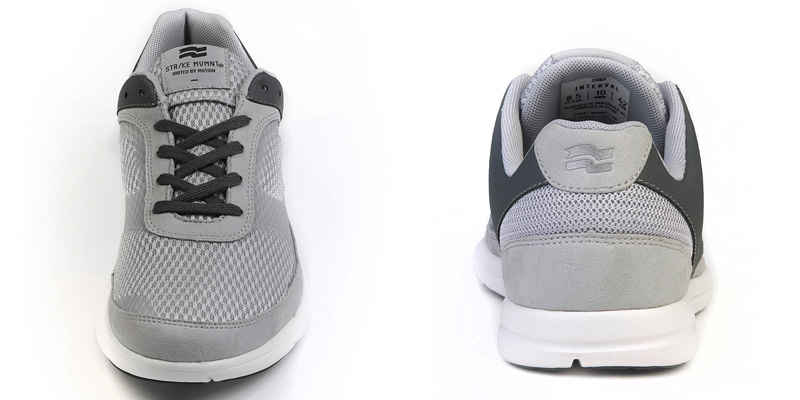 The uppers are made of open air mesh with ballistic thermo-formed mesh around the ankle for support. It also has suede toe tip and heel notch, and a rubberized fuse for lateral support. Strike Movement described it as a harness that would sit on the foot naturally, laminated directly onto the mesh upper thus allowing the shoe to stay on the foot with minimal pressure from the laces.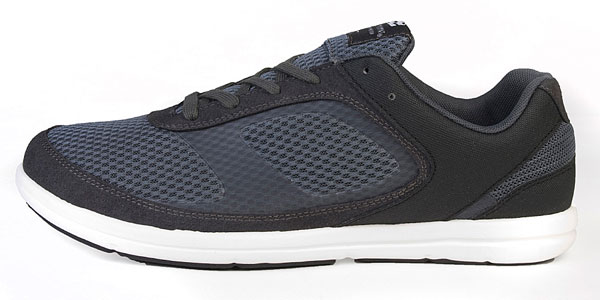 Here's a cool video of a real cross fit athlete taking it through the gym and streets of Vancouver…
Jian Gym Interview – STR/KE MOVEMENT from STR/KE MVMNT on Vimeo.
So how did Strike Movement Interval perform?
My pair (US Size 10.0) weighs in at 7.6 ounces. It has a 4mm drop, wide forefoot, really flexible outsole, and low midfoot stack height (about 15mm).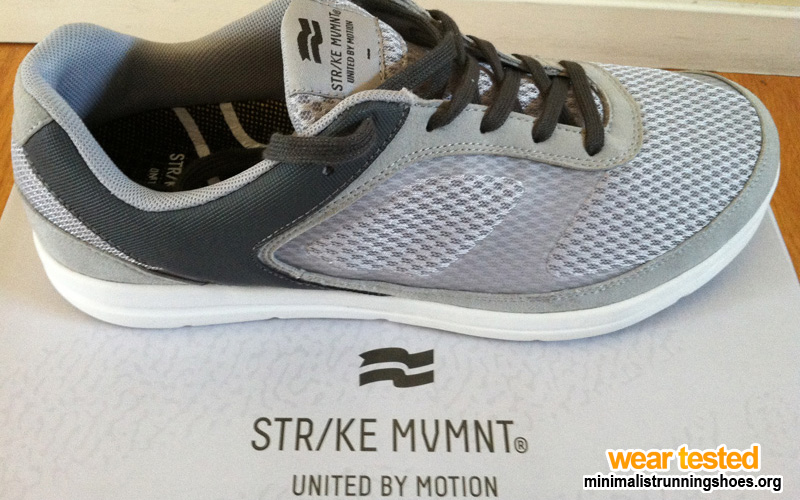 A unique feature, the Pleasure Pocket, stores the shoe laces so they can't come undone during your workout or running. This feature should be available on all shoes – I wished my daughter the pleasure pocket when her shoes laces became untied in a cross country race last year!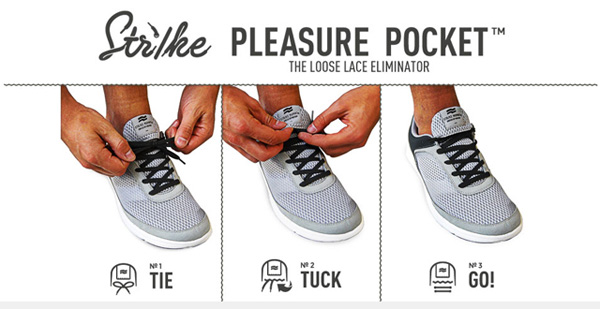 The ultra-light perforated and thin insole allows your feet to breathe while you work out. Couple this with the super-flexible, thin, but durable outsole let you feel the ground.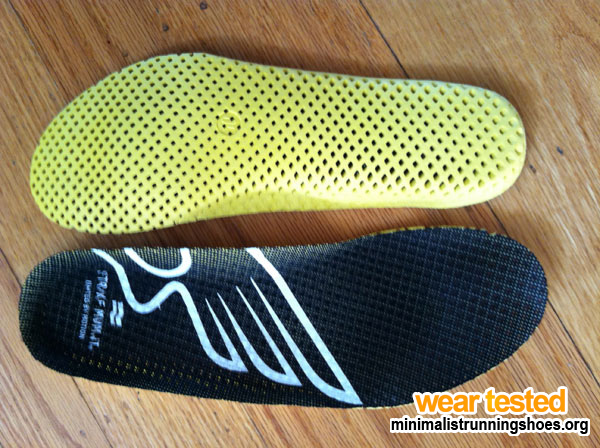 For a cross trainer that I use for boot camp exercises, weights, and training for my jump events (a few hundred forward single leg jumps daily, alternating legs every 10), the Interval is an awesome natural minimal shoe – all done sockless. I am looking forward to their future offerings including a casual/lifestyle shoe and a minimalist running shoe (Spring 2014). Overall, this is a cross fit shoe or cross trainer for minimalist runners – lightweight, wide forefoot, low stack height, low drop, soft uppers, super-flexible outsole, sockless wear. What more can you ask for?

I'm not a hardcore cross fit person but the Interval is great for all my high intensity workouts. Additionally, I also wear it as a casual shoe for walking and running errands because of the comfort. But as a full-time minimalist running shoe, the uppers can be simplified by removing the suede and making the open mesh even thinner and lighter. It may even look like similar to the casual shoe coming soon (see sneak peek at the end of this review).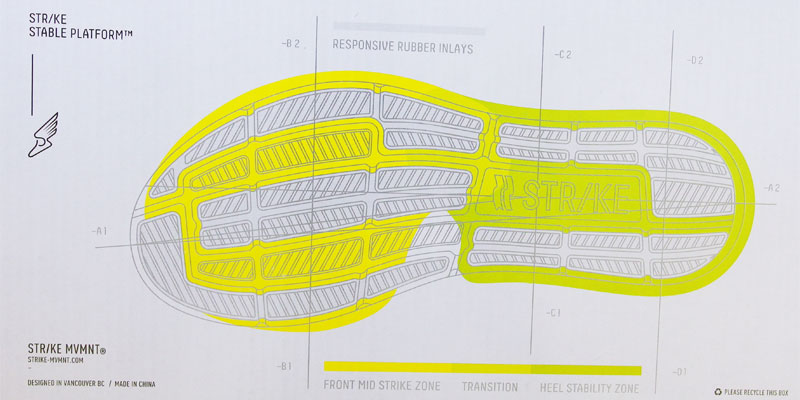 Strike Movement also make fitness apparel that are high quality and durable thus aging gracefully when abused! Most of them are lightweight, moisture wicking, antibacterial wash, anatomical hem, and water based screen-print. I have worn the Precise Tee and Keeper Hoody for the past few weeks and even after multiple washes, the colors and prints are holding up nicely.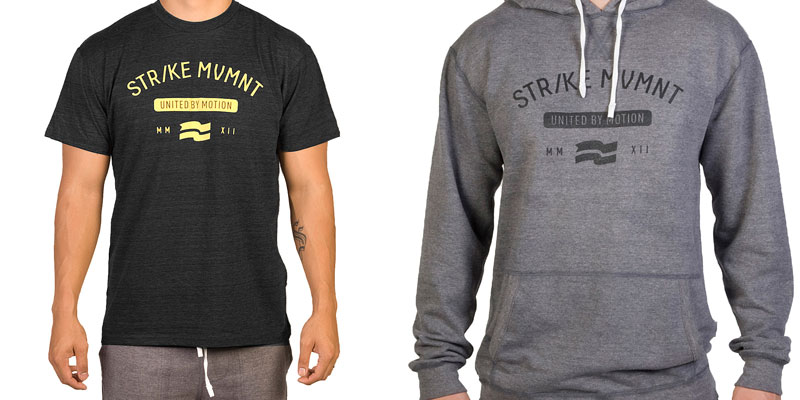 NOTE: The Interval is size about a half size larger than normal minimal shoes so please order 1/2 size smaller than your regular shoe size.
The Strike Movement Interval is currently available in four colorways for both Men and Women:
More colors are coming in about two months!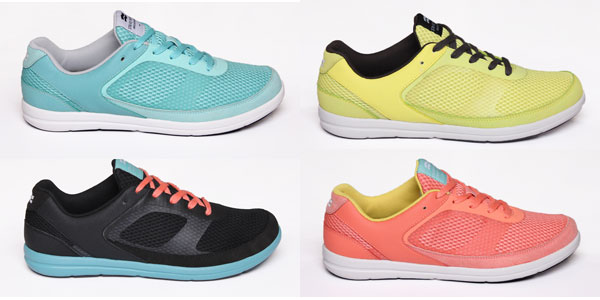 And a sneak peek at some of the good things to come – all based on the same stable and natural platform.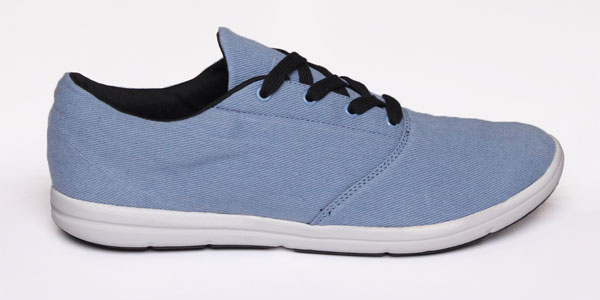 The Strike Movement Interval Cross Trainer is now available at: STR/KE MOVEMENT
*Product provided by STR/KE MOVEMENT. CMP.LY/1 Review
If you have a product you'd like reviewed, contact me at info@weartested.org